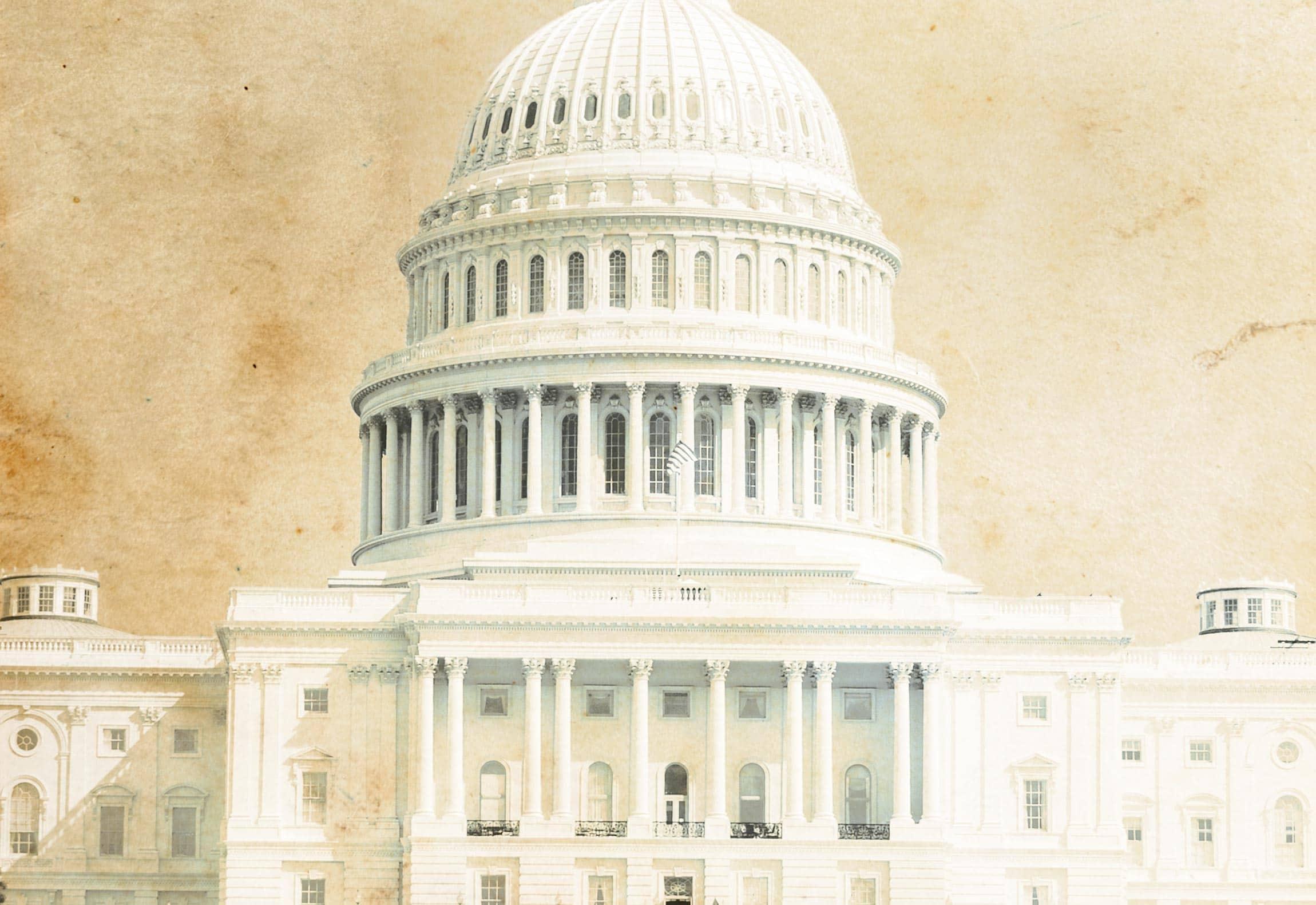 Golfing Women In The White House
For almost as long as there have been women in Washington, there have been women in Washington who golf.
Historically not as associated with the game as the men in office who play perhaps, the time has come for DC's women to take their place on course.
A quick look at the Capital City, women and the sport of Presidents…
From WGJ's editors with help from Anya Alvarez.
Article continues below advertisement
Her new president hated the game: "I do not see the sense in chasing a little white ball around a field," Mr. Coolidge had said, and that was probably a shame as far as Mae Ella Nolan was concerned. One of the first women elected to the House of Representatives, the congresswoman from San Francisco enjoyed her time on course. So did Winnifred Huck, the representative from Illinois who'd joined Nolan in 1923 as one of three women in the 67th Congress. Huck had even been photographed golfing in view of the Washington Monument, but then she lost the primary in 1924 and so Nolan was left alone in the capital with her game.
But why was the press so mean about it? They'd written that she only golfed for exercise, to slim down, improve her figure. And they were relentless. Was it because she was a woman, the first widow to succeed her husband in office? "A capable woman is a better representative than an incapable man, and vice versa," she had said, and she'd beaten six men to take the office before going on to be the first woman to chair a congressional committee. Yet the press persisted, and it all became too much after awhile. "Politics is entirely too masculine to have any attraction for feminine responsibilities," Nolan decided after just one term. Then she packed up her clubs and headed back to California. When it came to having more golfing women in office, Washington would have to wait.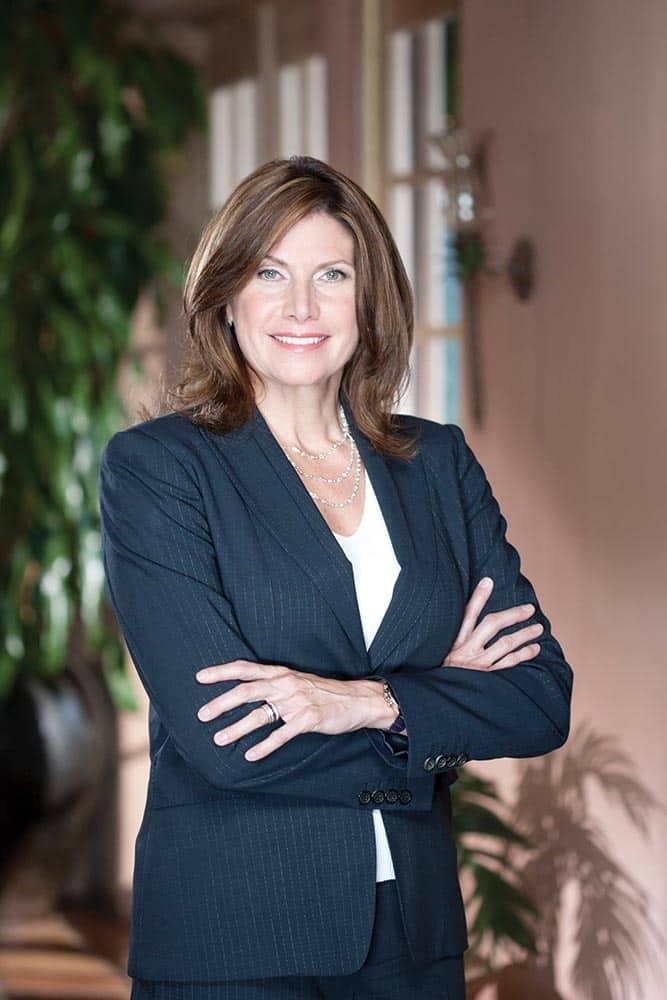 Sixteen of the past 19 presidents have been golfers, and there's a long list of congressmen and beltway insiders associated with the game, but what of DC's women? Condoleezza Rice is known, certainly, the former Secretary of State and one of the first women to join Augusta National. Then there's former Supreme Court Justice Sandra Day O'Connor, and a congresswoman or two. But aside from Rice, Washington's golfing women don't seem to be as well known, at least in terms of their relationship with the game. Maybe that's because women see it differently, more as a way to spend time with friends and less as a power play of some kind. Maybe it's because so many of DC's women came late to golf. Or maybe it's because some women in office feel they have to keep the focus on their work, and that golf is, after all, just a game.
Article continues below advertisement
Would eyebrows have been raised if Secretary Rice had been overheard discussing a round at Pebble Beach with a another woman shortly before President Bush gave an important speech? Who knows. No one batted an eye when Speaker of the House John Boehner was caught on a hot microphone in 2011 chatting with Vice President Biden shortly before President Obama delivered a key jobs plan to Congress: "One of the hardest golf courses you'll ever want to see. Sand Hills and Dismal. Seven birdies, five bogeys, I shoot two under," said Boehner. "You're kidding me!"
Biden replied.
Whatever the case, whether it's a lack of social resources, a reluctance to showcase their games or something else, make no mistake about it: Ever since Mae Ella Nolan stepped foot in Washington, DC women have played golf—and they're only getting better.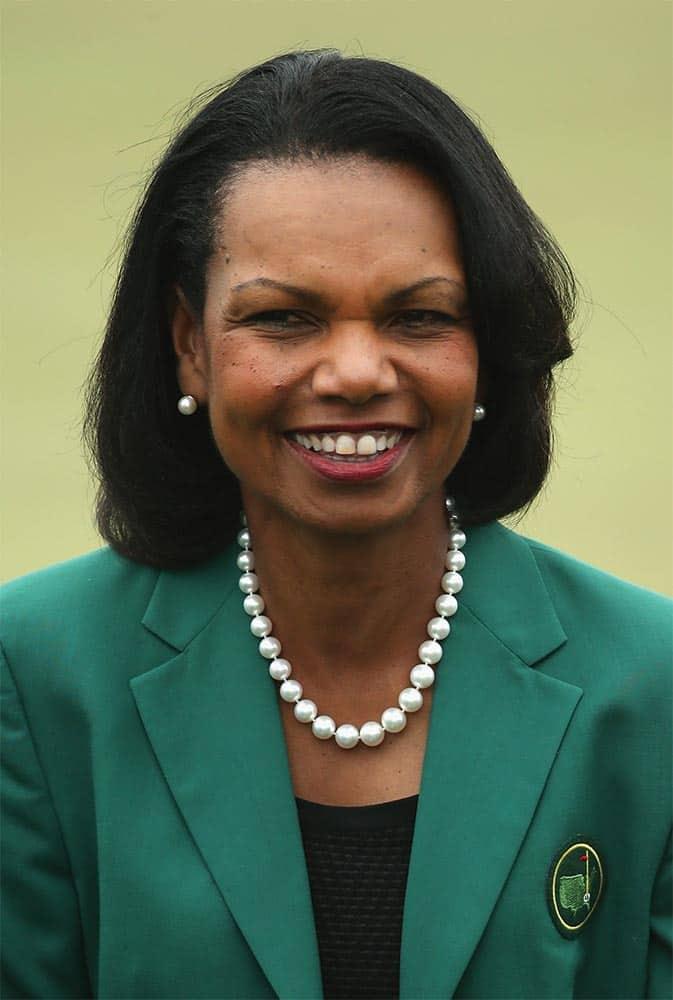 Article continues below advertisement
Waiting Game
Secretary rice, perhaps the best known woman golfer among Washington's elite, didn't start playing until she was 50 (she didn't learn to swim until she was 25). A PhD, former Provost of Stanford University, National Security Advisor to President George W. Bush, and current political science professor at Stanford, Rice has said that she came to the game accidentally during a 2005 visit with her cousin.
"I was a competitive figure skater, I started skating at six years old," she told David Feherty on Golf Channel this March. "When I realized that skating was actually not an adult sport—and you couldn't sort of call somebody up and say 'let's go figure skating'—so I took up tennis at that point… Never wanted to play golf."
The summer after she became Secretary of State, Rice said that she visited her cousin at Greenbrier and, via "buddy lessons" from her cousin's husband, became hooked.
"I loved it, and I thought, 'Why didn't somebody put a golf club in my hand instead of skates on my feet?' It was completely accidental. I had no intention of playing golf but I just have come to love it."
Article continues below advertisement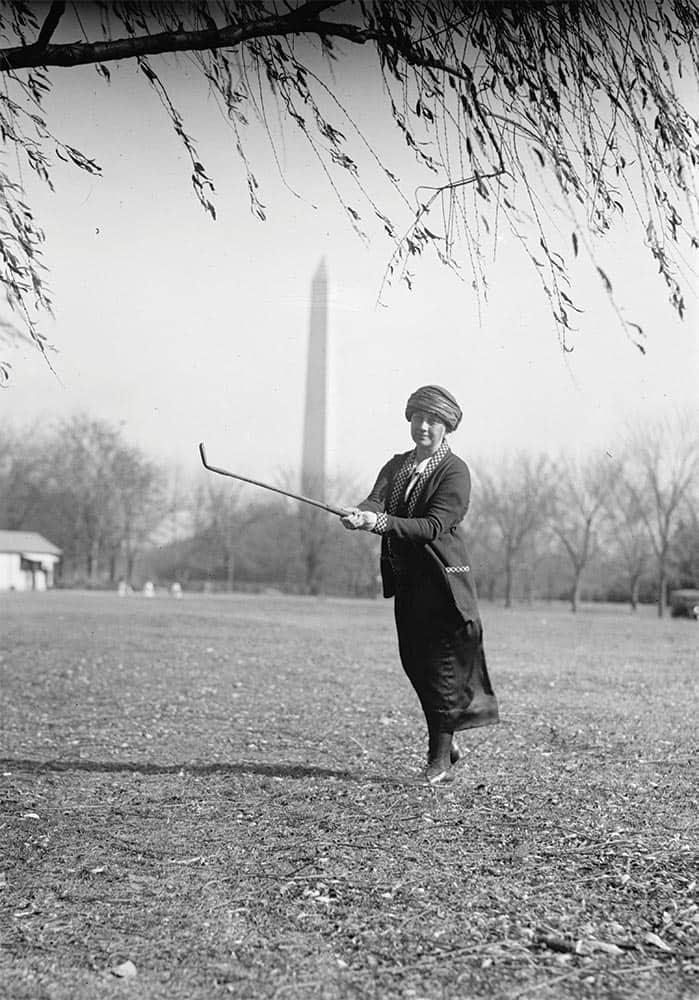 In 2012, a scant seven years after learning the game, Rice broke yet another barrier when she became one of the first two women to join Augusta National Golf Club, which had been men-only since its founding in 1933. Considering the impact her very presence has had with regard to the game, her late entry to golf might seem unique. However, a late start on course seems to be somewhat common among DC's golfing women, as evidenced by Justice Sandra Day O'Connor, who became the first woman appointed to the U.S. Supreme Court in 1981 and who served until 2006. She didn't pick up a golf club until she was in her 40s, at which point she signed up for lessons at Arizona's Paradise Valley Country Club where she and her husband were members. According to an 1989 article in the Washington Post, O'Connor's family said she hid her game until she was comfortable enough with it to go public, spending a full two years hitting balls on the range before playing. From the article:
"She wasn't going to do it until she was ready," says O'Connor's brother, Alan Day. "And when she was ready, she did a doggone good job of it." Specifically, her family says, she shot under 90 her first time out. Justice O'Connor disclaims this score as apocryphal—but adds, in the interest of accuracy, "It was more like four years."
In the cases of Rice and O'Connor, the game was more of a personal pursuit than it was any means to Washington power-playing. Similarly, California's former Rep. Mary Bono, who also came to the game when she was "pretty much an adult, though in college I played a few rounds," she says, wasn't exactly looking to network on course when she began golfing. As the representative for California's 45th District, which includes golf-rich Palm Springs, it makes sense that Bono learned to tee it up, but she says that for women in DC the game is not necessarily the ticket to on-course deal-making that some might think.
"It was never a tool for me in that regard," she says. "To have to play 18 holes with somebody just so you can have the five minutes of conversation you need to have, I really don't believe so. Those conversations can happen anywhere—over a meal or a beer, during time in the gym. It's not what some people are thinking, that deals are being cut on course.
Article continues below advertisement
"That being said, of course there are reasons people would love to be paired with a policy maker, rather than cutting deals. I've played in numerous charity events, and on a number of holes we'll talk about what's going on in Washington, what's happening. They were never out there to woo me on a bill, it's just typical conversation.
"Politics to me is one of the universal languages in life: sports, the weather and politics. We all talk about politics, and it is a great thing to talk about on a golf course."
-
Article continues below advertisement
Bono, a solid golfer who actively supports the PGA of America's PGA REACH program, which provides golf as a therapeutic rehabilitation tool for military veterans, is now married to former astronaut Stephen Oswald and works as a consultant for Faegre Baker Daniels Consulting. Her skills on course and position in Congress led Golf for Women to name her as "one of the 50 most powerful women who play" in 2008.
"Originally I would do golf events in my district or be invited to play in charity events," Bono says. "Golf is a very important business there, it provides a lot of jobs…
But Sonny, he was a tennis player, he didn't play any golf, and I was a tennis player."
Rather than hiding her game until she was ready, as Justice O'Connor could do, Bono was thrust in front of crowds at charity events early in her game, and so intimidation was an early factor.
"Absolutely, always," she says. "It's hard to be the worst one in a foursome all the time. And there were some tournaments that did have galleries… I did a Sinatra tournament once, Golf Channel covered it. Luckily I have this weird thing that happens that I perform better, not worse, in front of a crowd. I do much better. So there's some comfort in knowing I can step up and do it. Also, golf is embarrassing to everybody, we all have errant shots. It's not the shot that matters, it's how you react."
Article continues below advertisement
A Tool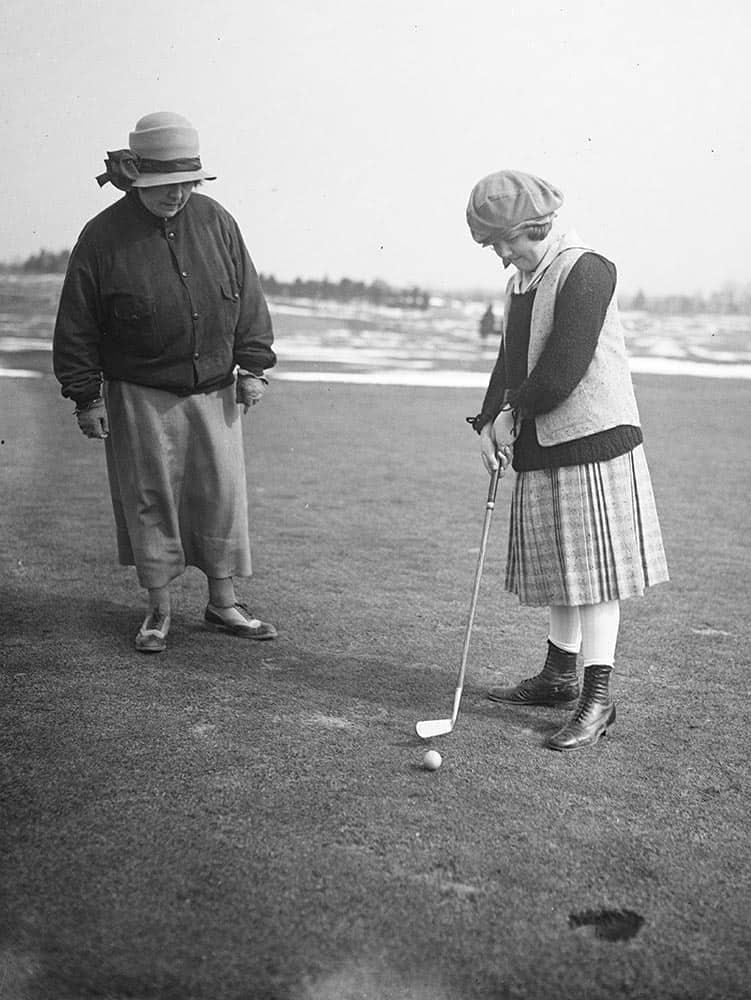 During her 15 years on Capitol Hill, Bono says the game was more than a fundraising tool, it became a way to create some space and to enjoy time with friends—a perspective shared by other DC women golfers, she believes.
"With a foursome, I don't think, 'This is great! I'm conducting great business, wooing clients.' It's more about camaraderie, friendship, relaxation. More of a health thing, fellowship, that's what I've experienced. In general, when women play golf they want to have a great time, they want to be with friends. They could be business acquaintances, but I have never known a lot of women who are like, 'This is great, I'm going to use it to woo clients.' The game is useful but I don't know that we've yet figured out the way to use it like men do, to use it as a business tool."
In an effort to help with that, former Senate staffers Sandra S. King and Tamara Somerville created the Women's Congressional Golf Association (WCGA) in 1999. One day, walking out of a meeting on Capitol Hill, one of the ladies turned to the other and said, "Why don't we golf instead of just going to boardrooms for meetings?" It was a revelation.
As Somerville later wrote in a letter, "The conversation soon turned to ruminating over how to create opportunities for women to play more golf, take lessons in accordance with their skill levels, and foster a sense of fellowship in the unique professional atmosphere that surrounds Capitol Hill… For American men, golf had long been a staple of business and political life. For women, golf is a comparatively new frontier. While we knew there were a lot of women in Washington and on Capitol Hill playing golf, when looking to round out a foursome it seemed female candidates were always hard to come by."
Article continues below advertisement
Though Sommerville was a Republican and King a Democrat, their for love for golf transcended their political alliances. Now, 20 years later, their group has 160 members, women who work on and off the Hill. Current WCGA president Sally Schaeffer started golfing in her mid 20s after what she described as a "a quarter-life crisis."
"I went skydiving, horseback riding, and I tried golf. Thankfully golf is what I stuck with," she says. "I was working as a senior staffer for a Democratic representative member of Congress from Upstate New York, and all of the guys who were staffers in the congressional offices all golfed together. And once I knew how to golf, they invited me along and they had an informal association, and that's when I learned of WCGA."
In 2011, the National Journal found that 68 percent of top staffers on Capitol Hill were men, and currently only 20 percent of members of Congress are women. Of the 70 appointments made to President Trump's staff this year, 21 are women, and the gender disparity continues in other sectors, like government relations and lobbying. Groups like the WCGA and knowledge of golf help bridge the gap in some cases, as it did with Ruth Smith, former WCGA president:
"I was a new lobbyist in the nuclear industry and was sitting at a conference table waiting for a meeting to start," she recalls. "One of the senior men was describing a golf hole and I stopped him and said, 'that's the first hole on the Nicklaus course at Landfall in Wilmington, isn't it?' Well that sure got me noticed… Deals may not be done on the course, but the relationships made on the course allow for deals to happen."
Article continues below advertisement
WCGA members receive discounted rates on weekly lessons at East Potomac Golf Course, which boasts a view of the Washington Monument and Jefferson Memorial. Members meet to play every Monday during the golf season, and often and other times too. It's exactly the kind of club Mae Ella Nolan and Winnifred Huck would have enjoyed, and had such an organization been around in the 1920s who knows what role the game might have played among women leaders and what might have been achieved as a result. More than just bringing women together, groups like the WCGA help to open the door for conversations and, through that, create the possibility for understanding. In today's polarized political landscape, it's impossible to put a value on such a group.
"Golf breaks down barriers," says Jennifer Warren, a WCGA member who works in government relations. "We're all different parties, and when we're on the course it doesn't matter…
"When you're playing golf, you're not going to get paired with someone who's just like you, so you get to know the person and you build a bond, and that's how you get things done."
First Ladies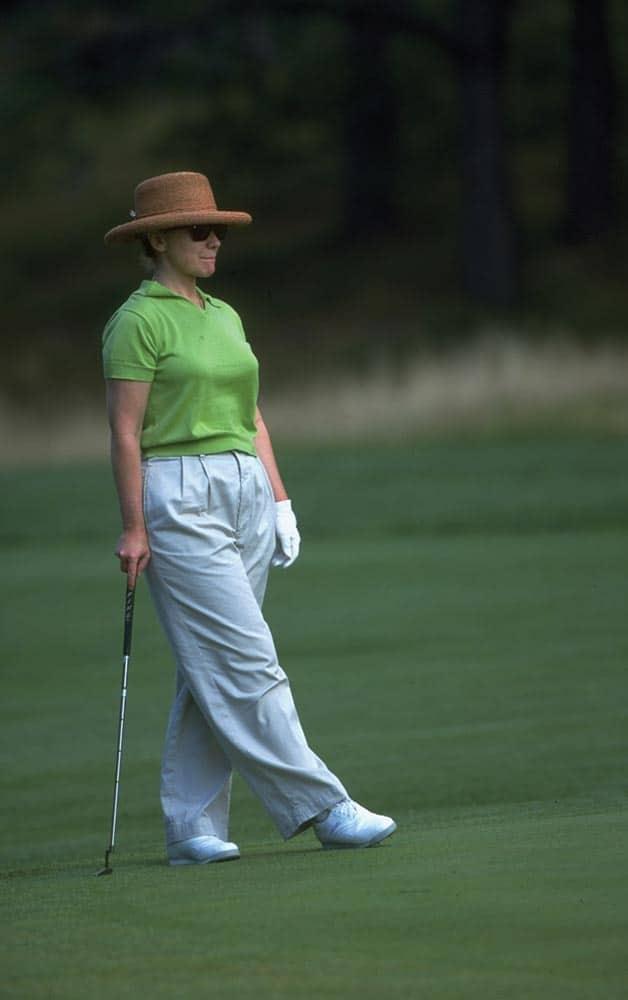 While plenty of words are spent on presidential golf, few are spared on women in the White House. Jackie Kennedy gave it a go, taking lessons from pro Tom Niblet at Hyannisport Club, and he found her to be an able student. As reported in a 2013 Golf Digest article that referenced Niblet's memoir, the pro wrote: "We started out with her hitting a few balls to warm up and she did surprisingly well for someone who hadn't played much golf." The lessons continued with the pair often playing five or nine holes at a go, and Niblet wrote that Jackie's game improved—to a point: "She asked me one day what she needed to do to get better at the game. I told her she would have to spend less time playing tennis, water skiing, horseback riding—and devote more time to golf." Jackie apparently smiled at this, as she was never going to cut down on those activities.
Likewise, Michelle Obama tried golf but said she prefers skiing—though she understands why her husband golfed while in office: "It's one of the few opportunities he has to be outside, walking around like a normal person for long periods of time," she said in 2016.
Hillary Clinton has been caught on camera over the years golfing with Bill at Mink Meadows course on Martha's Vineyard, though she's not known as an enthusiast, while former First Lady Barbara Bush was known to tee it up as well, as she notably did following the death of her first daughter Robin, who died of leukemia in 1953 at the age of 3 (future President George W. Bush was 6 at the time). As writer Amy Cunningham recorded in a 1988 interview with Mrs. Bush: "George [H.W.] and I were with her the night she died. The next day we went out to Rye, New York, and played golf with my father. It was the first day we'd been out. We just got up and went out. Played golf. Didn't tell anyone. I later thought that if people had seen us, they would have said, 'Why are those people doing that?' We just wanted to get away."