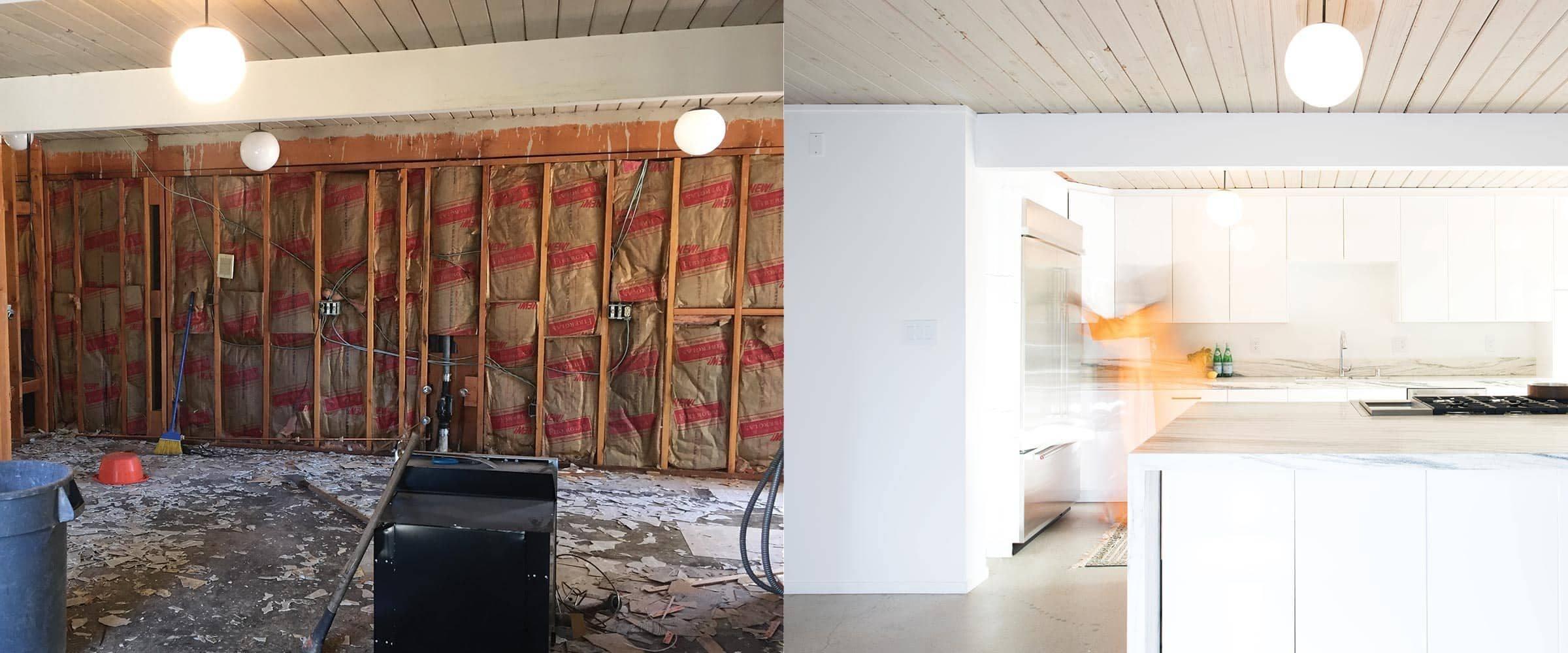 Mid-Century Home Kitchen Remodel
"Monumental."
That's the only word to describe the renovation my husband and I went through recently. When we purchased a 1964 Mid-Century Modern Eichler home last year "as is," we knew there would be work to do—a lot of work—but if we came into the project with eyes wide open (we thought) we nonetheless were still surprised at the true scope of the job. One of the most difficult parts of the renovation: the kitchen. The original open-plan homes, Eichlers were designed with the kitchen and living room areas central to life in the house; these spaces are large while the bedrooms and bathrooms are relatively tiny. Accordingly, the kitchen needed to be a place where guests could socialize while also being a functioning space for our family (my husband, myself and our daughter), and sadly the original kitchen was too degraded to save. In planning the layout, the materials and the appliances we used to rebuild the space, we balanced quality with cost and appropriateness. We're thrilled with the end result, and perhaps our experience might help others contemplating a similar job. If nothing else, the best I advice I can offer is to be decisive at the outset and patient throughout the process—and a glass of Chardonnay now and then doesn't hurt!
Welcome to our kitchen.
Article continues below advertisement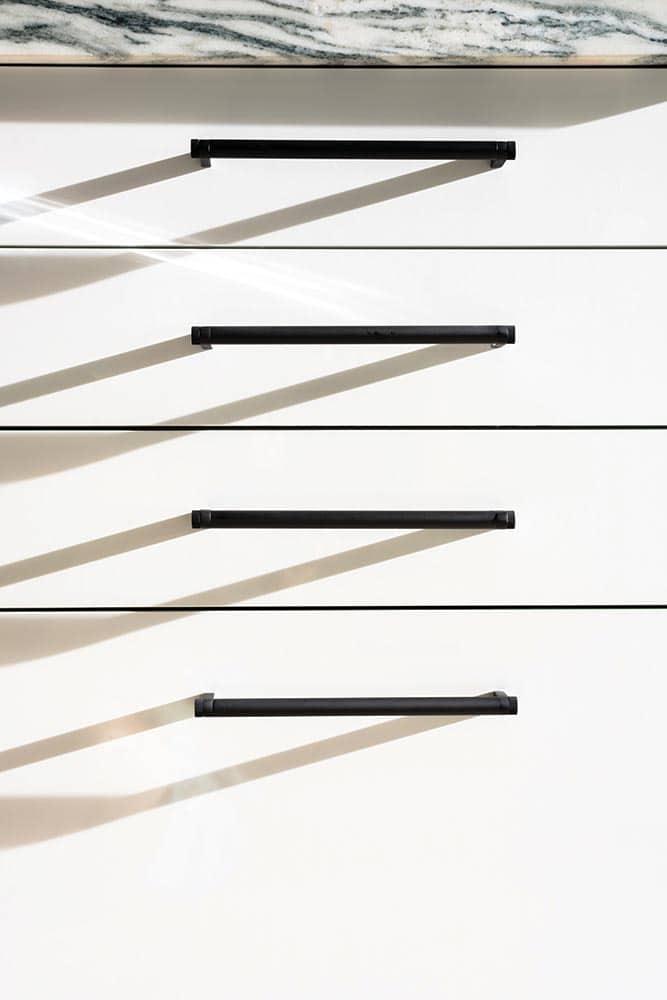 Cabinets/drawers
Working with architects like Claude Oakland and A. Quincy Jones, Joseph Eichler built Mid-Century homes that evoked the best of the era while keeping costs down via readily available material choices and limited floorplan options. Similarly, since coming into its own during the early 1960s, IKEA's mission has been to deliver great design to everyone at a reasonable cost, and so it seemed an appropriate fit, both in terms of ethos and looks. Easily configurable and solidly constructed (especially following a recent component upgrade with top German-made hardware), and with amenities like soft-close cabinet doors and drawers (also lighted), the cabinets are a great fit for our house.ikea.com
Article continues below advertisement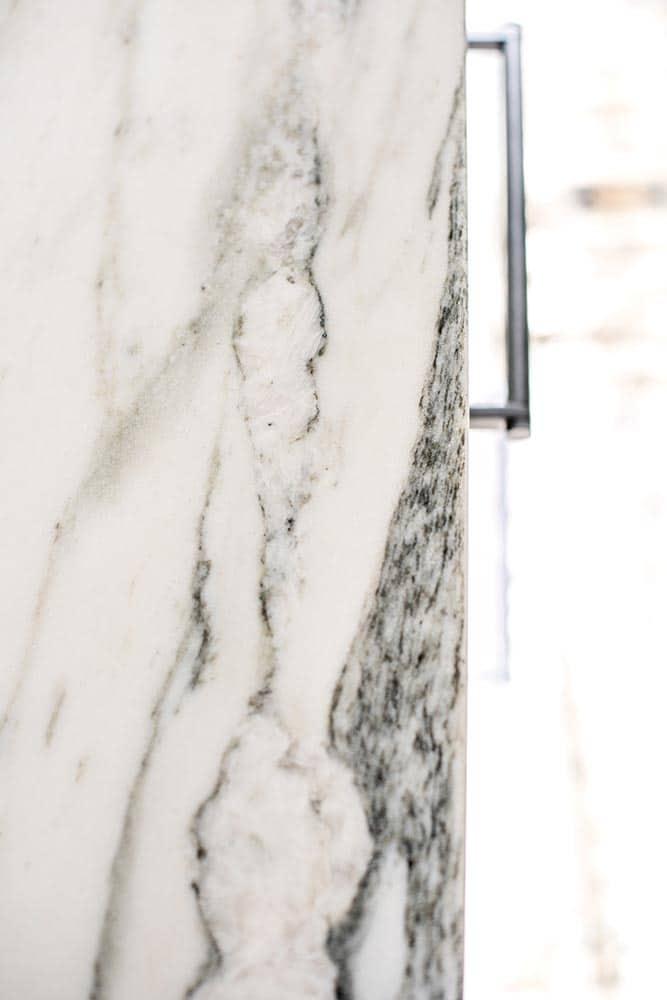 Countertop
Danby marble from Vermont. Yes, marble etches. Yes, it needs to be sealed well and cleaned regularly. But we've had marble countertops in the past and for us the pros outweigh the cons. Danby is one of the more durable and affordable options relative to some other marbles, with a nice range of natural colors as well. Find a reputable and knowledgeable consultant to talk you through the options. Heather at Stone Source in Los Angeles was an invaluable resource for us, and the company has locations nationwide.stonesource.com
Article continues below advertisement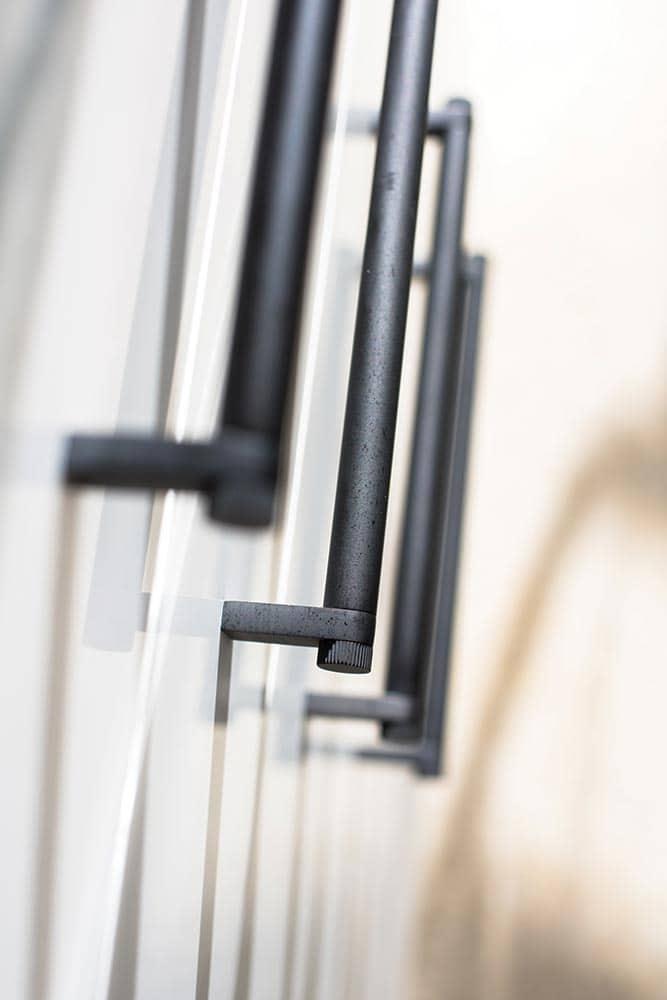 Hardware
Rejuvenation West Slope Drawer Pull. The Portland-based company's commitment to preserving and to re-visiting classic hardware and lighting designs and to working with top craftsmen and women was important to us, and we love the look of these drawer pulls, which are beautifully made.rejuvenation.com
Article continues below advertisement
Kitchen Sink and faucet
Kohler. Amazing selection of products and top designs and quality. We went with the Riverby sink and Sensate Touchless Faucet—which works brilliantly: just wave your hand or elbow under it to turn on/off. Great when you've been handling raw meats, for example, or if your hands are full with a colander of vegetables that need washing.kohler.com
Article continues below advertisement
Appliances
All Kitchen Aid. As a magazine we love working with and featuring Kitchen Aid, a client and part of the Whirlpool Corporation. The firm has a longstanding commitment to ethnic and gender diversity and to LGBTQ rights in the workplace, and to responsible operations and community involvement beyond that. Most important, of course, their products are fantastic—and made in the USA. Here's a quick rundown on the appliances in our kitchen: kitchenaid.com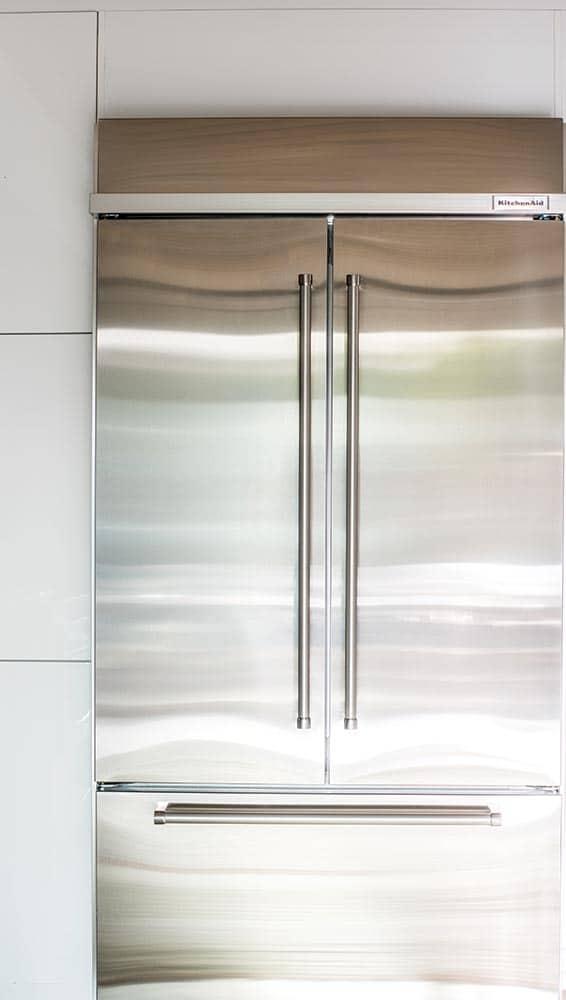 Article continues below advertisement
Fridge
French-Door Refrigerator with Platinum Interior Design. It keeps things cold, obviously, but more than that its top tech and efficient operation are complemented by a few design points that just make sense: the lips on the interior drawer handles face up, not down, for easy cleaning. Shelves are adjustable in common-sense increments, so you don't end up with a bunch of unused space above the milk, for example. Also, the platinum interior color isn't just for style: because of how it absorbs and reflects light, it renders fruits and vegetables in their true color, so you can properly judge ripeness and freshness, as opposed to traditional interiors that negatively affect the look of produce. Beautiful, capable, smart and solid. We love the fridge.
Dishwasher
Quick, quiet, elegant and with so many small details that make all the difference, this is one of those transparent appliances that does what it's supposed to do—and exceeds expectations.
Article continues below advertisement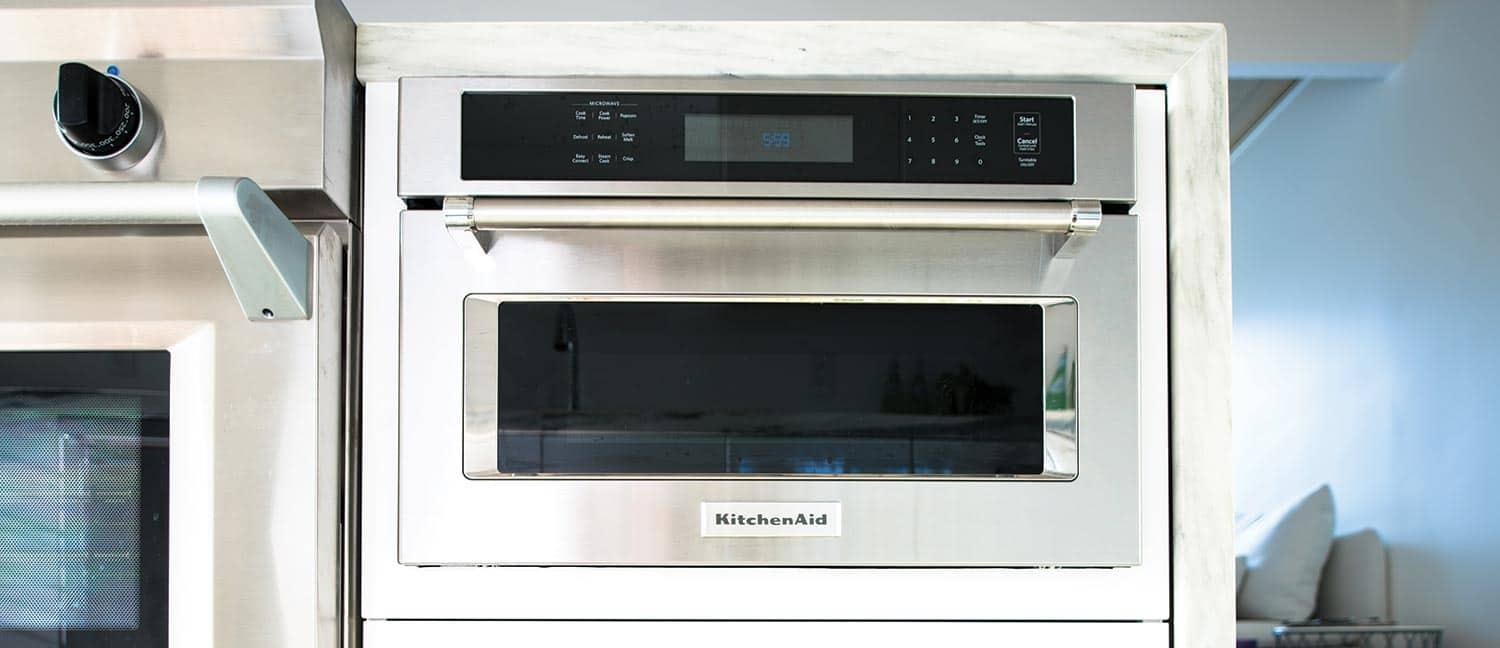 Microwave
Our built-in convection cooking microwave offers the best of both worlds in a unit that cooks very quickly and which delivers great results. We like to take our time in the kitchen, but honestly this has been a positive addition to our lives, especially with leftovers, our daughter's mac & cheese, etc.
Article continues below advertisement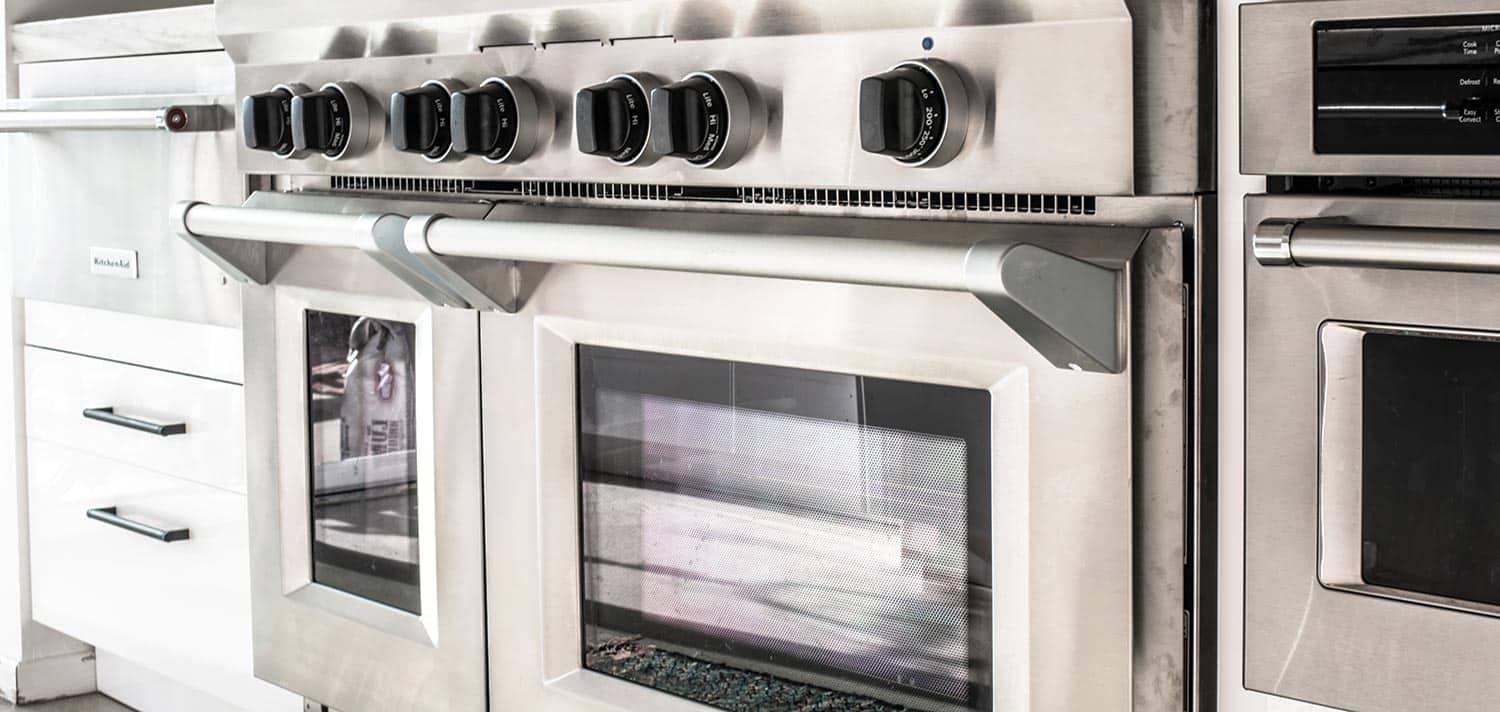 Range
My husband likes to bake, I prefer to cook, and we love to entertain, so this range—48 inches wide with six burners, a griddle and two ovens (which are also convection ovens)—is getting a lot of use already, despite our just finishing the renovation. The cook top is gas while the ovens are electric, allowing for effective and controllable cooking, and the griddle has been a hit already for Sunday pancakes and vegetables alike. My favorite feature: the simmer/melt burner, which offers incredibly controllable low heat for sauces, simmering or melting chocolate and the like with no scorching. Amazing.
Article continues below advertisement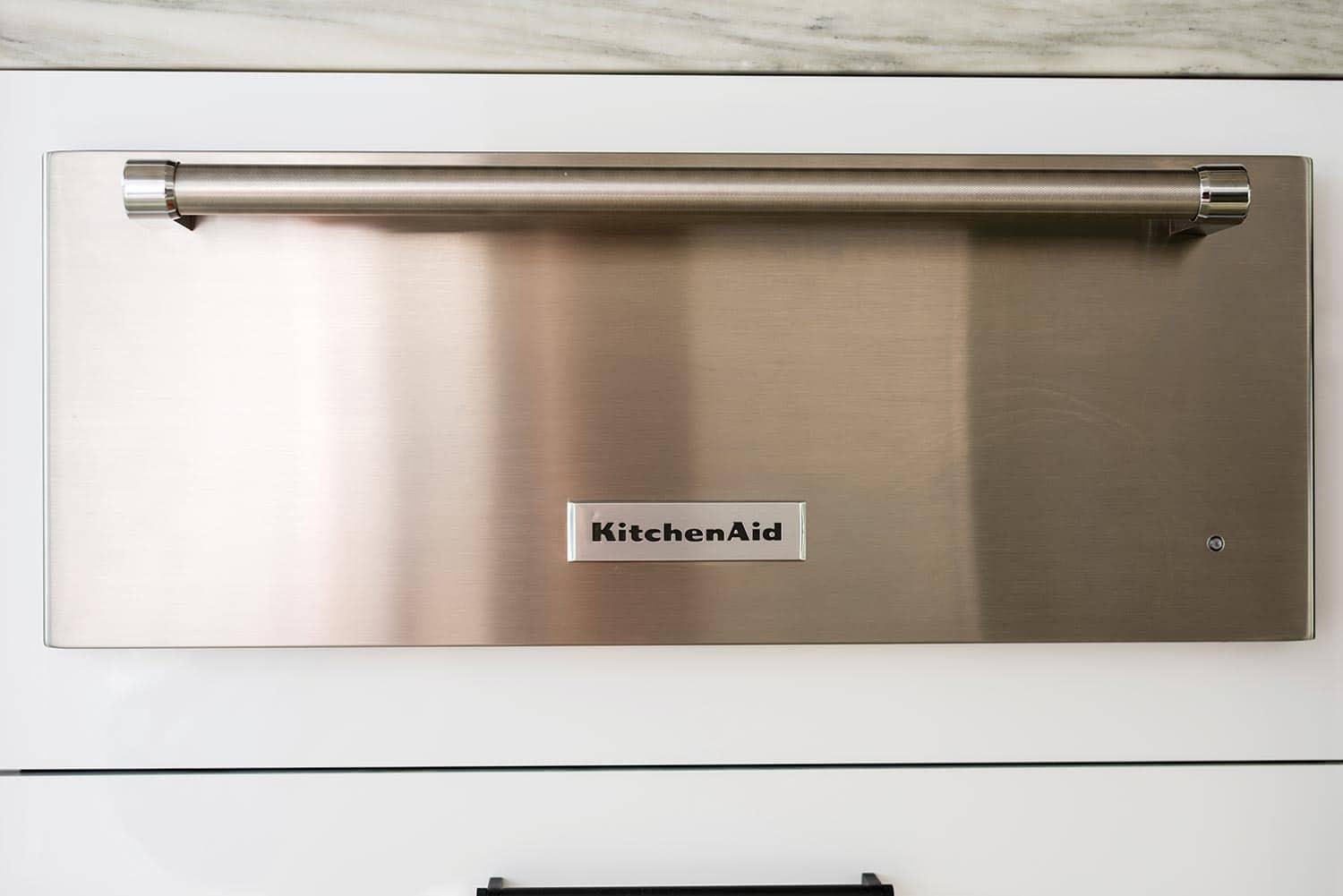 Warming Drawer
Full disclosure: My husband insisted on this, I was completely against it—and now I wouldn't be without it. From family dinners to entertaining a sizable crowd of guests, this is getting near-daily use. Great to warm plates before serving, great to keep meats off our BBQ grill warm while the salad is being plated, great for proofing bread and great to gently warm rolls or anything else. You can even slow-cook a roast or chicken in this, and we can't wait to try.