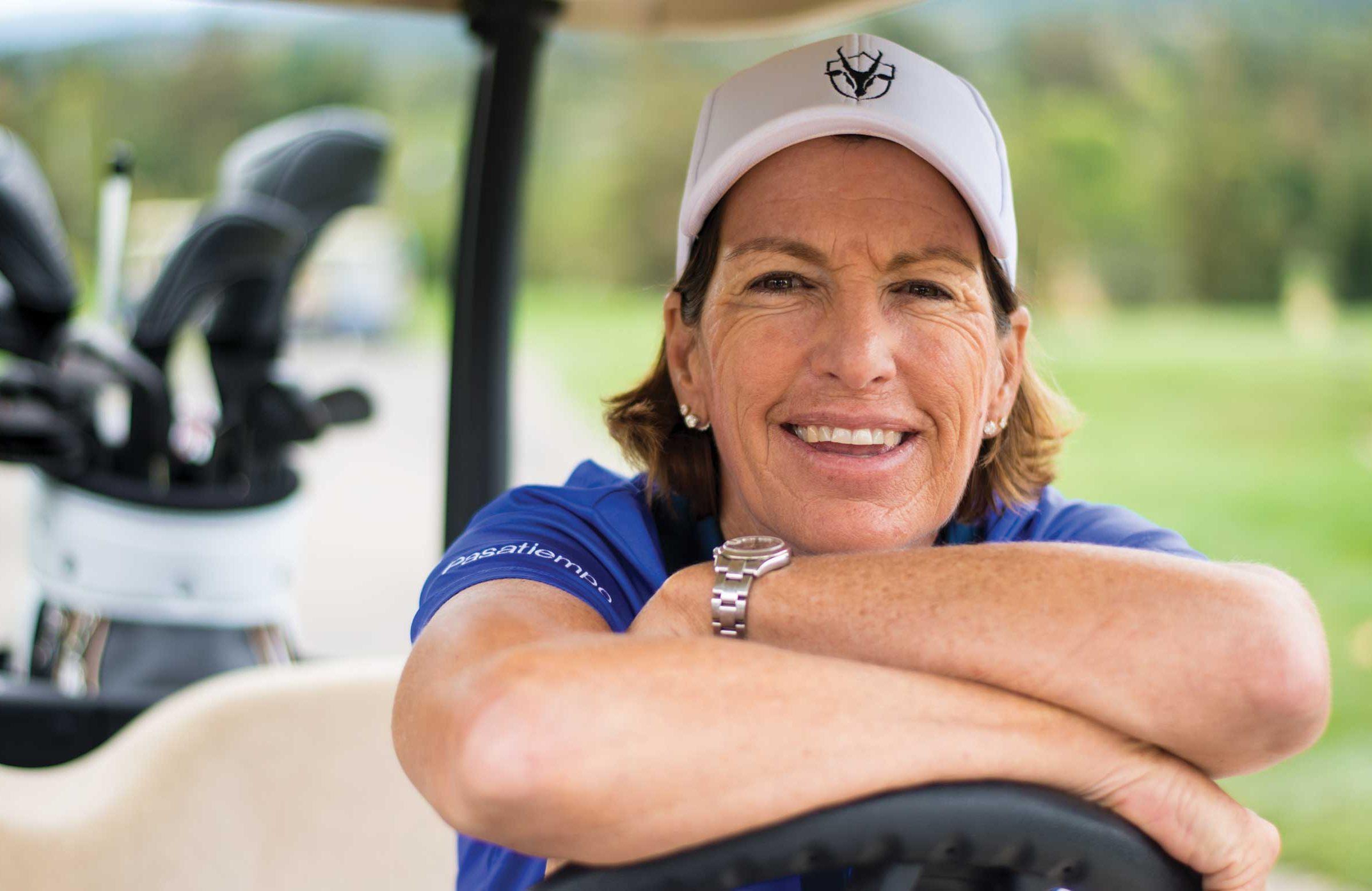 Juli Inkster: The Greatest Half
The Solheim Cup heads to Scotland's famous Gleneagles Hotel this week, where Juli Inkster will become the first golfer to captain the American team three times. Loved by the players and admired by the selection committee, the popular leader spoke to WGJ
In the summer swelter of Des Moines, Iowa, in August 2017, Juli Inkster trusted Lexi Thompson to lead from the front in the decisive, final-day Solheim Cup singles. Inkster was captain of the home team and Thompson—only 22 and yet already a seasoned champ—was the star turn. The Americans held an emphatic five-point lead and Inkster needed her players to carry through their momentum to finish the job. European skipper, Sweden's Annika Sorenstam, countered Thompson with her driving force and compatriot, the statuesque Anna Nordqvist, and the fight was on.
Article continues below advertisement
Momentum is all-important in sports and particularly in competitions like the Solheim Cup, in which whole teams contribute to the energizing drive—or to the success-killing pull—as things get rolling. Whichever way the momentum sways, you can almost touch it, pushing players on like a friendly breeze or stubbornly pinning them back. Momentum rushes around a golf course, down fairways and through the trees, stoked by the cheers or groans of the galleries, feeding on the final-day atmosphere, toying with the players' emotions. This is why opening singles matches are worth more than just "the one."

After only four holes Nordqvist, 30 at the time, was four up, brushing past Thompson, grabbing the momentum by the neck and swinging it around. Inkster, nine times a Solheim Cup player and seven times a major champion, stepped in.
Thompson tells WGJ: "Juli jokes that she said, 'Really?!' I just needed to wake up. It seemed like I was asleep on the front nine."
Inkster remembers the chat thus: "I just told Lexi, 'You're my best player. You've got to start over.'"
"I asked her if she had ever made six birdies in a round. She said 'Yeah,' so I said, 'Okay, go and make six birdies. You can do it, there are a lot of holes left, you've got the firepower, you can turn this match around but you have got to hold your head up.
Article continues below advertisement
"Lo and behold, that girl, she grinded, and the match finished the way it probably should have done."
Four down with nine to play, Thompson sprung from her slumber and played the next seven holes in a blazing eight under par, including a pair of eagles, and only a final birdie three at the last from Nordqvist squared the match to halve the point. The fireworks were Thompson's but her captain lit the fuse.
"It was one of the greatest matches in the history of the Solheim Cup," claims Inkster with justification. "It was electrifying. You could feel the buzz and the crowd loved it."
"Having the support of my coach and teammates allowed me to dig deep down and play my best golf to come back," adds Thompson, who is a Testimonee for Rolex, like Sorenstam and Nordqvist. "I made the turn and played lights out golf."
The European team dug deep too but could not muster the dramatic comeback they required as the USA closed out to win 16 ½ to 11 ½.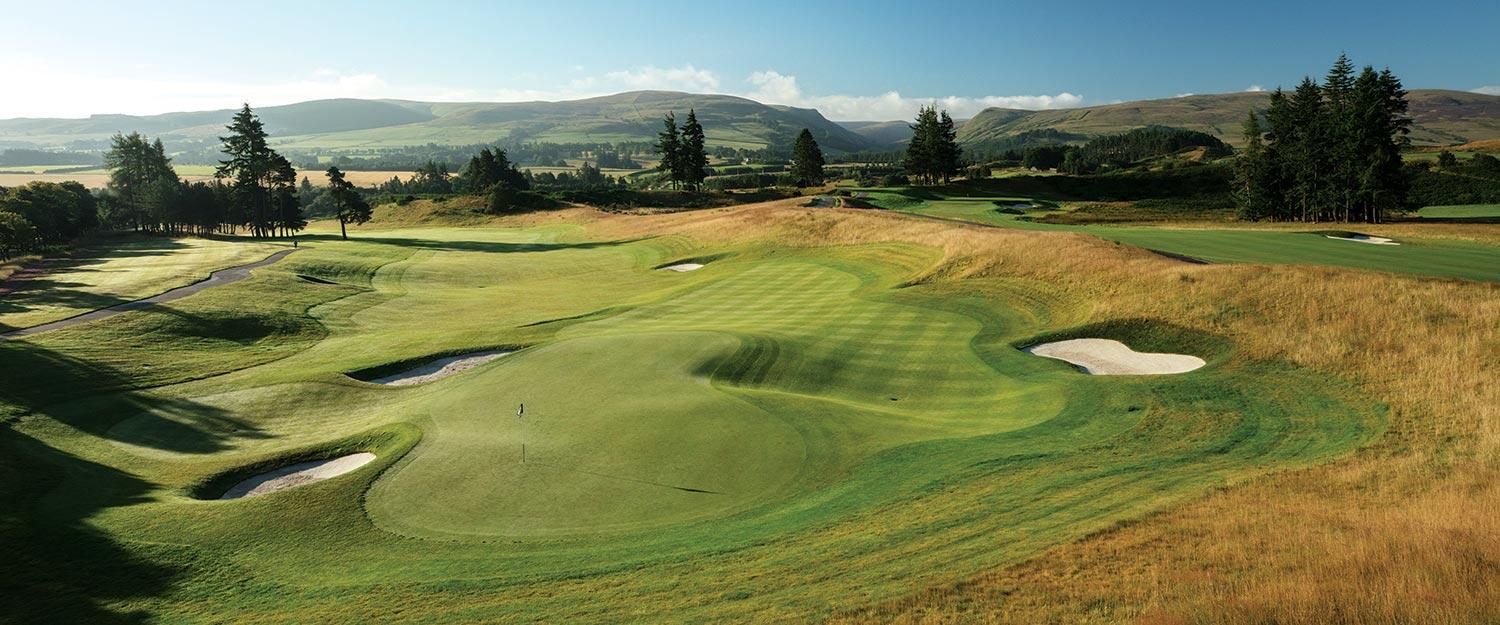 Article continues below advertisement
Caught off guard
Late in 2017, Inkster endured an awkward moment on a conference call when the Solheim Cup committee convened to discuss the 2019 captaincy.
As Inkster tells us: "It was really Meg Mallon who suggested, 'Why don't we just have Juli do it again?' I was like, 'Whoa!' I really didn't see that coming. I had not heard one thing about that before it happened. As they were talking it was becoming a little bit uncomfortable with me on the phone so I said: 'I am going to get off this phone call, so you guys let me know what you would like to do.'
"About an hour later they called back and asked me to captain for the third time. Sometimes the girls on the team like to hear a different voice, so once they assured me that the team was behind me there was really no hesitation whatsoever on my part. Of course I jumped at the opportunity. I love doing it."
As Thompson puts it: "Juli is a true leader and legend! Her experience and knowledge are so deep that she can lead us through anything. It is truly an honour to play for Juli."
Article continues below advertisement
Inkster was the fourth captain to have led the American team twice—following Kathy Whitworth (1990-92), Judy Rankin ('96-98) and Patty Sheehan (2002-03)—but at Gleneagles she is making history as the first to lead the squad three times. Europe will be captained by home favorite Catriona Matthew—like Inkster a nine-time Solheim Cup player—as Inkster bids to take her captaincy record to 3-0.
"I probably should have quit while I was ahead but I am a glutton for punishment! It is a definite honour, that's for sure and I am excited," she says. "I love the Solheim Cup and everything about it."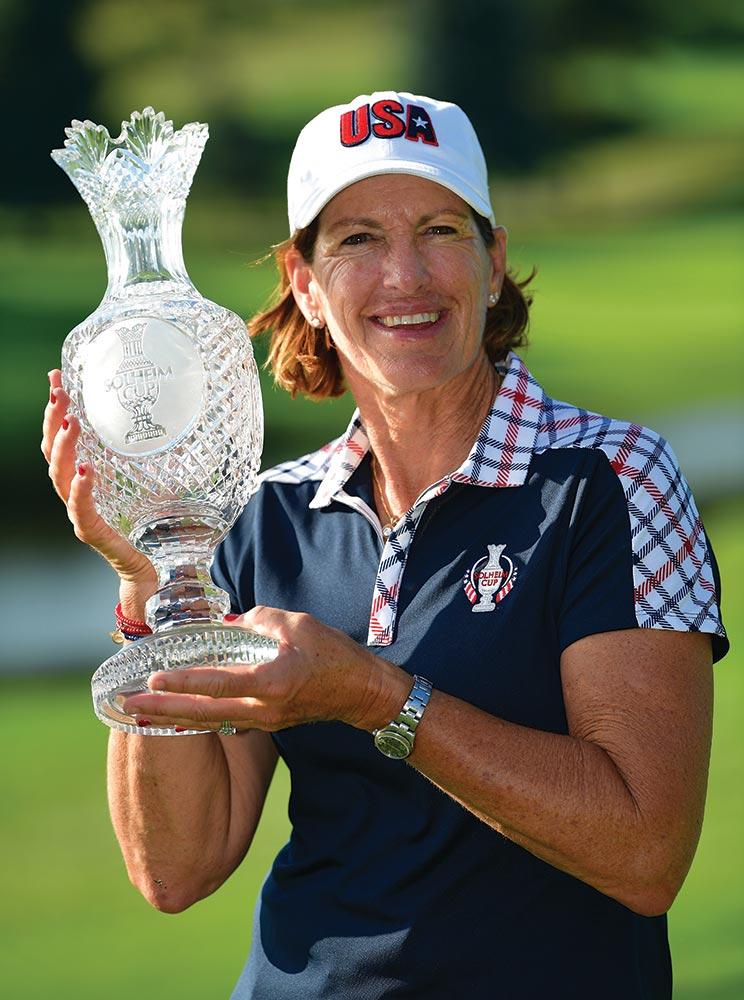 But Inkster promises it's not all about winning.
"The Solheim Cup is all about being a team, being together and building memories that we don't get in individual golf," says the golfer who debuted in the Solheim in 1992 and last played in 2011. "When I played, I really can't tell you where we won and where we lost but I can certainly tell you all the great stories from being part of those teams. Don't get me wrong; it feels a lot better to win than to lose, but it is the time you spend together as a team that is what the Solheim Cup is all about; representing your country and it is also about building women's golf. It is the biggest viewing tournament we have, showcasing American and European golf, with all the passion that comes with it."
The 16th Solheim Cup will be played from September 13-15, where Rolex will be the Official Timekeeper. Win or lose, Inkster's team won't be caught napping.