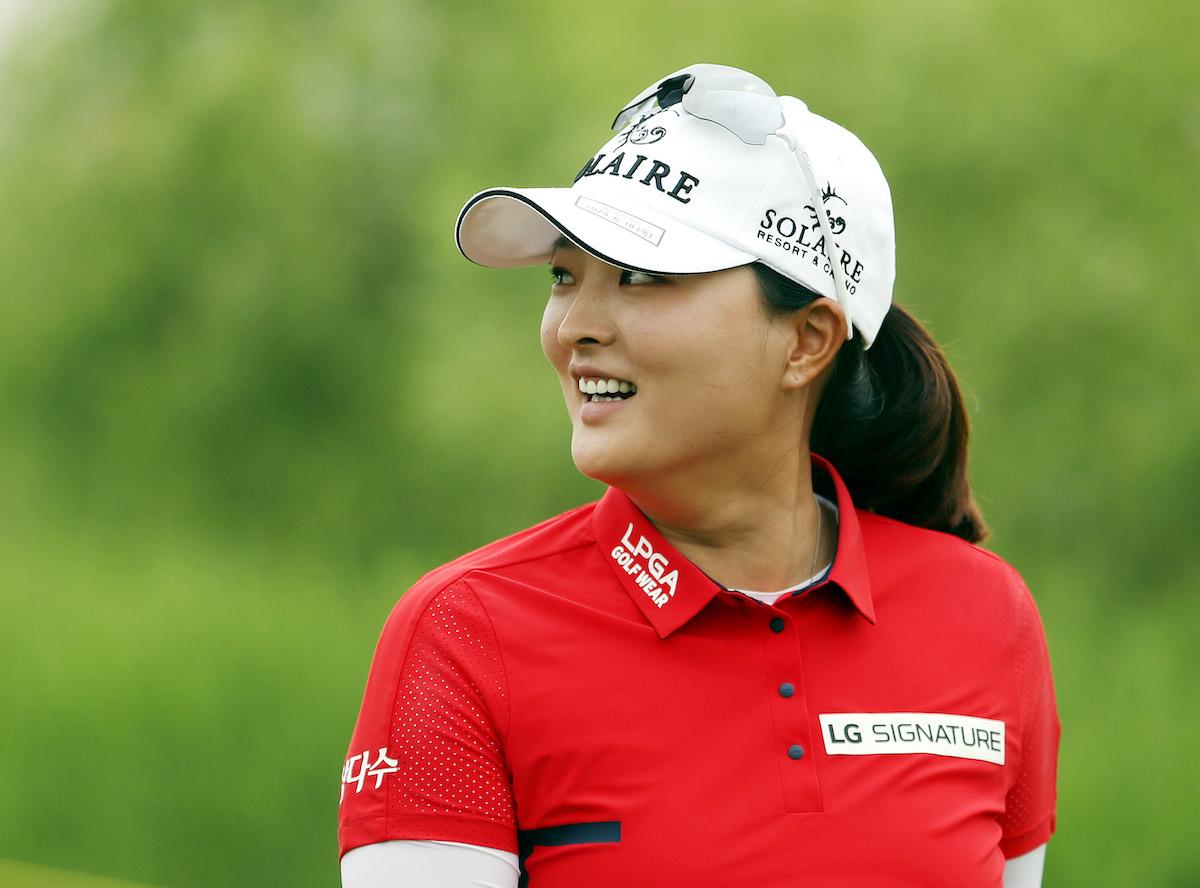 Want To Hit More Greens In Regulation? Tips From LPGA Player Of The Year Jin Young Ko Will Help
Hitting more greens in regulation is the secret to success on the golf course. In essence, the quicker a player can get to the putting surface, presumably, the lower the score will be — as long as the putting stroke is on point.
But how does one actually hit more greens in regulation from the fairway? Is there a recipe a player can follow in order to get the most out of those approach shots? Thanks to LPGA Player of the Year Jin Young Ko, there are some tips to follow.
Jin Young Ko, who has won two major championships and has earned the Player of the Year award twice times in her brief career, so she knows a little about keeping scores low. She recently spoke with Golf Digest to offer some tips on hitting more greens in regulation — and some of her replies are below.
According to Jin Young Ko — who now holds an LPGA and PGA Tour record with 63 greens hit in regulation — one of her secrets to success is simple: Ignoring the hole location.
The 26-year-old phenom said that, on long approach shots, she aims for the largest area of the green as a target. However, when it comes to shorter approaches, she aims to leave herself with an uphill putt.
Most important, though, Jin Young Ko says that hitting more greens in regulation comes with practicing, making sure a golfer has a consistent strike with each swing.
For many weekend warriors, practicing from 8 a.m. until late afternoon isn't an option. But that doesn't mean there aren't several ways to improve your swing, with Jin Young Ko saying that the best thing a golfer can do for solid contact is to "always take one more club and swing at about three-quarters of your maximum speed."
The LPGA golfer adds that balance is going to be better and a swing will become more consistent by following the above tip, which will improve ball-striking ability.
Although it's hard to imagine duplicating the success of a two-time major champion, by ignoring pin location and aiming for the green — as Jin Young Ko suggests — it will help many players hit more greens in regulation, setting up more birdie opportunities.
Article continues below advertisement