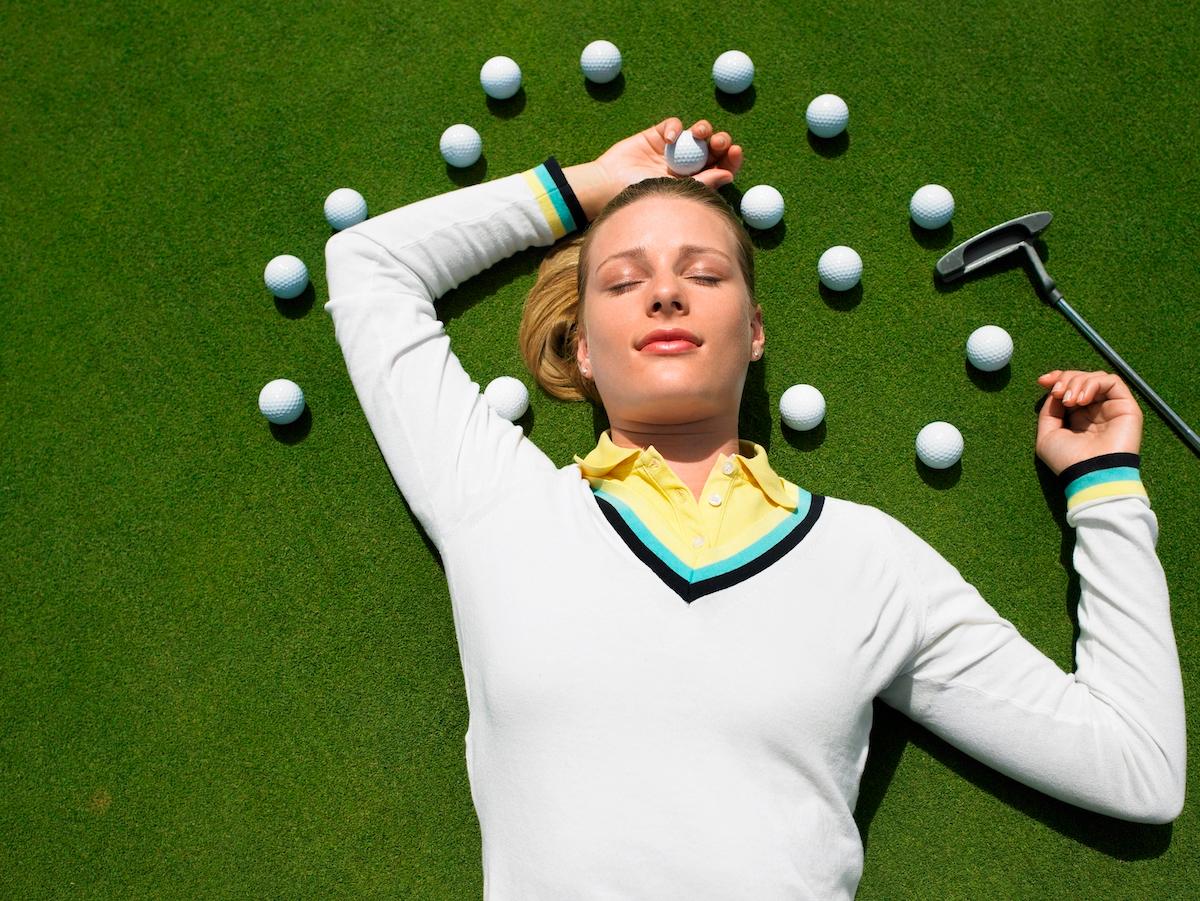 5 Indoor Golf Drills That Will Help Keep Your Game Sharp
How important are indoor golf drills to the overall success of your golf game? Ask anyone who uses them and they'll admit how much of an impact they have once it's time to set foot on the golf course again.
Like any task that requires muscle memory, as golf does, staying sharp makes a big difference, and allows players to visualize certain aspects of their game from the comfort of, well, almost anywhere.
Since many places around the country are still dealing with uncertain weather, these indoor golf drills are a great way to sneak some practice in with ease, while mentally preparing yourself for the spring, summer and fall ahead.
5 Indoor Golf Drills To Sharpen Your Game
1. Using A Swing Stick
Whether it's in your garage, basement or home office, using a swing stick to extend off your actual golf club is a great way to improve your clubface and swing path. It may not duplicate the actual ball striking, but it will help you find the right grip and positioning you need once you get back on the course.
2. Using A Chair To Improve Posture
Lean a chair against your legs to help keep your posture in the right position while swinging, while also assisting with your extension. This is one of the older indoor golf drills, meaning it's been proven effective over time.
3. Putting Into A Solo Cup
You know those plastic Solo Cups that are so popular at college campuses? Instead of pouring a preferred beverage in it, cut a three-inch arch off the top and place it on a carpet or rug in your home to practice putting. While the floor in your house won't have breaks like an actual green will, this little indoor golf drill will help find your putting stroke by practicing your speed.
4. Using A Coin To Eliminate Chunks
Nobody likes chunk shots on a golf course, whether it be when chipping or hitting an iron from the fairway. But the secret to avoiding them? Keeping your head down and focused on the ball — not where the ball will be going.
Since many of us can't get to the driving range to practice during the winter to clean up those chunk shots, simply drop a quarter on a carpet, place your club on the back of the quarter, and swing as if you're chipping with a real ball. Your club should catch the coin and let it fly towards its target — which duplicates a chip from around the green.
5. Fix Your Slice With The Help Of An Ottoman
A great way to stop that nasty slice is by using an ottoman (really) to avoid cutting across the ball while following through on your swing. By practicing this exaggerated movement, you'll tighten up your movement before walking up to the tee box.
Simply set an ottoman behind your ball and a couple of inches outside of your swing path. Move about a quarter speed, take the club back to about hip height and feel the toe of your club against the ottoman. While moving the club down, try to keep the head of the club as far away from the piece of furniture as possible.
Article continues below advertisement