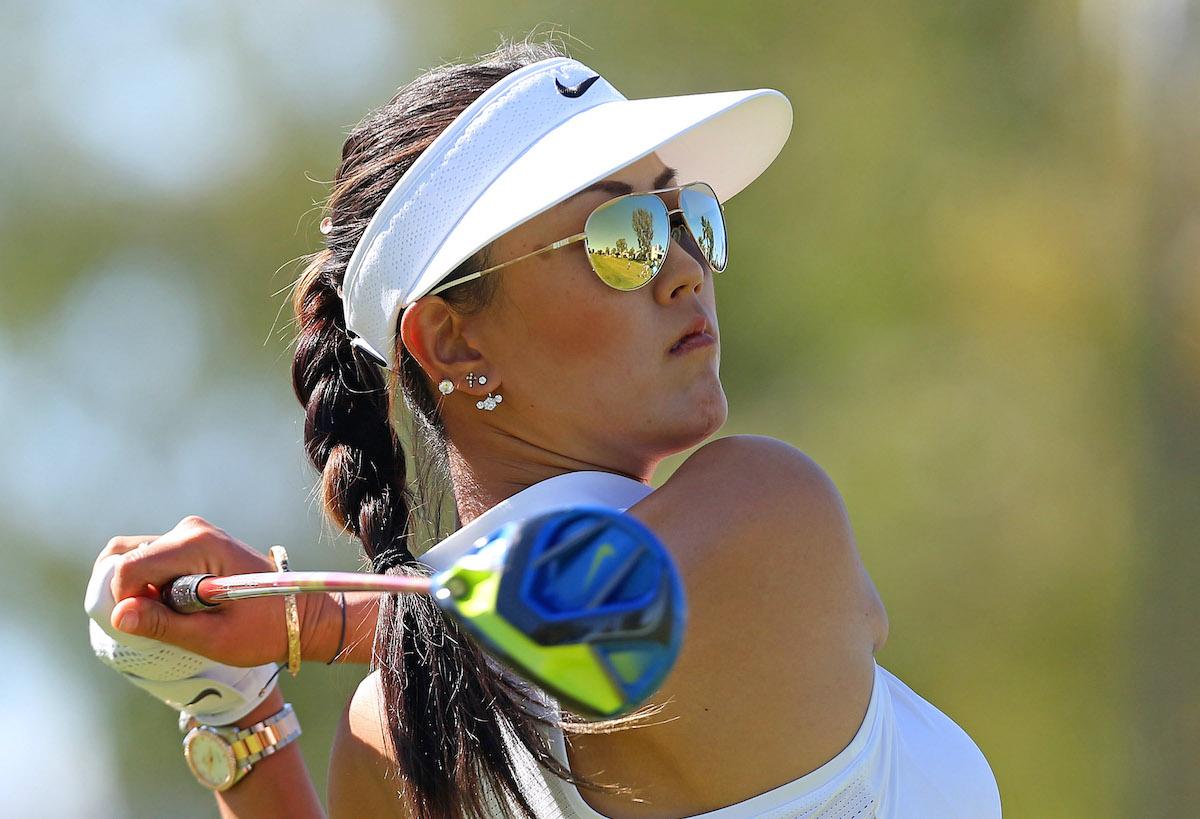 LPGA Tie-Dye Hoodie Raises Over $350,000 For Charities
When Michelle Wie West had the idea in April 2021 to sell an LPGA tie-dye hoodie, the one-time major champion probably had no idea it would catch on as fast as it did. Fast-forward 10 months and the LPGA announced the tie-dye hoodie drive has raised over $350,000 for numerous charities.
Wie West began working on the LPGA tie-dye hoodie after finding inspiration from a similar idea by the WNBA, which sold an orange hoodie that helped bring attention to the women's pro hoops league.
The LPGA version features cotton candy pink and magnetic blue colors, and became a viral hit after NBA players Damion Lee and Kent Bazemore of the Golden State Warriors were spotted wearing the tie-dye hoodies on April 14 last year. Wie West's husband, Jonnie West, is Director of Basketball Operations for the team, and the players were showing their support.
Within a few days of the viral image, demand for the LPGA tie-dye hoodie boomed, leading to an estimated 16,000 sweatshirts sold to date.
After seeing the popularity of the hoodie and raising over $350,000 for charity, Michelle Wie West voiced her gratitude and reaction to the successful campaign.
Said Wie West, per LPGA.com: "I've been amazed by the support for the hoodie and what this campaign represents — for the LPGA and our commitment to increase diversity in golf.
"We just wanted to create something that was easy to access and would make a statement. The hoodie is all-inclusive – worn by men and women of all ages, races and backgrounds. We want golf to be an inclusive sport and to increase access for people who haven't had access to the game for a really long time."
Proceeds from the sales of the LPGA tie-dye hoodie will go to the LPGA Renee Powell Fund and the Clearview Legacy Foundation.
Powell, who became the second African-American woman to play on the LPGA in 1967, echoed Wie West's sentiments, and also shared her emotions following the support for the sweatshirts.
Added Powell: "I am so proud of what this campaign has been able to do. It created more fans for the LPGA and brought about more awareness of Clearview Golf Club and the Clearview Legacy Foundation. Most importantly, it allowed all of us to open more doors for girls that look like me and give them an opportunity to play this incredible game of golf."
Although the LPGA tie-dye hoodie was for a limited time only, several sizes are still available for purchase on the LPGA merchandise website.
Article continues below advertisement