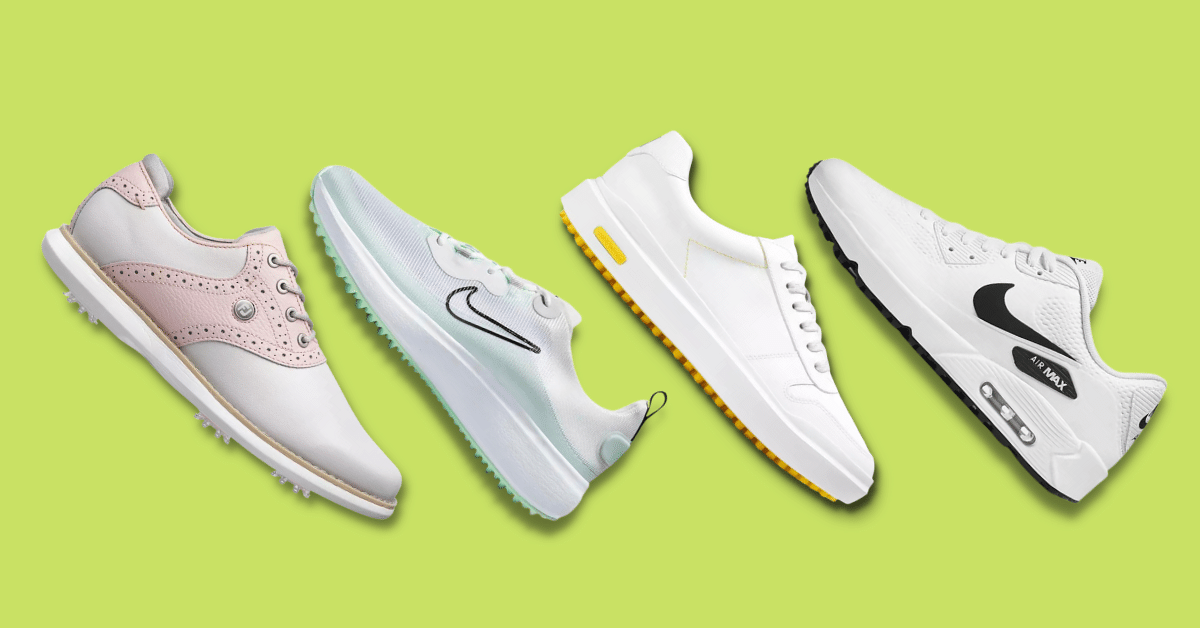 Course Comforts: Shop 10 Of The Most Comfortable Women's Golf Shoes
All products featured on Women's Golf Journal are independently selected by our editors. However, when you buy something through our retail links, Women's Golf Journal may earn an affiliate commission.
Golf can be a great workout or excuse to be outdoors on a nice day — if you have comfortable shoes, that is. Finding the perfect pair of golf shoes to take you across all 18 holes can be as challenging as trying to fix your swing, which is why we searched high and low for comfy yet stylish women's golf shoes available to shop today. We're also discussing some features in shoe design that can help ensure you find the right fit. Here are our top picks on the most comfortable women's golf shoes and fashion-forward brands.
Article continues below advertisement
What To Look For When Buying Golf Shoes
Like most golf gear, finding the best shoes for you ultimately comes down to personal preference. Traditionally, golf shoes feature spikes on the soles that aid in traction, helping you stand firm on the ground as you maneuver through various swings. These days you have the option of choosing a spike or spikeless shoe, a choice that can be determined based on whether or not you'll wear the shoes off the course. If you're looking for a shoe that's truly versatile, we recommend going the spikeless route. You'll find a greater selection of styles, colors and availability from brands than what's available for the traditional cleat. Along with this crucial design factor, you'll want to keep the following aspects in mind when selecting a shoe:
Waterproof or All-Weather Proof: Conditions on the course can change within a split second and your favorite shoes could be ruined if they're not fit to withstand the elements. Look for all-weather materials to ensure longevity when shopping for a shoe. Additionally, keep in mind that no golfer is immune to bunkers or the rough; you'll want to be prepared with a shoe that can withstand sand, mud and brush grass.
Toe shape: Like most shoes, the shape of the toe can significantly alter how well a shoe fits. Not only is this important for mere comfort on the course, but also to prevent injuries. It may sound silly, but an ill-fitting shoe that does not work for your foot can cause a great deal of pain that could result in injury to the toes. No style of shoe is worth cramming your piggies into, so be sure to find a shoe that allows for room. This is especially important when walking for long periods of time on the course or at a tournament, as well as environmental factors such as heat that can cause swelling.