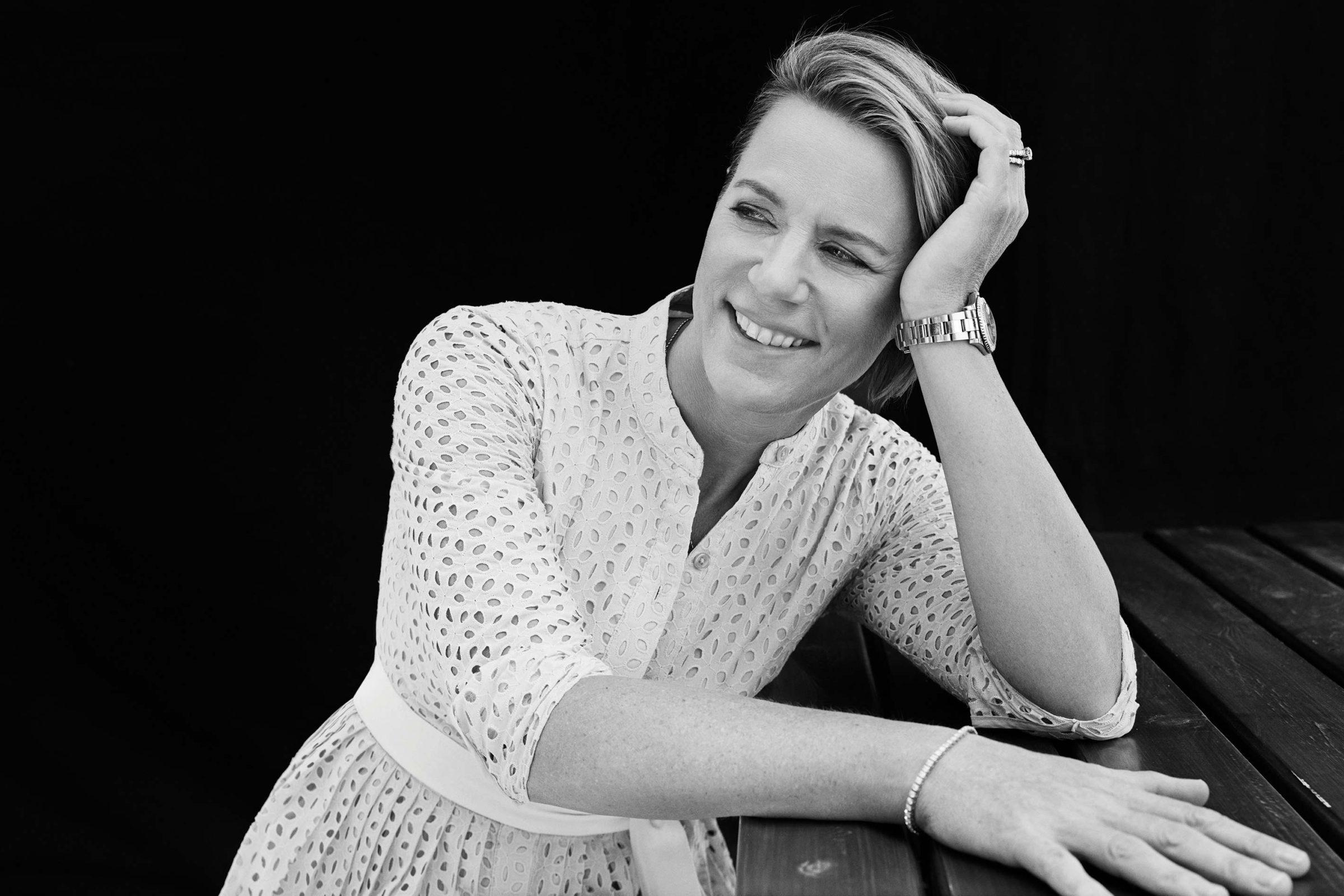 Annika Sorenstam: The Legend
Words: Reade Tilley | Photos: Jim Wright
Would you have heard it, buried beneath all that snow in the quiet dark—something like an occasional knocking, a slow and distant hammer striking with near machine-like regularity? Down under the cold, in a lighted basement, a young girl hitting golf balls into a net that her father had set up. One ball after another, all winter long. Whack… Whack… Whack… There's not a lot happening in the small Stockholm suburb of Bro in winter, and anyway it gets dark early. So what's a young girl to do? If she's Annika Sorenstam, the answer is obvious: practice.
Article continues below advertisement
"It's not really a metropolitan city," says Sorenstam, describing the Swedish enclave where she grew up. "We had two roundabouts, two grocery stores, a pool. But now we have a little bit more. We're talking 1980; I was 10. Things have changed."
Have they ever. Bro is bigger—with a beautiful golf course, modern developments and a renovated castle—and the girl in the basement has changed, too, from a shy kid who used to throw matches so she wouldn't have to give a victory speech into one of the fiercest competitors the women's game has ever seen. In recent years there have been other changes as well, including motherhood and numerous businesses. But the golf course is where she made her name, and boy did she. From 1992, when she turned pro, to 2008 when she retired, Sorenstam dominated the women's professional game, earning 89 career victories, including 72 on the LPGA Tour, 10 of which were majors. Astounding season followed astounding season, and for more than a decade her rivals and fans could only watch.
Article continues below advertisement
"Annika, I don't have a word for her," said LPGA great Se Ri Pak in 2002, the same year then-LPGA Commissioner Ty Votaw exclaimed, "Her accomplishments are, at times, incomprehensible."
But if her achievements were thrilling, there were sometimes notions that the champ herself might be somewhat less engaging, too surgical, too cold perhaps.
In 2013, Randall Mell of Golf Channel reflected that Sorenstam could be "almost ruthlessly cold as a competitor." "Sorenstam's victories are so often emotionless, clinical and close to faultless," wrote John Hopkins in The Times of London in 2004, while two years later ESPN's Jason Sobel kept it short: "She's intimidating. She's ruthless."
Thing is, she's not. Not exactly. As a competitor maybe, but not as a person, and now that she's retired from professional golf and fully engaged with her family and with her businesses, words like "cold" and "ruthless" don't work anymore—even if she maintains the competitive spirit in which she was raised.
Article continues below advertisement
Annika's father was an accomplished handball player, both mom and dad golfed and everyone skied, plus there were tennis and soccer, hockey, badminton, volleyball and other sports. In such a competitive family, if winning wasn't everything, it was certainly something, which made it puzzling indeed to the Sorenstams when the older of their two adolescent daughters, who seemed to be showing such promise in junior golf, suddenly started racking up a string of second-place finishes.
I'd intentionally three-putt. It's easy to do. If it's shorter then you need to hit harder or you can aim a little left. I didn't want to make it too obvious.
-
Article continues below advertisement
"In golf if you win a golf tournament you have to give a winning speech; at the junior level also; it's part of the etiquette of the game. I remember not wanting to be standing there in front of all the participants and parents, and so I would miss on purpose coming down the stretch. I figured you get a prize anyway for second or third.
"My parents realized there's a pattern here, so they called up before the next tournament and asked that everybody have to give a speech. I didn't win, but [the tournament organizers] said 'We'd like to hear from you anyway.' I was like, 'Oh no!' Then I figured well if I'm going to have to be up there anyway, I might as well win."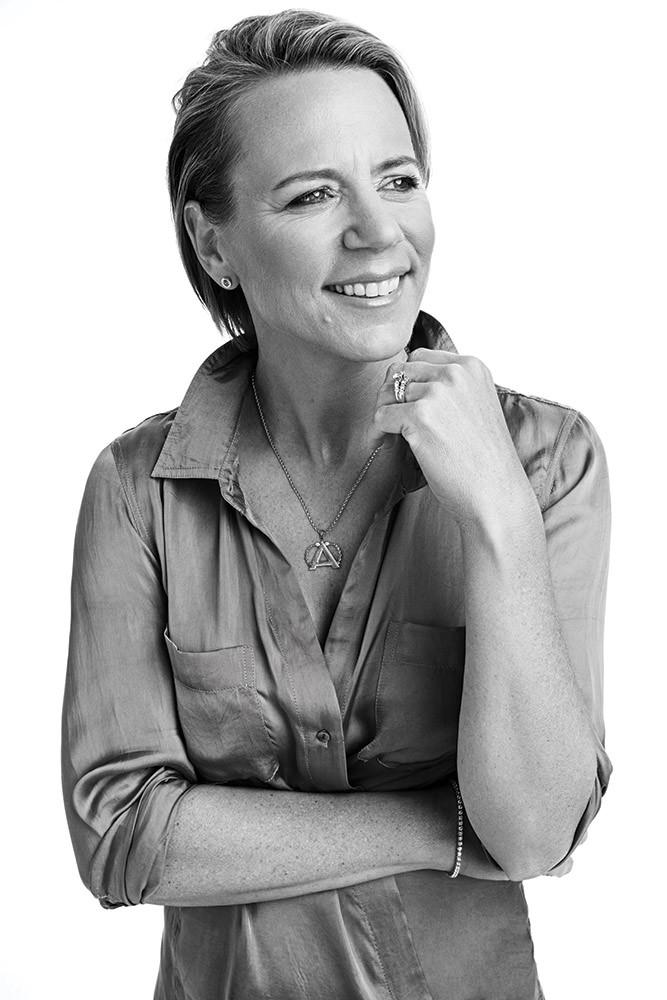 Article continues below advertisement
The winning began not long after Annika and younger sister Charlotta began golfing, but golfing had taken long enough despite the girls spending countless afternoons at the golf club waiting for their parents to finish a round. Annika says her parents didn't push her—"never, my parents have never been pushy"—but she does remember one key lesson her father taught her:
"I was hitting golf balls and it started to rain," she says. "I was probably 15 and I just didn't want to be there. It was raining, it was probably cold. I didn't feel like biking so I called my father and he picked me up. When we drove away, some other kids were still hitting some balls and I remember my dad turning to me and saying, 'Annika, I want you to know there's no shortcut to success.' He was so true. I wanted to be good, I wanted to be successful, and here I was getting a little wet and not having the motivation to be out there. You've just gotta do it."
She did it, of course, but it didn't come easy. Despite a great college career at the University of Arizona, she initially failed to qualify for the LPGA at Q School in 1992 and briefly questioned the decision she'd made to follow golf.
Article continues below advertisement
I missed getting a full card by one stroke… I remember leaving and thinking, 'there goes my golfing career. Did I make the wrong decision?'… I really think, looking back, that things happen for a reason.
-

Article continues below advertisement
Sorenstam headed for Europe and earned Rookie of the Year honors on the Women Professional Golfers' European Tour (WPGET, now the Ladies European Tour) with four 2nd place finishes. She also received invitations to three LPGA Tour events that year and finished strong in each, including 4th in one, and earning something like $49,000, she says. In 1994 she found her first professional victory at the Holden Women's Australian Open on the ALPG Tour, and from there, Annika went to work. Though her next decade was incredible, no year, perhaps, was as comprehensively impressive as 2003.
A nearly unchallenged dominant force prior to 2000, Sorenstam fell to No.4 on the money list that year. Ten years into her career, another golfer might have accepted that she'd had a good run and that her game might naturally start to change, but not Annika. She began an intensive strength training regimen with trainer Kai Fusser with the goal of becoming No.1 in every category, including distance. She was already in the top 30 in distance, hitting 70 percent of fairways, but she wanted more.
"I started to lift weights, heavy weights… All of a sudden I'm gaining muscle strength… I went from 93mph club head speed with my driver to, at my peak, 103mph."
Article continues below advertisement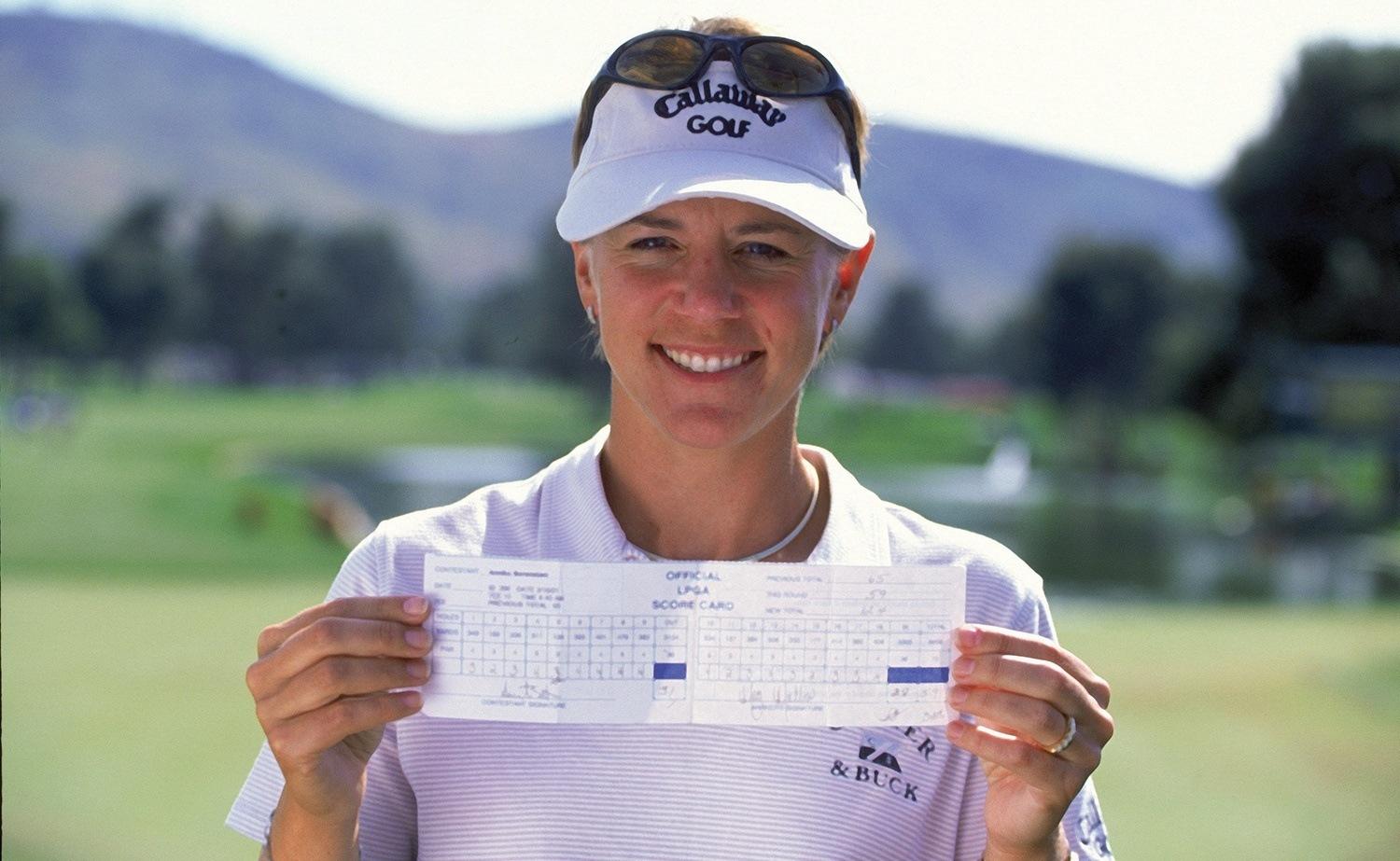 The hard work paid off. Sorenstam earned eight wins during the 2001 season, one of which was the 2001 Standard Register PING in Phoenix. There she shot her historic 59, becoming the only woman ever to card that score in professional competition. [At the time, only five men had managed it, though that number has grown to 18 since then.]
Article continues below advertisement
By 2003—incredibly, amazingly, astoundingly—Annika had added more than 20 yards to her drive compared to 2000. She took the 2003 LPGA Championship, completed her career Grand Slam by winning the 2003 Weetabix Women's British Open and led the European team to victory at the Solheim Cup before getting inducted into the World Golf Hall of Fame. She also played in a PGA TOUR event, becoming the first woman to do so since Babe Didrikson Zaharias in 1945. She missed the cut by four strokes but that wasn't the point. She'd achieved so much and shown so much, besting 11 men and tying for 96th, that, combined with her career achievements, there wasn't much left to do. Five years later she retired, and she says she's never looked back.
"It was in my heart," she says. "My motivation was gone, I didn't want to do it anymore. I had achieved everything I wanted, had done it for so long, pushed myself so hard. I realized it's OK… I was fulfilled, I was complete."
One year after retiring she married her husband Mike McGee, a golf industry professional, and today the couple is married and living at Lake Nona with two beautiful kids. Their daughter Ava was born in 2009 while their son William was born in 2011, 13 weeks premature.
Article continues below advertisement
"Things were just standing still," she remembers. "It was really weird. It was like, ok, everything else is put on hold, this is our little guy, this is the situation we're in, this is what we gotta do."
Will was in the NICU (neonatal intensive care unit) for 57 days, born at 2lbs 12oz, with Annika and Mike by his side every day. He was named Will because Annika said he was going to have to will himself through the early challenges, and that's exactly what he did. Today, Will is a strong and healthy kid, and the family is as beautiful as one could imagine. With Annika's background and Mike's as well (in baseball and basketball) the kids are sure to play sports, but Sorenstam says she's not pushing them to do anything except to follow through on their commitments.
"There's no pressure, but if we sign up for something, you finish it, finish what you signed up for and we can decide afterwards if you want to do it more or not."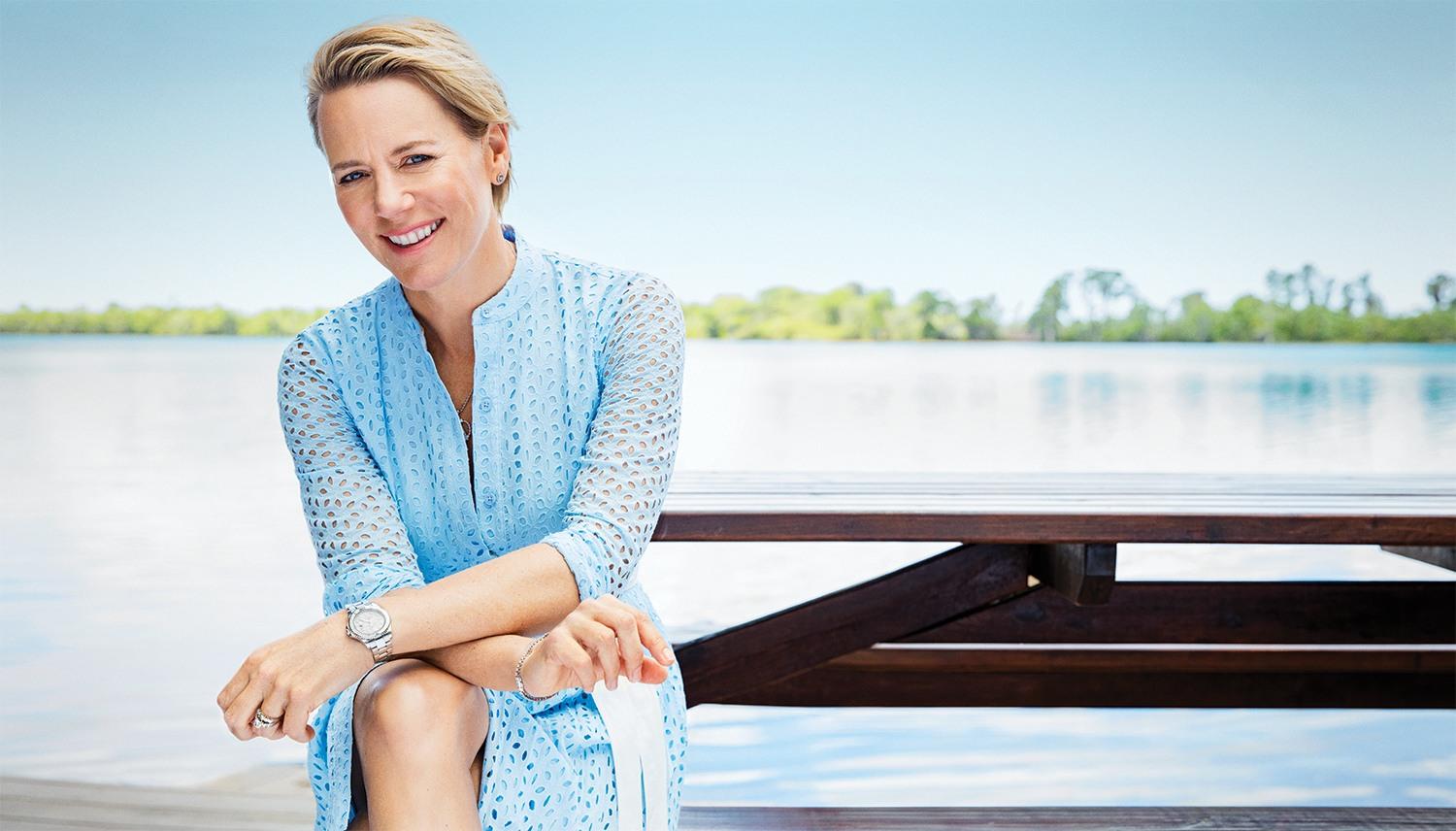 Article continues below advertisement
In addition to family, Sorenstam is continuing to work with many of her sponsors, including Rolex, with whom she's been since 1995. There's Callaway as well, and Cutter & Buck, with whom she's been since 2000 and which produces the ANNIKA line of clothing. That company also is producing this year's European team uniforms for the Solheim Cup, with which Annika helped, as befits her role as European Team Captain. When she's not preparing for Solheim, she's also pursuing her love of cooking, and if she's still highly competitive in nearly all things, words like "cold" and "ruthless" are falling further and further away. With her family, in the sunshine at home, there's only warmth on display and the future looks bright indeed.
"You know, I'm still very shy," she says. "It started in school, being afraid to raise my hands to answer questions in case I was wrong. I always thought all the other kids would laugh at me. I loved doing stuff, I just didn't want to be seen or heard. I just had a few really good friends. I never was, and I'm still not, the one that goes to a party and is the life of the room. I guess everybody has a comfort zone—and I would say I've expanded my comfort zone quite a bit."
This is an abridged version of a story that ran in the Summer 2017 edition of Women's Golf Journal. To read it in full subscribe here.
Photographer: Jim Wright
Shoot Director: Warren Mason
Stylist: Claudia Talamas
Makeup: Leslie Christin
Hair: Daniel Pazos
1st Assistant: Jason Michelson
2nd Assistant: Eric Dean
Digital Tech: Mark Borosch