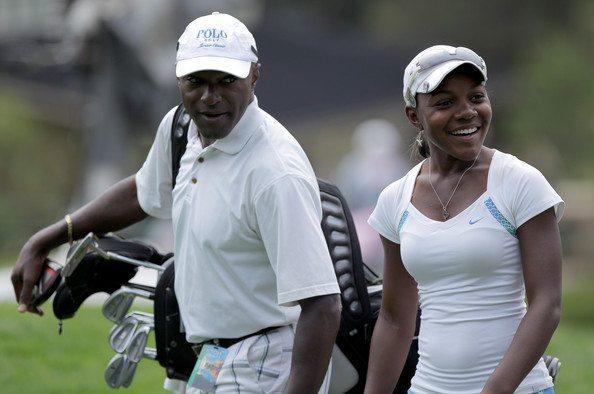 BGG: Creating Diversity One Hole At A Time
When Tiffany Fitzgerald found herself on the outside of corporate America looking in, she did something about it—with golf. Now she's getting other African American women on course with Black Girls Golf, an organization that empowers through the game. In her own words, adapted from an interview:
I was the only black woman in marketing, which is why they didn't need to know my name. If you say 'the black girl in marketing' everybody knows who you're talking about—and they really referred to me that way, so it was kind of an isolating environment. You do what you can to fit in without being the token, without selling your soul. You kind of do the things you don't want to do: you go hang out after work for drinks—I don't drink beer, but I got a beer. You try to find ways to create relationships with your co-workers, and when they're all men it's difficult. When they're all white men and you're a black woman it's even more difficult.
Article continues below advertisement
That was my existence. So many women, not just black women, are missing out on the opportunity to be privy to the informal network that exists in corporate America, the 'good 'ol boys network.' Trying to reach the higher levels of that exclusive club you've got to have a male cheerleader, and when the men in the office don't know you that's never going to happen. The guys in the office always played golf when it was nice outside; they didn't even ask me. They assumed I didn't play, and they were right.
I got sick of being in that environment. And because I'm hard-headed I went and got a set of clubs from Kmart, went to the golf course close to my house and said, 'Hey! Who's in charge of showing people how to use these?'
I signed up for a Get Golf Ready class. It wasn't enough instruction, wasn't enough information. But the next time one of the executives came down to my floor at work and said, 'Who wants to go hit some balls?', stupidly I volunteered to go—and I looked like a total ass. It was so embarrassing and intimidating that I didn't go out for a long time. I hated that feeling. It's a difficult feeling to describe.
When you're the only black person and people assume you're going to suck, the last thing you want to do is suck. And that's what happened to me. I said 'I'm never going back,' but something inside me said, 'Tiffany, you're missing out.' And so I made myself get out there and play.
Article continues below advertisement
When I learned to golf, the dynamics of my relationship with the men in my organization changed drastically. There were cultural barriers, gender barriers. But on the golf course they didn't matter. I was able to form relationships. I went from being 'the black girl in marketing' to being 'Tiff.' I got a nickname, and I was like, 'OK.'
After I moved to Atlanta and started Black Girls Golf, I started calling different pros to help me teach classes, but no one called me back at first. I hate to believe that [it was racism] but I don't know what else it could be. I do know that golf professionals aren't professionals, they're golfers that are forced to take on a professional role and that they're not always the most organized in terms of getting back to people or scheduling. I want to believe that's what it is. But since starting Black Girls Golf I get emails… I keep one printed out on my bulletin board: the subject line is 'Jigaboo.'
There's a difference between diversity and inclusion, and I think that there's very little diversity in golf and so much more that can be done. You can invite me to the party, but if you don't ask me to dance you have not included me. Black Girls Golf is the invitation to the party that black girls feel they were never invited to.
Article continues below advertisement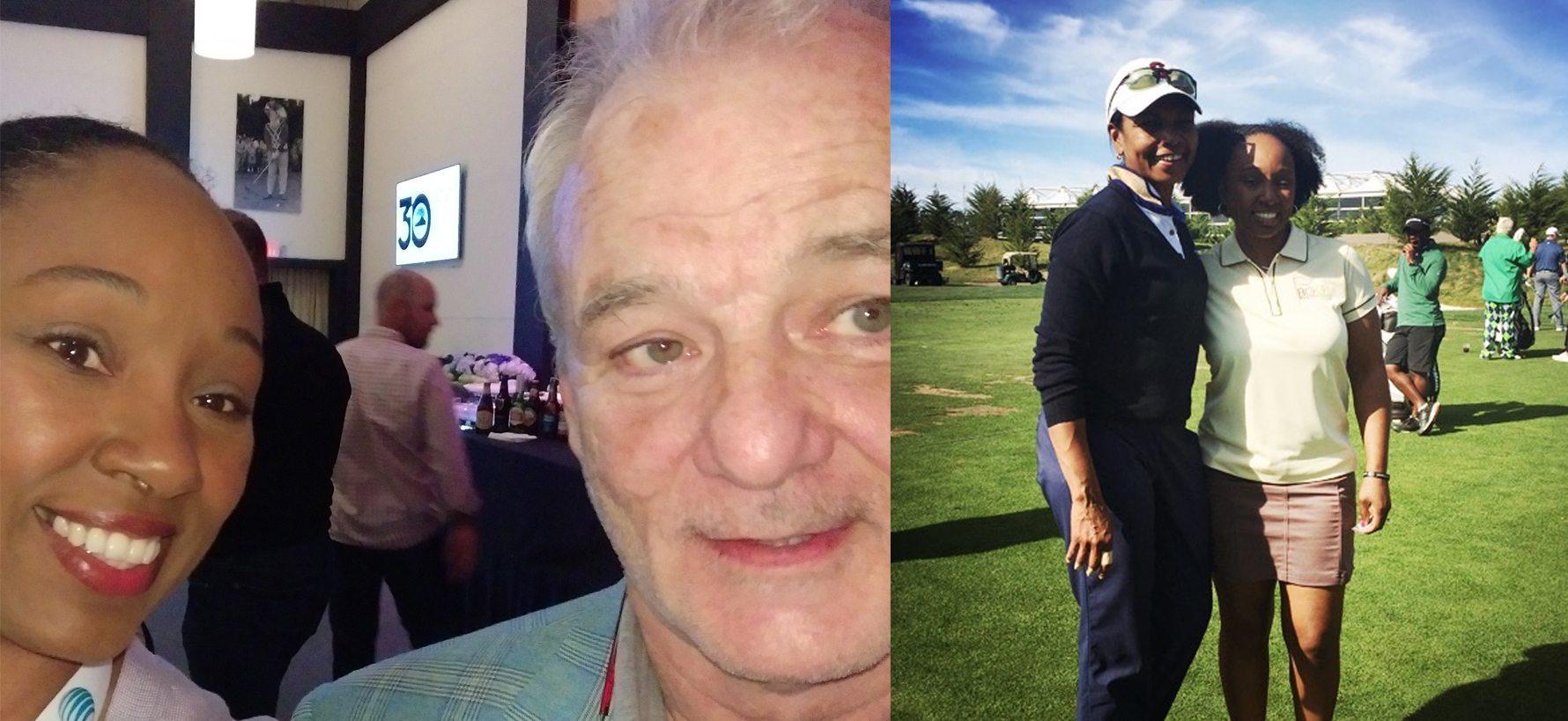 AT&T invited me out to Pebble Beach for the tournament. I got to spend some time at the Pebble Beach Golf Academy, which was awesome. I kept seeing this black woman out of the corner of my eye. I said, 'That must be Condoleezza Rice!' Someone with me said, 'How do you know?' I said, 'Because that's a black woman and she's at Pebble Beach; I'm not going anywhere until I meet her.' We were the only two black women in a 10-mile radius. I've never been nervous in my life, but when I met her I was shaking. She was so gracious, so nice. She said she already knew about Black Girls Golf and 'do you want to take a picture?'
I hung out with Bill Murray, he sat at our table the whole night—when is that ever going to happen? Took a selfie with David Duval. Golf did that for me.
The face of this game has to change. When people think of golf they think of old white men. After that, if they think of a woman, it's a white woman. Kids can't be what they don't see. There's almost no way you're going to find a little black girl who says she wants to be a pro or work in the golf industry. There have only been six black women ever to play in the LPGA. Six. How do we address that? First it's with awareness and education. I have a passion for the game, I really love it. And I have a passion for more African American women to take advantage of the opportunities the game provides.