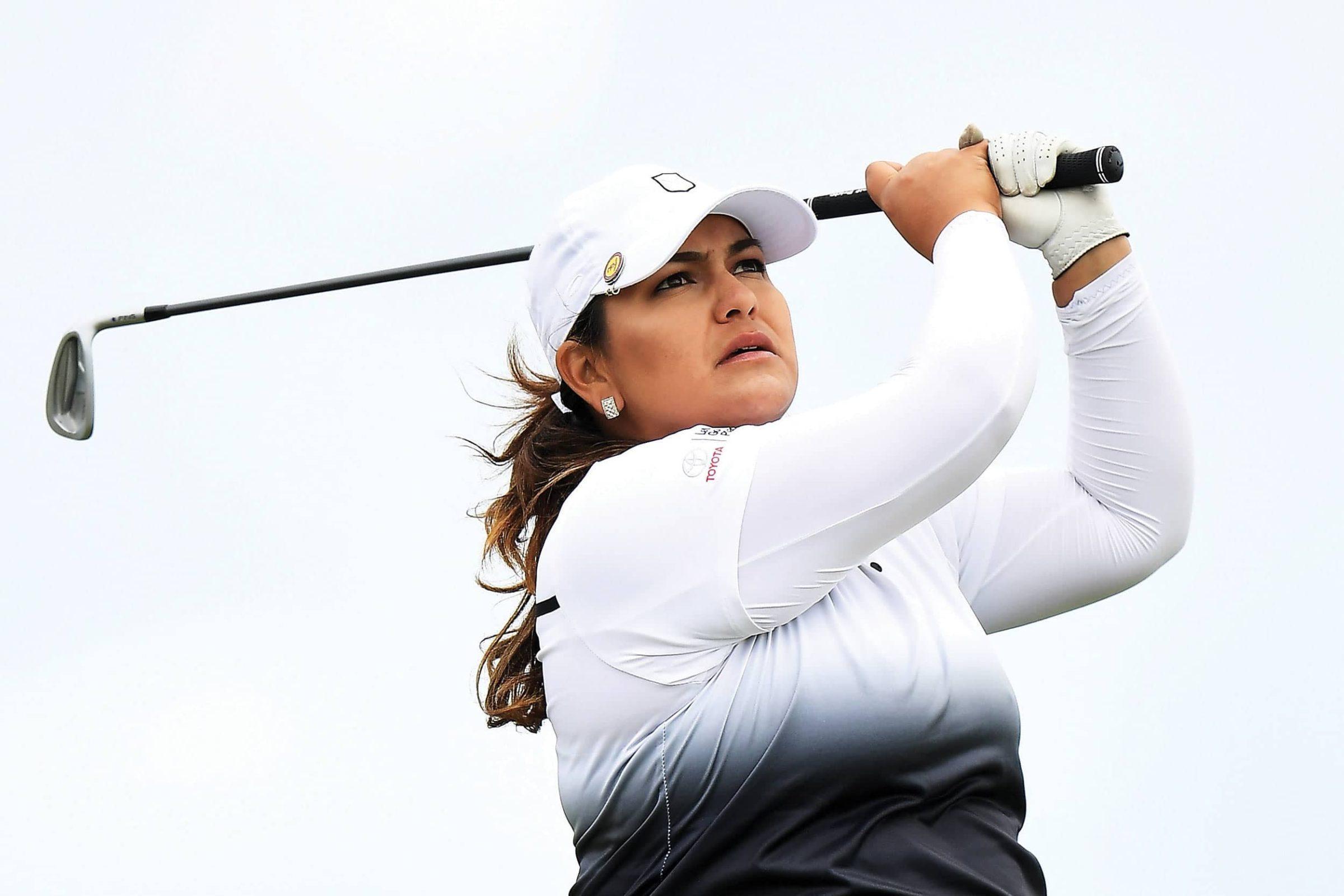 Lizette Salas Talks Solheim & Family
"Where I went to high school in Azusa, all of my classmates didn't even realize there was a golf course in our town," said Lizette Salas, in an interview with Women's Golf Journal shortly before her dominating performance at this year's Solheim Cup. "My dad was a mechanic, and I think I got pretty lucky. Initially I went to work with him just to hang out, see what he did. He took me to the range to meet his friend, who was the head professional at the time and who was also Hispanic. He wanted to give me lessons but my dad was very hesitant… He didn't know where we were going to come up with the finances to pay for it, and so he worked out a deal where my dad would do handyman work for him in exchange for lessons every Saturday."
Saturdays turned into a couple of times per week, and with her father's support a young Lizette started winning tournaments.
Article continues below advertisement
"My dad was like, 'Do you want to finish second? Let's go practice,'" she remembers. "I mainly played with boys. There were hardly any females in the San Gabriel Valley, and that got my competitiveness going, seeing the boys confused and disturbed by me winning trophies. I played high school golf on the boys team and earned their respect."
From there it was the University of Southern California, and the sky's the limit.
In addition to helping the U.S. Solheim Cup team to victory this summer, Salas played in this year's U.S. Open despite some protests over the venue, which is owned by President Donald Trump. In today's politically charged times, she says, change is effected by participation.
"I said, 'I think I make a better difference if I play, even with all of the commotion going on. I think I make a bigger statement and a bigger impact for golf in general for myself, my family and my country. So now it would be even a bigger statement if Hispanics took up the game.
"I live 15 minutes from where I grew up. My culture and family are definitely important to me; I love my family, adore my family… My parents still live in the same home I grew up in. When I'm home I still practice at the same course I grew up at. I don't plan on leaving."
Read the whole interview and the full article on Latinas in the game—including conversations with Lorena Ochoa, Lee Lopez and others—in the Fall issue of Women's Golf Journal, available now.