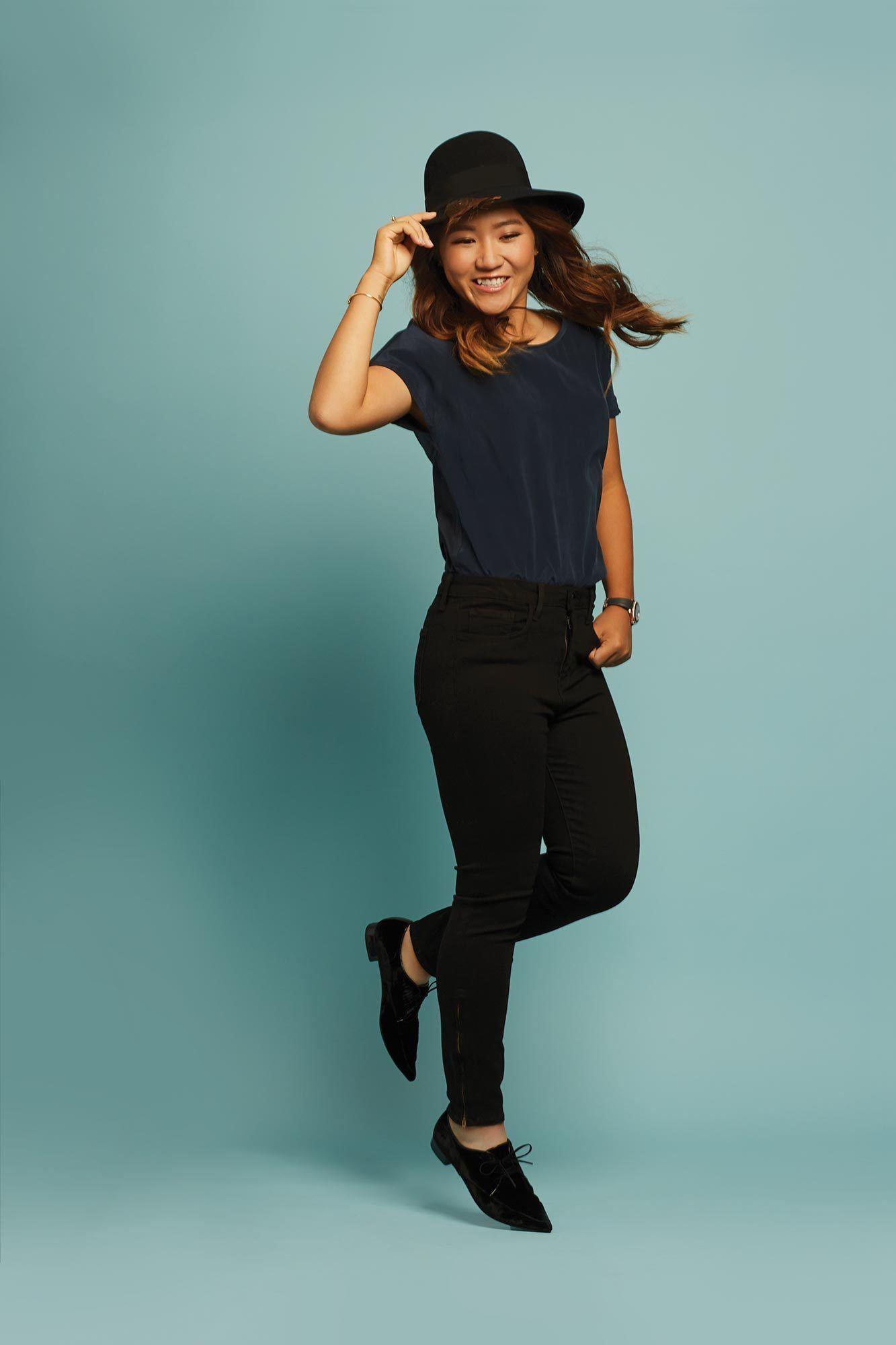 Lydia Ko
"So what's your cocktail of choice?" I ask into the phone, and immediately wince. You idiot, I say in my head. And as she starts to reply, "Ummm… I'm…" I cut her off. "Twenty. Yep, yeah, I know. I'm sorry. I'm an idiot. You're 20. You can't order a drink yet. Legally. In the States. I knew that."
And I did know that. Everyone knows that. But we'd been talking for a while and it's easy to forget, even though I just saw her last week. Even though I've been working around the LPGA for years. Even though there are the records and the victories and what for nearly any other golfer would be a career's worth of achievements, it really is very easy to forget that Lydia Ko isn't quite 21 (the big day is April 24).
Article continues below advertisement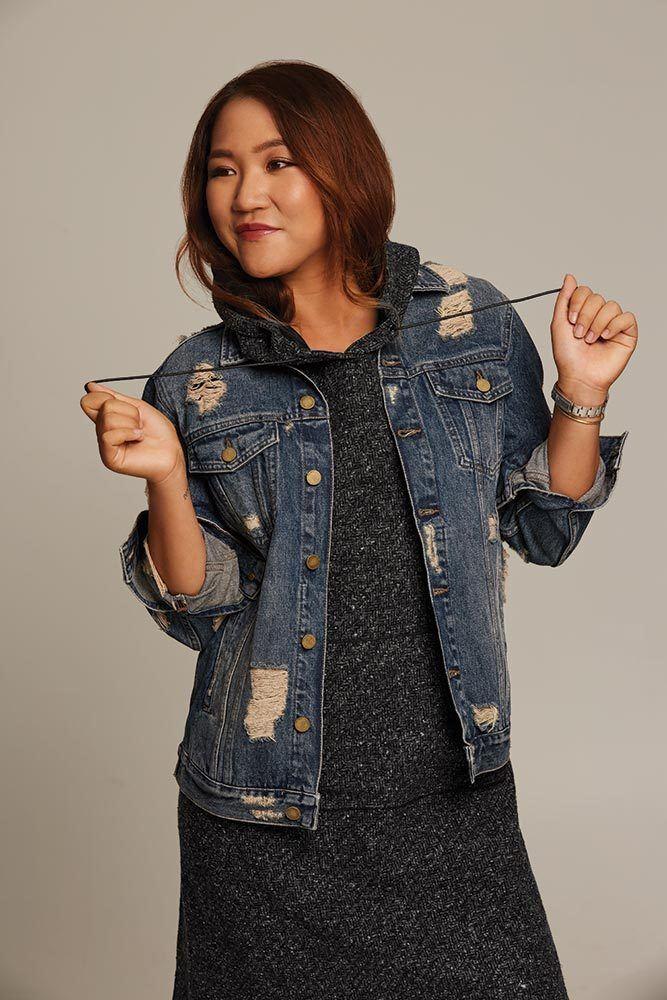 In the United States that means she isn't quite an adult. I mean, she could join the Army and head overseas or whatever, but she couldn't hit the airport bar on her way out of town. So, not quite an adult in America. But she's definitely not a kid. Can you be a kid if you've been the World No.1 golfer, even if you got there at the age of 17 years, 9 months and 9 days? Doesn't being World No.1 get you an instant pass to adulthood?
"I did end up getting a tattoo," she says, and that's true: the date of her first professional win (at the Swinging Skirts LPGA Classic) in Roman numerals, April 27, 2014, on the inside of her right wrist. She was 17 then too. And there's a pair of little hearts on her left forearm. Very cool, but her mom said no more. At least for now. So… Kid? Adult? It's the wrong question.
Author Milan Kundera believed that there's a part of everyone that lives outside of time: "Perhaps we become aware of our age only at exceptional moments and most of the time we are ageless," he wrote.
For the greatest among us that seems about right, and Lydia is one of the greatest. A silver medalist in golf at the 2016 Olympic Games in Rio, she spent 130 weeks as the world's top-ranked woman amateur, a period during which she won two LPGA Tour events (the only amateur ever to manage that) and became the youngest ever to win a pro event and the youngest ever to win an LPGA Tour event. Playing as an amateur in 25 professional tournaments, she never missed a cut. In fact, starting from her first LPGA tournament in February of 2012, she didn't miss a cut until June of 2015, getting through in her first 53 consecutive LPGA Tour starts.
Article continues below advertisement
She went pro in 2013, was named one of Time magazine's 100 most influential people in 2014, and in 2015, on February 2, she became the youngest person of any gender to be World No.1 in golf. When she took that year's Evian Championship, she became the youngest woman to win a major (at 18 years, 4 months, 20 days) and her closing round in that tournament, 63, was the record lowest final round in a women's major ever. She's also a champ at eating tacos, especially spicy ones, and she likes jeans. She looks great in hats (a lot of people do not) and, no doubt a delight to her parents, with whom she lives in Orlando, she likes Hip Hop. Loud.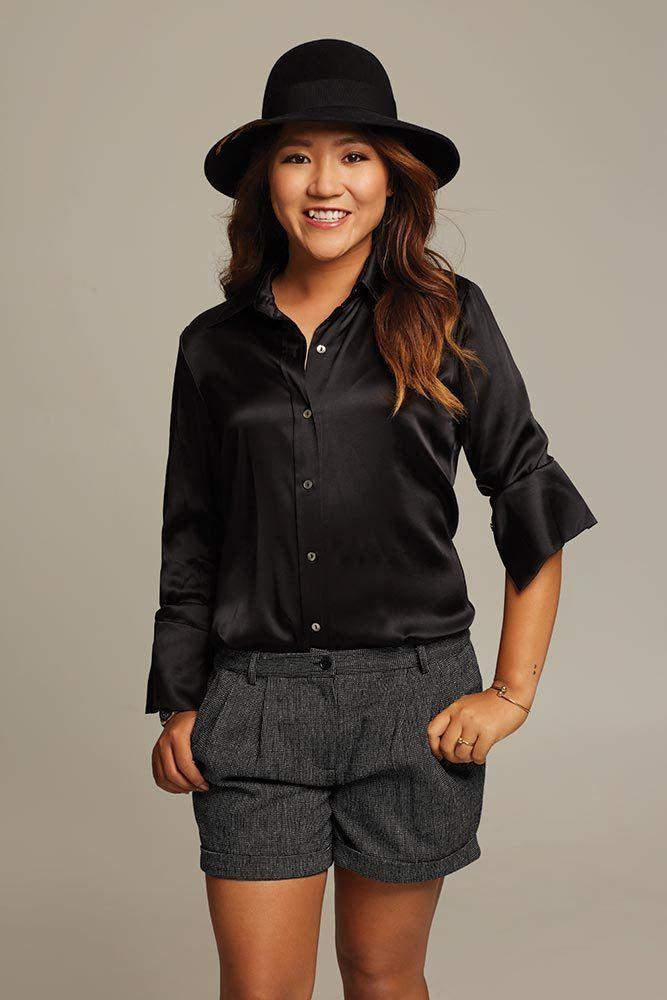 "I've always been a fan of that kind of music, and I love a fast beat," she says. "It's a little different tempo to what I do every day."
She's a fan of Microdot, a rapper who, like her, was born in South Korea but raised in New Zealand and who, also like her, found success at a young age, has loads of fans and has dealt with crazy pressure.
"I've always been a fan," she says. "I got to meet him last year because the New Zealand ambassador invited us to have lunch with her in Korea. She's the New Zealand ambassador in Seoul. We had steak, I remember. She invited us the year before, too. It was nice, she thought she might as well bring all of us together."
Article continues below advertisement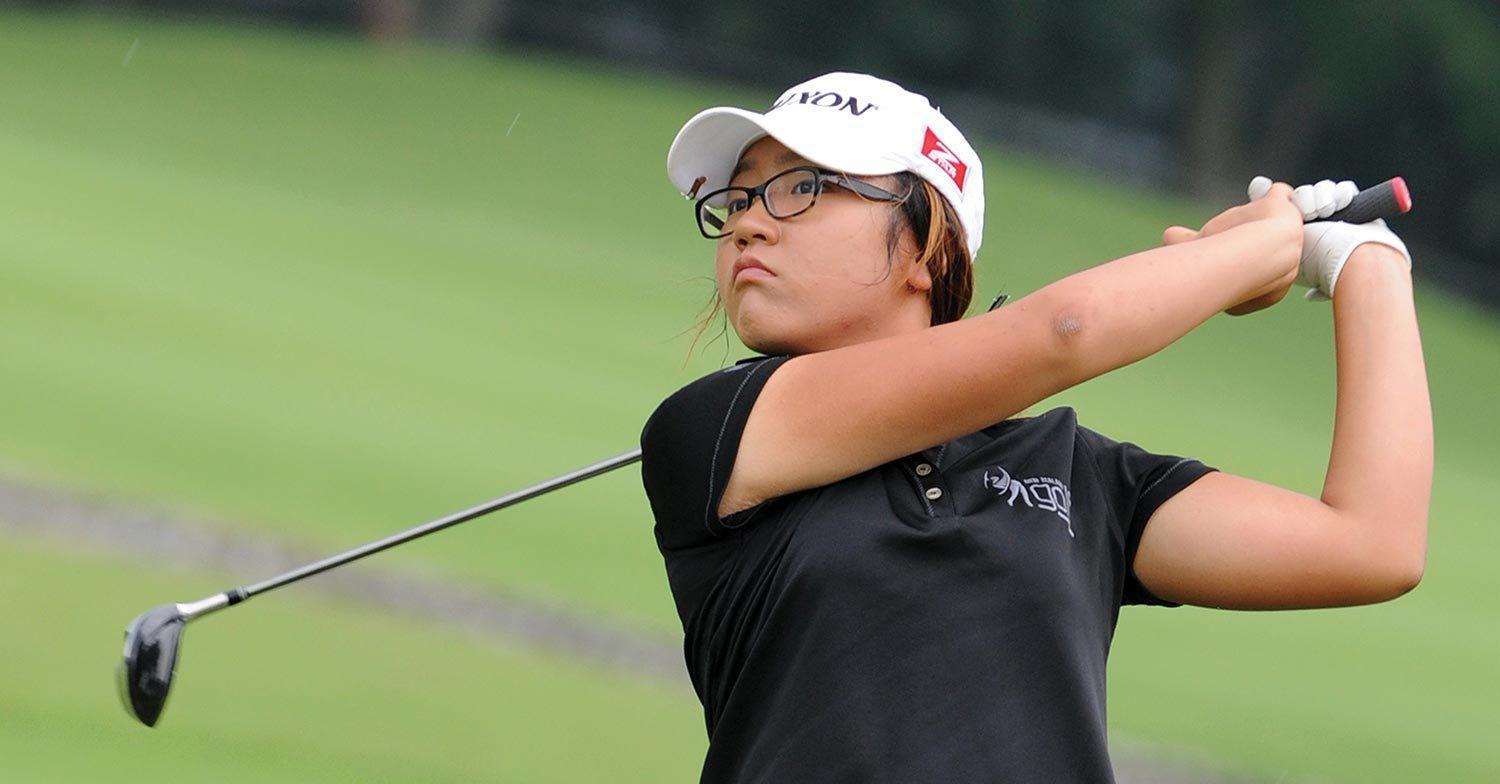 As for being child-star South Koreans raised in New Zealand now facing enormous pressure: "Yeah, we haven't really talked about what it's like," she says.
Lydia's family, from Seoul, was headed for Canada, where her sister was studying, when she says they made an abrupt turn and decided on New Zealand instead. In a 2012 interview, her first, longtime and now former coach Guy Wilson told TVNZ that Lydia and her mother came into his shop one day and asked for lessons.
"They moved in across the road, came into the pro shop and said they wanted to start golf," he told reporter Abby Scott. "I couldn't initially see [Lydia] at that point because she was about an inch tall and couldn't speak a word of English…"
"We had no choice [of a coach]," Lydia fires back immediately in the broadcast, before both of them laugh.
Article continues below advertisement
As affable as the interview seems and as high as her spirits might have been on the eve of the 2012 New Zealand Women's Open, when Lydia was 14, the challenges she faced getting there were real and began right when she started golfing, at the age of 6 or so.
"There were not that many golf shoes that were junior kid size," she tells me. "So what we did, my dad and my mom got golf spikes and drilled holes in my trainers and made me golf shoes. I remember."
She told TVNZ that golf was like a full-time job, and then she had school as well.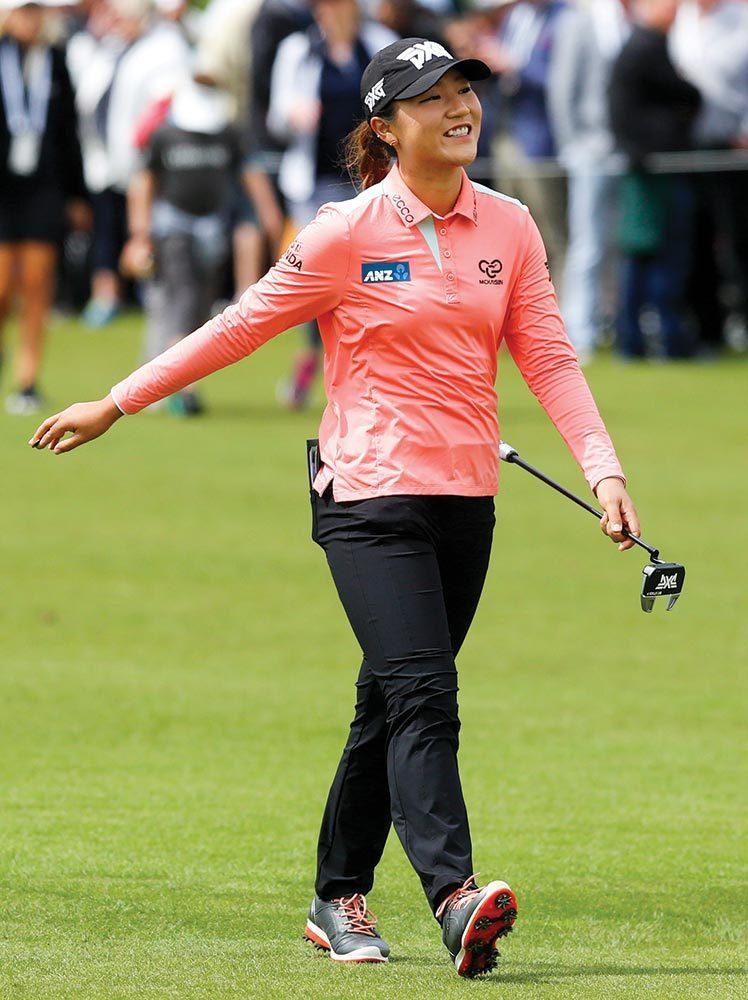 "My life seems to be like golf golf golf golf golf," she said in 2012. "I miss seeing my friends, going to movies…" Still, she added, her parents had told her that if you make a sacrifice then what you want to achieve will come.
It had come already, to some degree, after all the missed slumber parties and no summer camp with friends, the missed school dances. She'd already won the Bing Lee/Samsung Women's NSW Open on the ALPG Tour at 14, making her the youngest ever to win a pro event. And yet before the TVNZ interview the news anchor was still using air quotes to describe her as "the latest [quote/unquote] one to watch."
Little did he know that the girl on his show would be leaving for the LPGA Tour within a year or so, and that she would return with the entire tour in tow, in the form of the 2017 McKayson New Zealand Women's Open, the first LPGA-sanctioned tournament in her country. She also signed a deal with McKayson, launching her own apparel line: McKayson LK, featuring designs by her sister and her own touches as well. Four years into her pro career it's just one part of her business-side life that also includes relationships with Ecco, Tiffany & Co., Rolex and PXG.
Article continues below advertisement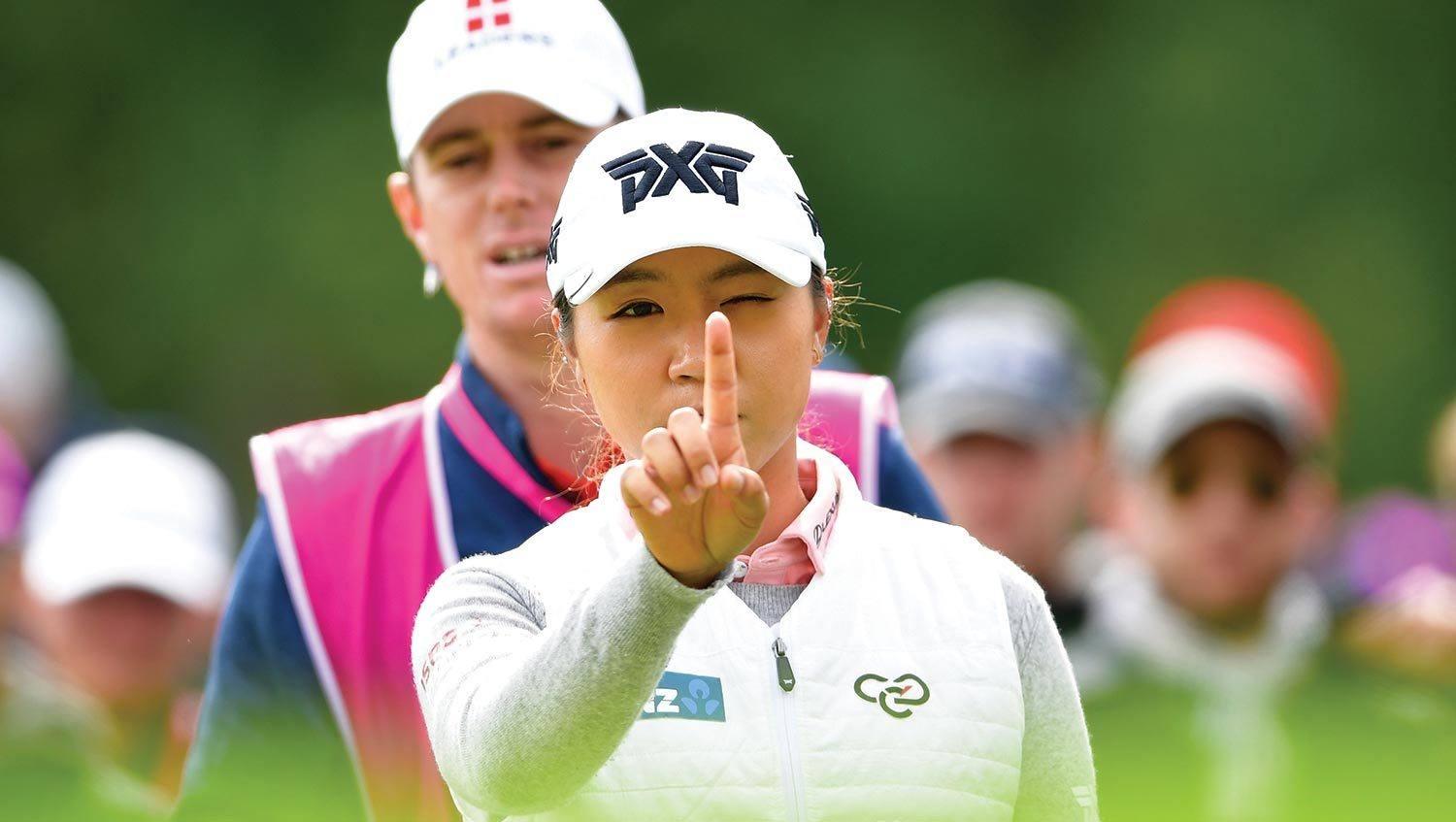 The last of those contributed to some questions at the end of last year when Lydia changed her clubs, her coach and her caddie (she's on caddie No.11) almost all at once, and some people smelled trouble.
"It all just ended up being, 'I want to try something else,'" she says. "Get another person's opinion. That was where I was coming from. Even now [mid August, 2017], I'm not having the season that I would have liked, and though we still have a lot to go, I don't have any regrets at all. Whether it's the trainer or the coach or the clubs or the caddie, I feel like they've been good changes."
With 11 top-10 finishes in 26 events on the LPGA Tour in 2017, including four in the top three (one of those at the Evian), she earned more that $1 million in prize money and had a year that would make many pros rather happy, although 2017 was Ko's first winless season on the LPGA. Having set the bar so high so early in her career, anything less than stupendous starts all kinds of talk.
That's to be expected when a World No.1 moves to No.7, but it's tough not to feel like the tone is a little different in Lydia's case, less sympathetic perhaps and maybe part of something worse.
At 19, Sergio Garcia's celebration at the 1999 PGA Championship (where he placed 2nd) was described in Sports Illustrated as a "boyish leap." Garcia had yet to win on the Tour and he'd just gone pro, but the writer lauded the Spaniard's potential and pointed out that "The kid, of course, is still young." Michael Phelps, Johnny Manziel, Justin Bieber… There are plenty of examples of men in their early 20s being referred to as "kids" when personal or career issues surface.
Article continues below advertisement
In contrast, Golf Digest didn't paint a picture of youth in the opening of a 2016 article: "How can someone 19 years old be a grizzled veteran? Ask Lydia Ko." The article was otherwise balanced, but they're hardly alone in talking about Lydia in tones more commonly used around mid-career pros nearing their apogees, not girls who can't yet order a drink.
"What's gone wrong with Lydia Ko?" asked Golf Channel online. "Her mental strength is looking a bit ragged," opined Paul Lewis of the New Zealand Herald. "Lydia Ko has issues," declared Golf Digest in a chat with ex-coach David Leadbetter, who expressed concern for Lydia then painted her parents as controlling and criticized them as "naive."
"Not to mention, she's a girl," a Fox Sports columnist added in June, commenting on Leadbetter's interview. "And as we know, without getting too political, it can be real tough for females in the world of sport."
Displaying her trademark poise, Lydia says she mostly ignores the noise and stays focused on performance.
"At the end of 2016 I felt like I was struggling a little bit, especially with my driver. I felt I needed to be a little more consistent, so I decided to try some other options, some other approaches. I 100% respect David [Leadbetter] and what we worked on, I learned a lot about my game and my swing, but I felt I could improve.
Article continues below advertisement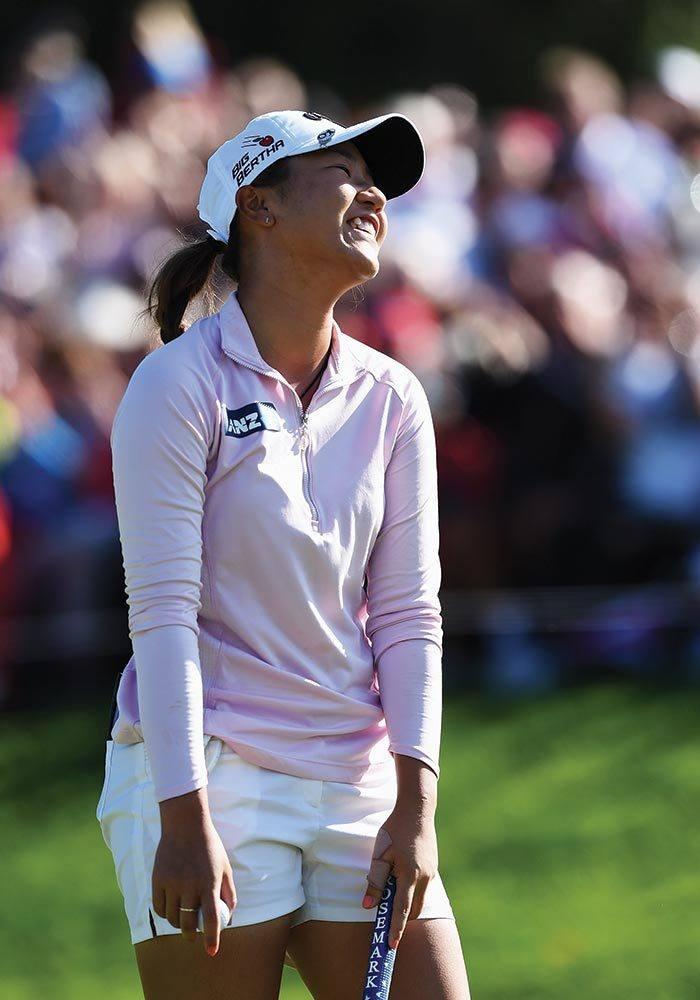 "Whatever changes I've made," she continues, "the final decision, no matter what anybody says, the final decision is in my hands."
At our cover photo shoot Lydia danced, spun in a silver skirt and laughed with her sister. She took selfies, raved about the ridiculously good Mexican takeout she ate with the crew and even sang along to at least one song. She was radiant. Likewise, on the phone a couple of weeks later, she's fun, engaging, talkative, strong, and looking ahead.
"In golf, the grand slam is a huge goal of mine, something I'm going to look forward to and work hard to achieve," she says. "In life, I'm just hoping that with what I do I can make a little bit of a difference, whether it's within the golf industry, getting more kids to play golf, or just for people to have the confidence and happiness to do what they love to do and to have fun doing it. I think that's the most important: happiness."
We don't know if Lydia Ko has a favorite cocktail yet because, though it's easy to forget, she's not quite 21. Still, with her 14 career wins, there are only 38 women in the history of the LPGA with more tour victories, and the average age of a professional golfer is somewhere around 35. So, to steal a line from Sports Illustrated, "The kid, of course, is still young." More accurately, she's probably ageless, except in exceptional moments, like when she realizes that her everyday goals—a grand slam, the 2020 Olympics in Tokyo—are the stuff of most people's wildest dreams, even as some parts of most people's everyday lives are beyond her reach, for now anyway.
"I wish I had a pet," she says. "I really, really want a dog… But it's a little unfair for your dog to be in the hotel room while you're outside, even though I would love to see that cute little face when I come back. Later, maybe when I retire. Who knows what might happen."