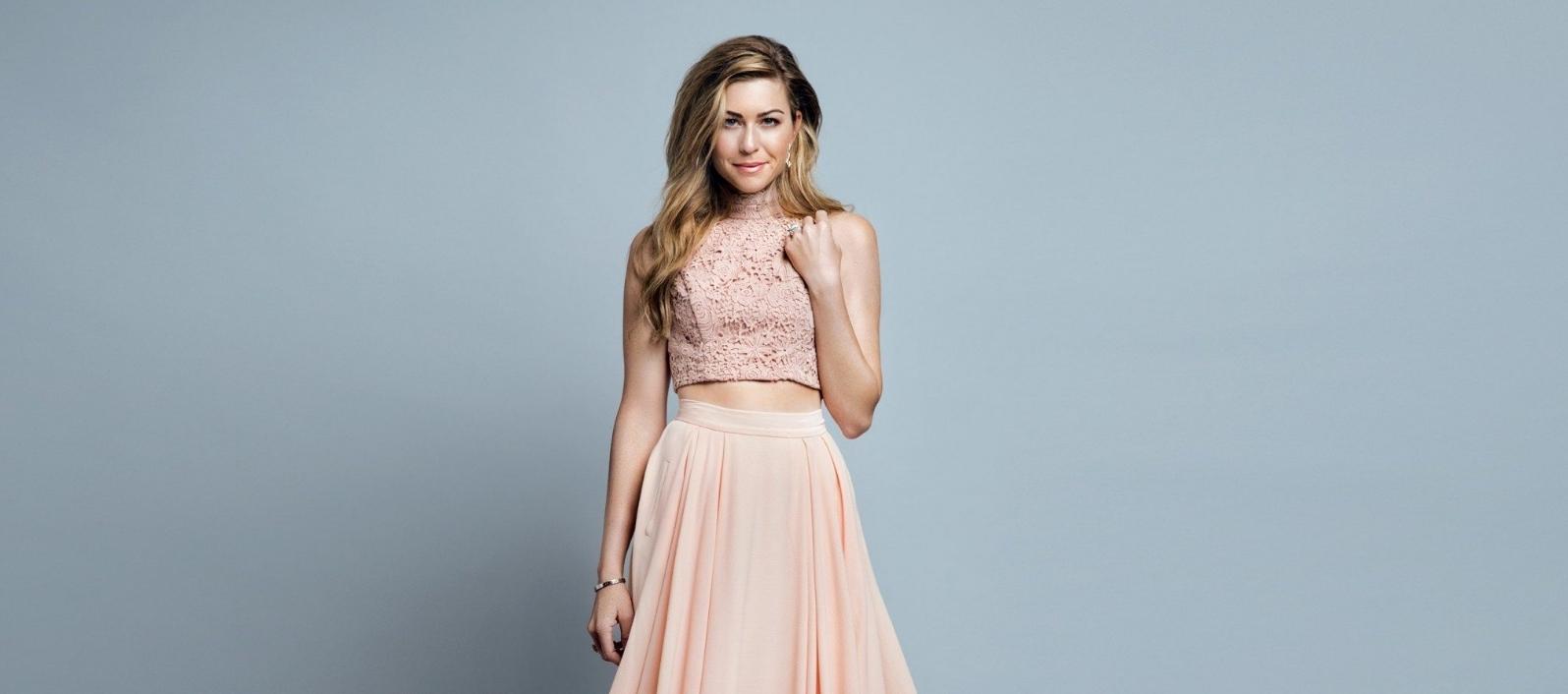 Paula Creamer Talks Golf
For what it's worth, Paula Creamer's body language is just fine. Someone on social media—we're not naming names—said that it wasn't and that if she smiled more on course her putting would improve (oh, so that's the trick to putting!). But after watching the LPGA Tour star move from golfer to supermodel to businesswoman to wife to friend to charming new acquaintance within the space of a few hours—effortlessly, and without losing her genuine smile—we think she's pretty much amazing as she is, especially considering that our photo shoot wasn't her first of the week. And did we mention that she's a professional athlete, not a professional model (though she could have fooled us) and that her "week off" was anything but that.
At 29 and happily married—in 2014, to a great guy—Creamer is more than a decade into her journey as a touring pro, able to look forward to more than just golf, and able to look back on an already accomplished career. Not that she's sitting fireside and leafing through old photo albums just yet…
Article continues below advertisement
"The Olympics," she says, when asked about current goals. "And a career grand slam. I think any athlete wants that."
Tough plans, but the Pink Panther, as she's known, is certainly capable. A 10-time winner on the LPGA Tour, Creamer took a major with the 2010 U.S. Women's Open and has risen as high as No.2 in the Women's World Golf Rankings.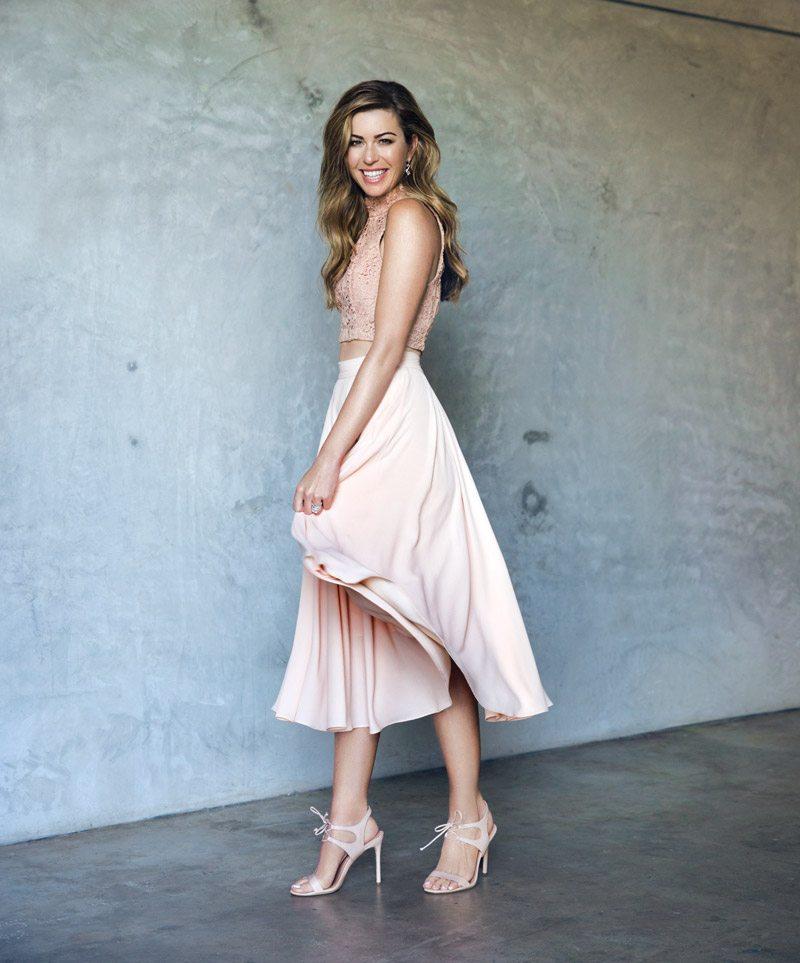 Article continues below advertisement
Her talent on course and her competitive spirit have led to solid performances in six Solheim Cups; Her 75-foot eagle putt to win the 2014 HSBC Women's Champions in Singapore is one of the most dramatic moments in golf history. The Sensota Country Club put a plaque in the fairway to commemorate the spot from which she hit her approach, and the video highlight of the putt on Twitter has garnered more than 68 million impressions. With more than $11 million in career earnings and continued strong showings she has a lot of golf yet to play. But dedication to her game means that a few things, at least, will have to wait.
"It's not just me anymore, it's a little bit Derek as well, and we're not ready for a family," Creamer says, referencing her husband Derek Heath. "I want to do so much with golf still. I love what I do. I know what the commitment is to becoming a mom—it's a lot, and I'm not ready for that.
"It would be very hard if I tried to be the No.1 player in the world and tried to be the best mom I could possibly be."
I don't have a time limit, per se, but I do want a family, 100 percent. I'm an only child, and my niece… Ten hours after she was born I saw her; I didn't think I would cry, and I was bawling."
Derek, a United Airlines pilot and Air Force Academy graduate who spent much of the last decade deployed with the U.S. Air Force, seems a perfect match for Paula, and not just because both of their schedules keep them moving.
Article continues below advertisement
"Our fathers flew together in the Navy," Creamer says. "His dad was a groomsman in my parents' wedding. Derek and I met when we were younger. I don't really remember ever meeting him and I don't think he remembers meeting me, but that's what they say.
"A couple of years ago we met again. It was love at first sight, and here we are. At the time he was deployed and we were trying to figure all that out and whatnot; his schedule and my schedule never matched up. But if anyone can understand that lifestyle it would be me, and vice-versa, so we kind of had an equal amount of respect for each other with that."
Perhaps ironically, the space between them seems to have functioned as a kind of foundation for trust, one which a more conventional couple might build in closer proximity. As Creamer explains:
"On tour, dating is pretty much not really an option. You're going all over the place, usually your mind is set in your own ways. It's an individual sport, and I have to be selfish at times. You travel 30 weeks per year. But I think for anybody, really, especially these days, you have to be so careful. I'm pretty much to myself. I have my really good close friends, and I love to have a good time and meet people, but naturally I am very guarded in what I do.
Article continues below advertisement
I wouldn't say I'm shy, but I have to get to know somebody to open up about things and to talk
Obviously, meeting Derek and how his family knew my family, that kind of helped a lot of things. Everybody knows they have to be vulnerable at times, you let your walls down, but it's tough. Out here some people feel they know you just because they see you play."
The issue of fans feeling they have a special connection with a player isn't specific to the LPGA, of course, but it can be an issue, Creamer says.
"They've seen a picture or a 15-second video and they come up to you like they know you; sometimes it can get a little carried away," she says. "There's always going to be somebody that thinks you're doing something wrong, that thinks you should be practicing all the time. I'm a normal person, I take a day off. When I do, just because I'm not hitting balls doesn't mean I'm a bad person."
The negative attention can increase exactly when a player doesn't need it, as Creamer said she found recently.
Article continues below advertisement
"The last year and a half it's been a lot harder, results haven't been to where people's expectations are," she says. "There's the perverted, 'just wrong' things, and you just gotta let that stuff roll off. But the stuff that hurts more is, I'd say, the stuff commenting about my game. The thing that hurts the most is that I haven't reached my own expectations. It's not like I'm trying to not play good golf, not like I'm trying to three-putt. Some people do think they can sit there and tell you how to fix something, the Monday morning quarterback telling you how to do plays, but it doesn't work that way. If being a pro was that easy then everybody would do it; it's constantly striving for perfection."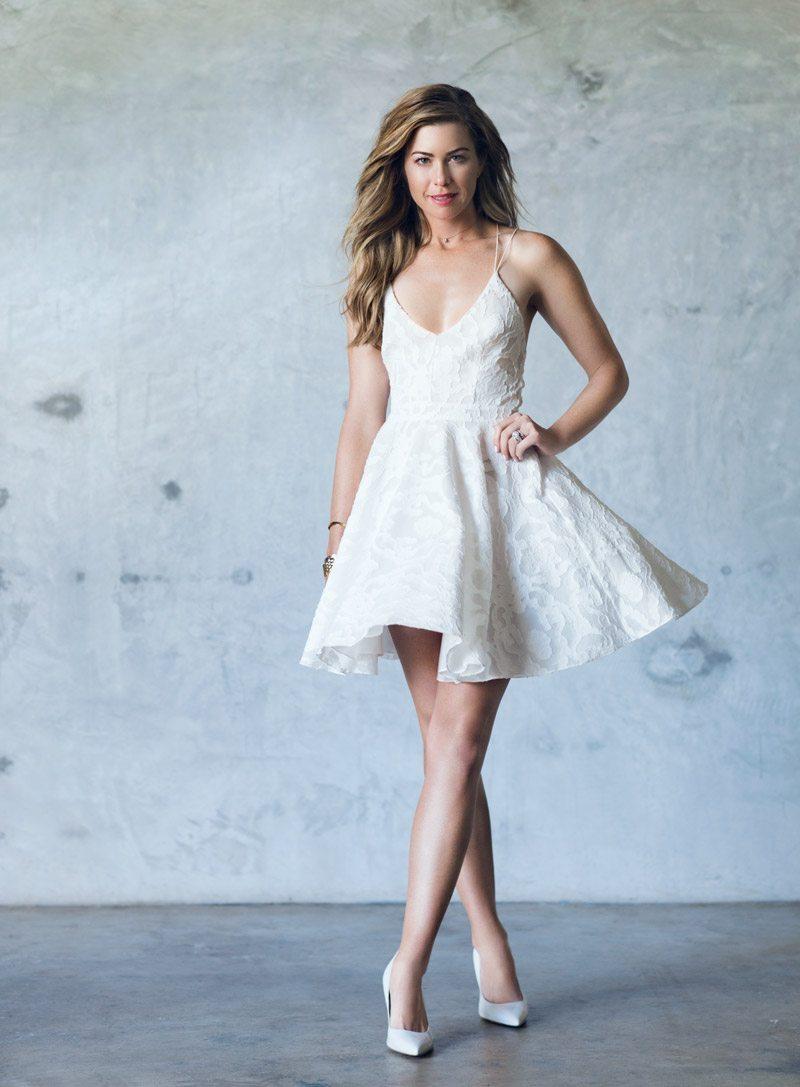 Article continues below advertisement
As for the "just wrong" stuff, Creamer says that social media has opened a door for a certain kind of person and that it's something that celebrities have to deal with, and especially women, perhaps.
"It does, it happens. I've been very lucky with it, I don't get a lot of nasty mean comments like some of the others. I have a very good group of fans. But when it does happen it is hard and it does hurt a bit—I have feelings, you know.
"We obviously get comments about our bodies or certain poses that you do, especially with golf; you're always in a weird position reading a putt or whatever, and that gives people free rein to make up those kinds of comments."
More surprising, perhaps, is that the rude behavior doesn't stop at comments.
Article continues below advertisement
"Oh yeah, a lot happens. A lot. Like at pro-am parties, when they take your picture and things, for the most part people are very aware of your personal space and they're respectful, but not always, and when you take a picture their hand might wander… It's upsetting, yeah, but what are you going to do? Punch someone in the face? Like I said, I'm lucky. I don't get it like some girls get it."
On the flip side, Paula says that social media has been a great asset in terms of connecting with fans—directly, as it turns out.
"You know I do all of my own, all my own Twitter, my own Instagram. I think it's a great way to reach out to your fans, to get people to see you in a different light. And I have actually met people that way. There are a couple of people that had gone to a tournament and they continue to come back to the event year in, year out. I keep in touch with them. I actually met a really great woman who is in the military. She comes out to watch me every year. She was in Hawaii, now she's on the mainland. We keep in touch through social media, and it's pretty neat that you can have that opportunity, especially with her because I have such respect for people who serve our country. It's amazing, what they do."
Article continues below advertisement
Her respect for the men and women of the armed forces started at home with her father Paul, who served 22 years as a Navy pilot before moving over to fly for American Airlines. Her Paula Creamer Foundation supports junior golfers and military families, and she says the work with that is only expanding. For her part, Creamer has said that her father's sense of discipline—always insisting that she do her homework before she could head out to play, for example—is at least partially responsible for her well-regarded work ethic and determination. The other part of that, it seems, is genetic.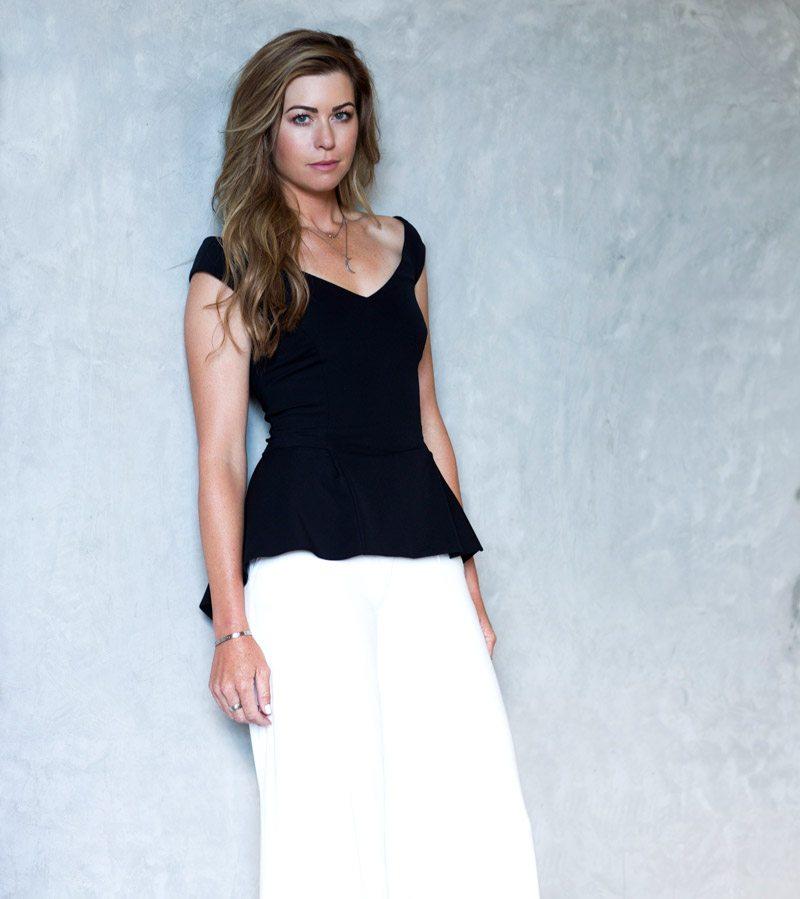 Article continues below advertisement
"I was a dancer," she says, speaking of her childhood in Mountain View, California. "So half my time I was at the dance studio if I wasn't at school. I'm incredibly competitive and I hated—I know hate's a strong word—I truly did not like when people told me how I did and told me how I performed. I couldn't handle that. I wanted the ball. Give me the opportunity to do this and to show you. I was in control of my total destiny, it was not in somebody else's hands."
Dance gets some of the credit for Creamer's golf career, however: it was the mother of a friend from dance class who introduced a young Paula to the game: "She wanted her daughter to play so she set up group lessons. Three or four of the dancers were there. I kind of liked it, just did a couple of lessons. I picked it up fairly quickly and here we are."
It wasn't that simple, of course. At the age of 14, Creamer's family moved with her to Bradenton, Florida, so she could attend the prestigious IMG Academy and prepare for the life of a golfing professional.
"I was literally in middle school and I had to say goodbye to all my friends, but I was ok with it," she remembers. "It was what I wanted to do. It was my decision, and I was excited."
It didn't change the fact that she was 14, of course.
"Oh yeah, I was definitely still a girl. I was a big N'Sync girl, definitely had all my N'Sync posters—oh my goodness! Later in life I was out playing at St Andrews, and there he was! [former N'Sync member Justin Timberlake] And I was like, 'Oh my gosh!' I never go up to people, I just see them from a distance. But my manager was like, 'You have to go over and say hi.' I was so nervous. I said,
Article continues below advertisement
'I am such a huge fan!' And [Timberlake] said, 'I am such a huge fan of yours!' I'm like, 'You know who I am?!' I almost cried!"
[Did you?]
"No. But from the days of having him on my wall… It's crazy how things work out. Actors even, people you watch. I'm a big Criminal Minds fan. The actor who plays Agent Hotchner [Thomas Gibson], he was at Evian one year. I said 'I'm such a big fan of yours!' He said, 'You've got to be crazy if you're watching shows like that.' Golf leads you to people you don't think you would ever meet."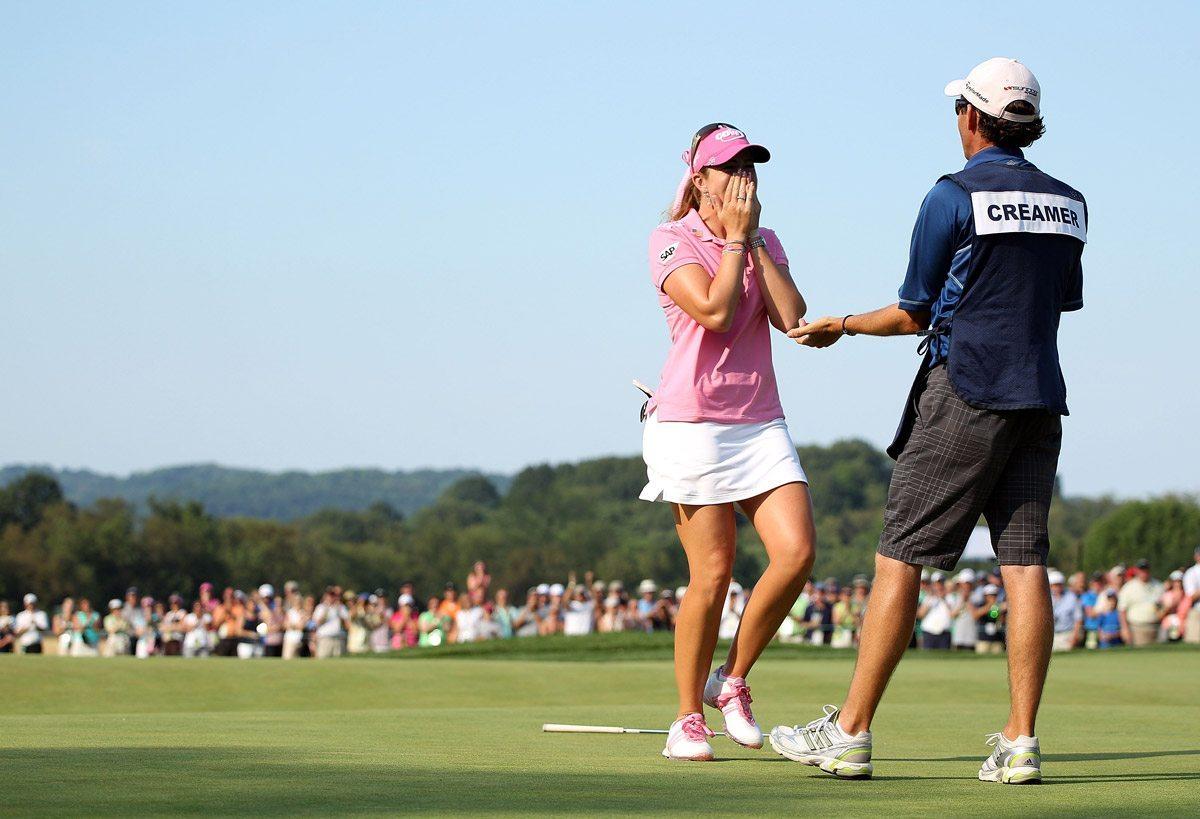 Article continues below advertisement
It also leads you to business contacts, and here Creamer has been fortunate in that she's able to work with companies she genuinely enjoys, like TaylorMade-Adidas, Florastor probiotics and others.
Of the former, with whom she's been associated "since day one," the self-admitted fashion lover says it's "awesome" to get to work with their designers on projects, while of the latter:
"I'm really into a healthy lifestyle, working out and watching what I eat, and the match there is really good. [Florastor] is a great probiotic, it's clean, it's only good for you and it's great to be able to reach out to people my age about it; I just did six video tutorials…" (The other non-golf photo shoot she handled during her "week off").
Creamer says she's loves listening to music—"I'm really not a big country fan, but other than that you name it and I've probably got it on my playlist"—and she follows a few television shows, but when it comes to role models, that's pretty much reserved for family.
"I'm an only child. In addition to everything else, mom and dad had a bunch of restaurants and pizza parlors when I was younger. It got a bit too much for mom to handle by herself and so my grandparents moved out to California and helped, they've always been close to me. They were great role models in my life, the best, and definitely my mom as well; she's somebody, I think, who has the biggest heart, made of gold. She wants everybody to be happy. She carries herself with such grace… I was blessed with the parents I have.
Article continues below advertisement
"My dad's dad and I, we're very close. He's one of my biggest mentors and honestly just my biggest fan. But being around people that have worked so hard for things, I take nothing for granted. They're so positive about trying to reach your goals through golf, through school, pushing me, making myself believe in myself… You can't ask for more than that."
Now about that pizza restaurant…
"Did I help? Oh yeah! I would always go in the back and stand on milk crates and try to roll the dough. I had my apron and the people that worked there adopted me, too. 'Mountain Mike's.' I love myself some pizza! It's hard because I'm gluten- and dairy-free, but you can find pizzas no matter where we are [on Tour].
"I love to cook. Like to bake more than I do cook. Definitely when I'm home I'm in there trying new things. Derek's used to cooking for himself, I'm used to cooking for myself. So we have a new rule: Whoever's designated is in charge. He cooks, he gets to cook. I cook, I get to cook. There's no 'What do you think?' It's just because it becomes a war zone.
Article continues below advertisement
"He's very into spices, very into flavors and sauces and things. He makes great fish tacos. I was shocked: the first time he came to Florida he said, 'I'd like to cook for your parents and you.' He went over to my parents' house and cooked in their kitchen! That's some confidence, right there."
Article continues below advertisement
Cooking is just a hobby for Creamer, at least for now. As she said, there's plenty on the to-do list already, the Olympics and the career grand slam to think of, and another thing as well: "My third goal, honestly: just to help promote the game, to grow junior golf. I want people to remember me not only for my golf but for what I've been able to do for the game. I want to get kids involved and watch it over the next 50 years, see the LPGA Tour get stronger, and know that I had something to do with that."
In the meantime Creamer is still very much focused on her own game, not quite ready to set any specific plans beyond golf or to get too hung up on what well-intentioned (or otherwise) fans might say about what she should do, hit more balls, smile more on course. Her work ethic and self discipline are well intact, as are her high expectations of herself, and she has plenty to do on her weeks "off" at home in Orlando—though she might argue that Orlando is just a bed and that home is the 30 weeks a year on the road.
"Well, I feel coming home from golf courses to the hotel, that's my home. Home is where your heart is and I'm lucky that my family does get to travel with me, and so I'm never far from that. I do want to live in California when I'm done playing golf. I've been here [in Florida] for so long but honestly, everywhere I travel it's kind of the same. I'm kind of a nomad really."
Styling: Jessie Ajluni
Makeup: Leslie Christin
Hair: Daniel Pazos, Creative Management, using L'Oreal Professional