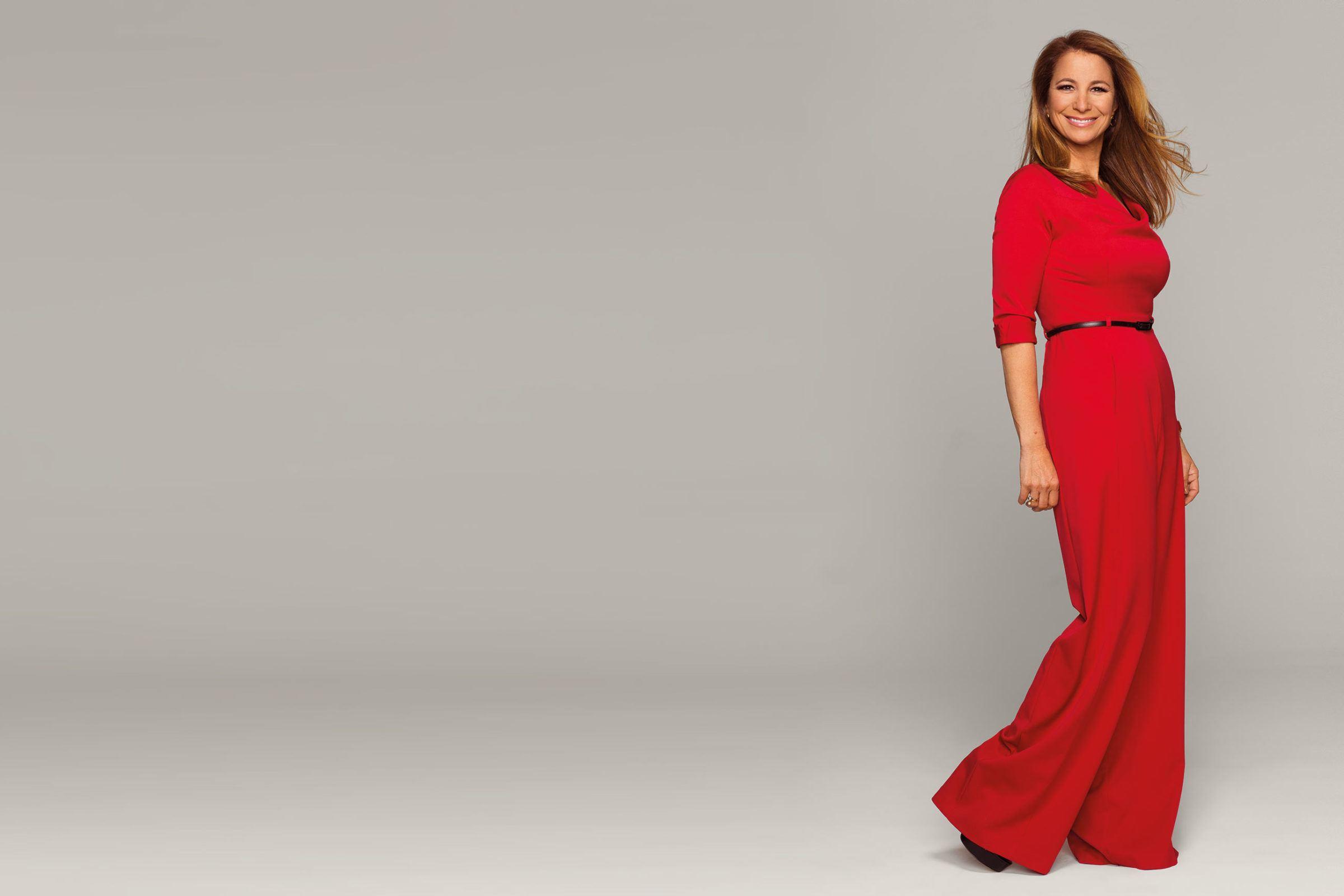 Playing Through
Words: Reade Tilley
Photos: Della Bass
"Jill. Zarin. Golf." I can hear her tapping, Googling herself. "Here we go… Oh! There's me playing golf on YouTube… Hold on a sec, I gotta see this. 'Ass out!' Ha! That's Bobby. 'Ass out!' Oh my God. My favorite. And OK… [hits the ball] That's it. Not bad!"
Article continues below advertisement
Jill Zarin is speaking to me from her new house in Boca Raton, Florida. I'm in California watching the same video she is, a clip from 2011 in which Jill is on a golf course clearly having fun with her late husband, Bobby, and others. It looks cold.
There's autumn color on some of the trees, complementing Jill's stunning red hair, and she's smartly dressed in khaki pants, a sharp white jacket and clean shoes. After a couple of warm-up swings she steps to the ball and hits a solid drive, THWACK!, eliciting cheers and a loud "WOW!" from someone in her group. Arms raised, she smiles, does a quick spin and declares,"I am the queen of golf!"
In some fashion Jill Zarin lives in that moment. Not in that specific moment, but in a split second that contains both going for it and getting it. And if you don't get it, no worries. Just dust yourself off and go for it again until you do. There's not a lot of time for rest if you live like that, and so golf has been good for Jill, especially recently.
"The minute I saw him it was love at first sight; lightning struck," she says, speaking of her husband Bobby, who lost his battle with thyroid cancer this January, just a couple of months before we spoke. "Even though Bobby passed away eight weeks ago, he died a year ago. That's when I went through it. When he was really, really sick, last July, I was in total shock. I was going to have a nervous breakdown. I stopped eating, I didn't know what to do. When he was able to rally back, it hit me that we were never going to go on vacation again, never getting on a plane together again… That's when you really face that it's coming to an end. I had a long grieving process with that."
Article continues below advertisement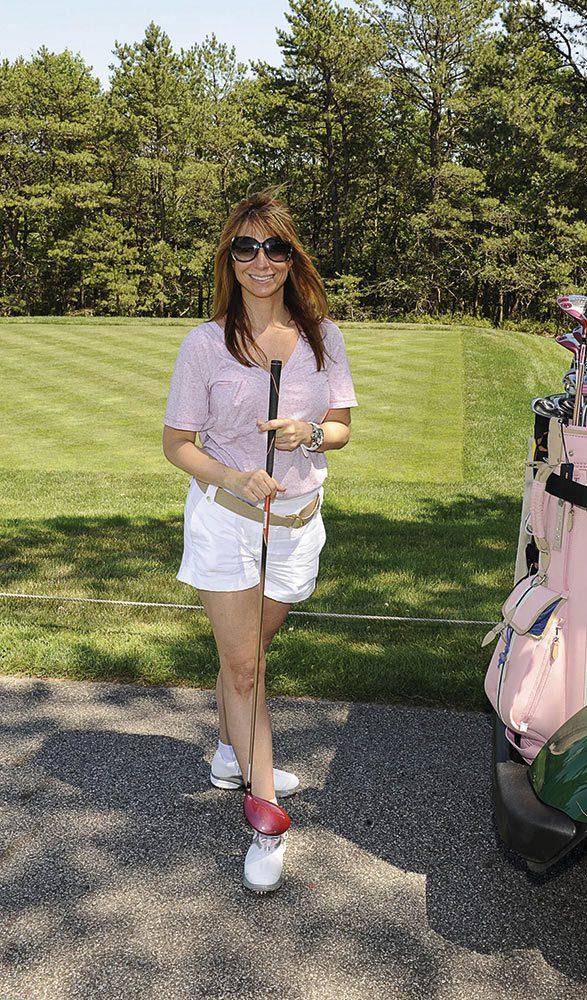 For the moment Zarin has her hands full with life, handling her late husband's estate and managing her own ventures in addition to maintaining her ridiculously full social calendar, part of which finds her on a golf course.
"About nine years ago I got invited to a thing called 'Play for Pink,' for breast cancer, in the Hamptons. I was on [The Real Housewives of New York City] and my friend invited me to come as a friend and as a celebrity; I played in a scramble and I liked it. We lived in the Hamptons and I didn't belong to a golf club but there was a public course in Wainscott (it had the best breakfasts!) and so I would go there and hit balls. I started taking lessons and then, because of my celebrity status on the show, I was getting invited to do these charity golf tournaments with everybody watching—no stress, right? I don't drink, but since I don't drink it's an advantage because at these things everybody else does drink and by the time they get to 18 they can't see straight, and so I had a lot of fun doing these celebrity pro-ams. Anybody who asked, I would go. I was having a blast."
Inevitably a few of these events led to some fun (and to some not so fun) encounters with other celebs and VIPs.
"One, in Vegas, I don't remember the name of it, I went golfing with one of the Backstreet Boys. That was fun. At another, Mark Herzlich from the New York Giants. He had cancer and was raising money. I played with him, very nice guy. One time they put me with a meat guy. All he did was talk about meat. Whatever—he had a meat company! That was kind of boring. The next year I ran into him at the same event and I wasn't paired with him and he was kind of nasty about it: 'Oh I didn't want to be with you again anyway, you were on your phone too much!' Yeah, well I didn't want to hear about his meat business! We got to the hole where there was food service and they were serving his meat and I said I didn't want to try it. Not my kind of food."
Article continues below advertisement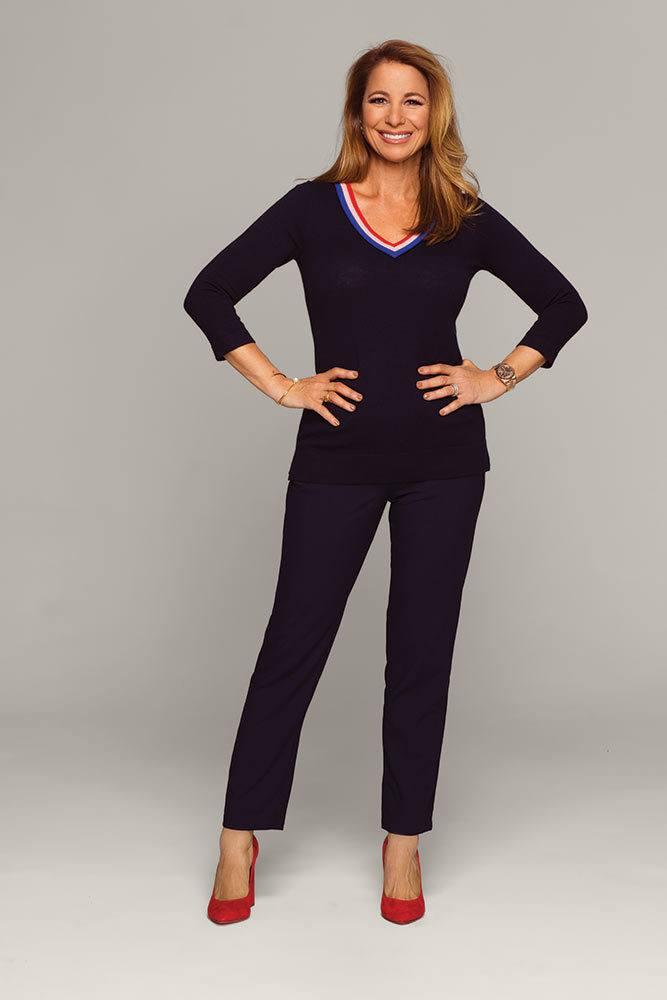 Talking about her game, Jill says she golfs for fun—"I'm not keeping score, I just want to play"—and that seems about right for the life she lives, which is incredibly busy, and not just with the mayhem of being a reality star who still makes regular appearances on television.
Known as one of the original faces of what many consider to be the best "Real Housewives," Jill always seemed to be one of the more "together" members of the New York cast—perhaps not difficult amidst a group that variously channeled demons, lost teeth and did GIF-worthy runway walks.
still, from the show's debut in 2008 until her departure in 2011, Zarin's highlight reel is tame compared to some of the other ladies', and her business drive—frequently on display—is real.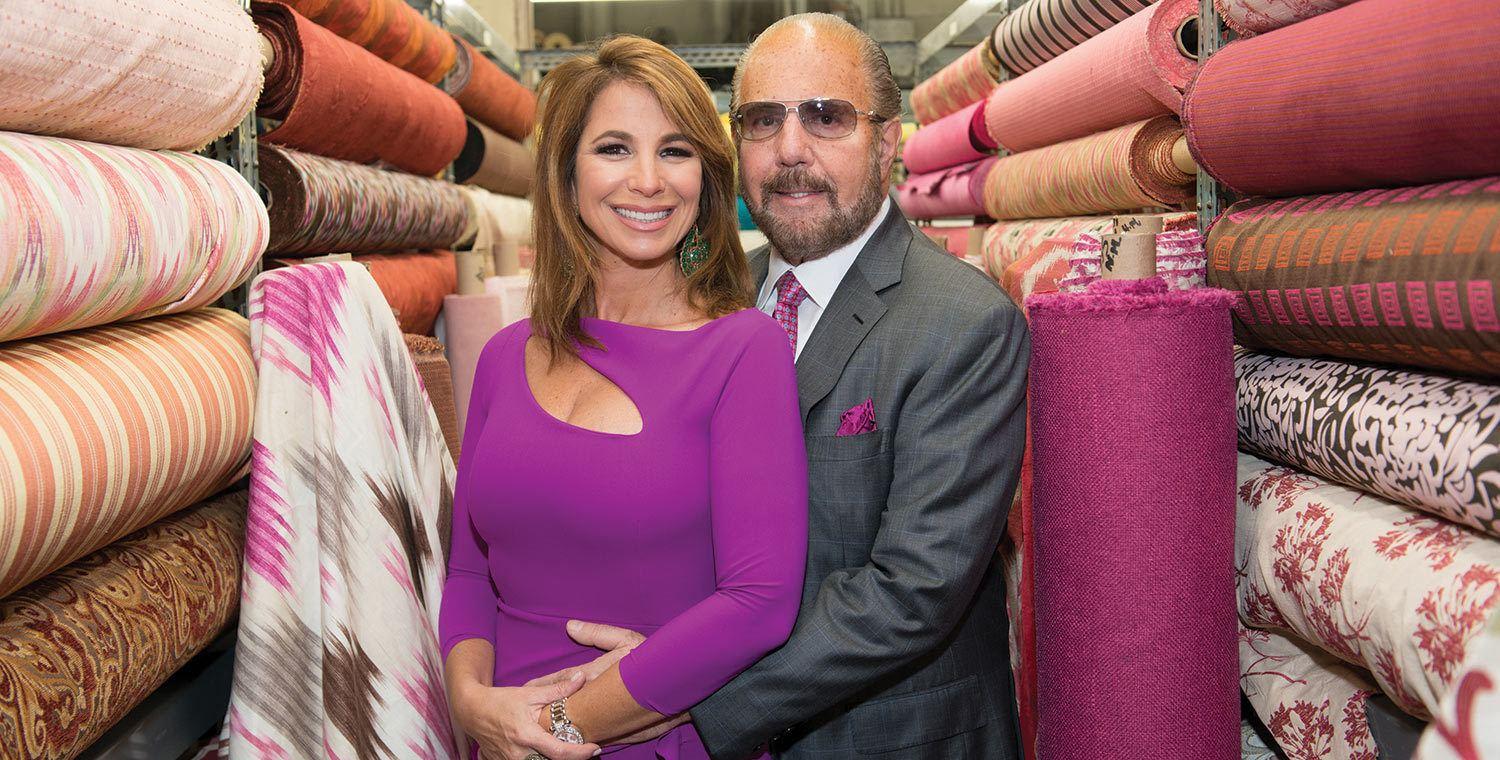 "I was probably one of the first to start branding, one of the first housewives. I wrote a book [Secrets of a Jewish Mother], started my companies… I think all of the girls have different assets. I was presented like the 'mama bear,' and part of that was because I helped cast the original show. I was the connector. When I was brought on the working title was 'Manhattan Moms.' I found out about the name change while we were shooting a promo."
Of all of the aspects of being a Real Housewife, Zarin says one of the most frustrating, for her anyway, was choosing what to wear.
Article continues below advertisement
"I hated that the most, my stress about what I'm going to wear," she says. "We had no budget, zero. You're wearing your own stuff. They'd tell you, 'don't wear the same outfit twice,' so what am I going to wear for the commercial or the reunion or whatever? A stylist would help; they'd bring options to the house, but you'd have to return it or I'd have to package it up, send it back, shoes and jewelry… That took hours. Luann [de Lesseps] was really good at that part of it. And as the girls got more famous showrooms would lend them clothes so it wasn't as bad. But the time we spent: go to Saks, half a day, call the stylist ahead, pull stuff, have to try on 100 outfits and then have lunch and try on more and then shoes… A lot of time it was fun but sometimes it wasn't fun. For me that was the most stressful part.
"People don't realize that, nor should they, but when you're acting you get a wardrobe person. On the show you have to figure it out. I look back and see the most hideous outfits, so many. How about, I can't remember what season, the rust-colored satiny rouged dress I wore on the intro? So every single show you see it. It's the most hideous, I can't even see it now, and I remember Bethenny [Frankel] told me how good I looked. She must have hated me!"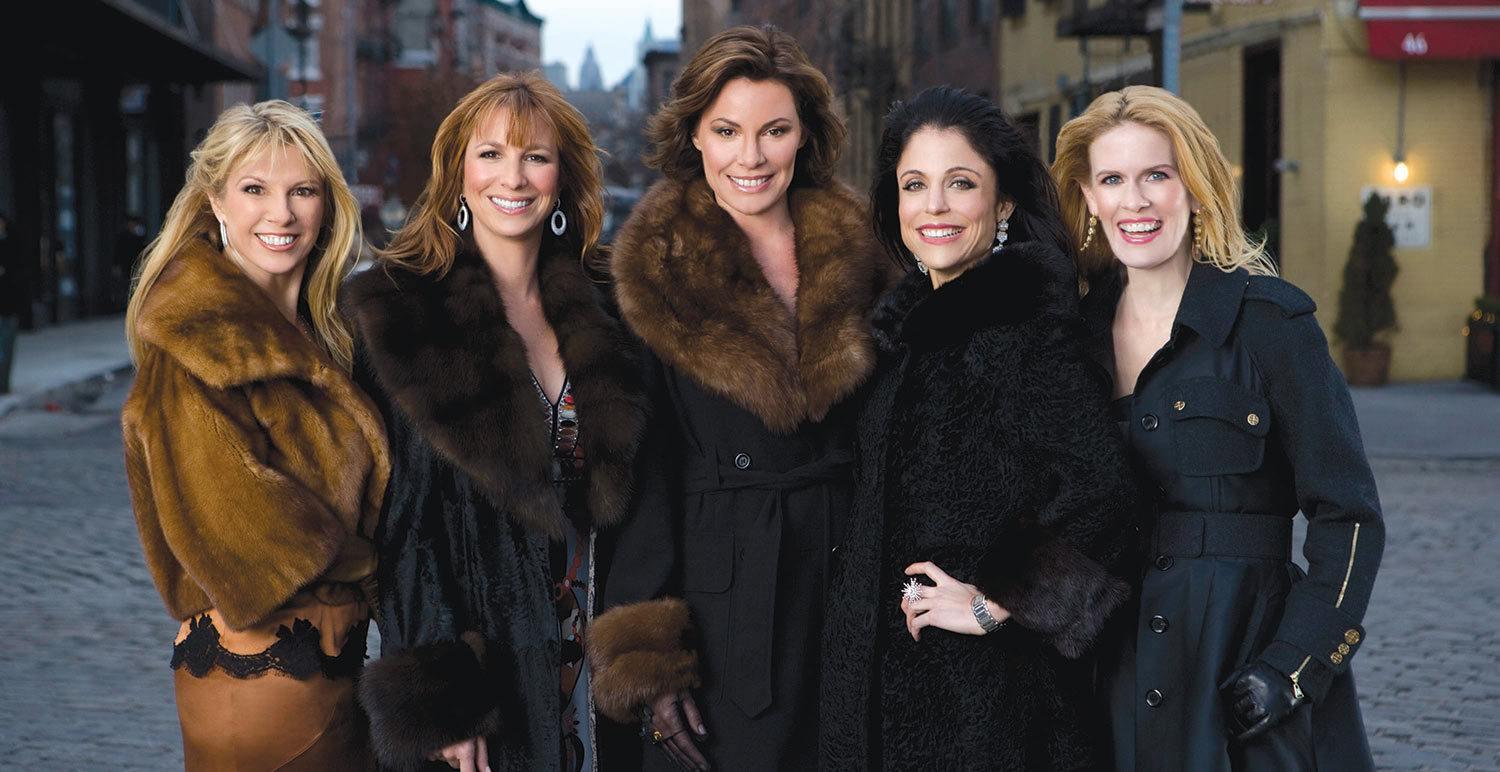 So would Zarin do it again?
"Yes. It was great. One day you're doing your makeup and the next day people are doing it for you. But as people become famous they change. I don't think I changed, I tried to stay the same. I'm still a nice Jewish girl from Long Island. But maybe I started to change a little bit in Seasons 3 and 4. My husband had been diagnosed, and we realized our priorities were a little messed up. I always say you can have it all but not at the same time, it's kind of my motto. And my husband would say life is like a book with different chapters. Some are work, some are children, all different things. So back then Ally [daughter Allyson] was in high school, getting older and more independent. And it wasn't easy; if you're on your phone, your kid's there but you're texting, you're not home. Your body is home, your heart is beating at that address, but your mind is on work. I was most guilty of that: being home but not present. I would say if I could go back and do less cellphone, I would. The irony is that my daughter is not a techie. She's more like a big nerdy reader, likes to go to museums. She was present. I was on the phone much more than she ever was—even now, I'm always working. I've never learned to turn off, which is good and bad. Financially I've done very well in life, but my daughter's generation is more balanced."
Article continues below advertisement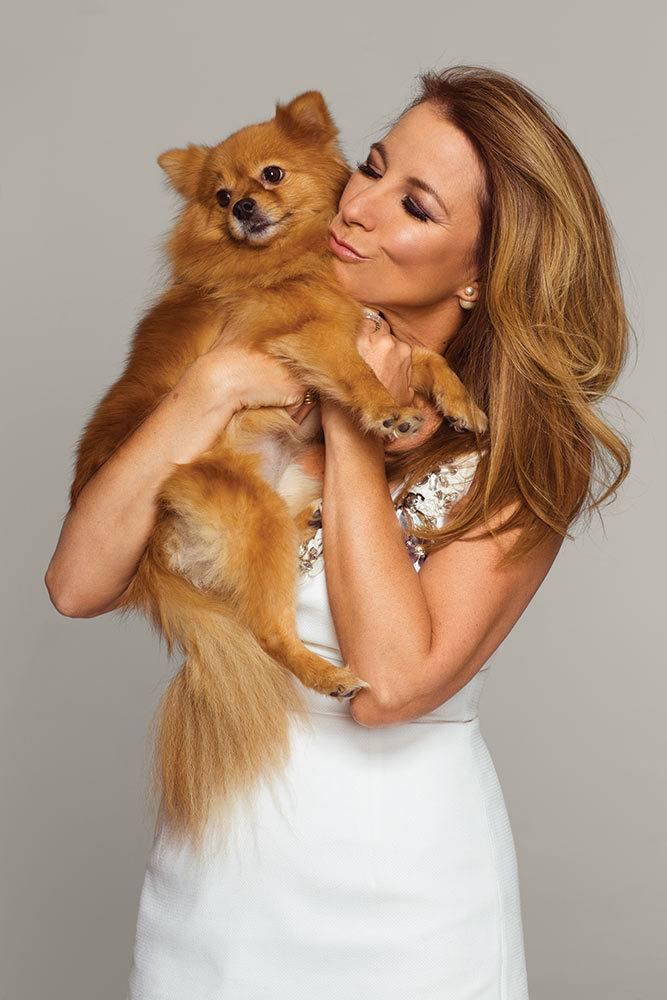 After graduating from Simmons College in Boston, Jill embarked on what's become a more than 25-year career in fashion. She worked as a buyer for Boston-based Filene's—"the regular store, which nobody knows exists, not the basement," she clarifies (mostly for New Yorkers)—for clothiers including Great American Knitting Mills, Jockey and others, and more recently for herself. Long associated with Bobby's lauded business, Zarin Fabrics, she also launched Skweez Couture in 2011, selling shape-wear, leggings and hosiery—and that's just one of her ventures: "I sold it on HSN, QVC in the UK, department stores. It's still around," she says. I started a line for Bed, Bath & Beyond: Jill Zarin Bedding. Did a jewelry line, which lasted a couple of years and was sold at major department stores. Now, I'm into my biggest and my best, it's in my lane: I started a rug company! I mean, I didn't start a rug company; a rug company is licensing my name and I'm designing the rugs—they're gorgeous! And beyond affordable. I have two dogs. Well, I have one dog and I borrow one, 'Chicken' is her name. The rugs are dog-proof. The dogs are peeing all over and it doesn't matter. The rugs are synthetic, water just rolls off. You just wipe it, put a little spray on it and it's like it never happened. Anybody who has pets, these are perfect, and very chic."
Jill's blend of Upper East Side "high style" and frank, real-world perspective was a fixture on RHONY, as was her dog, Ginger.
"Still alive, 15. Love her. And I'm looking after my friend's Pomeranian, Chicken. I love this dog. I have to give Chicken back and I hate that. She sits up like a person and wants me to rub her belly."
Article continues below advertisement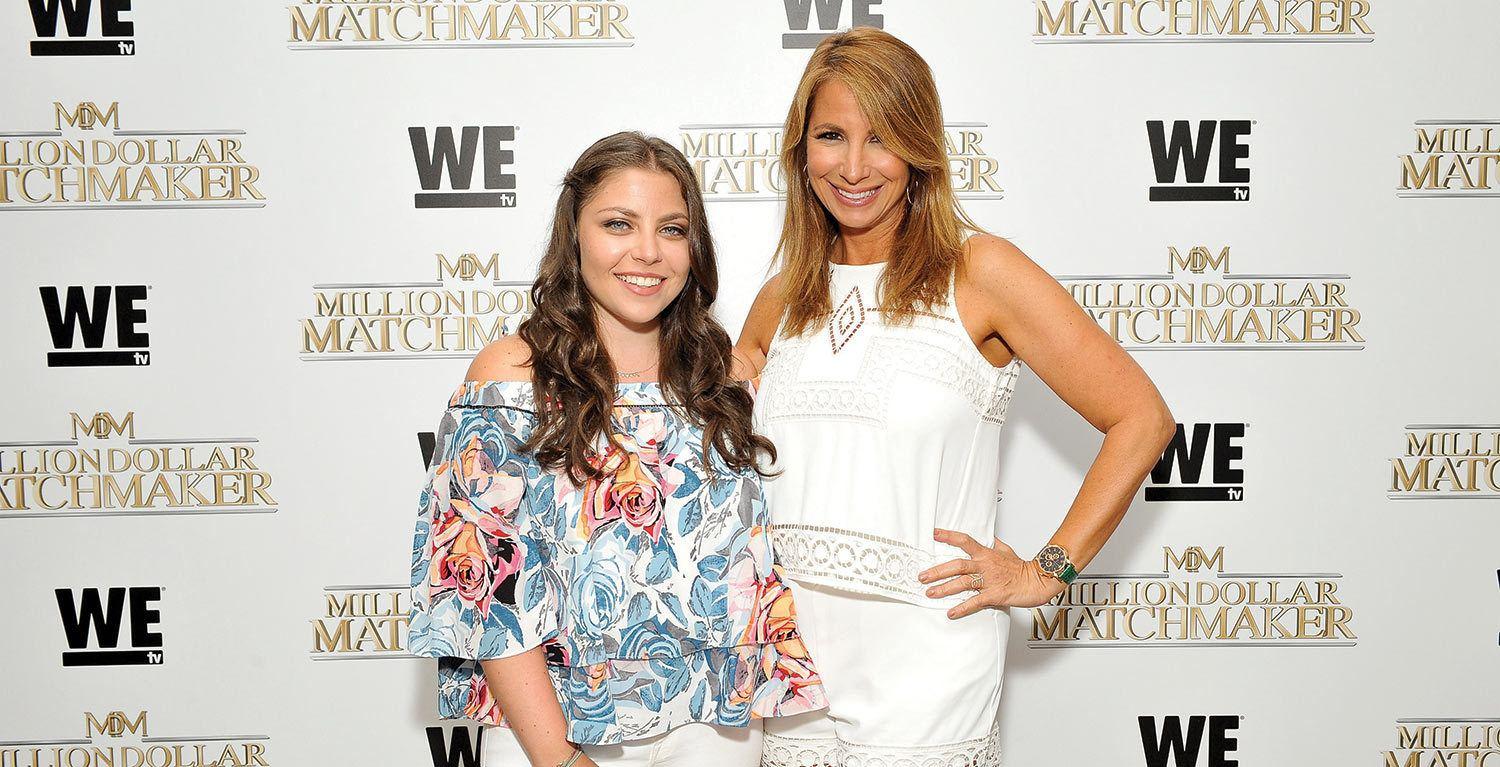 However much fight she showed on Housewives, "I'm a lover, mostly," Jill says. "I don't stay mad very long. I can't stay mad." As a girl growing up in Woodmere, NY, "I was into everything, exactly the same personality as now, curious, asked a million questions. Some might say I'm an interrogator. Others say I'm curious. I'm an interrogator in the most loving way, not a superficial person, I like to go deep. I spend five hours a day on friendship, on the phone or emailing, having dinner, playing tennis or golf. You know 1,000 people showed up at Bobby's funeral, and I don't think it's because we were famous. It's people who knew us, and really that's the most important thing. My parents are still alive, thank God. They live five seconds from me here in Boca. My best friend is my sister, I talk to her like 20 times per day. My other best friend is my daughter. I'm busy working on my businesses. I'm a fateful person: if it's meant to be, it's meant to be. And who knows what my future holds."
And when it comes to her heart?
"I don't think people understand—nor should they—but I talked to [Bobby] about it. He was 18 years older than me and we always knew I'd have a third chapter in my life [Jill was married once before]. Bobby wanted me to move on and to date and to see people. I'm 54 years old. There's nothing scary about love; it's exciting. Now the question is will lightning strike a third time? Hopefully."