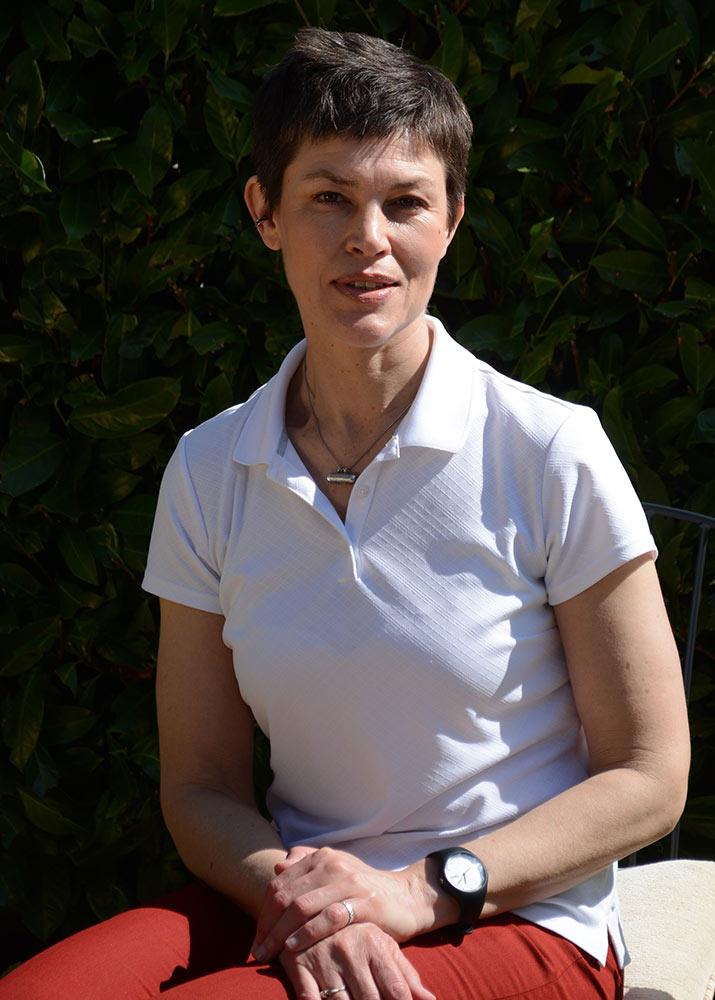 Stand Like A Mountain, Move Like A River
Jayne Storey, Movement and Performance Coach
WGJ: Tell us a little about yourself and your background, specifically how you made the link between the ancient practice of tai chi and golf
It's a long story, but I was quite shy and introverted as a girl and as a young woman. When I discovered tai chi back in 1987 (I was in my early 20s) it really opened the door for me into training and developing my body. Also, with the meditation side of tai chi, it opened the door to me reducing all that internal chatter and calming down an over-wrought nervous-system.
Article continues below advertisement
From the very first lesson, which I remember so well even to this day, I was introduced to a world where power and grace were combined in movements that resembled those of animals or echoed certain aspects of nature, like water for instance.
Around the turn of the millennium I had built up a regular Saturday morning tai chi club and found that many of my students were commenting on how the practice was helping with their sport. For instance, I began working with a masters-level (50+) swimmer and she started winning medal after medal from combining her athletic training with tai chi and meditation. I also worked with a long-distance runner and a snowboarder and time and again they were smashing personal bests and winning trophies. More than any other sport though, it was golf that seemed to benefit the most from tai chi principles, and when I started to investigate further (I knew nothing about the game at that time) I was captivated by something Jack Nicklaus said, which was that "golf is played with the feet."
This immediately struck a chord with me as one of the grandmasters of tai chi (Yang Cheng Fu) had said that tai chi starts in the feet; so straight away I was intrigued by the fact that these complex movements of the golf swing and tai chi, which seemingly suggest the arms and upper body are moving, are actually rooted in the feet.
WGJ: What led to your interest in the mind-body connection and athletic performance (specifically golf)?
It seemed to me that the way golf and sports performance are coached is actually based on a flawed understanding of movement, specifically how complex movement can be performed in a way that is fluid and effortless when an athlete is under pressure.
The basic dichotomy faced by all sports is this: the mind wants to analyze, quantify and understand, but the all the body wants to do is to move.
Article continues below advertisement
It's a real predicament and one I feel can only be resolved with the Eastern approach, which has always sought to bring mind and body together whether in archery, sword-play, calligraphy or flower-arranging. It's the meditative quality that the practitioner brings to their movements that is the most vital thing.
In golf there is a mistaken belief that the more a player knows about technique and swing mechanics the better they will perform, but in fact nothing could be further from the truth. From my research and long experience it's been shown time and again that the quality of stillness determines the quality of motion; if a golfer's mind is quiet in the moments before she takes her shot, it allows a connection to be established between the mind and body so that movement can flow.
WGJ: Talk a little about how the methods you use are both ancient and modern, especially the findings from neuroscience
This is interesting as the findings from neuroscience consistently verify and give credence to the ancient ways. For instance ,there is a tai chi saying that "Stillness is the master of motion," which in neuroscience is revealed in brainwave analysis showing that the athlete with the quietest mind is the one who delivers the most fluid movement.
The meditative state and "the zone" exhibit highly similar brainwave patters so I have always advocated that if a golfer wishes to experience the zone more often, they really need to meditate. I don't mean using an app or the latest fad of "mindfulness," but rather formal and traditional Buddhist meditation practice, which trains the attention to follow the breathing.
Article continues below advertisement
WGJ: How is your work being received?
I've pretty much worked in isolation over the past 20 years, researching and developing my method and proving it over and over with students of all abilities across the globe. It's been a hard slog but essentially a labor of love as I have been determined to help golfers understand and experience more of those perfect shots.
Every golfer I've spoken with about their experience of "the perfect shot" has told me it was effortless; I've heard that same word countless times to describe what happens when you don't think too much or try too hard. If we look at the conditions that are established within the golfer as they set up for the effortless shot you'll find they are relaxed, balanced, breathing naturally, taking their time to feel comfortable over the ball and so forth. So why on earth don't we focus on recreating these things in the stillness before movement, rather than endlessly tinkering around with the external mechanics of the swing?
WGJ: What would you say are the three main benefits that golfers would derive from your book Breathe GOLF?
It's really changing the game for those who make an effort to practice meditation. People are enjoying their games a lot more, winning trophies and tournaments and feeling more confident in their own natural abilities.
Article continues below advertisement
WGJ: From your experience, what things are likely to cause resistance in coaches/players and how do you approach or overcome this to show how effective your methods are?
I've pretty much seen and heard it all over the years and I don't pay much attention any more. Like all paradigm shifts my work has been ridiculed and opposed, and now it's finally being taken as self-evident. I had to laugh when I was on a meditation retreat recently and someone quoted the Japanese proverb "At last, after 30 years, someone understood" – I thought, that's the story of my life!
WGJ: How do you see this training influencing the future of the game?
Shortly after the Solheim Cup, GOLFTV posted some video clips showing the golf swings of the top female players in the tournament. Watching the women swing with a relaxed power, particularly noticing the stability of the lower body in contrast to the fluid motion of the torso and arms, I immediately thought of the tai chi adage, "Stand like a mountain, move like a river." That really showed me that these principles are already there in natural movement but we so often hinder our abilities by over-thinking and poor breathing.
It's truly amazing what can happen when we get out of our own way and allow the innate wisdom of the mind-body connection to simply be. If more athletes could be in the meditative state during play, we'd witness a real sea change in human motion during performance. Watch this space.
Jayne Storey is a pioneer in the genre that seeks to unite Eastern spiritual practice with high-performance in pressure situations. Her unique approach helps golfers strengthen their mind-body connection so they can bring together their mental game and technique to deliver fluid yet precise shots, especially during competition.
Jayne's expertize is based on a lifetime's "deep practice" and teaching of Buddhist Meditation and T'ai Chi. Together with almost two decades of independent research and development, her unique Chi-Performance GOLF methodology is now proven across all levels of the game.
Her book "Breathe GOLF; The Missing Link to a Winning Performance" is a bestseller on Amazon.Find out more about Jayne and Chi-Performance at www.chi-performance.com