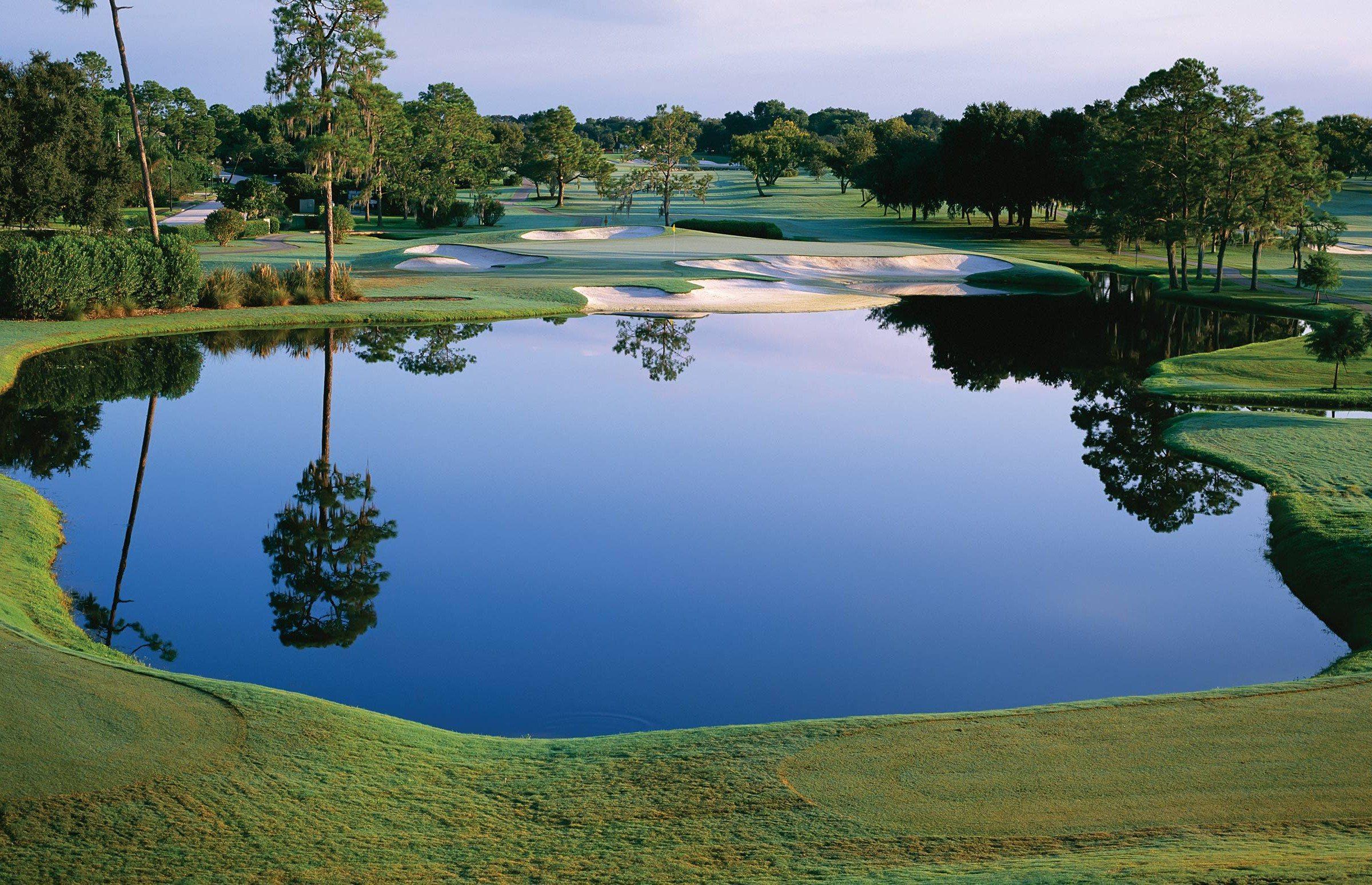 Bay Hill Club & Lodge
At the end of the day, the Oval Office needs vacuuming, the Taj Mahal needs polishing and someone has to mow the lawn at Versailles. So many places that seem like the stuff of dreams are, in fact, quite real. That goes doubly for Arnold Palmer's Bay Hill Club & Lodge in Orlando, Florida, which manifests the personality of its owner by being one of the least-pretentious and most accessible top destinations anywhere.
Even if you don't meet Arnie himself at Bay Hill (and there's a good chance you could because he's often in the clubhouse), the property is the experience of who Palmer is on every level: it's classy, kind and comfortable, and it's no surprise that it's one of the best-loved stops on the PGA TOUR each year when it hosts the Arnold Palmer Invitational.
Article continues below advertisement
Palmer's winter home—recently honored as Golf Resort of the Year, North America, 2016, by the International Association of Golf Tour Operators—also offers a great spa, excellent dining, comfortable rooms and guest homes, tennis, a junior Olympic-sized heated pool, a golf academy and so much more in addition to the iconic golf course.
Walk the lodge hallway with its many Palmer photos, trophies and awards, and you'll feel the historic significance of Arnie's impact on the game and the weight of golf's grand traditions. But meet the man himself or share a drink in the members' lounge at the end of the day and any thoughts of intimidation disappear.
Golf is fun, life is beautiful, the sun's usually shining in Florida and so why not spend some time on course with friends, even if you're meeting them for the first time, even if that course happens to be one of the greatest tracks in golf, and even if there's often a King in residence. And if you're worried about embarrassing yourself by hitting the odd tree or having to yell "fore!" Don't be. Trust us when we tell you that you won't be the only high-handicapper on course—and that you won't be any less welcome.
It's difficult to explain to someone who hasn't visited before, but coming to Bay Hill feels like coming home. All you have to do is book a room.