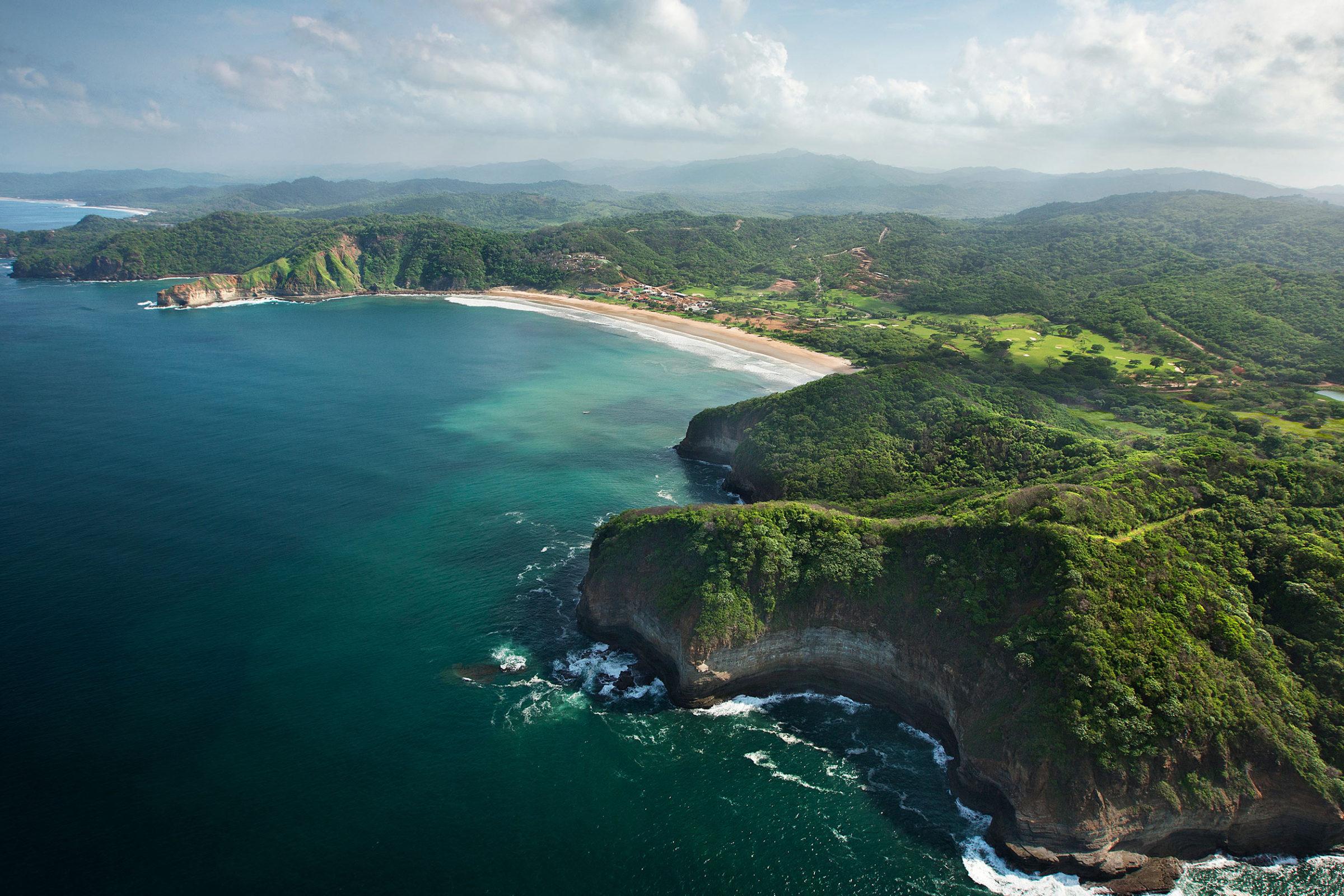 Epic Beach: Makul—Playa, Nicaragua
Mukul—Playa Manzanillo, Nicaragua
Epic beach destinations tend to be heavily developed (think Copacabana and Waikiki) or incredibly remote (e.g., California's Wildcat Beach, accessed via a difficult five-mile hike but with a rewarding 40-foot waterfall pouring onto the sand). Rarely is a top beach able to deliver both luxury and unspoiled intimacy all at once, making the stretch of sand on which Mukul Resort sits a very special place indeed.
Article continues below advertisement

Six private and self-contained luxury spa pavilions set the tone for this enchantingly relaxing resort on Nicaragua's Playa Manzanillo, which also features fantastic surfing, five-star service and amenities and a strong commitment to the environment and to improving the lives of the area's locals. Only 37 accommodations—beautifully appointed villas and bohios (freestanding suites)—house visitors, who also enjoy a near-perfect 18-hole oceanfront golf course built by David McLay Kidd. Add top cuisine and spirits (the resort is owned by the family that owns Flor de Caña rum) and Mukul Resort is a perfect beach golf getaway: the vibe of a remote paradise that's relatively easy to access and positively effortless to enjoy.
Book a trip today: mukulresort.com
Article continues below advertisement

Siestas for Fiestas
Sales of these festive beach blankets directly benefit families in Cancun, Mexico, where the blankets are made. siestasforfiestas.com
Article continues below advertisement

Vessel Bags
Whether you're toting your clubs around town or to a far-off beach course, Vessel's fully customizable products are expertly crafted and thoughtfully designed, ensuring that every bag is filled with purpose. vesselbags.com
Article continues below advertisement

Best Sandals
Biomechanically engineered to alleviate stress, the OOlala from Oofos is available in 13 colors that go great with any shade of chilled out. oofos.com