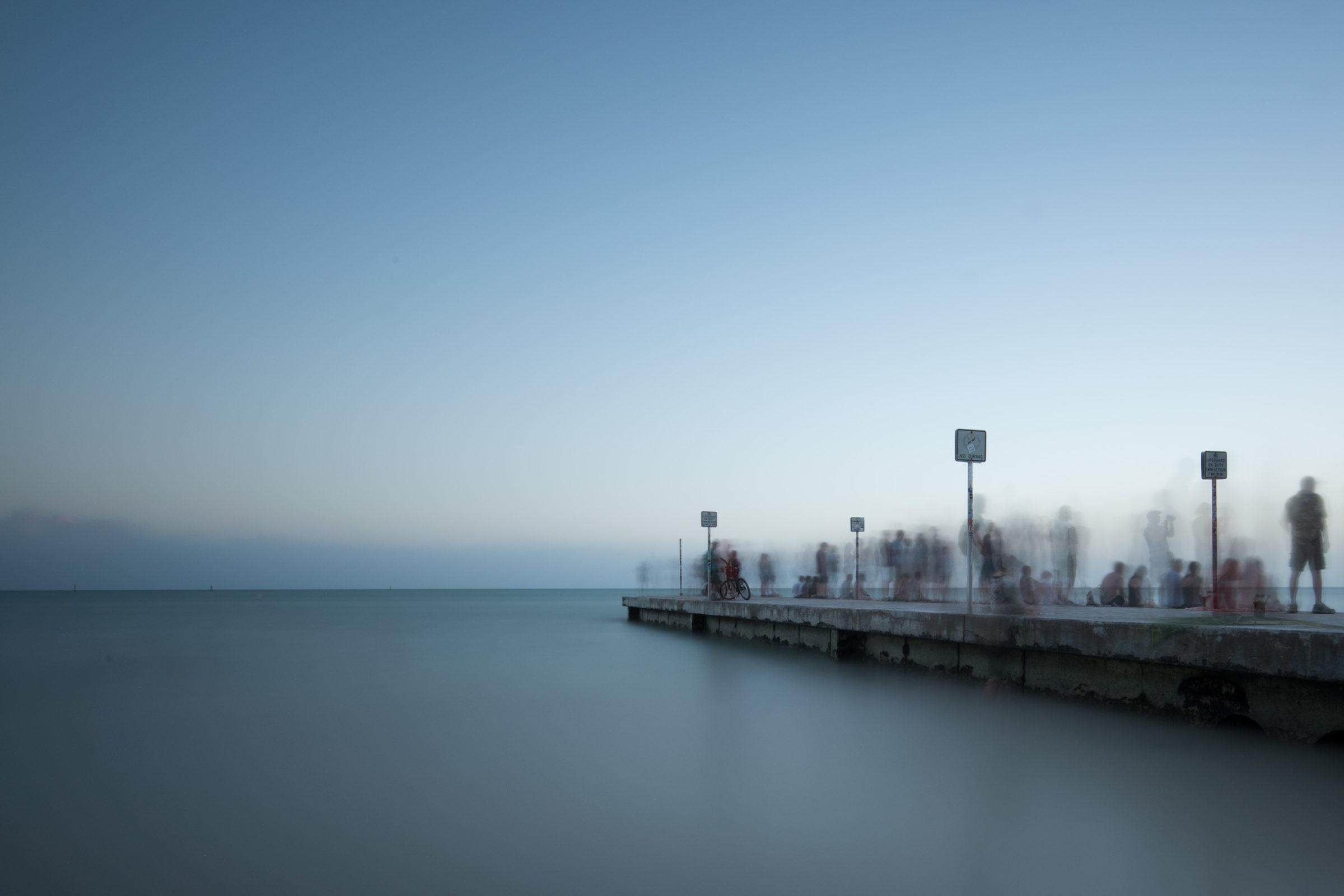 The Beautiful Edge: Key West, Florida
The end of the road. There's something there that calls to me like a siren's song, pulling me to that in-between place where the road ends but something else begins. Something out in the vastness of the sea and sky. Something I'm always trying to touch, leaning and reaching for it, but I don't want to take my feet off the sand. Almost a decade ago I drove to the end of the road in Alaska, to the farthest point north to which you can drive in the United States, and I put my feet in the water at Prudhoe Bay. Then I went back the next year and did it again. Five years ago, for the first time, I drove to the end of the road in Key West and now, for reasons I can't quite decipher, I want to do it again.
Article continues below advertisement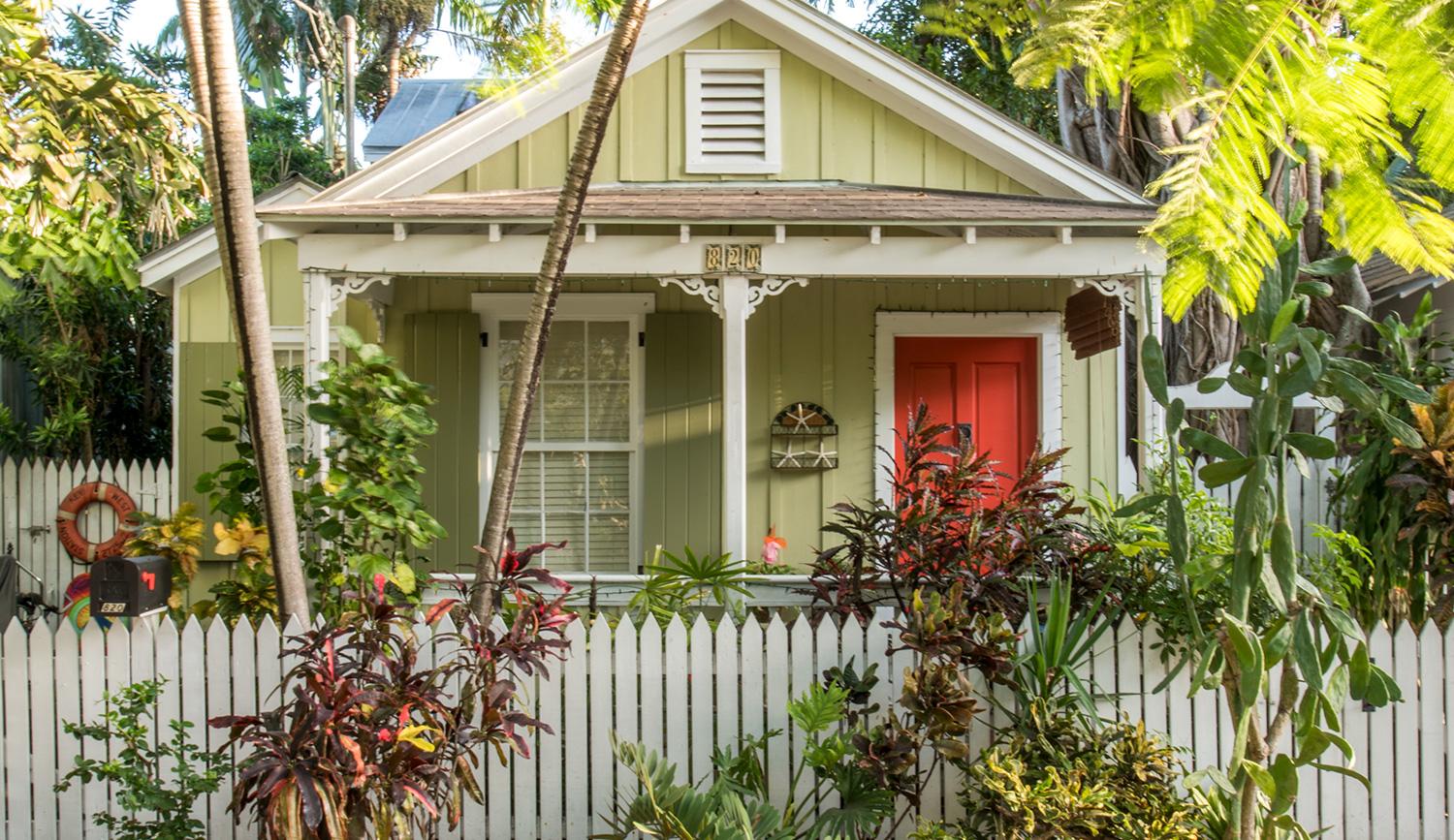 The Iguana
When my husband, my daughter and I checked into Key West's Almond Tree Inn, the man behind the counter mentioned there was an iguana on the property, adding that we probably wouldn't see her. There used to be more on the island, he said, but the city set up cages to capture and to relocate them. The iguanas get a lot of attention from tourists and merrymakers, which can give them heart attacks, so they were shipped to more peaceful pastures (or beaches, as it were). At the hotel, there was a cage set up on a wall with fruit in it specifically to catch this particular iguana. The cage had been there for months.
Article continues below advertisement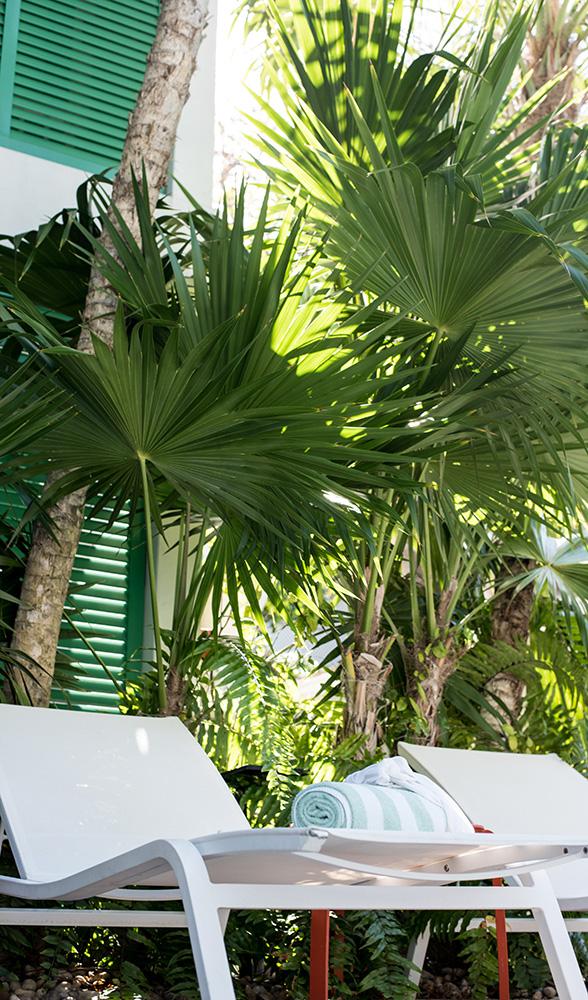 The iguana, he said, was big and at least 20 years old. She knew her way around. She wasn't going in any cage. Similarly, the people who come to Key West and stay don't seem trapped. Key West is an island, but it doesn't feel like one, and not just because it's connected to the mainland via the infamous Overseas Highway, which runs 113 miles from Miami. I don't think "island fever" is an issue here. It feels like a part of something bigger and closer, more connected to the rest of everything than geography would have you believe, and it's because of the people. Hailing from all over the world, most of the transplants I met seemed thrilled to have found a place where they can live life as they please, no matter how conservative or how "freakish" they want to be.
Article continues below advertisement
It's a mix of classic old Florida and the Bahamas with a splash of New Orleans thrown in.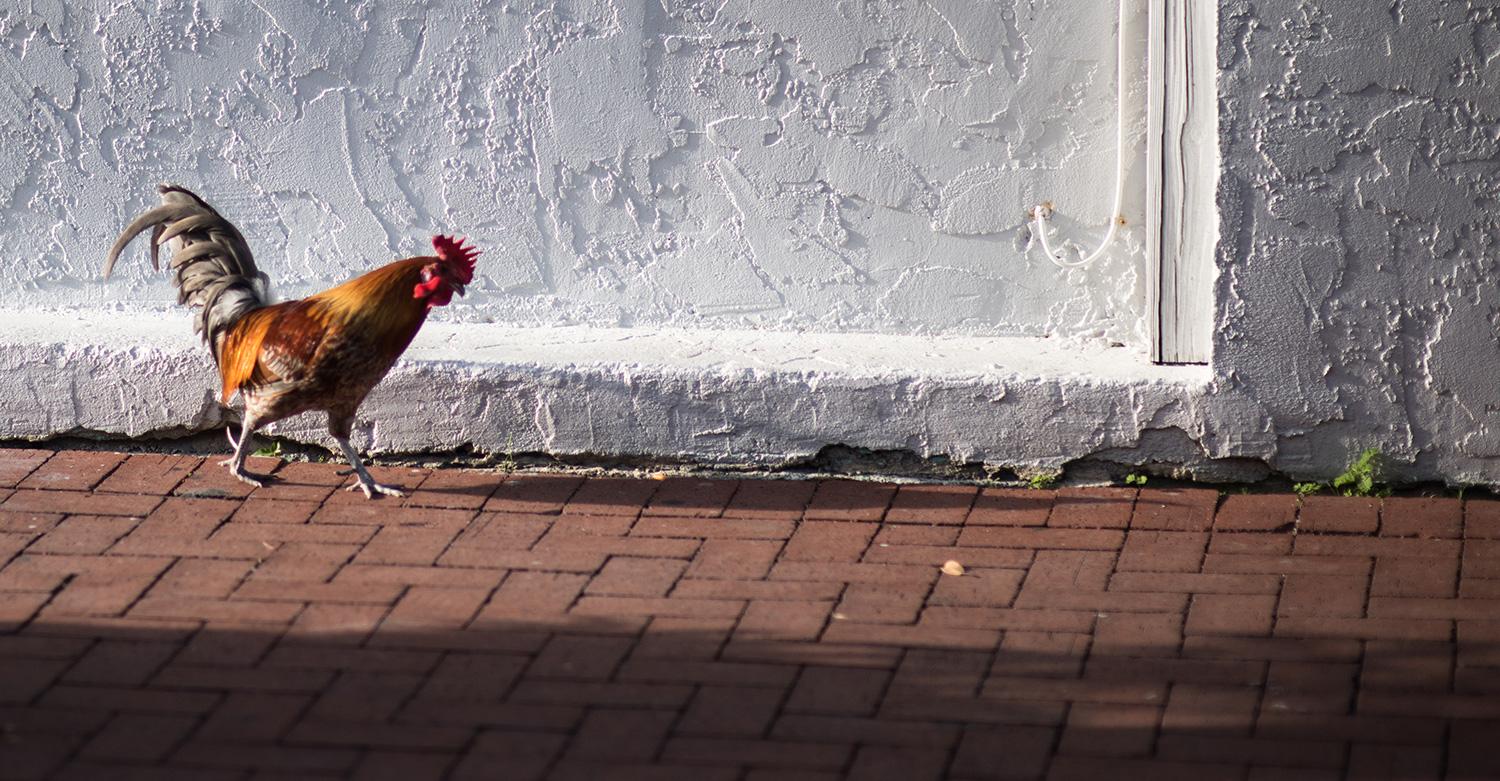 The Town
Key West is the last inhabited island in the string of Florida Keys and it feels like a mix of the Bahamas and old Florida, with a splash of New Orleans thrown in. The little streets are lined with old conch cottages, some long-ago painted in bright tropical colors that have faded to perfectly hued pastels. Spanish moss hangs in the trees and palm trees abound, as do the feral chickens that wander wherever they please.
Even though it's a popular tourist destination and a cruise ship stop, it feels like a place that's neither coming nor going, it just is, and it's perfectly content with that. Maybe if relations with Cuba continue to improve, it will become a hot spot ferry port, but for now, in-between some of its infamous festivals and street-party celebrations, it feels as sleepy and relaxed as it ever was—but with a fresh inf lux of great dining and forward-thinking newcomers. And of course it is hopelessly charming.
Article continues below advertisement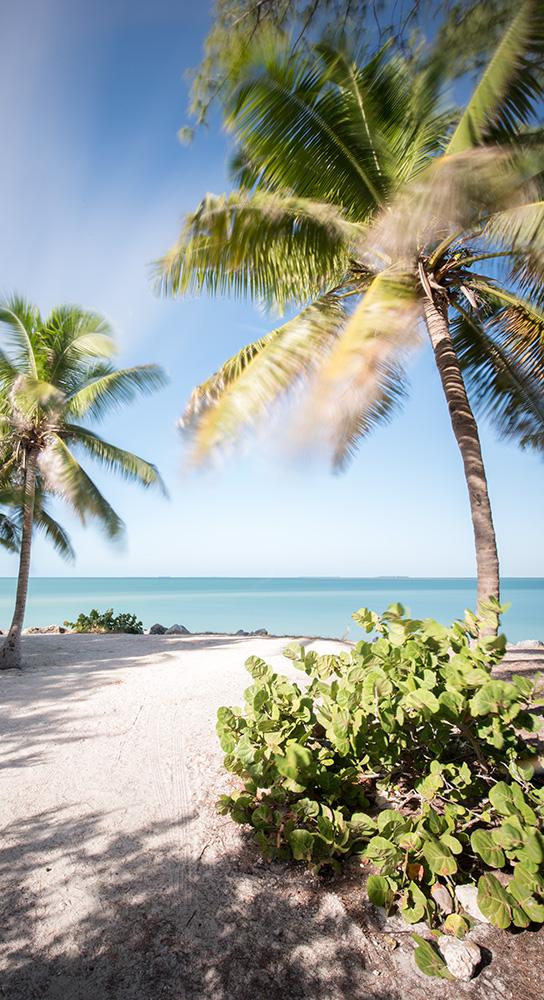 It's not known for its beaches, but that doesn't mean there aren't any. Smathers Beach is big and beautiful, but we found little cover on a hot day. Fort Zachary Taylor State Park is also gorgeous and worth an afternoon. Here, palms line the sand so there's plenty of shade, plus there are showers, beach chairs for rent and a little café. There are also BBQs and picnic tables if you want to bring your own fare. Walking distance from town, South Beach was our favorite despite being small. It's a mix of classic old Florida and the Bahamas with a splash of New Orleans thrown in.
With its sandy shore and gentle waves, it's a great place to sit and watch the horizon or to wade out into the shallow water. Also, there's a restaurant here, and if you want to drink a beer with your feet in the sand, this is the place. For a diversion, the Key West Butterfly and Nature Conservatory is just up the street, quirky and charming and full of the bright-winged creatures, with an astounding gift shop containing every butterfly-related item you could ever imagine. It's worth a walk through.
Article continues below advertisement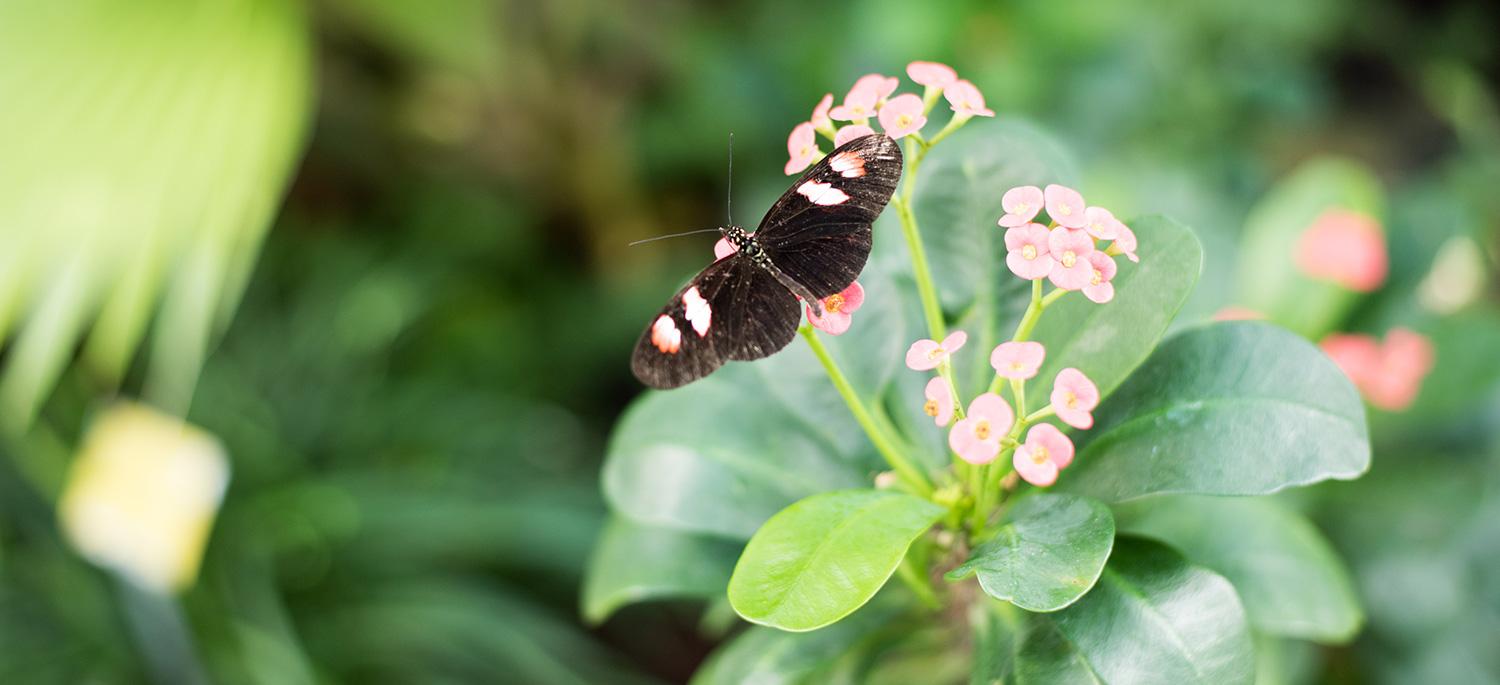 Shipwrecks
At one point in history more than 100 ships a day passed by Key West, and at least one per week wrecked offshore. "Wreckers" watched carefully for ships in distress, and when one ran aground the cry of "Wreck Ashore" would be called throughout the community, with locals scrambling to reach the wrecked vessel first. At the time, courts awarded wreckers from 25% to 50% of the profits from the auction of goods from salvaged wrecks, making Key West one of the richest cities in the country and one of its residents, Asa Tift, particularly wealthy. (Tift also built and lived in the house in which Ernest Hemingway would later reside.) The Key West Shipwreck Treasure Museum (keywestshipwreck.com) uses actors and artifacts from salvaged vessels to offer a nice overview. Admission also includes access to a 65-foot lookout tower, which, for those who wish to tackle the many steps, provides incredible views of the area.
Article continues below advertisement
Her eyes are bright, her smile is contagious and her will is strong.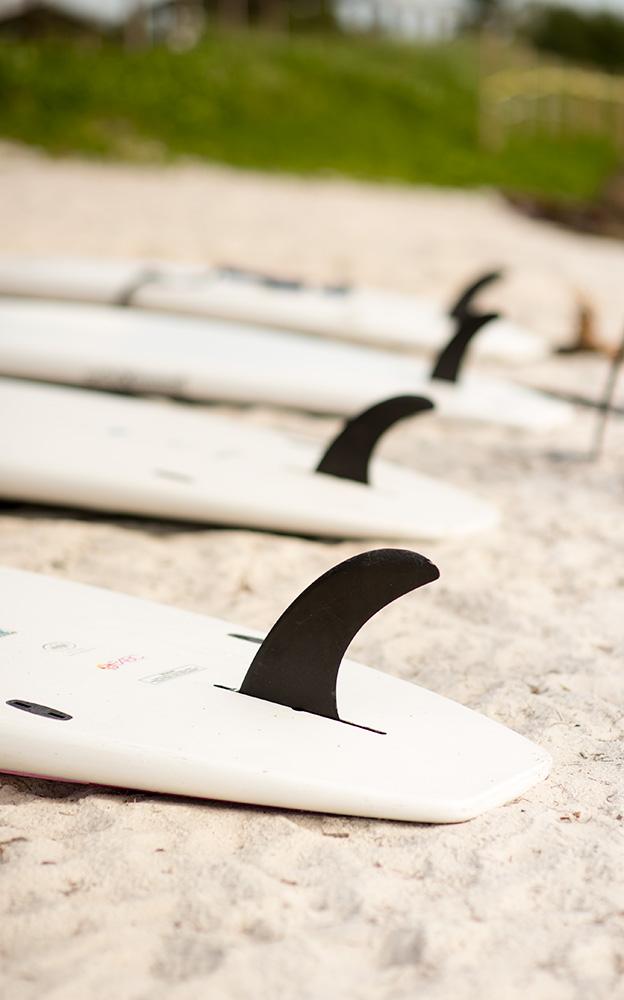 Zen Paddle
I'm not a person who can relax easily, and it's very hard for me to turn off, or at least to turn down, the volume of the chatter in my mind. Sometimes being in a place where the goal is to let go makes it worse because there's this expectation of relaxing, but I can't. On a gorgeous beach, looking out at a clear tropical sea, I'm thinking about everything I need to do when I get back, stressed about whatever, trying to figure out tomorrow's itinerary. Sitting in paradise, trapped in my own mind.
I had never done Stand-Up Paddleboarding ("SUP," in the parlance) before and I definitely had never done yoga while balancing on a f loating board, but I'm up to try anything once and figured it could be a novel experience that, if nothing else, I could laugh about over drinks later.I was freaking out because we were late, and I hate being late. We texted Sera Sullivan, a Vermont native who founded Serenity Eco Guides and who was going to be one of my instructors, and she told us "Don't speed and don't worry."
Article continues below advertisement
When we finally got there, it was a less than perfect day at Curry Hammock State Park; the wind was strong and the water, which had been like glass the day before, was windswept and rough. Not ideal. Sera is unlike anyone I've ever met. She is a singular force with a clear vision of how she wants to use SUP and her Serenity Eco Therapy to help people. Her eyes are bright, her smile is contagious and her will is strong. Forget the wind, we were going out. We started paddling on our knees with the gusts at our backs and made our way past the end of the sandy beach, around the corner and into a little cove at the edge of the mangrove forest. We dropped anchor (who knew paddleboards had anchors?) and began our yoga practice. Sera's associate and other instructor Summer Herd began guiding us through some gentle yoga poses. In downward dog, I could see down through the clear water to focus on the swaying grasses near the bottom. In upward dog, my face was towards the sun and I'd close my eyes and let the warmth sink into my skin. I focused on my breath, in and out. I was there.
Next up was a guided meditation. I would love to be able to say what it was about, but I have absolutely no idea. I listened and let the words move through me and leave, like currents in the water. What I do remember is the feeling of floating and the warm sun and thinking that I needed to remember the moment so I could find my way back to it when I need a little serenity. Moving on, we stood up on our boards and began to paddle deeper into the mangrove forest. All I could see was the water—and the trees that look like they're floating on it. Although we were close to civilization, this was a place free from any sign of human life. Inside the forest the water was calm, and moving on a paddleboard means it was also incredibly quiet. Skimming along on top of the water felt almost like flying and floating at the same time. I watched the occasional Cassiopea jellyfish float along next to me and saw the egrets glide in the wind above.
Article continues below advertisement
I didn't really have any concept of time or distance, but we paddled for a while in the wide channel and then turned into one of the smaller channels that make their ways through the dense forest. I sat on the board and set my paddle down next to me. Rather than paddling, we slowly pulled our way through by grabbing mangrove branches. It was one of the most peaceful places I've ever been—literally and mentally. This smaller channel eventually opened up into a wider one and all of a sudden I could see to the ocean again. Fighting against the wind we headed back to my husband and daughter, who were waiting on the shore. I talked with Sera and Summer about how much I'd loved the trip. I was tired and content and finally, fully present.
Hemingway
The writer famously made Key West his home for more than ten years, drinking at local bars, fishing almost daily and enjoying his six-toed cats, many of which still roam the grounds of his house at 907 Whitehead Street. Among the many gems to see there, his writing studio—arranged essentially as he left it—is a treat for any fan.
Article continues below advertisement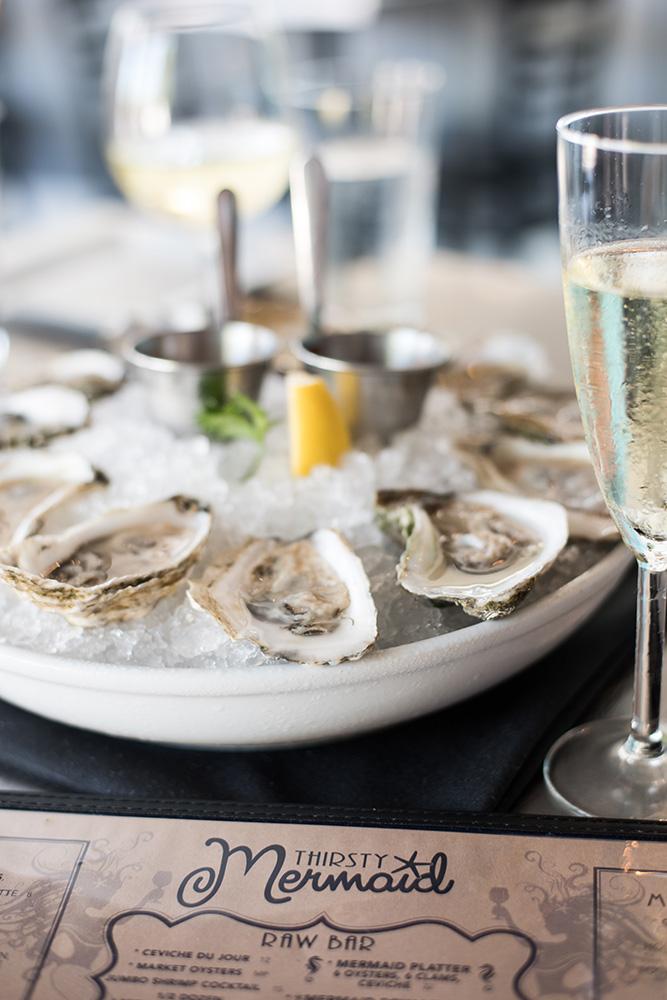 Eat
Having lived in New York City and Los Angeles—and as a global traveler—I didn't expect the high quality of food that I found in Key West. One of my favorite places was Thirsty Mermaid, an oyster and seafood restaurant that serves great wine and beer in a clean contemporary setting on Fleming Ave. It's a beautiful example of what out-of-state transplants and local talent are doing for the city, and for themselves. The wine list is great, the decor is minimalist perfection and the oysters are exquisite. The clam chowder with Maine lobster took the whole meal to another level—although ordering a hot soup on a hot, humid day made little sense to us. Our daughter insisted, and in true three-year-old style, when it got to the table she was no longer interested. So I took a bite. Holy mackerel! I had to stop myself from devouring the entire thing because my husband wanted to try it. Bliss in a bowl.
But then everything we ate was superb: Bahamian Conch, Yellowfin Tuna Carpaccio, Ceviche, Mac and Cheese Croquettes with truff le aioli… We went back two days later and did it all over again.
Article continues below advertisement
Pulling up a stool at the kitchen counter, we watched Chef Martha Hubbard casually preparing a meal for that evening's culinary event.
Cook
Like so many people, I love cooking, great food and great wine—and I'm always open to learning more about any and all of those. Isle Cook celebrated its grand opening in 2015 and I can't imagine Key West without it. Owners Eden and Bill Brown left high-powered jobs in the Northeast and followed their passion for food and wine, opening this shop that doubles as a cooking and wine school for locals and visitors alike. I wanted every single thing for sale in Isle Cook, from KitchenAid mixers to specialty French cast iron pots to washable beeswax-coated fabric made by a couple of women in Vermont as an alternative to plastic wrap.
Article continues below advertisement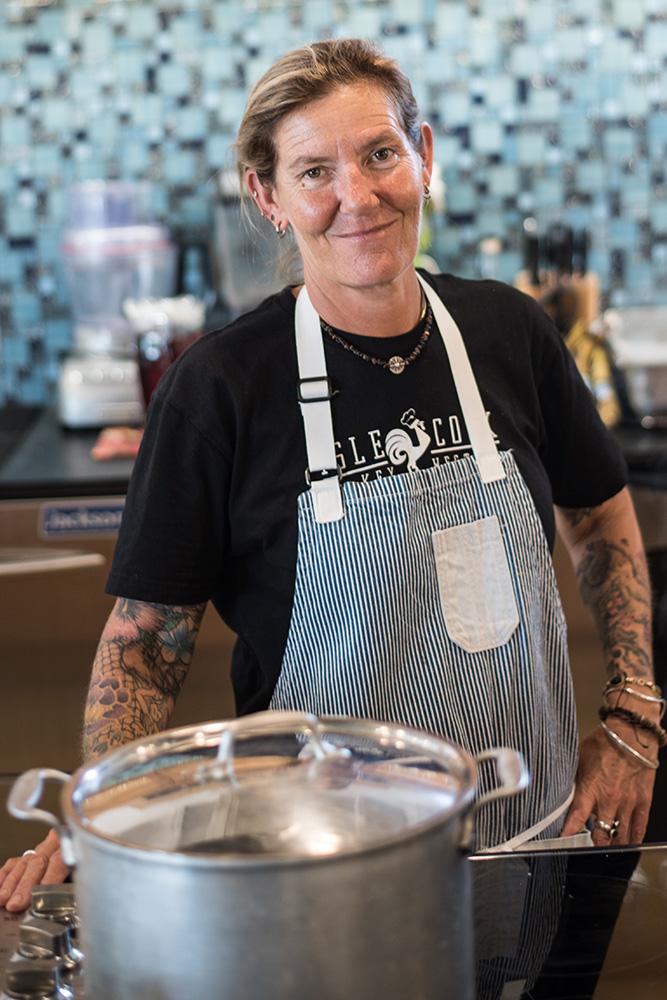 It also has a professional kitchen and an incredible wine selection. Pulling up a stool at the kitchen counter, we watched Chef Martha Hubbard casually preparing a meal for that evening's culinary event. Isle Cook offers cooking classes, wine tastings, paired wine dinners, jewelry shows with wine tastings (wish we were there for that one) and the list goes on. If they are the culinary hub of Key West then Chef Hubbard is the center of the action. A veteran of top kitchens across the country, she explained to us that making the transition from behind a wall to in front of the diners was a bit daunting at first, but her approachable and authoritative demeanor, plus her fearless ease in the kitchen, makes that hard to believe.
Article continues below advertisement
Golf
Relatively narrow islands, the Florida Keys don't present many golfing opportunities, but there are a few. Key West Golf Club features a Rees Jones design that spills through 200 acres of tropical landscape and features the "Mangrove Hole," a 143-yard par-3 that plays over a dense field of the ubiquitous local foliage. Another track is available up the road on Marathon at Florida Keys Country Club, which also has tennis, and there's a fun par-3 nearby at Key Colony Beach. Finally, Boondocks Grill, Draft House & Miniature Golf on Ramrod Key offers everything in its name. You have to eat, might as well grab your putter and have a beer while you do!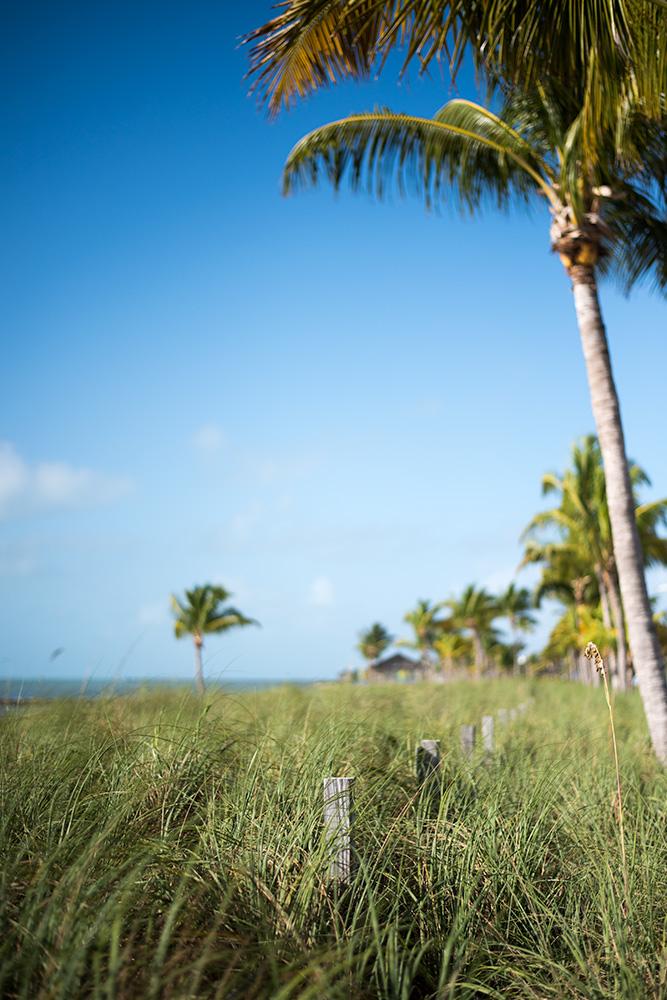 Not Caged
Over just a few days in Key West, we saw bikers and drag queens, Japanese tourists and over-dressed couples, people who looked like they'd just arrived and people who looked like they'd lived on a beach forever. We sampled cheap fried food and not-so-cheap culinary beauty, drank cold beer and refined cocktails, spent time just ambling around the older parts of town and spent plenty of time by the hotel pool. On our last day, as we were packing up our rented Jeep to head to the airport, I decided to walk around the Almond Tree Inn one more time.
A rustle on the trunk of a large palm just to the left of the pond had me looking closely, and then I saw her: the iguana. Right there, maybe six feet above the ground, stealthily tucked into a tangle of tropical vines, the iguana was sitting perfectly still, lazily watching me. The cage was on the wall a few feet away, filled with fresh fruit that had just been laid out that morning. She couldn't care less.