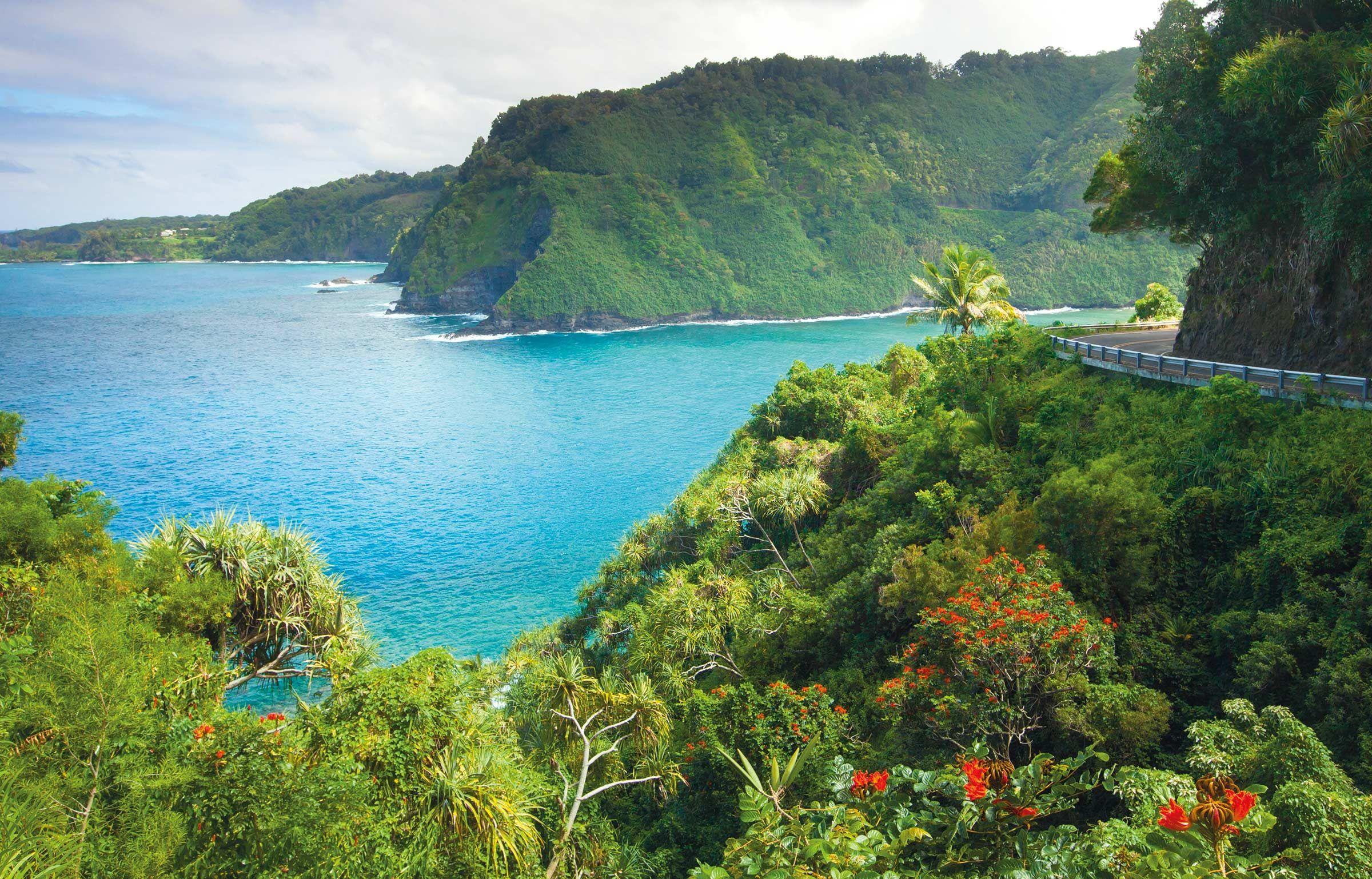 Maui: The Valley Isle
There are 620 curves along the 64 miles of the Hana Highway, 59 bridges (46 which of which are single-lane), no gas stations and I don't know how many waterfalls. It takes just over two hours to get from Kahului to Hana, and not two seconds to lose your heart along the way. My first trip to Maui happened before I was even born. My mom was almost seven months pregnant with me when she and my dad decided to visit the island. She ate pineapples, coconuts, guavas and papaya grown in Maui's rich volcanic soil. She buried her growing belly in the soft sand at Napili Bay and spent hours floating in the warm waters there, soaking in the minerals from the sea. After I was born we returned—now as a family—and Maui was where I tasted my first passion fruit. It's where, as a gangly pre-teen, I took my first surfing lesson, proudly wearing a bright neon pink one-piece and trying almost successfully to get my fawn-like too-long-for-my-body legs under me. Years later, Maui is where my new husband and I spent some of the best days of our honeymoon, lazily drifting around Hana, moving from one hammock to another, and talking about the 620 curves we'd just driven. In so many ways Maui is a part of my life, and so I hope it doesn't sound overly dramatic when I write that, in so many ways, going there has always felt like going home.
Article continues below advertisement
Today I have so many more reasons to love Maui, which has one of the best and most women-friendly golf destinations on the planet in Wailea. With that, the island's numerous amazing resorts, restaurants, attractions and personalities, Maui is an easy answer when friends ask where, out of all the numerous places I've visited for magazines and for fun, I might recommend that they travel. Whether they're going alone, with a significant other or with a large family, the answer is always the same. Similarly, I'd encourage you to visit and to discover why Maui, like no other place, is a magic island. From so many reasons, here are just a few:
Wailea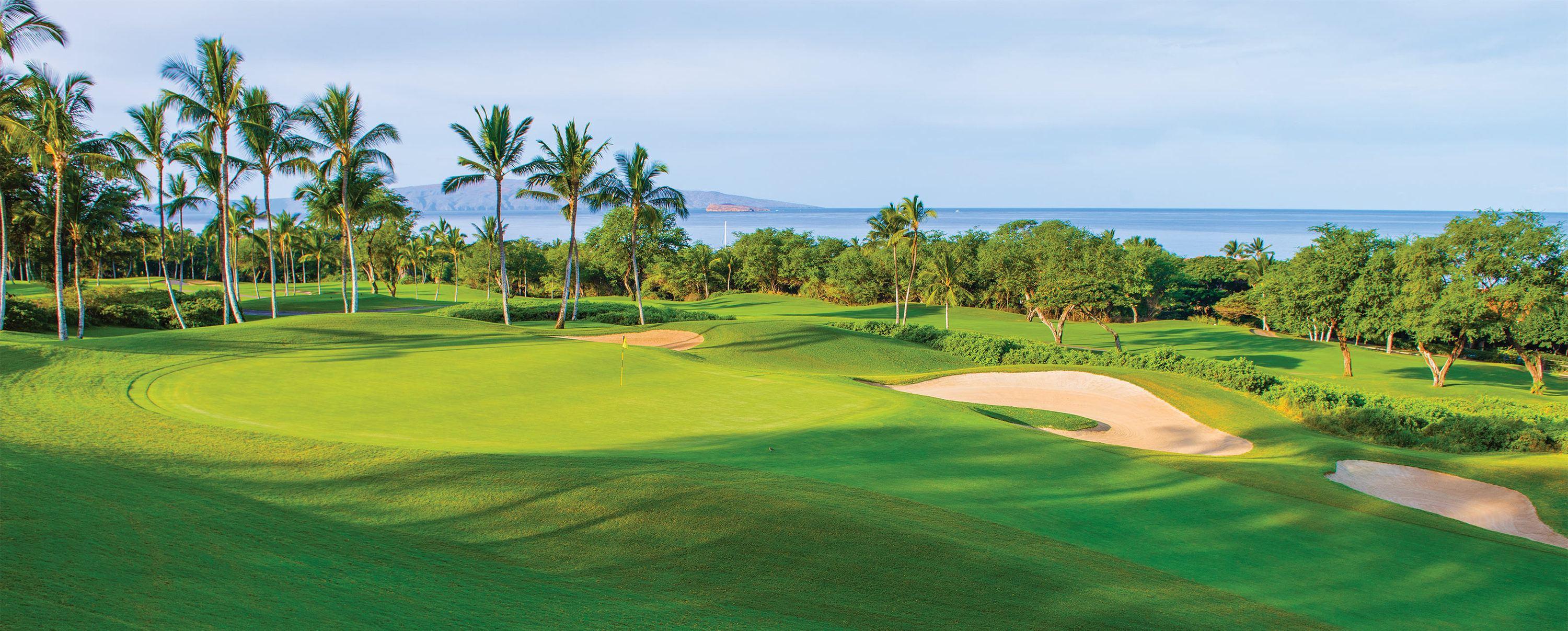 Wailea Golf Club
nowhere, and I mean nowhere, is women-friendly golf delivered in such quantity and high quality as at Wailea Golf Club. The Club, which features three much-lauded gems in its Emerald, Blue and Gold Courses, is one of the highest-rated golf destinations in the Hawaiian Islands, and that's saying something. More than 150 awards, 54 holes of golf, the incredible Wailea Golf Academy, and all kinds of seasonal specials mean that you can build a custom golf experience here like none other. We especially like the club's attention to women, reflected in the Emerald Course regularly being awarded as one of the best women-friendly courses anywhere, in the fact that Wailea's pro shops have a large selection of women's gear (not just one sad rack in the corner) and in the club and shoe rental options—of an equally high standard for women and men. In fact, the rental clubs on offer are premium, meaning that, if you prefer to travel light, you could stay here and have a top-shelf golf experience with minimal baggage.
The Academy here features two women teaching professionals: Renee Lee, PGA, and Cathy Torchiana, LPGA. Aloha Section PGA Hall of Famer Brenda Rego serves as head professional of the Wailea Blue Course, while key executive roles like Director of Sales & Marketing, Merchandise Buyer, and the company's President, all are held by women.
Article continues below advertisement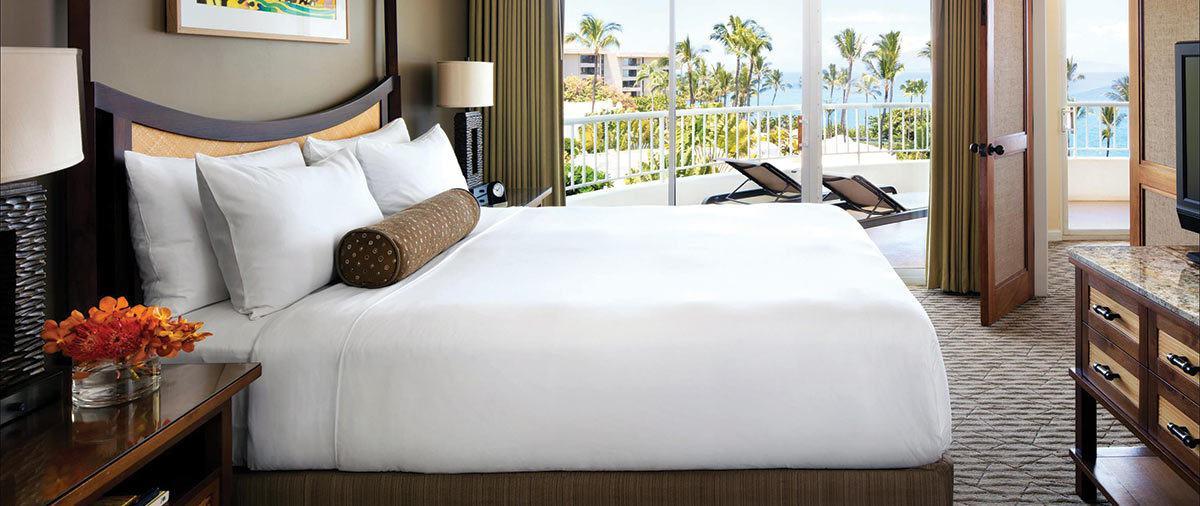 We like the colorful kids tees on every fairway of the Gold and Emerald Courses (with accompanying junior scorecards), which provide opportunities for your youngest friends to enjoy the round as well. That, along with dedicated family-friendly golf specials and the fact that the club hosts the annual Michelle Wie Hawaii State Junior Golf Association Tournament of Champions (the Hawaii native won the 15-18 age group when she was 12), make this a fantastic place to reinforce a burgeoning love of golf.
Off course there's a 12-acre driving range with a two-tiered practice green and practice bunker, completing one of the nicest facilities of its kind in Hawaii (loaner clubs are free for use with the purchase of a bucket of range balls).
Stay/eat:
Wailea Resort has a number of options, but we suggest going straight to the Fairmont Kea Lani, which we love for its luxury all-suites-and-villas accommodations, the locally inspired treatments at its beautiful Willow Stream Spa, its three pools (two family pools are connected by a 140-foot water slide) and other top amenities (fairmont.com/kea-lani-maui). We also enjoy that it offers a Hawaiian Cultural Program and plenty of options for kids. Dining, too, is sorted here, with the excellent Kō restaurant under the stars, along with three other restaurants and four lounges.
Really, if you wanted a completely hassle-free golf vacation, you could land on Maui, take a car to the Fairmont, spend days golfing at Wailea and enjoying its beaches and restaurants, never leave, and return home completely fulfilled. But, of course, Maui has a lot more to offer…
Article continues below advertisement
West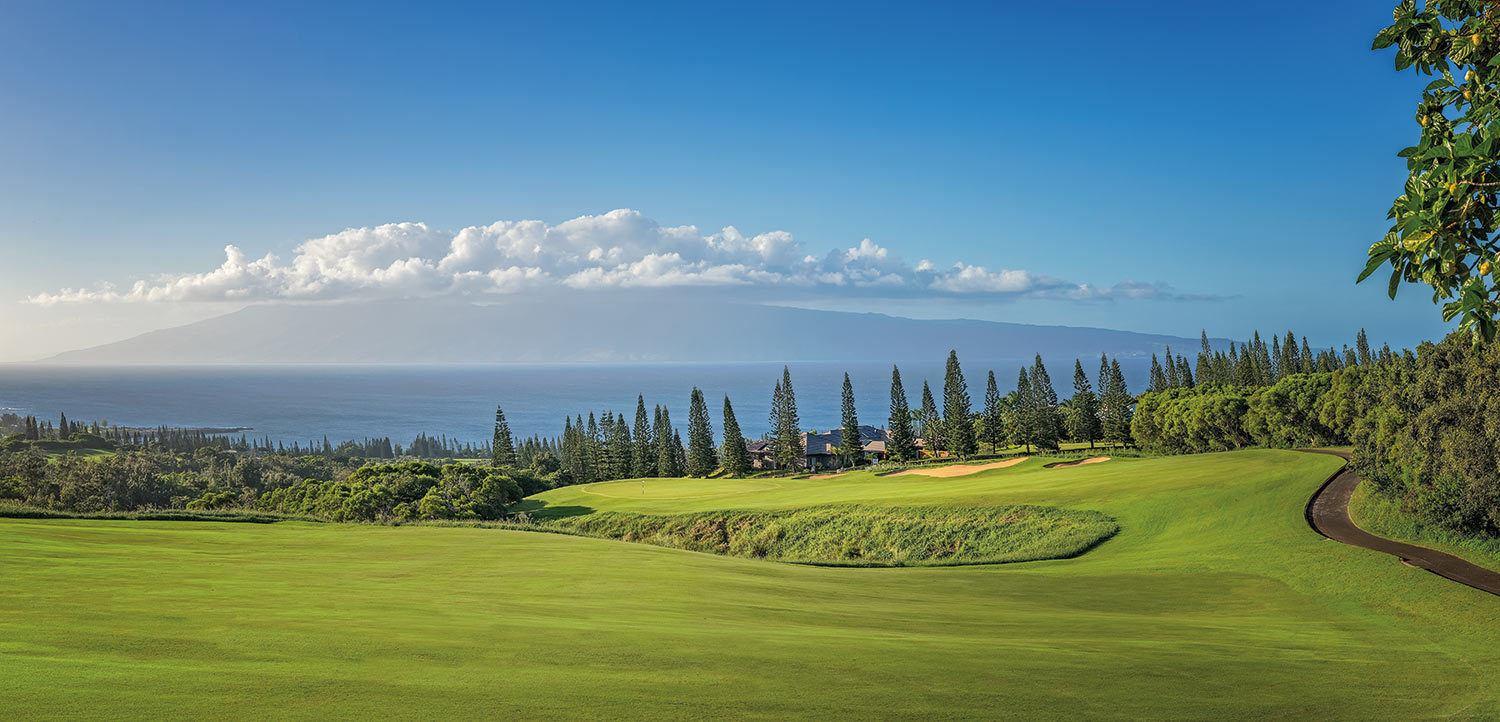 From Wailea to Lahaina is roughly 45 minutes by car, but you'll want to stop and enjoy a few spots along the way. One worthwhile pause is found at the Maui Ocean Center, located at the town of Maalaea, just 20 minutes north of Wailea (mauioceancenter.com). Walk beneath the surface of the water and see Hawaii's ocean life up close, or feel it in interactive touch tanks. There's a turtle lagoon, a tide pool and plenty for ocean lovers of all ages. From there it's a short hop to Lahaina. The Hyatt Regency at the beautiful Ka'anapali Beach is a good option (see "Family Friendly," in this issue) and puts you within walking distance of Ka'anapali Courses, 36 holes of beautiful golf in one of the area's prime spots for fun (kaanapaligolfcourses.com). The Royal Ka'anapali Course is a Robert Trent Jones, Sr., design while the Ka'anapali Kai Course hosted the ladies of Golf Channel's Big Break Kaanapali. Both are fantastic courses that make a fine addition to any Maui golf vacation, but there's plenty more to come nearby as well.
Another 10 minutes or so north you'll find the excellent Kapalua Golf & Tennis Club—a stunning golf venue (golfatkapalua.com). Featuring two courses, the Plantation and the Bay Course, the property hosts the PGA TOUR's Tournament of Champions and it has hosted more than 20 professional tournaments—so bring your "A" game (and a camera). Both courses have made numerous appearances in various "Top" lists, with the Plantation Course earning Golfweek's No.1 Best Golf Courses in Hawaii for more than 10 years straight. While the golf is tournament-calibre to be sure, the atmosphere is relaxed and lovely, evidenced by promotions like the "Nine & Wine" Bay Course special on Sundays in September and October, which pairs nine holes of golf with a "pupu" (small bites) buffet and wine. Plenty of junior golf and views for miles round out this epic golf destination, which is as friendly to tennis players (if you like balls that come at you).
Article continues below advertisement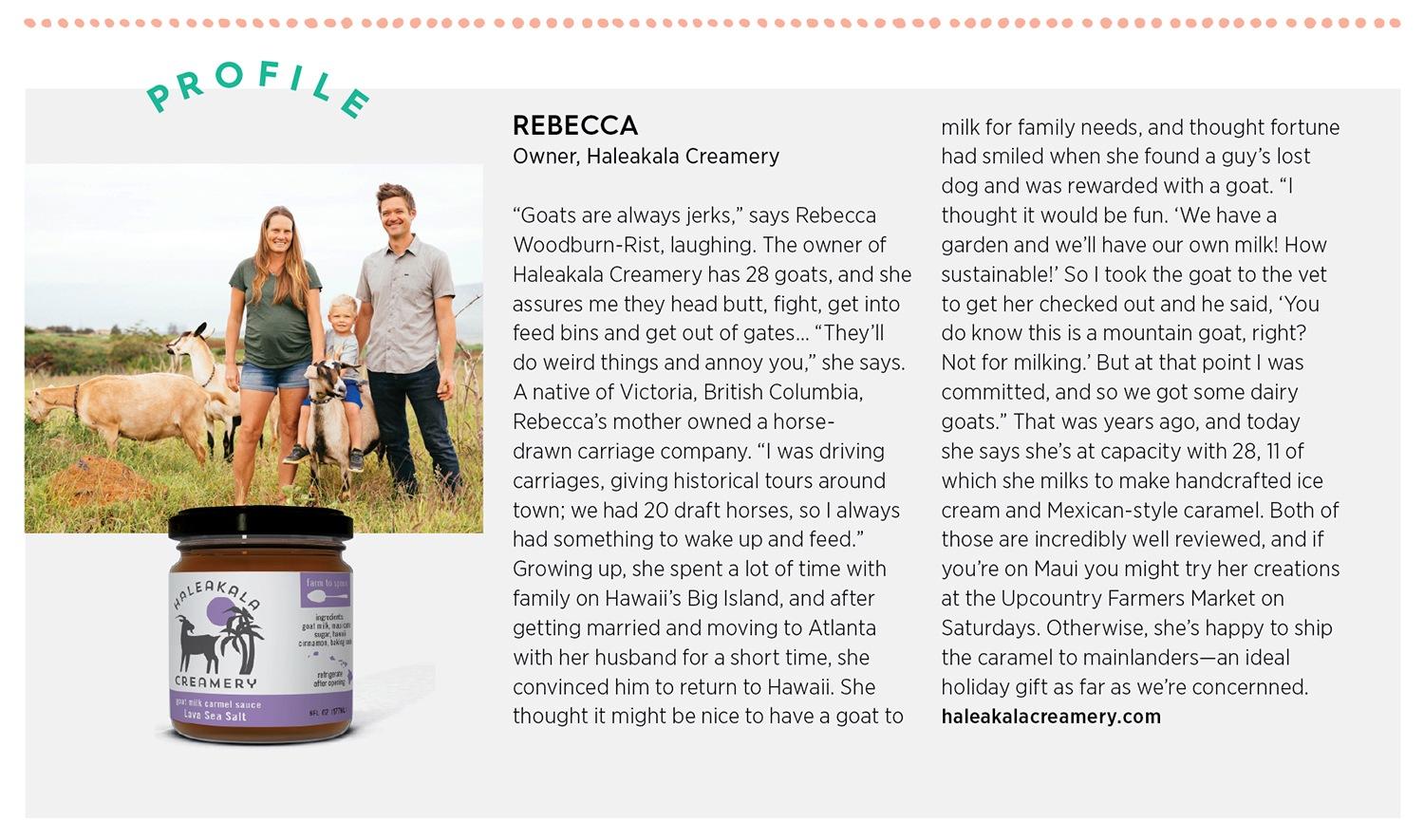 Stay/eat:
If you're going to play Kapalua (and you should), the best resort option by far is the Montage Kapalua Bay (montagehotels.com/kapaluabay). Consisting of residences that start with luxurious one-bedrooms and gravitate to sublime four-bedroom penthouses with a premier ocean view, the spacious accommodations all feature thoughtful amenities like plush Turkish cotton robes and top-end bath products. Anyone who's visited Hawaii before—especially with children—will appreciate the full kitchens (for mornings specifically, we far prefer picking up yoghurts, fresh fruits and specific nibbles that my daughter loves prior to arrival and then enjoying them in our robes without having to fix up and go down to the resort dining) while the generous space and top service will make the Montage a great base of operations for exploring the rest of the island. A spa featuring cutting-edge treatments for post-round aches, an on-site salon and ample options for fitness junkies and beach bums alike make this property a top option. Add in great dining at the resort's Cane & Canoe restaurant or private dining options at a 1940 cliff house and you've got a stay to remember, and with great golf.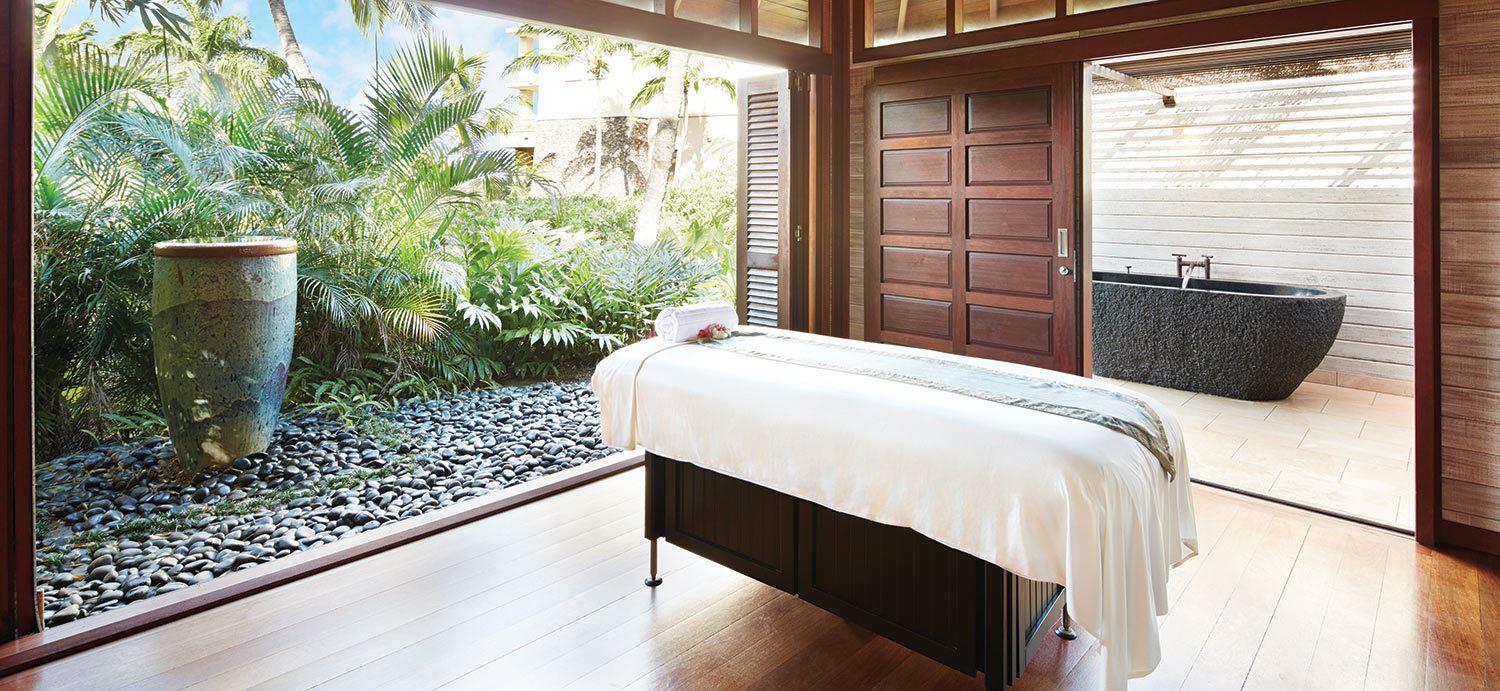 Note: Be sure to check out Lahaina's famous banyan tree while you're in the area. Planted in 1873, it's the largest in the United States.
Heading east out of Kapalua towards Maui's northernmost point, you'll come to one of the island's most popular natural attractions: the Nakalele Blowhole.
Like other blowholes in Hawaii, this one is a hole in the lava shelf that occasionally sees a large amount of sea water rush through it, resulting in a geyser-like explosion of water straight up. Wave comes in, water explodes 100' upwards sometimes, and anyone nearby gets soaked. It's a lot of fun, but over the years a few people have forgotten to pack their common sense and, sadly, were swept out to sea. There are no guard rails, the sea is usually rough here and the lava is as sharp as it ever is, so please temper any curiosities you might have that involve getting too close. Continuing southeast from there, the town of Kahakuloa is just 15 minutes away.
Article continues below advertisement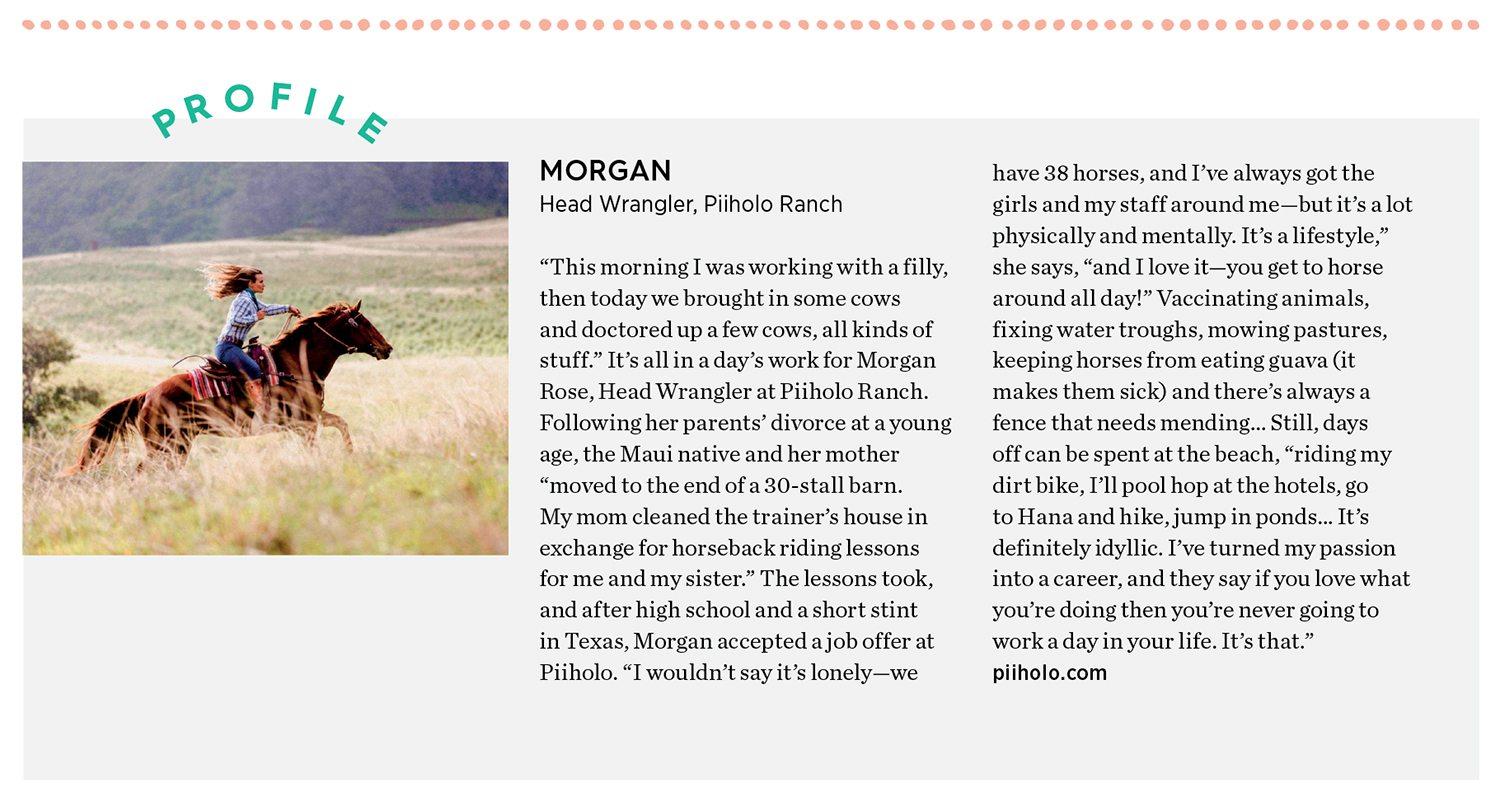 The dramatic headland where a Maui chief used to dive into the sea can be seen here, as can a 128-year-old wooden church. Otherwise, it's a great place to grab some food, try some Maui coffee or enjoy a shave ice. From there, you can continue to wind your way down the coast, where you'll come to Waiehu Golf Course, a municipal course that shares beachfront with Waiehu Beach Park. Gorgeous white sand sits below holes 6–8, the sea is always in view, and you cannot beat the rates if you're looking for a casual game. Kahului is another 10 minutes south, and then you can head inland toward Maui's Upcountry.
Upcountry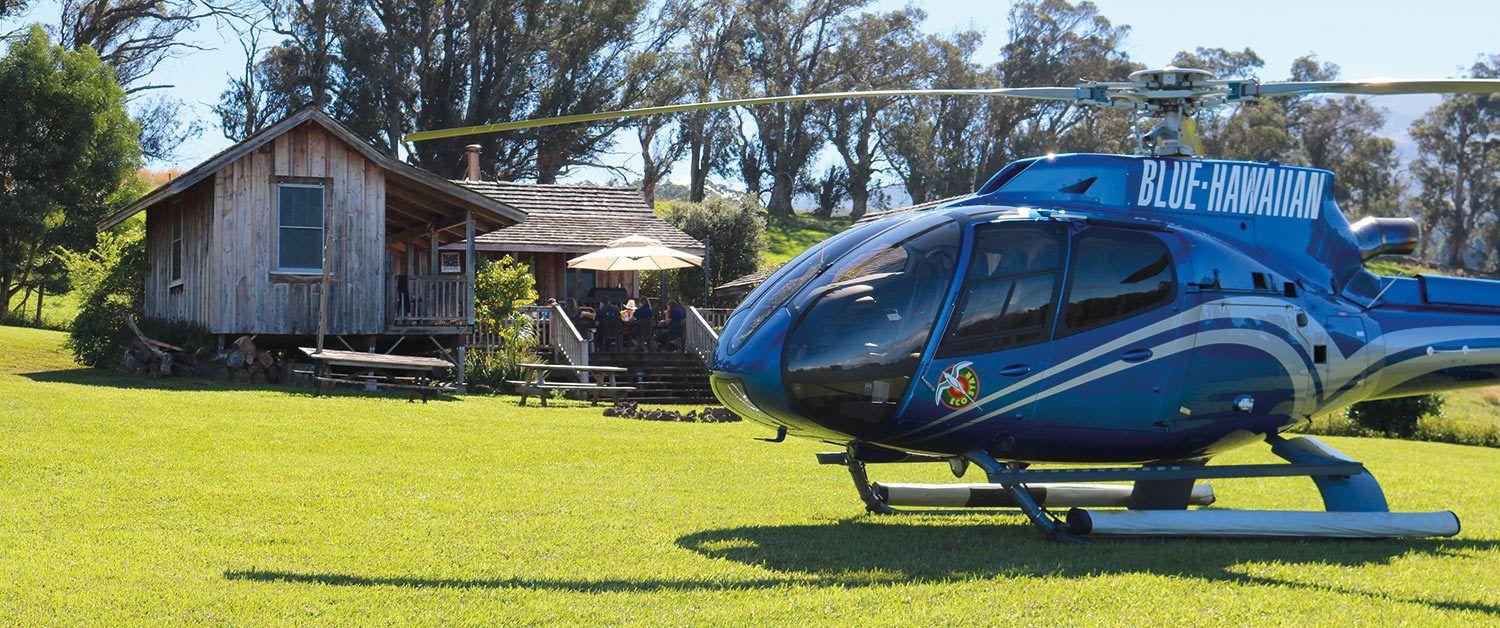 The "Upcountry" is so called because, well, it's "up." The communities on the side of Haleakala (the volcano that forms more than 75% of Maui) have their own style, their own weather, and their own way of life. The town of Pukalani is a good place to start, especially if it's Saturday because you can catch the Upcountry Farmers Market. Here, you'll find the best organic produce, coconuts, fresh caught fish, lilikoi butter, Maui-grown coffee, Macademia nuts and even beautifully crafted goats' milk ice cream and caramel (see sidebar: "Rebecca").
Article continues below advertisement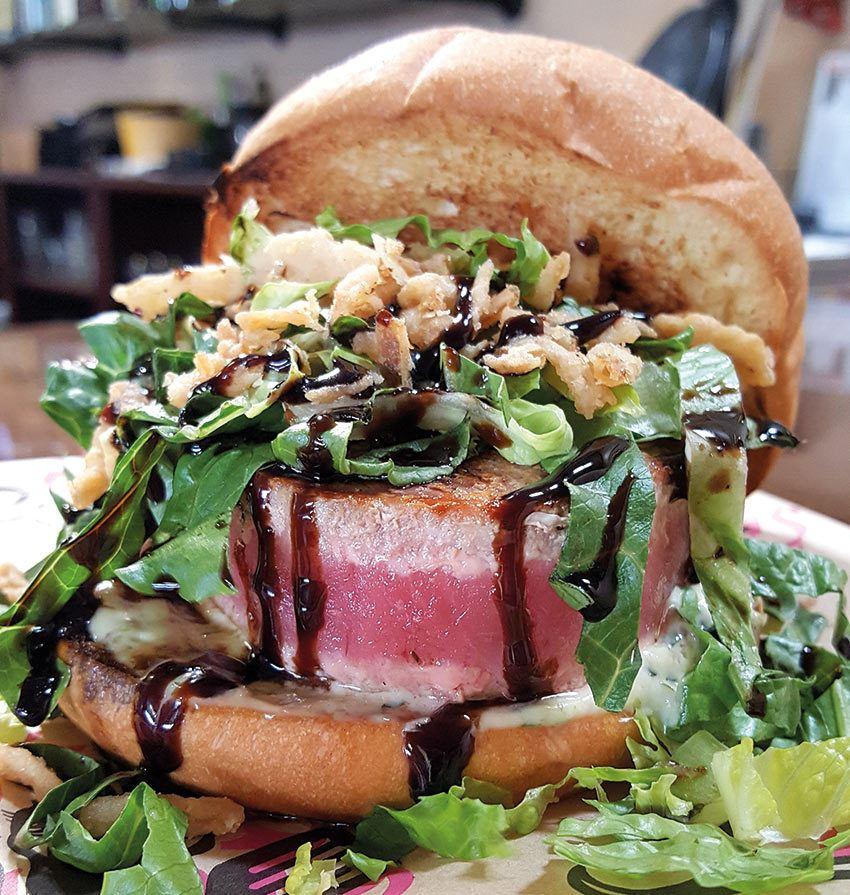 The charming town of Makawao (described by at least one local as as where "the rodeo meets New Age") is nearby, and there's a great close option for lunch in Fatt Chicks Burgers & More, run by the engaging Chef Bonny and Tootsie Davis (see sidebar: Tootsie). Chef Bonny makes her own kimchi for her signature Original Korean Burger, the house-made gravy is from Maui onions, and offerings like the Ahi Steak Burger (fresh ahi dressed with roasted garlic and basil pesto) and the Togarashi Burger (seasoned with Japanese spices, then dressed with a wasabi aioli, cucumber relish and soy-ginger glaze) are one-of-a-kind creations worth climbing a volcano to taste (fattchicksburgers.com). If you want to stick around, look into the Hale Ho'okipa Inn B&B (maui-bed-and-breakfast.com). Otherwise, there's lots to do during a day trip as well. Plenty of companies run bike tours in which you're driven to the top of Haleakala (just a hair over 10,000 feet) in a van and then allowed to roll down the road on a mountain bike, and that's fun. For a little something special, however, we recommend a visit to Piiholo Ranch, owned and operated by the seventh generation of the Baldwin family to live on Maui (piiholo.com). Trail rides, "cowgirl for a day" programs and even upscale helicopter + horseback experiences are possible here, and you'll see another side of Maui life and a glimpse of paniolo (cowboy) culture. The head wrangler is a really nice woman named Morgan Rose (see sidebar: "Morgan") and women members of the Baldwin family also work here, making it a friendly operation indeed.
Hana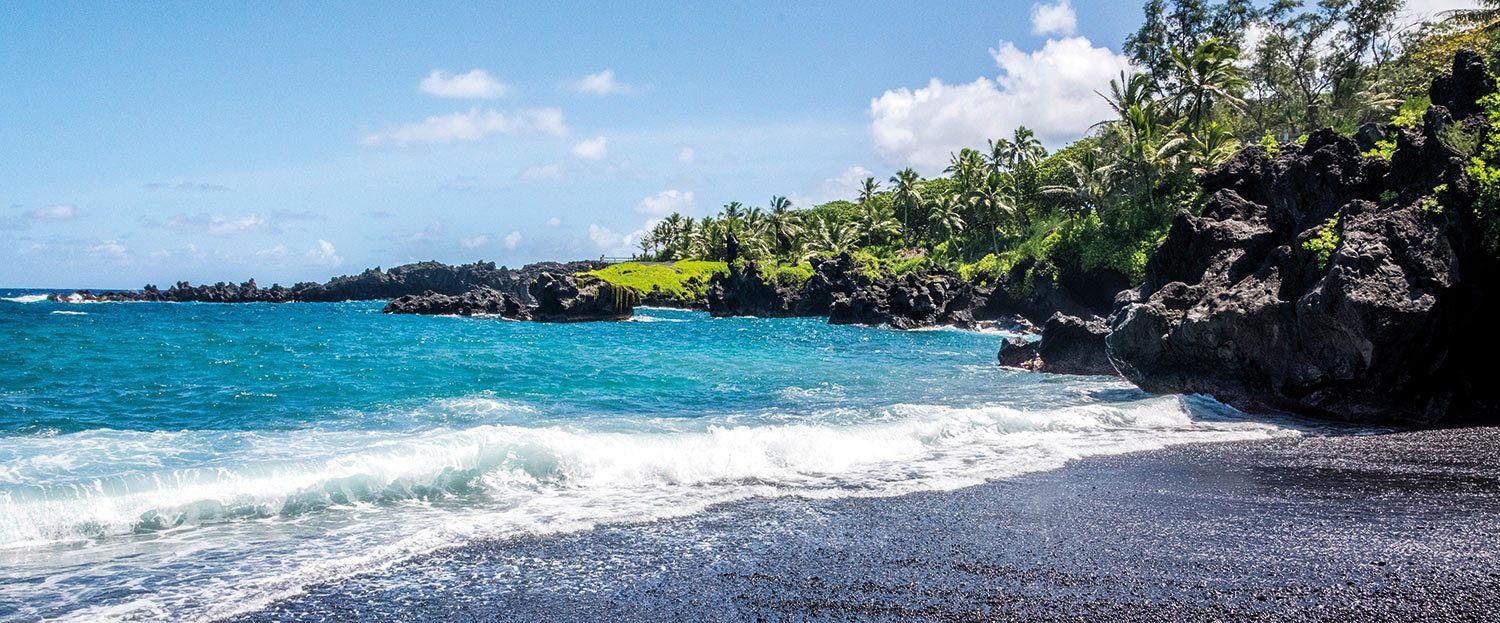 Make time, because the drive to Hana is a special experience, and Hana itself offers a view of Hawaii not often seen amidst bustle of the busier tourist areas. It's easy enough to get from the Upcountry to the Hana Highway's jump-off point in the bohemian-tinged surf town of Paia (absolutely worth spending time here), and you'll want to fill up your tank before going any further. From there, it's a long and winding path to Maui's easternmost point. The old Hotel Hana Maui has been the Travassa Hana for some time now, and it's as lovely as ever (travassa.com/hana). There's a red sand beach at Kaihalulu, a black sand beach at Honokalani, and numerous little places that tuck into the coast where you can marvel at the natural beauty. These aren't the golden sand beaches of the resort areas; this is different. Rugged, natural, lush. The pace is slower here, the air feels different somehow. Hana is a special place on an already special island, and it's one of the reasons I keep coming back. In all of its forms, with its landscapes, its personalities, its golf and so much more, I will always treasure Maui, and one way or another I will always find my way back.