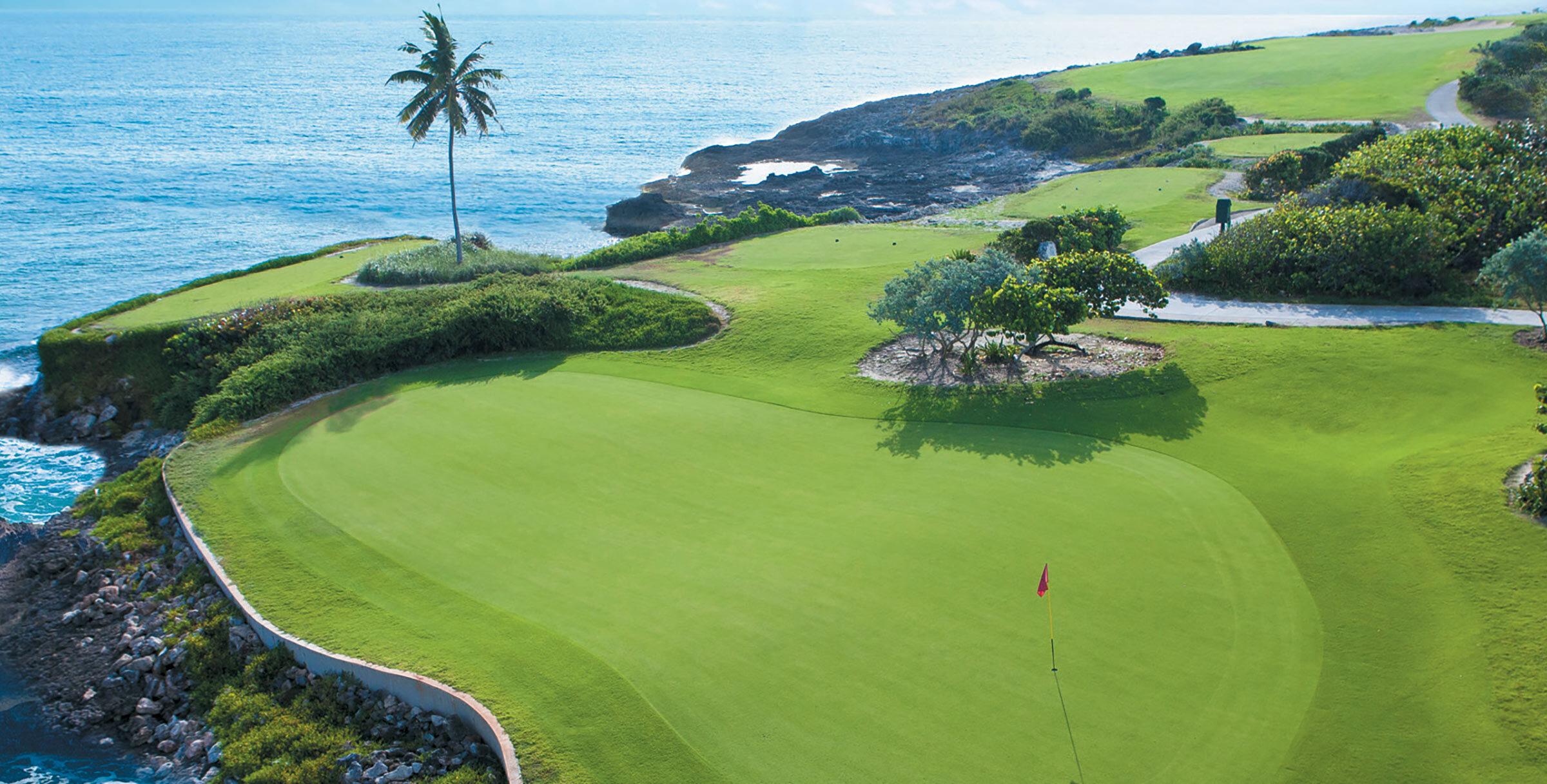 On Par & In Love
Simply put, the game of golf is made up of a collection of little moments. It could be rounding a dogleg, playing down a wide-open fairway, or pushing the boundaries of time to play multiple rounds of golf before the sun dips away—no matter the nature of the game, there's always one swing, putt, birdie, or drive you'll never forget.
Sandals® Resorts thrives on such moments. With resorts spanning seven exotic islands in the Caribbean and pristinely manicured golf courses featuring solid play, Sandals offers daily land and water sports including golf courses in Saint Lucia, Jamaica and The Bahamas with two of the four courses designed by World of Golf Hall of Fame member and Sandals Golf Ambassador, Greg Norman.
Article continues below advertisement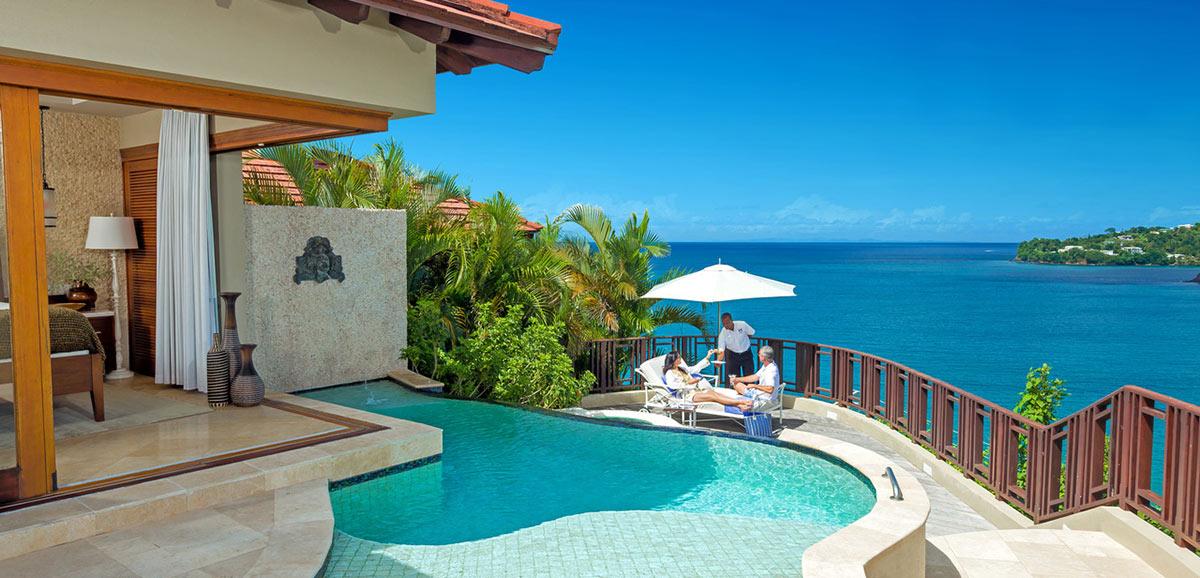 Carved into the lush landscapes of Ocho Rios, Jamaica and rising 750 feet above sea level, Sandals Golf & Country Club welcomes beginners and pros alike to test their skills. With views of the St. Ann Mountains and Caribbean Sea, this course presents the best of both worlds for those who love playing paradise.
Even off-the-course, Sandals offers couples Luxury Included® experiences that soar beyond your imagination. Whether it's Tranquility Soaking Tubs™ for two, Love Nest Butler Suites® with personal butler service, or dining experiences that transport your palate around the globe—this is just the beginning of an unforgettable moment with your other half.
Article continues below advertisement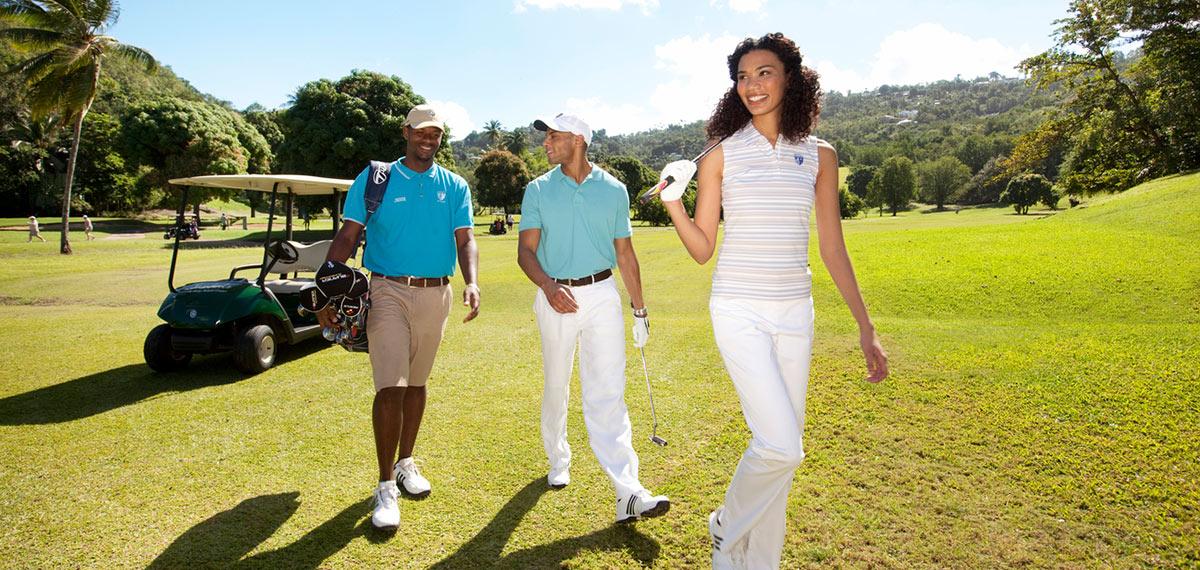 Join the Action
The Sandals Select Rewards Program hosts two annual, signature loyalty member exclusive golf tournaments. Event dates and locations for 2020 are as follows:
Spring Tournament: May 13th – 16th,, 2020 —14th Annual Chairman's Invitational Golf Tournament at Sandals Golf & Country Club in Ocho Rios, Jamaica
Fall Tournament: September 8th – 13th, 2020 — 2020 Chairman's Invitational Golf & Tennis Tournament at Sandals Emerald Bay in Great Exuma, Bahamas
3 Easy Ways to Join the Sandals Select Rewards Program1.) Download the free Sandals & Beaches® Resorts app in the Google Play or Apple App Store2.) Visit sandalsselect.com/enrollment3.) Or call 1.800.NOW.4SSG
Once you're enrolled, you can attend the exclusive Sandals Select events, including golf tournaments, plus receive other perks!
Wherever you choose to tee up in paradise, get ready to hit the links and find your moment at a Sandals golf course.
Visit www.sandals.com/disclaimers/wgjfeb20 or call 1-800-SANDALS for important terms & conditions. Sandals® and Beaches® are registered trademarks. Unique Vacations, Inc. is an affiliate of Unique Travel Corp., the worldwide representative of Sandals and Beaches Resorts.