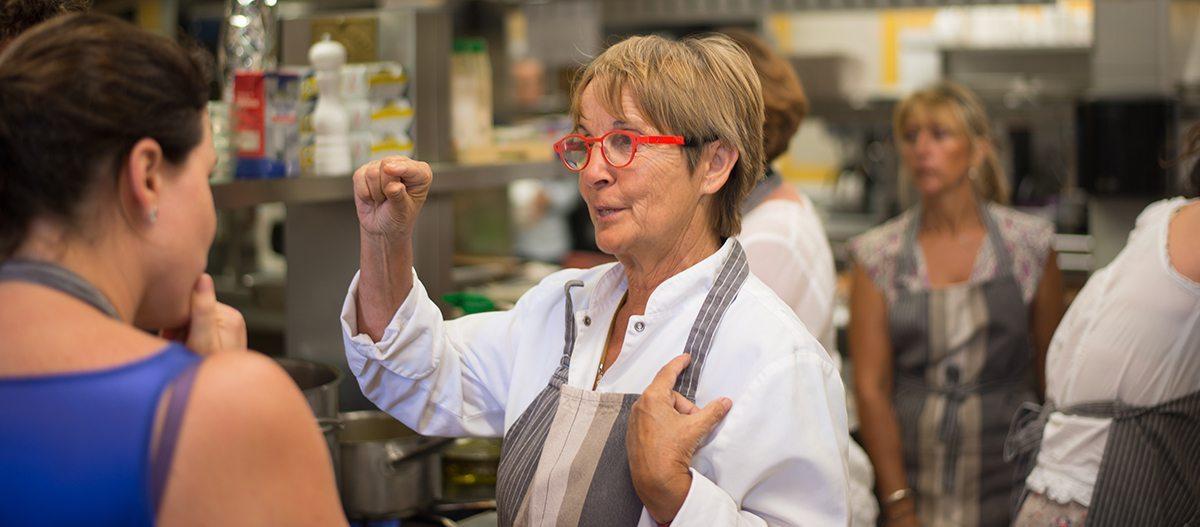 Dreamy Holidays In Provence, France
Provence is a country to which I am always returning,next week,next year,any day now,as soon as I can get on a train
—Elizabeth David
British cooking icon credited with bringing Mediterranean cuisine to England.
Article continues below advertisement
Reine Sammut—the Michelin-starred chef twice voted "Best Woman Chef in France"—was teaching a class, and I was late. When I walked into her kitchen it was already in full, exuberant swing, and without so much as a bonjour I was handed an apron and ushered to a spot between two other women. Heads down, they were engaged in the task at hand—a task I soon discovered was nearly impossible. In front of me: a tiny knife and, next to it, a tiny pile of tiny sardines, which I was supposed to filet. I had never filleted a sardine, and it seemed a job more suited to a doll than to a full-size human. To make things worse, Reine was giving instructions in French, and if I'm being very generous with myself I caught maybe 20 percent of what she was saying. I tried to dive in, gripping the tiny blade, but I made a mess of my first fish, and then I mauled my second. Reine noticed as I floundered (forgive that), using too much pressure on the knife at first, and then too little, and she was immediately by my side. Smiling, she patiently tried to walk me through it. Someone was translating, but it didn't help. Normally this would have been the end—I tend towards fury in the face of frustration. But this time, with Reine's gentle voice encouraging me on, I took a breath and tried again. As I began yet another attempt to filet the tiniest fish I'd ever seen with the tiniest knife I'd ever held, Reine stopped my hand, looked at me, and said two words I finally understood: "Avec confiance." With confidence.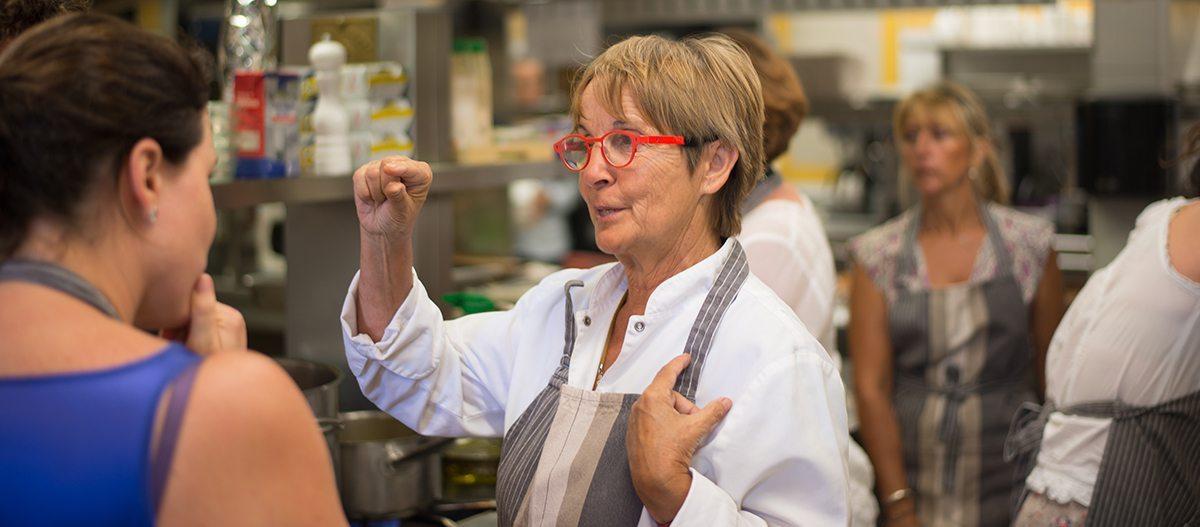 Article continues below advertisement
I've spent time in Paris over the years and I love the City of Light, but when I travelled to Provence a few years ago for a wedding, I was overcome. It didn't happen all at once, but as the days went by I dreaded going home. It wasn't the kind of excited love that comes with fleeting infatuation; it was the deep, developing feeling of wanting to spend the rest of your life with someone, with some place, and when I got home I couldn't shake it. When I closed my eyes the memories were like paintings: opalescent skies, quaint vineyards, fields of lavender, quiet stone villages and a feeling of being far away and home at the same time. It stuck with me.
My husband, my two-year-old daughter and I arrived in Avignon by train from London. We rented a quirky little Renault and drove to our first destination: the beautiful Domaine Des Peyre. A vineyard, winery, art gallery and collection of gites (apartments) set in a meticulously renovated 18th century farmstead, its long driveway leads past Italian artist Stefano Bombardieri's sculpture of five mouths pronouncing the Italian word "Torno," which translates to "I'll return." And so I was back, finally, in Provence.
Domaine Des Peyre is less about the physical place and more about a state of mind. A dream. Following a career as director of the renowned guide Gault & Millau, Patricia Alexandre enlisted her partner, hotelier and entrepreneur Georges Antoun, to make their dreams dance together in a blissful reality. He loves classic cars, so there's his collection on display in front of the maison. They both love art, so there are works by top artists here and a full gallery on site. They both love wine, so there's a vineyard that produces phenomenal rosé. It all came together, and it all works. Entering the ancient courtyard and hearing the gentle dripping of a fountain behind the fluttering strands of a weeping willow, something inside me that I didn't realize I was holding tight, released. We made our way up a grand old staircase, past gorgeous pieces of art, to our gite. We opened the shutters, threw open the windows and looked out to the hills and rows of vines along the remnants of a Roman road. Recent archeological excavation actually shows that the Domaine des Peyre is built on what was once a Roman villa. People have been living on this little piece of earth, looking at these hills, for a very long time, and you can feel it.
Article continues below advertisement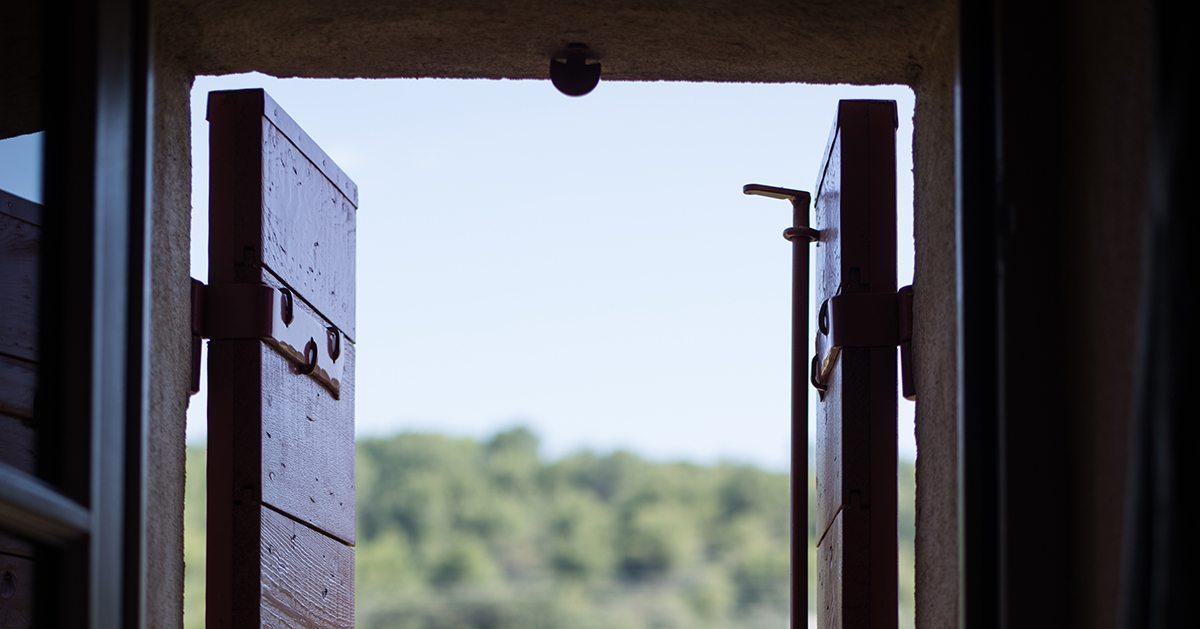 The winery is not far from Luberon Golf Club, a recreational course that features wide fairways, a forgiving layout and—par for the course in Provence, apparently—a well-regarded restaurant. They won't be moving the Evian Championship here any time soon, but this course goes perfectly with a glass or two of rosé—a wine we enjoyed over our next few days at Domaine des Peyre, along with the property's charming infinity pool. We explored local villages and had a fabulous dinner at L'auberge de Carriers in nearby Robion—in spite of the Renault's navigation system. Though the car spoke English, its directions were more like poorly translated suggestions than useful navigation, and so we mostly found our own way. We picked up a few staples at the Super U, France's equivalent of Target but stocked with obscure cheeses, organic produce, artisan meats, local wine and farm-fresh dairy. We cooked in our little kitchen and ate on our terrace. Our daughter ran free and loved it. We took a day trip to Chateauneuf-du-Pape where we tasted at the legendary Chateau La Nerthe and posed for pictures in the ruins of a 14th century castle frequented by Pope John XXII. We loved every second of it, and before we knew it we were moving on.
Article continues below advertisement
Rolling past fields of sunflowers we made our way to Lourmarin, passing the castle where the Marquis de Sade lived and wondering how someone so dark could come from a place so full of sun. For golfers, it's sunnier still because France's only course designed by the great Spaniard Seve Ballesteros is here, at Pont Royal Golf Club. Built on a plateau, it's a beautiful place—but (unsurprisingly, perhaps) the greens are lethal. Seve was a great putter, and he designed his course accordingly. I am not a great putter, and so we didn't linger here, though I feel my game would have improved greatly if we could have stuck around. Instead, we drove on through the idyllic hillside village of Bonnieux and eventually arrived at our next stop: Auberge La Fenière.
Relaxed and unpretentious, this is Reine's place, and after a few days here, sitting in chipped metal chairs under hanging vines by candlelight, listening to the cicadas sing and sharing perfect dish after perfect dish (some of which I helped to prepare) with newfound friends, it occurred to me that life couldn't get much better. Before arriving, I was looking forward to learning how to make some traditional Provencial dishes, but on class day the program was Italian. No matter: I was happy to make pasta in Provence.
Article continues below advertisement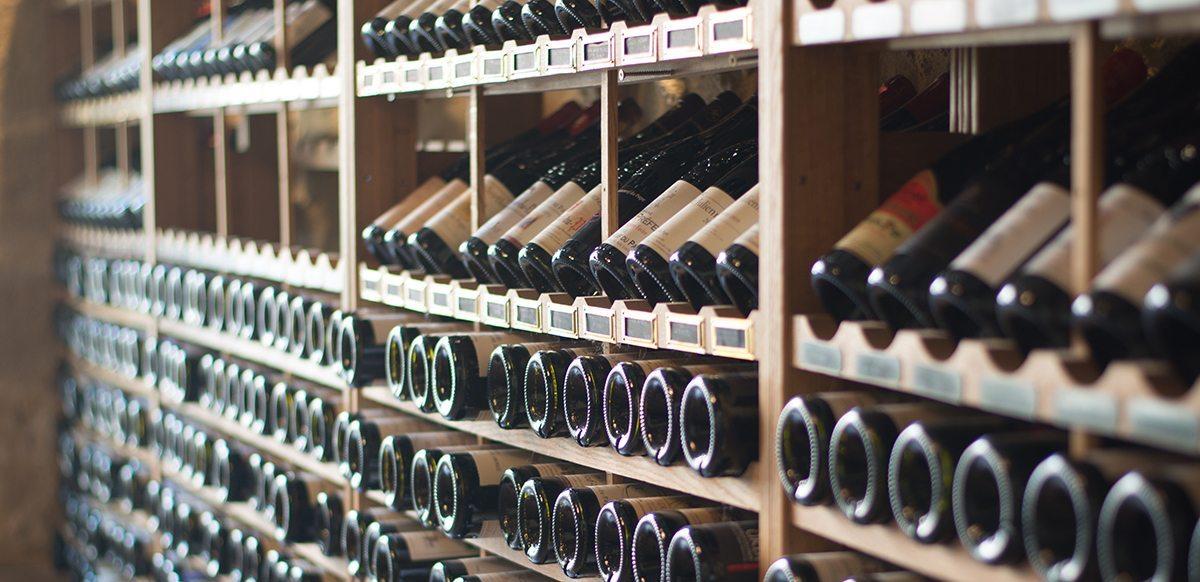 Watching Chef Reine flit around the kitchen was like a master course in life: talk about grace under pressure. So many pans on the burners and nothing burnt. And the whole time, stress-free and quick to laugh. No ego. No frenzy. Confiance. Her class got me out of my head, and before I knew what was happening I was laughing too, at jokes I didn't understand because they were told in French, and cooking beautiful food as if I'd been doing it my entire life. Reine's amazing, and a trip to Provence is not complete without a class in her kitchen and a meal in her restaurant.
Article continues below advertisement
Our last stop was Gordes. Perched on the side of a mountain, this medieval town is dramatically charming. Stone pathways wind among ancient buildings covered in flowering vines. There's the proverbial cat on the windowsill, lace curtains shifting in the breeze,open-air cafés by the fountain… A postcard picture. If there's one issue with Gordes, it's that it's not quite close enough to the golf at the stunning five-star Terre-Blanche resort, site of a Ladies European Tour event, a top spa and enough luxury to lose us forever. But we couldn't do everything on this trip, and anyway we'd discovered a secret hideaway: Just outside the main village, up a hill and down again into a verdant glen, we found Villa Hautvallon. This is the house you imagine when you conjure up French fantasies. An ancient stone mansion with terraced gardens, lavish rooms, a regal pool and a private chef. On our last night we enjoyed a dinner the chef prepared for us from ingredients bought that day at the local farmers market. Paired with Champagne from the owner's private cellar, it was heavenly. We sat in the little house by the pool and the chef brought us course after course as we watched the sky turn from light blue to deep periwinkle to royal blue with a scattering of diamonds for stars.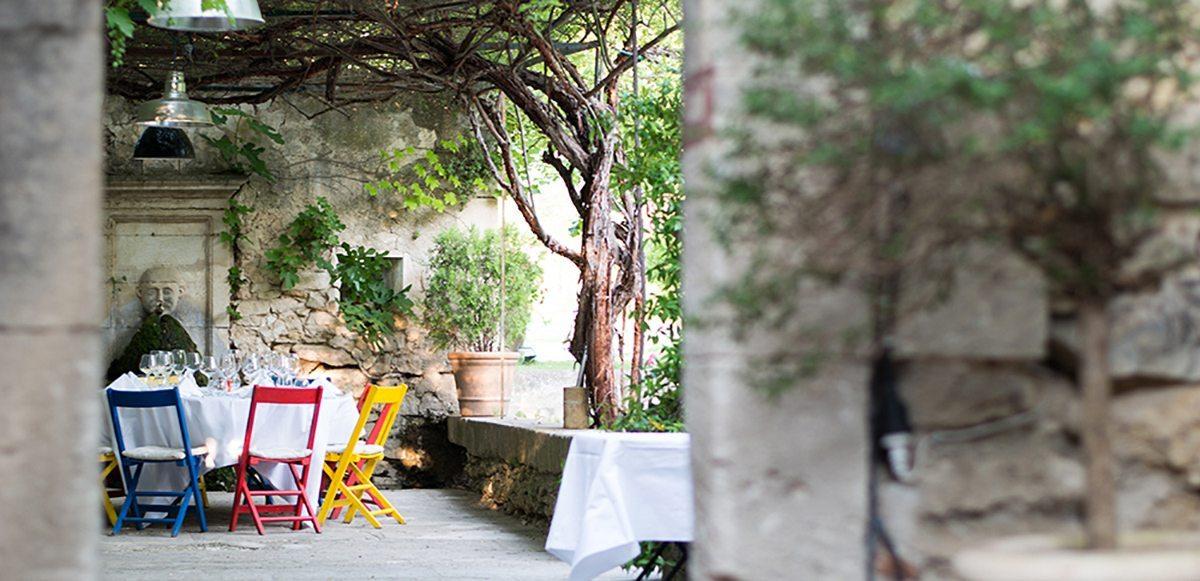 Article continues below advertisement
The next day was Sunday, which meant the antiques market was on in L'Isle-sur-la-Sorgue, and I didn't want to miss it. The town is like a collection of little islands spread out over the many tributaries of the river Sorgue. Stone bridges span the clear water and connect the islands to one another. There are water wheels and waterfalls and on Sunday the streets are packed with antique vendors and shoppers. It's the best kind of festive mayhem, and full of treasures. Amazingly, pushing through the throng, we ran into Patricia from Domaine des Peyre—it made Provence feel more like home than ever, even as I exercised the strictest restraint lest we aquire piles of French antiques to ship back to Los Angeles . The market really is an antique picker's paradise. Even better, it's only a few minutes from here to the Provence Country Club and its inspiring golf course. A showcase for the best of the landscape's rock formations and green hills, it's one of the few expanses of local land without vines on it. Rather, olive trees, lavender and a beautiful canal frame the picturesque club, and I wish it was my local.
With a couple of trinkets and some local olive oil in my shopping bag, we left the markets and continued up the road to Fontaine-de-Vaucluse. This is the town where my friend got married, where I checked into the Hotel du Poet and where my heart never really checked out.
It's a quiet little town with a river of the clearest water you've ever seen, like liquid crystal, fed by France's deepest and largest spring. We ate at Restaurant Philip, right on the river near the source. The rush of the water here was almost deafening and the food was superb—even the kids' menu, which offered a simple chicken breast with vegetables and mashed potatoes presented so beautifully and prepared so perfectly, that our picky daughter ate every bite.
Article continues below advertisement

The day was seriously hot, and with the water everywhere I wanted to cool off. We found a spot by the river in a park where others had gathered, but even with the heat no one was swimming. I was puzzled—and then I put my feet in. It was freezing! Really, really cold, as in "instantly numb." Perfect for dipping toes, but not much else. After a few minutes, and barely able to walk with my numb feet, we piled back into the Renault and returned to Gordes.
We had an extravagant snack at La Bastide De Gordes and a beautiful late lunch at La Trinquette, to which we returned a few days later for dinner. It is tiny and divine and the owners are lovely.
Article continues below advertisement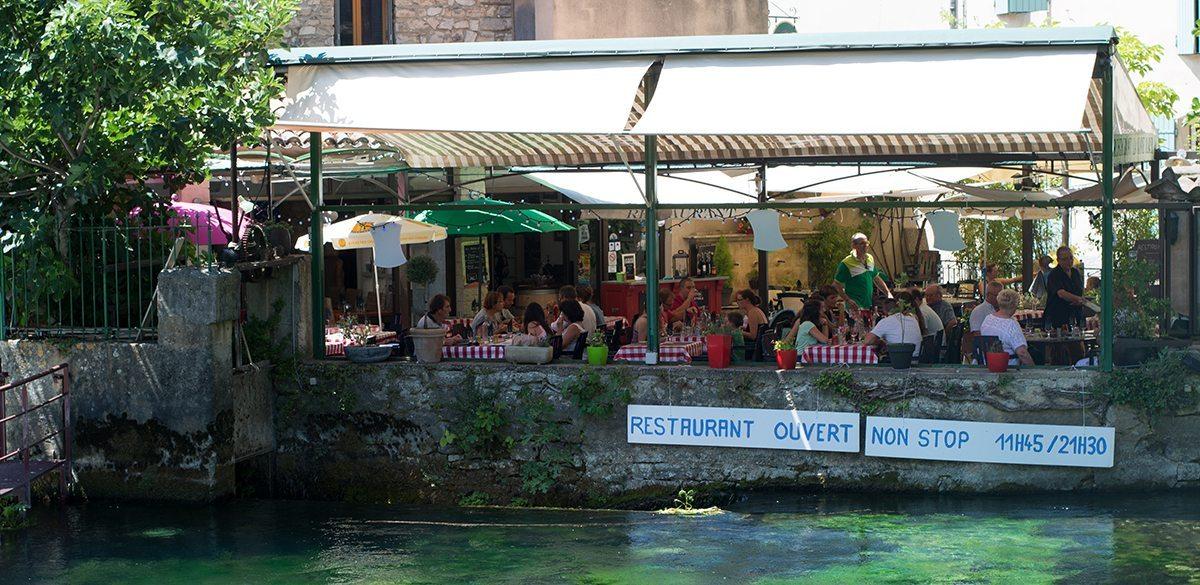 On the day of our departure we almost missed our train from Avignon, and so our car had its last laugh. The calm woman's voice coming from the Renault's navigation system hid a completely insane sadist. Trusting her to get us back to a highway, she instead led us on a wild route, at one point directing us to drive up a staircase not three feet wide. We had to reverse out of that situation (and others) and wound up on a seemingly endless road that took us deeper into the mountains. My husband drove on, smiling, seemingly (and infuriatingly) without a care in the world while I stewed, anxious about being late. But what did I care? Part of me wanted to miss the train.
Back in California, Provence stayed with me. That thing that released at Domaine des Peyre didn't tighten again, a fact I happily discovered at the driving range days after getting home when I went for my nemesis, my driver. As I set up to swing, visions of lavender fields still in my thoughts, a French voice popped into my head and suddenly my grip loosened a little and my shoulders relaxed. I swung my swing, but it was different now. Now, I was swinging avec confiance. À bientôt, Provence. See you soon.