Sail Away: Island Golf Courses
Island courses entice with their stunning views, but those looking for laid-back lofts often can be shocked to find tricky tradewinds, tight lies and plenty of opportunities to get wet—never mind all that incredibly distracting beauty. Whether you find a great escape or a pirate's adventure, island courses do offer one surety along with their sea views: there's always a cooling, perhaps consoling, cocktail nearby. In all, take heart, brandish your irons well, and shiver your timbers. Welcome to island golf
Article continues below advertisement
Ko'olau Golf Club
Kaneohe, Oahu, Hawaii
So many great Hawaiian golf courses tout ocean views and the chance to see surfers just off the fairways, but one of the islands' best tracks is actually inland on Oahu. Ko'olau Golf Club sits in the foothills of a majestic mountain range of the same name, and though it's unlikely that an errant sunbather will be found greenside, its relative isolation gives it perhaps one of the best settings anywhere. Tranquil, perhaps even meditative, the essence of Hawaii is on offer here if you're attuned to catching it. Get there early to catch the morning mist, and bring your Aloha spirit.koolaugolfclub.com
South Seas Islands Resort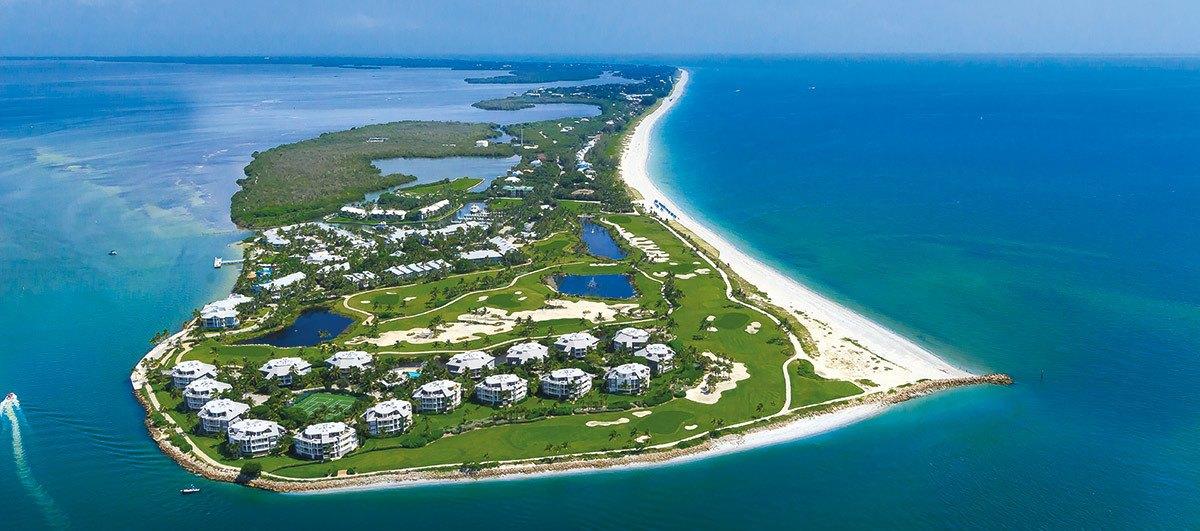 Captiva Island, Florida
A former Key Lime Plantation and longtime fishing destination near Fort Myers, the South Seas Island Resort manages to capture the best of Florida's classic charms while delivering a thoroughly modern experience. The 2.5 miles of exclusive white sand beaches are just one of the reasons to travel to this exquisite destination that also offers beachside golf, top shopping, great dining, abundant family activities and, perhaps best of all, the kind of tranquility of which the best island dreams are made. Highly recommended.
TPC Dorado Beach, Ritz-Carlton Reserve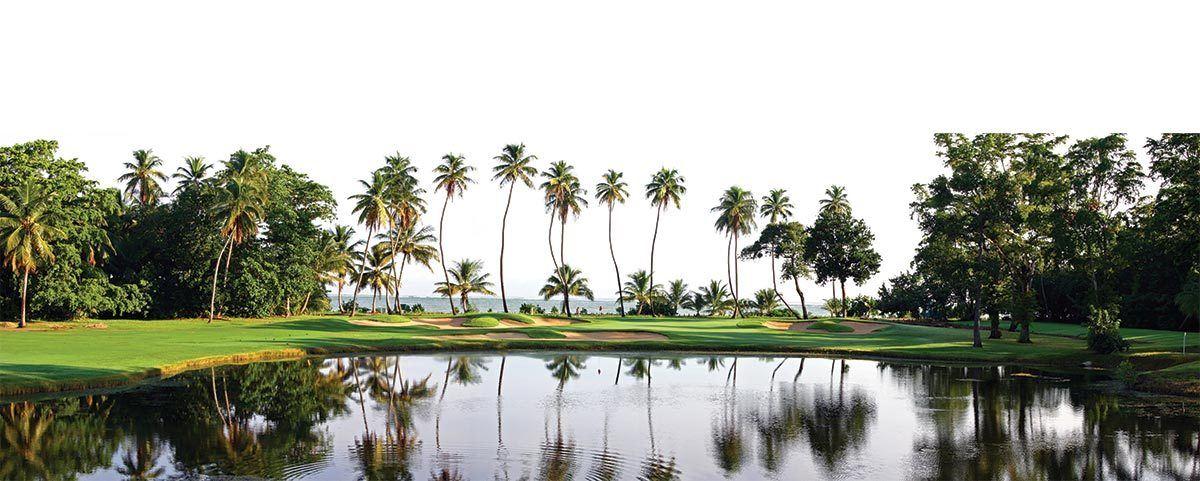 Puerto Rico
Talk about storm-tested: Puerto Rico was hit by two hurricanes last year, including the devastating Maria, which claimed lives and wreaked havoc across the entire country. The island is still recovering, and TPC Dorado Beach is just one of its heartening stories. The course and club supported members, locals and staff with food, shelter, water, Internet access and myriad other things during the entire ordeal, and the property's return has been nothing short of incredible. The Sugarcane Course was open within three weeks of Maria and the famed East Course followed shortly thereafter. One of the Caribbean's great golf destinations, the original home track of Chi Chi Rodriguez is worth traveling for, with a Tour-tested layout and an abundance of class. Great course, great staff, and one of the best offerings in the Ritz-Carlton portfolio nearby, we can't recommend it enough.
Article continues below advertisement
The Green Monkey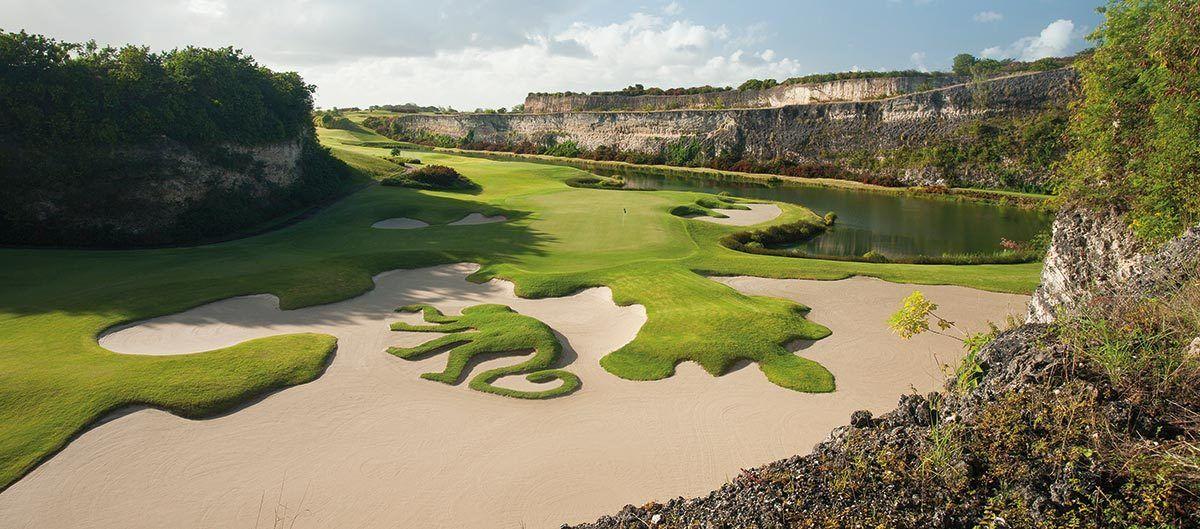 St. James, Barbados
Best course in the world? Some people think so. We'll hold off on going that far for now, but there's no question that this course at Sandy Lane Resort in Barbados is one of the most amazing places to play the game. Tom Fazio carved this exclusive 7,343-yard beauty into an old limestone quarry, making for dramatic and—dare we say—unique views. Lots of serious elevation changes, the knowledge that you're playing an exclusive property and the namesake green monkey in the bunker on No.16 make for a satisfying experience. Two other top courses on site and a fantastic resort might make it an experience that's necessary.
Article continues below advertisement
Cap Cana (Punta Espada),Punta Cana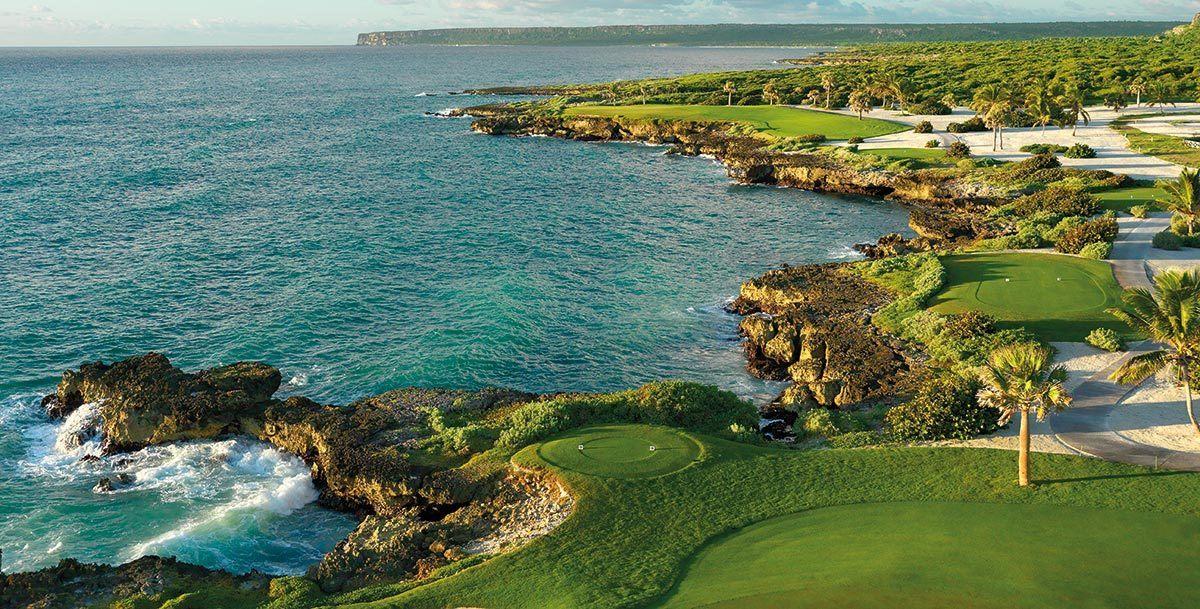 Dominican Republic
One of three Nicklaus designs at Cap Cana, Punta Espada Golf Course was listed as Golfweek's No.1 in Mexico and the Caribbean for eight consecutive years—no small feat, with so many options. Host to the PGA Champions Tour's Cap Cana Championship on several occasions, it's a top-drawer game to be sure. Look for dramatic crashing of waves alongside fairways, clever bunkering separating the green stuff from the blue, and some seriously challenging greens.
Article continues below advertisement
How to get there

Embraer
Perfect for island-hopping or for long-distance travel, Embraer's new Phenom 300E light jet continues the firm's tradition of aircraft innovation, inspiration and customer experience. Designed from a "clean sheet" to take advantage of the latest technologies and to allow for customer personalization, the Phenom 300E is the latest in a sophisticated series that has redefined its class since entry into service in 2010. The best-selling light business jet for the last six years, the Phenom 300 has become a class standard for its comfort, performance, operational range and efficiency as well as a high-utilization reliability, a result of its low-maintenance design. The Phenom 300E continues that and implements Embraer's DNA Design philosophy, a holistic approach to cabin ergonomics, craftsmanship and design that emerged during the creation of the revolutionary Legacy 450 and Legacy 500 medium cabin platforms. Essentially, the jet was designed around the humans who will occupy it, both passengers and pilots.
Article continues below advertisement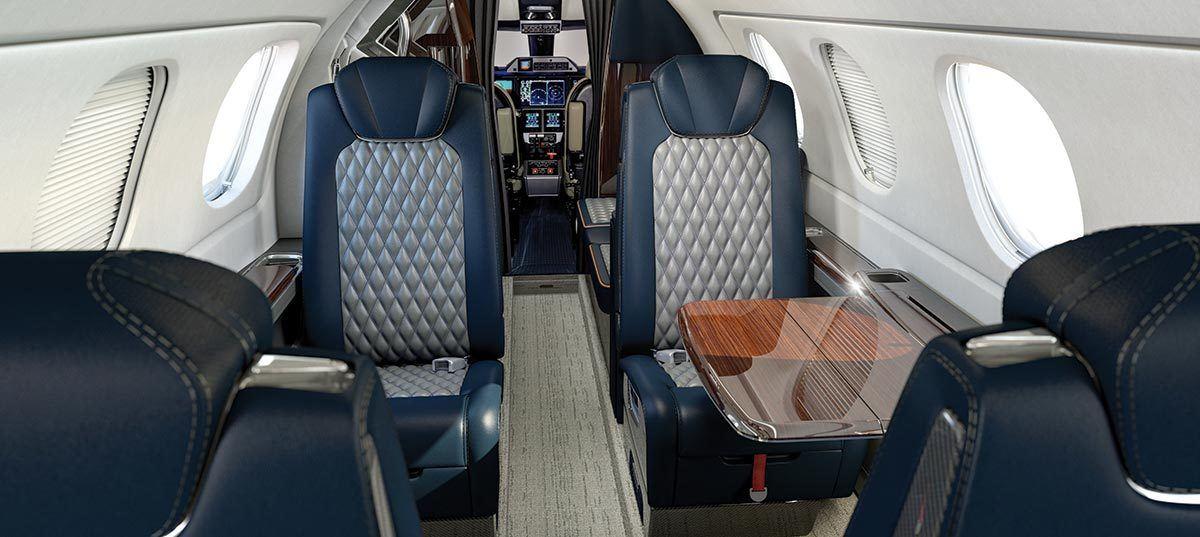 This means optimized seating configurations, enhanced space, mobility and comfort within the cabin and elegantly integrated appointments and controls, all of which add to the flying experience and to the long-term value of the aircraft. Craftsmanship is superlative, employing layered metal, wood and leather in meticulously executed applications to suit customer needs and wishes. The on-board technologies are some of the latest and best available, as in the case of the market-first centerline Upper Tech Panel that incorporates Lufthansa Technik's nice HD inflight entertainment and cabin management, with personal device integration capability. All of this in one of the most dependable platforms flying means years of efficiently and comfortably getting where you need to go to close the deal—or to celebrate it.