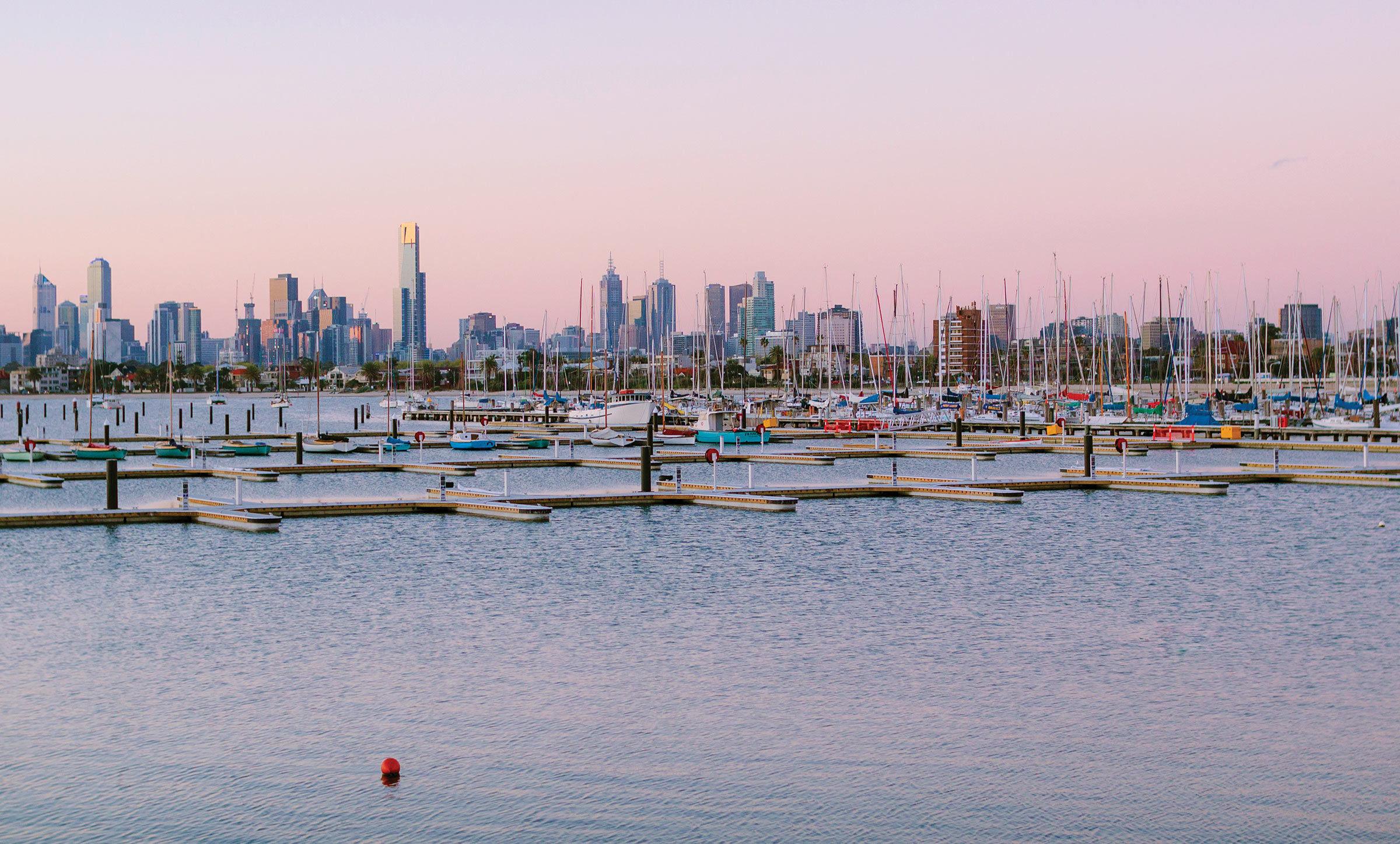 Sandbelt by the Bay
The Melbourne Sandbelt, a couple blocks in from the bay in the south-easterly reaches of Australia, might be home to the finest cluster of golf courses anywhere in the world. Former U.S. Open champ Geoff Ogilvy certainly thinks so, as he tells Adam Schupak
Geoff Ogilvy likes to say he was destined to be a golfer. His childhood home in Victoria, southeast of Melbourne, was just a par 5 from the boundary fence that lines the West Course at Royal Melbourne Golf Links, the crown jewel of Australian golf and the host of the 2019 Presidents Cup in December.
Article continues below advertisement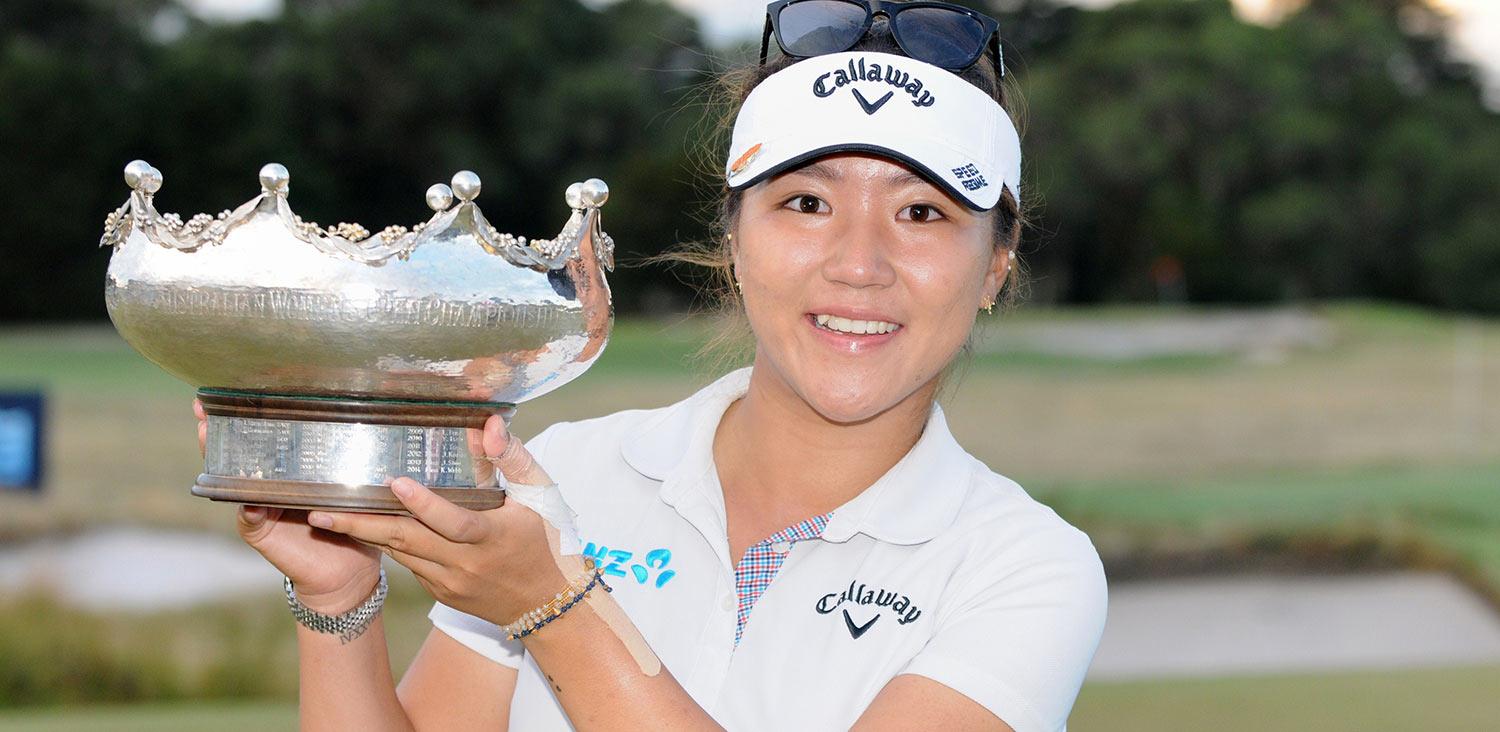 Ogilvy spent his formative years as a golfer playing at Sandringham Golf Club, a municipal course that locals call "Sandy," before becoming a caddie at Royal Melbourne not so much for the money he earned, but rather for the playing privileges it bestowed at Royal Melbourne's East Course in the late afternoon. Both the East and West are ranked in the world's top 100, a claim that no other facility outside the U.S. can make. Yet Ogilvy, the winner of the 2006 U.S. Open among his eight PGA Tour titles, says he never appreciated how good he had it until he began circling the globe in pursuit of fame and fortune.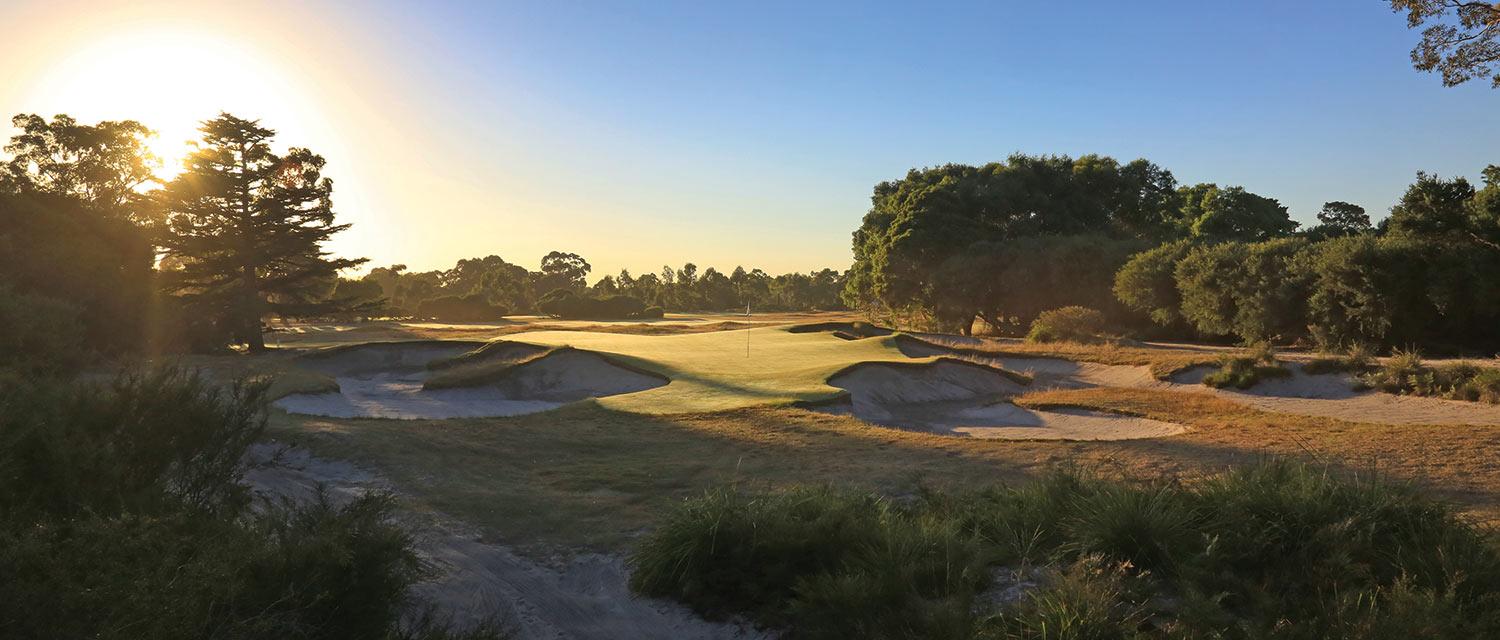 "I took it for granted that I was surrounded by great golf because that's all I knew," says Ogilvy, 41. "Right in my own backyard is 600 acres of golf courses within two square miles of my house. It's crazy. It's like somebody said where is the perfect place in the world to build great golf courses and all these clubs found it accidentally."
And find it they did. Blessed with a 200-square-mile area of sandy soil that makes for some of the best terrain for golf on earth, the courses of the Australian Sandbelt seemingly only needed to be found rather than designed. And the best of the bunch—the so-called Seven Sisters—served as Ogilvy's training ground. Four of them; Royal Melbourne, Kingston Heath, Metropolitan and Victoria, are considered among the top 10 of Australia's more than 1,500 courses, while the other three—Commonwealth, Yarra Yarra and Huntingdale—typically rank in the top 40.
Article continues below advertisement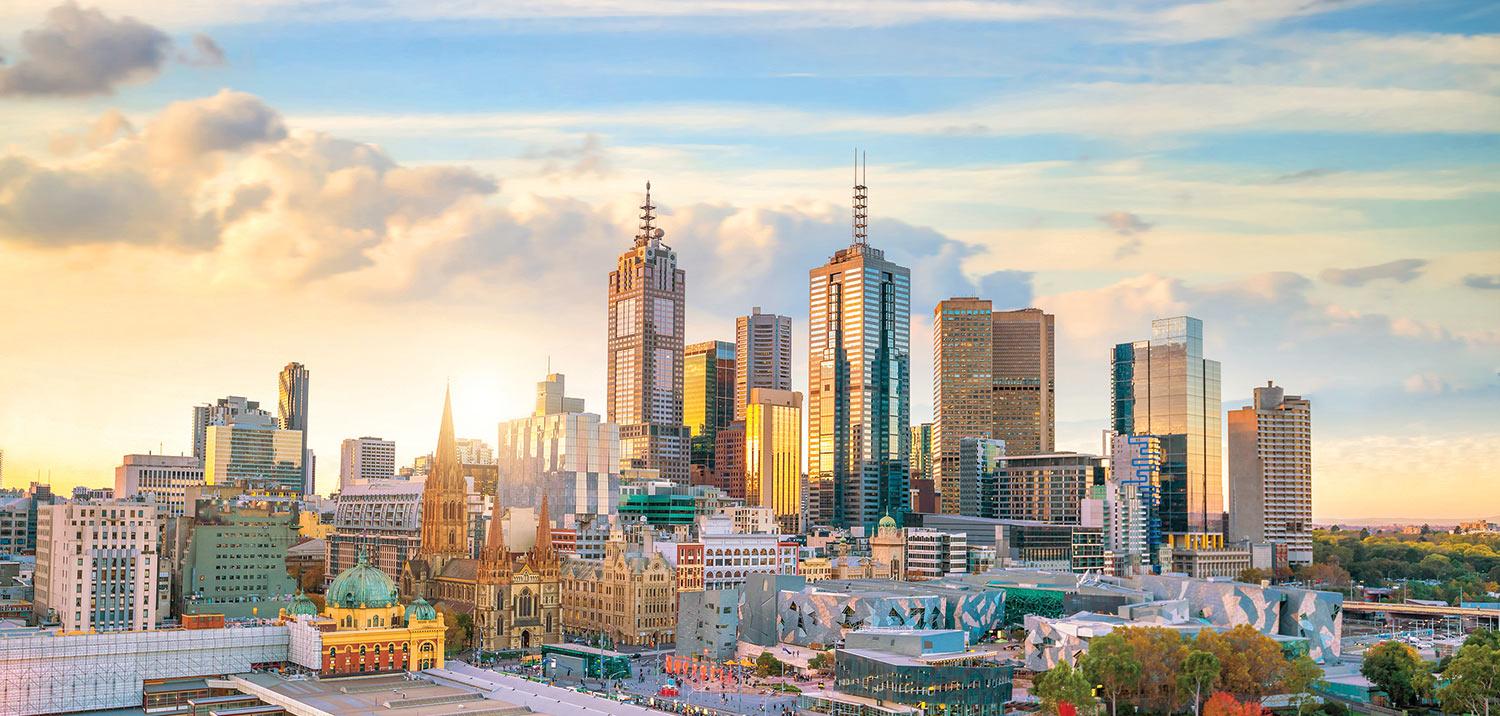 There are places in this world where the length of the journey is quickly overshadowed by the reward of the destination. Melbourne, a cosmopolitan city that rests on the northern banks of the Yarra River and about three miles from Port Phillip Bay, qualifies as such. The weather here cooperates for year-round golf, with the warmest temperatures in the U.S. winter season, and makes this rare collection of world-renowned layouts in a single concentrated location a pilgrimage destination for any serious golf fan.
While none of them are technically near the sea, a prerequisite to be considered a links course, they fully utilize the outstanding natural features of the area; the strong prevailing winds, sandy and rolling terrain and the bracken grasses that border the fairways, and evoke feelings of the British seaside links. Ogilvy compares it to how the Australian accent is often considered a happy middle ground between English and American accents.
"The Sandbelt is that mid-point between links and parkland golf. It's links-style shots on parkland-looking places," Ogilvy says. "It's really unique."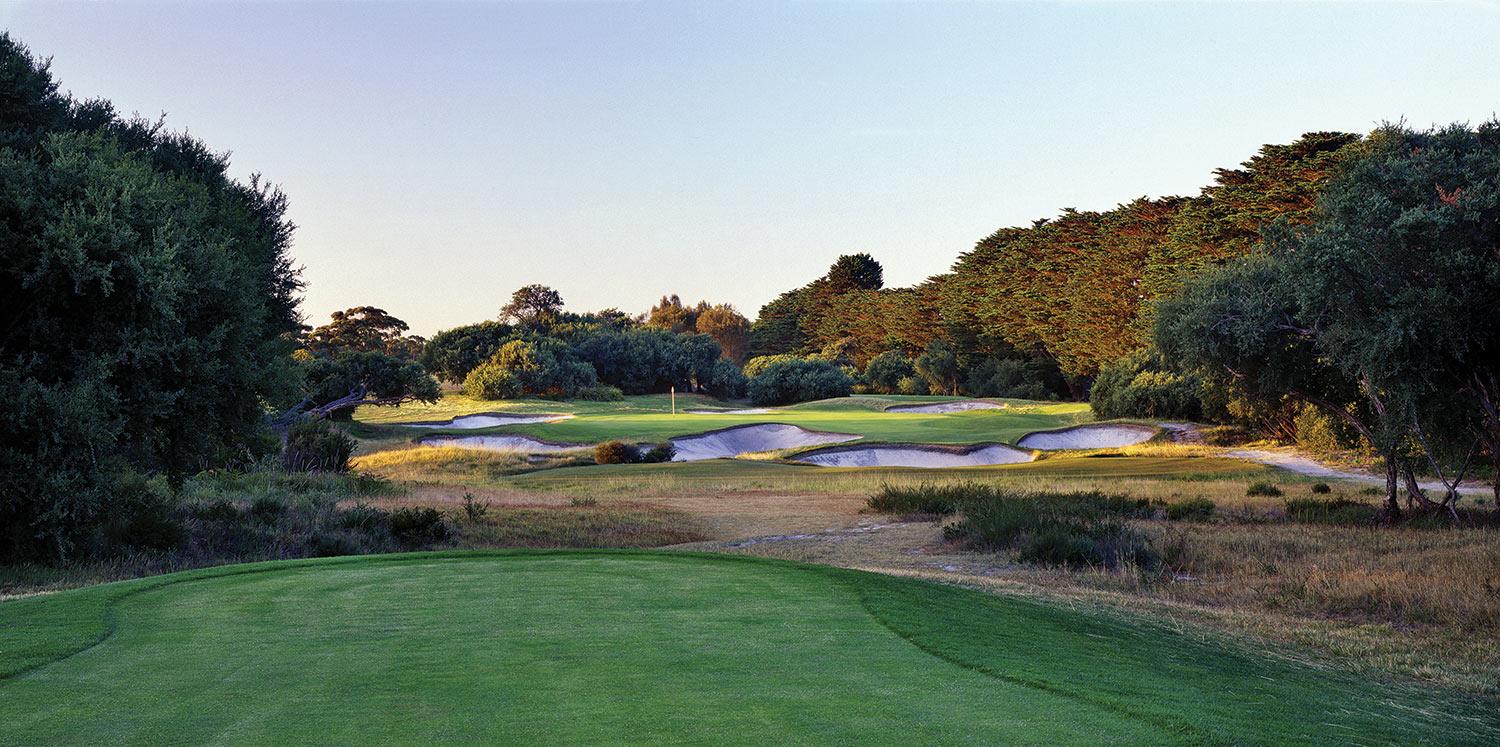 MacKenzie's footprints
What so many of these courses share in common besides its sandy soil are the fingerprints of Alister MacKenzie, the celebrated Scottish golf architect, who later designed Augusta National in Georgia. In his one and only visit Down Under in 1926, MacKenzie planned, routed, redesigned or consulted with a dozen or more courses. Among the clubs that contracted with him is Kingston Heath, which was originally laid out by Sydney professional Dan Soutar and which, before Mackenzie arrived, had no bunkers. Mackenzie is thought to have liked Soutar's routing, but he did recommend converting the short par-4 15th into a splendid uphill par-3 and built what might be the best set of bunkers on any course in the world.
Locals claim that while Royal Melbourne may be the finest course in the world, Kingston Heath is the best course in Melbourne. To single out a hole for praise seems unfair to the others, but Aaron Baddeley, who won the Australian Open at "The Heath" in 2000, is quick to anoint the short, par-4 third—with seven jagged-edged bunkers surrounding a small sloping green—as an example of what makes the Sandbelt courses so beguiling.
Article continues below advertisement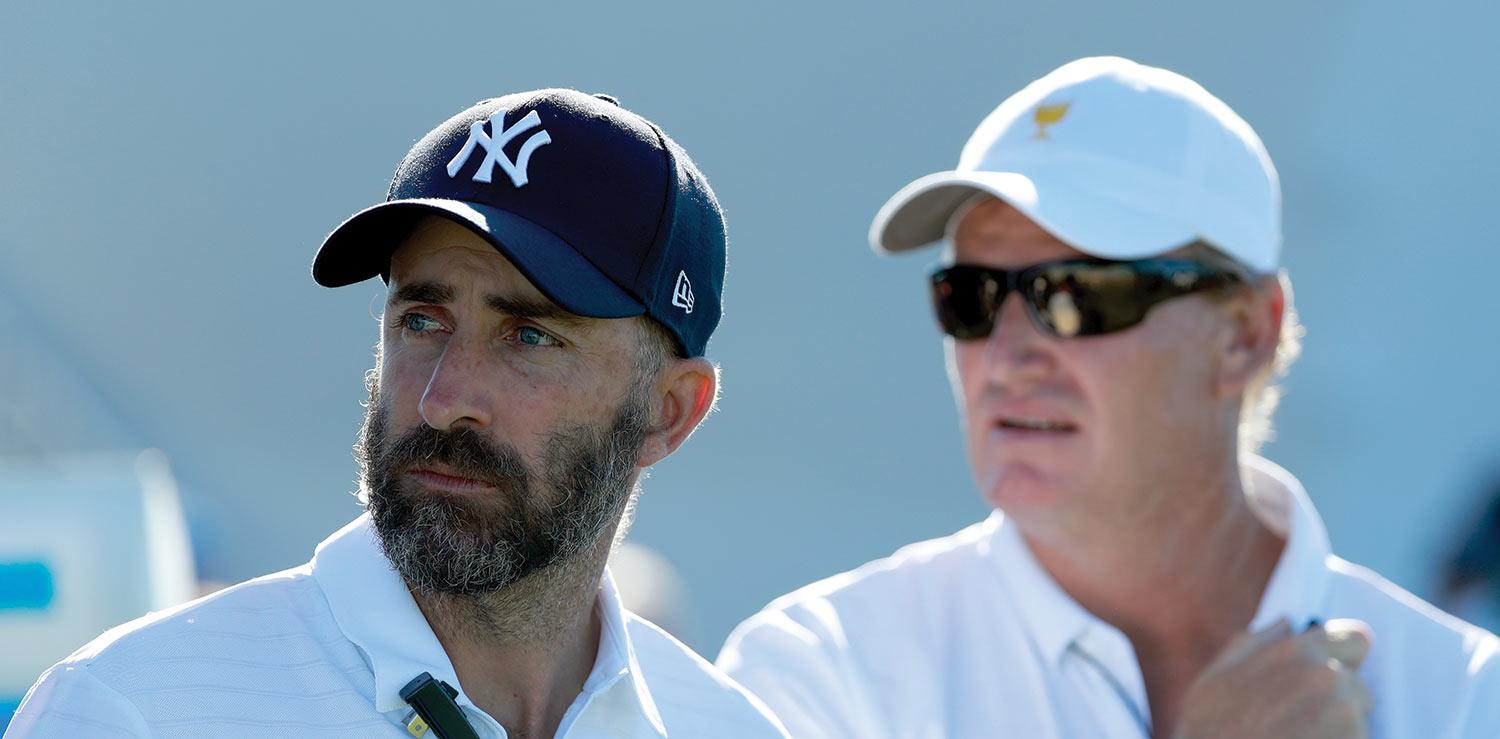 "One day, it is a drivable par 4 with a simple pin and the next it is a 6-iron and a wedge," says Baddeley, 37, the PGA Tour golfer whose Aussie Open win in 2000 was in defence of the title he first claimed in 1999 at Royal Sydney. "Both are the correct play on that given day but completely different the next, and that's what makes Kingston Heath so great. It tests every club in the bag."
Kingston Heath is hemmed in by the district's tea tree, which allows no shortcuts forward. It's easy to be unnerved by the bunkers sprinkled throughout the course as well as the speed and the slope of the undulating greens. Baddeley remembers them turning a shade of purple when he won his country's national open. Miss them and an infinite variety of shots must be mastered to recover.
It is the green complexes that make Metropolitan Golf Club worth a visit. MacKenzie gave the course its distinctive style with cavernous bunkers that are strategically placed and a challenge to exit, especially given that the putting surfaces are hand-mowed to their edges. The first six holes are exquisite, but the club lost a chunk of land that was claimed to build a school in the 1960s and new holes were designed on an adjacent parcel. Yet Metropolitan still is beloved and considered Melbourne's benchmark course for conditioning.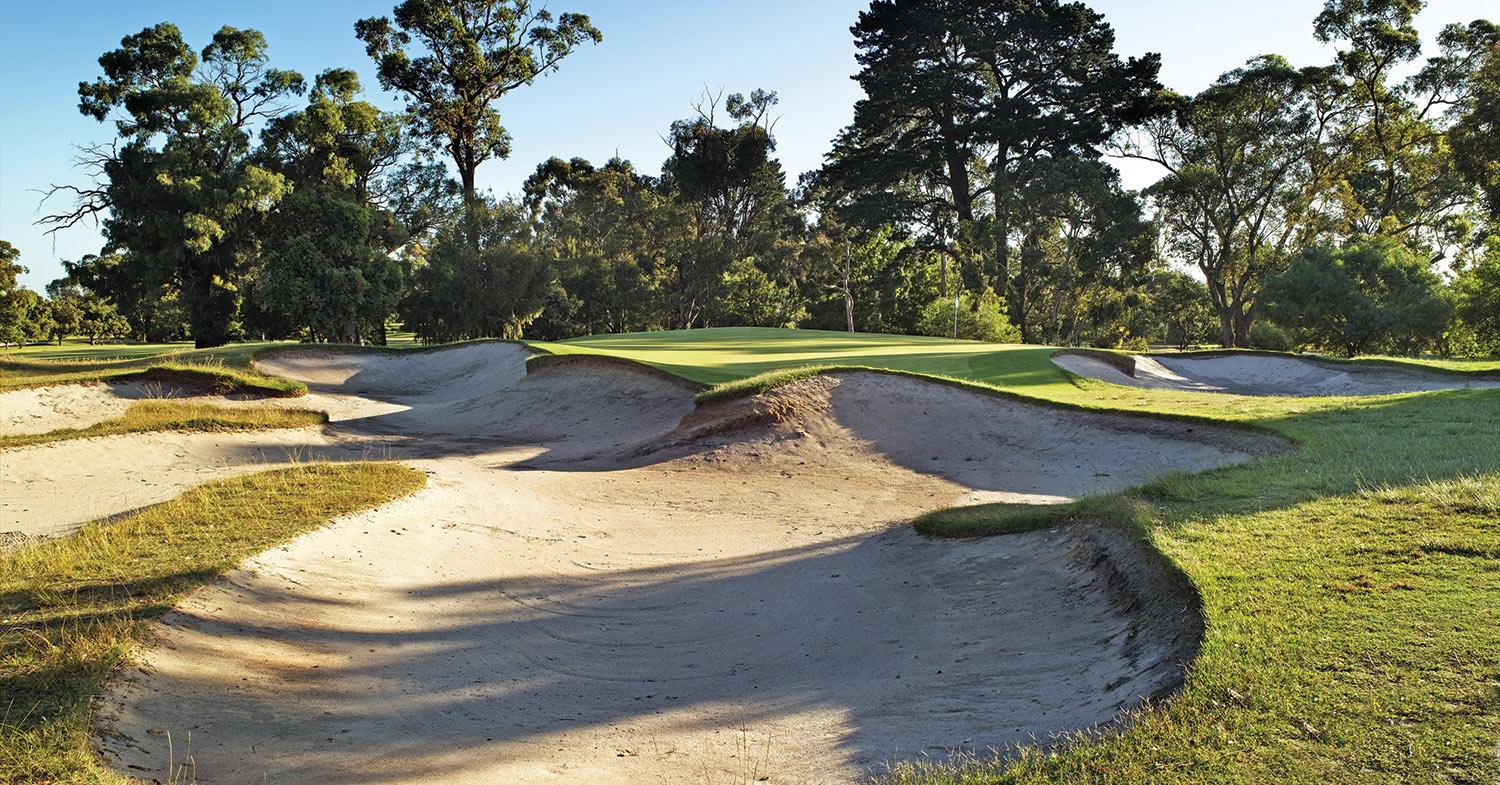 "Greg Norman once told me Metro had the best fairways he'd ever played, and I couldn't agree more," Baddeley says.
Only a single road separates Victoria Golf Club from Royal Melbourne and Sandringham. When MacKenzie toured the Victoria layout he delivered this loving assessment: "Little more is required to make this a magnificent golf course." It certainly has a distinguished pedigree. The club has a statue of favorite son, five-time [British] Open champ Peter Thomson, who was a lifetime member. It's also where Baddeley made his professional debut at age 15 and the home club of Ogilvy, who has played it more than 1,000 times and can wax poetic about the range of possibilities at the 289-yard 15th hole, which he ranks as one of his favorite short par 4s in golf.
Article continues below advertisement
Precision over power
Just down the road from the largest continuous belt of golfing land is Commonwealth GC, which has hosted virtually every important tournament in Australia. Baddeley calls it "a sleeper," with more indigenous vegetation if you stray offline than the typical Sandbelt courses, while still putting the emphasis on planning and precision of the golf shot rather than mere strength.
Another course, Peninsula Kingswood, is experiencing a resurgence. The recent merging of two Melbourne clubs brought a significant renovation by OCCM Golf Course Design to the 36-hole layout.
"Over time it should be mentioned in the same breath as the traditional Sandbelt clubs," says Ogilvy, who is the "O" in OCCM.
Yarra Yarra, Woodlands and Huntingdale are each exceptional in their own right and shouldn't be overlooked.
"They are probably the best courses in most cities in the world," Ogilvy says. "Unfortunately they are next to four of the very best."
And that brings us to Royal Melbourne, considered the finest course south of the equator. Forget Tiger Woods, Phil Mickelson or Jason Day. The real star of the Presidents Cup is likely to be the course with an assist from Mother Nature.
Royal Melbourne is a rollicking ride loaded with wild green complexes. Off the tee, its wide fairways appear welcoming but they are deceptively difficult. Placement is everything at this triumph of design over distance.
Article continues below advertisement
"This is not a golf course where you just get up and just smash it and say, I'm going to be fine," Norman says.
As the International team captain in the 2011 Presidents Cup, Norman's eyes light up when he talks about Royal Melbourne, a course he's played more than 200 times since 1977 and touts as his favorite in the world. As if he was conducting one of those Bounty paper towel demonstrations, Norman poured water on Royal Melbourne's 18th green and none of it absorbed into the green.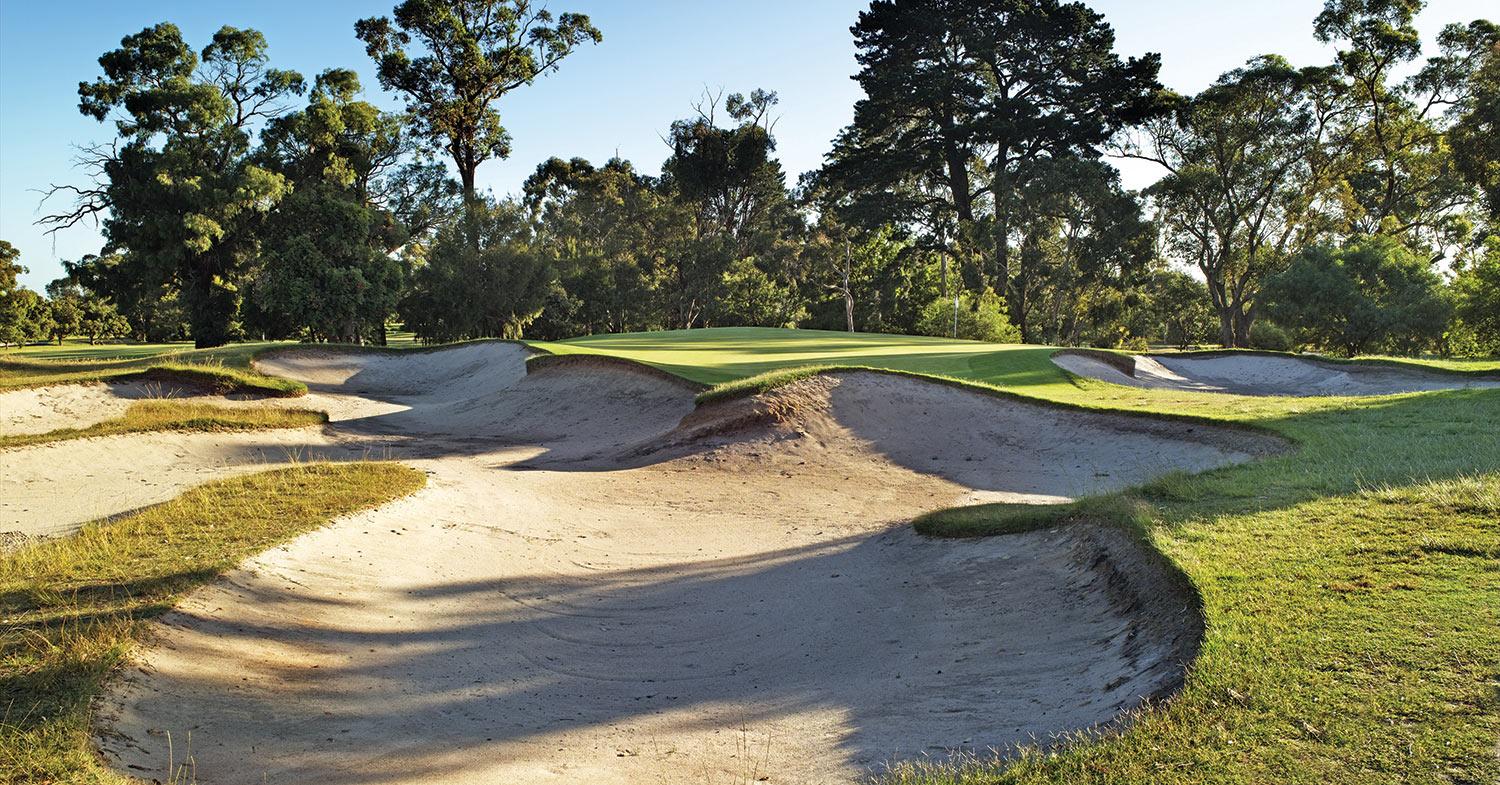 "There's probably nowhere else in the world where that would happen," Norman says.
The East, the Sandbelt sister to the more famous West, boasts six holes that will be utilized in the Composite course during the Presidents Cup, which the Internationals won here in 1998 and lost in 2011. The East may suffer from less dramatic terrain than its sibling, but its bunkering, green complexes and shot values are equally compelling.
Ogilvy sums up the charm of Royal Melbourne's West Course: "It's everything I ever wanted in a course. Big interesting greens, great bunkering and it calls for a variety of shots. You just never know, it can be cuddly as a koala and jump on your back like a kangaroo the next minute."
His advice for playing the famed layout is simple and could just as easily be meant for any of the Sandbelt courses.
"Enjoy one of the great walks in golf," Ogilvy says.