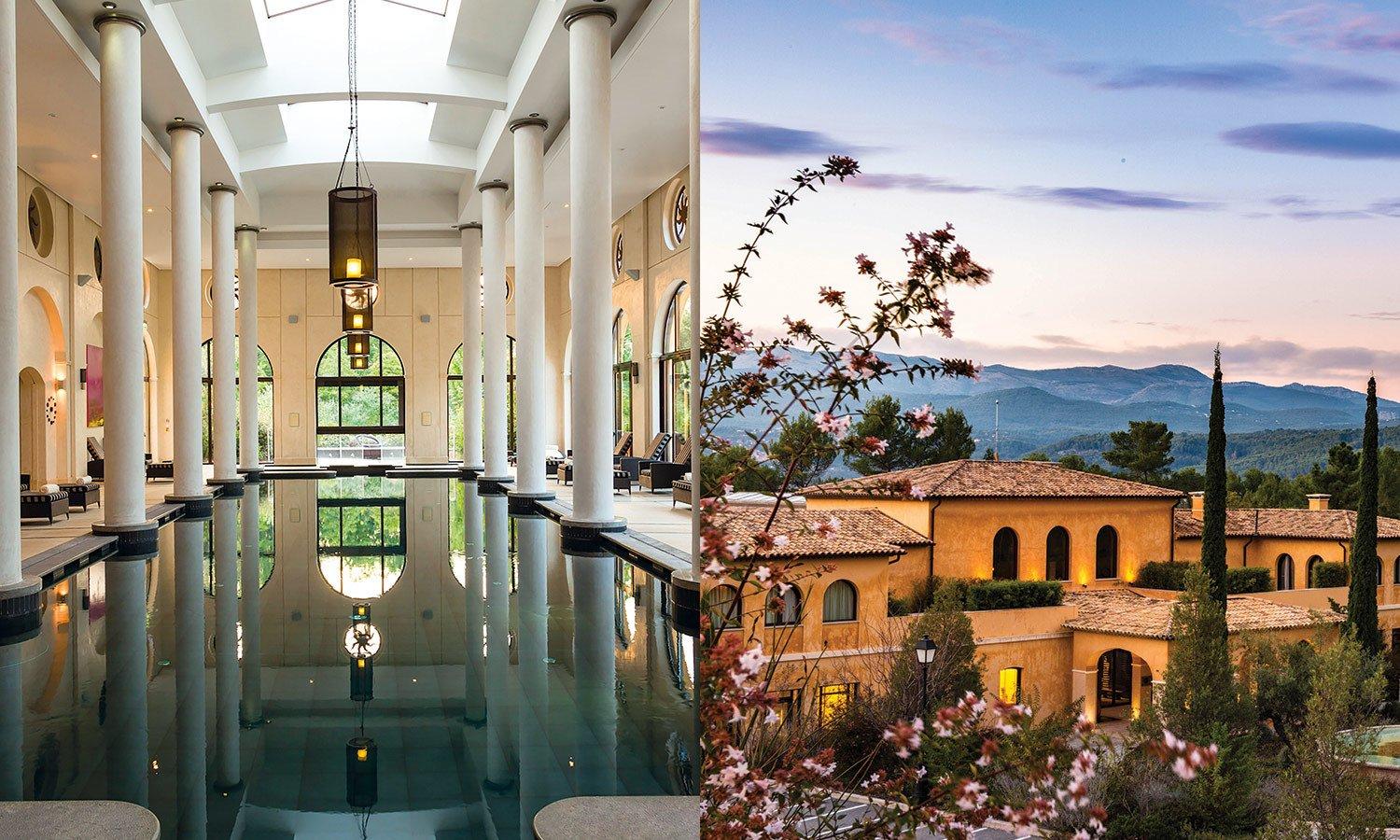 Top 10 Wellness Golf Getaways
Our No.1 International
Article continues below advertisement
Terre Blanche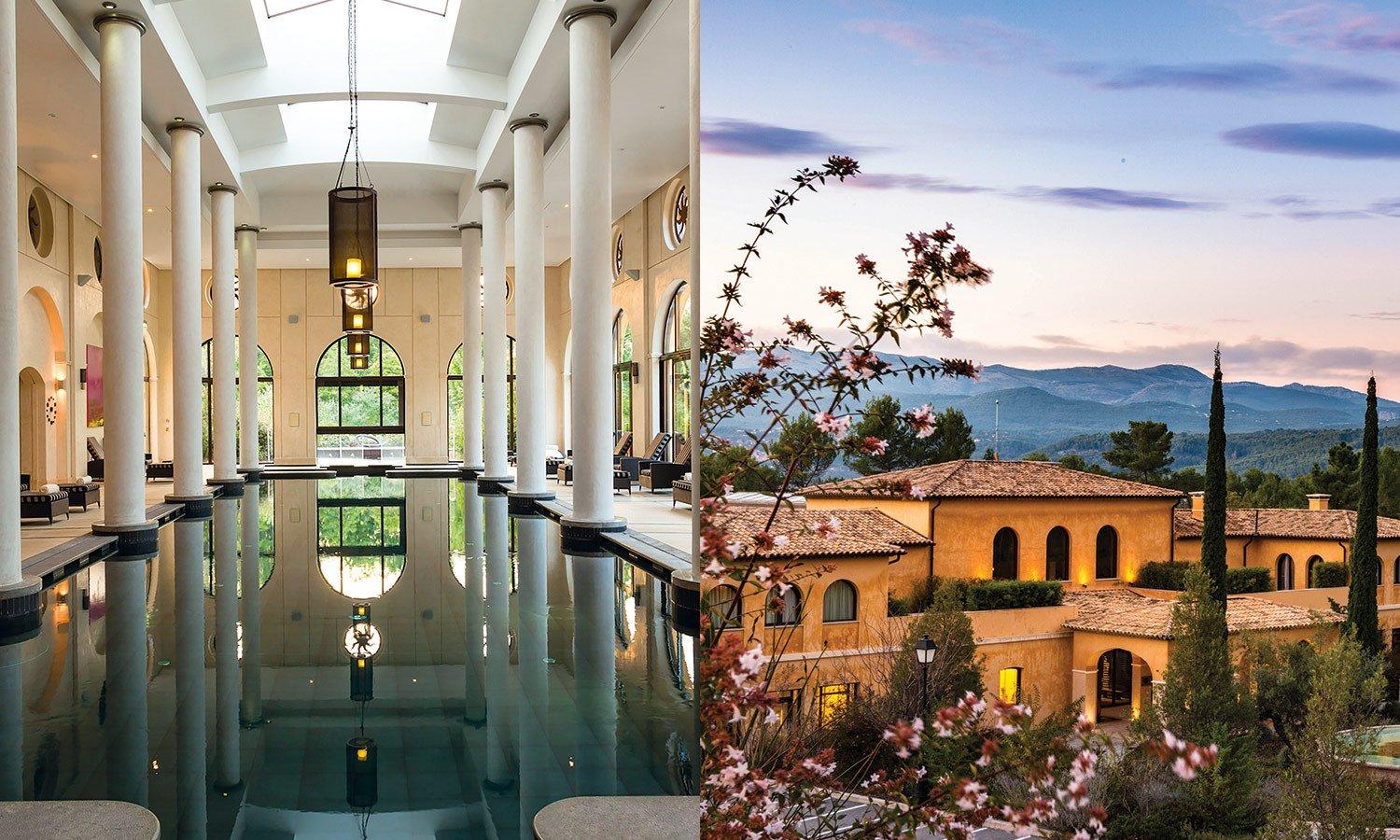 France
One of Europe's top golf destinations along with an exquisite spa, healthy dining and plenty of wine. L'amour at first sight.
Golf: The site of the LET's Ladies Open, there are two top courses here and one of Europe's finest training centers. Simply magnificent.
Consider: The spa here is one of the best anywhere, with a team of therapists to help guide you to sophisticated and luxurious wellness. That and plenty to do outside make this one of our favorites.
Our No.1 in USA
Article continues below advertisement
Canyon Ranch Tucson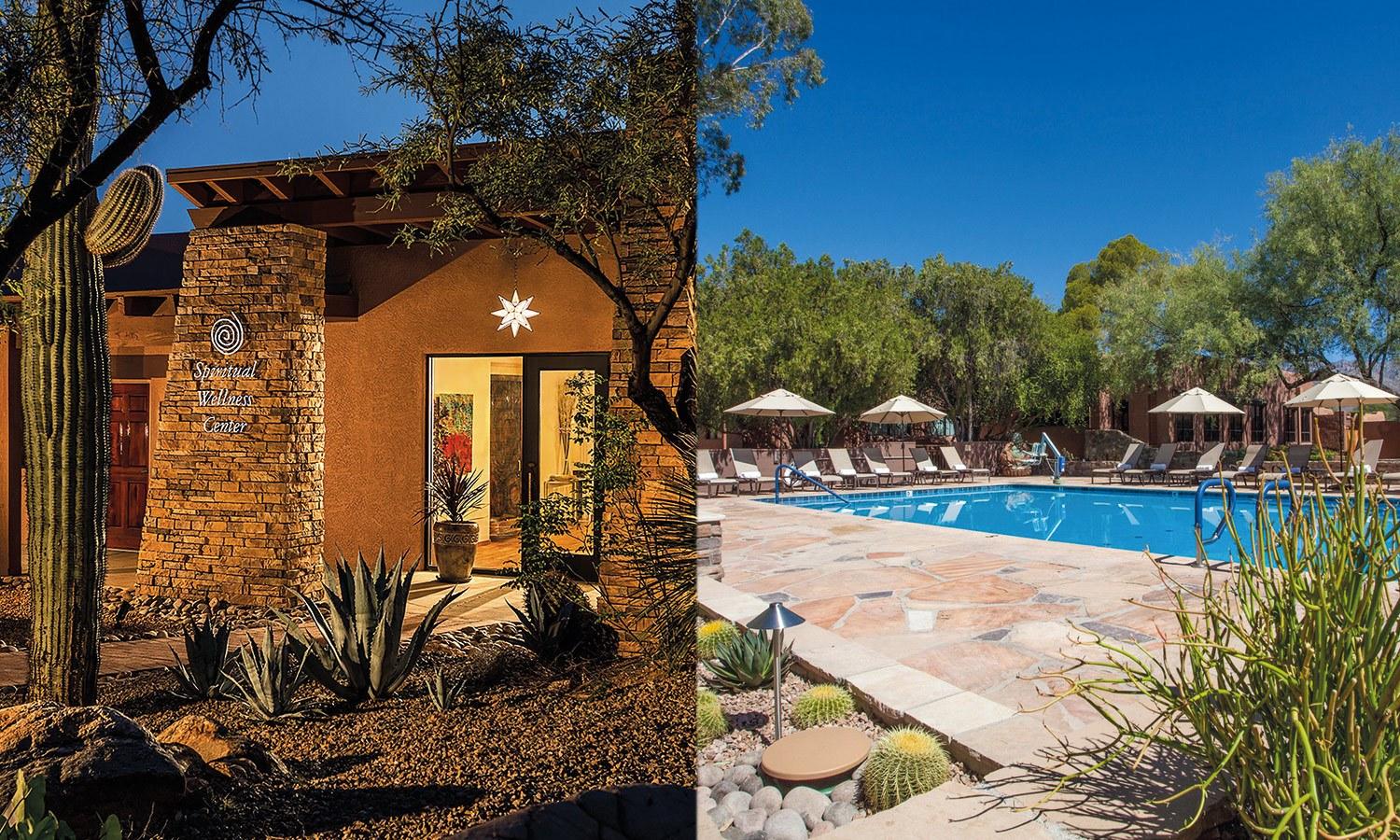 Tucson
Founded in 1979 in Tucson as a health-oriented retreat, Canyon Ranch is synonymous with self-improvement, operating two resorts and numerous satellite spa clubs in Las Vegas and on cruise ships. The resort's programs include developing artistry and creativity; meditation workshops; sports training; body improvement; focused health retreats; and more. Add 35+ daily activities, a top spa, lush accommodations and responsible dining (they've partnered with Monterey Bay Aquarium's Seafood Watch program to ensure minimal impact on fisheries, for example) and you have one of the most comprehensive wellness getaways anywhere.
Golf: In a resort that offers survival training, metaphysical exploration and a course on the healing power of horses, it's no surprise that there are golf-specific experiences available, including one-on-one boot camps. A high-tech performance center on site is complemented by an affiliation with Ventana Canyon Golf & Racquet Club nearby.
Consider: Alcohol is a bring-your-own affair, not disapproved-of but not particularly encouraged. The point of Canyon Ranch is to be actively engaged in your own wellness, so while there's ample opportunity for rest and relaxation, those seeking Mai Tai-fueled naps in the sand should look elsewhere.
Article continues below advertisement
Body Holiday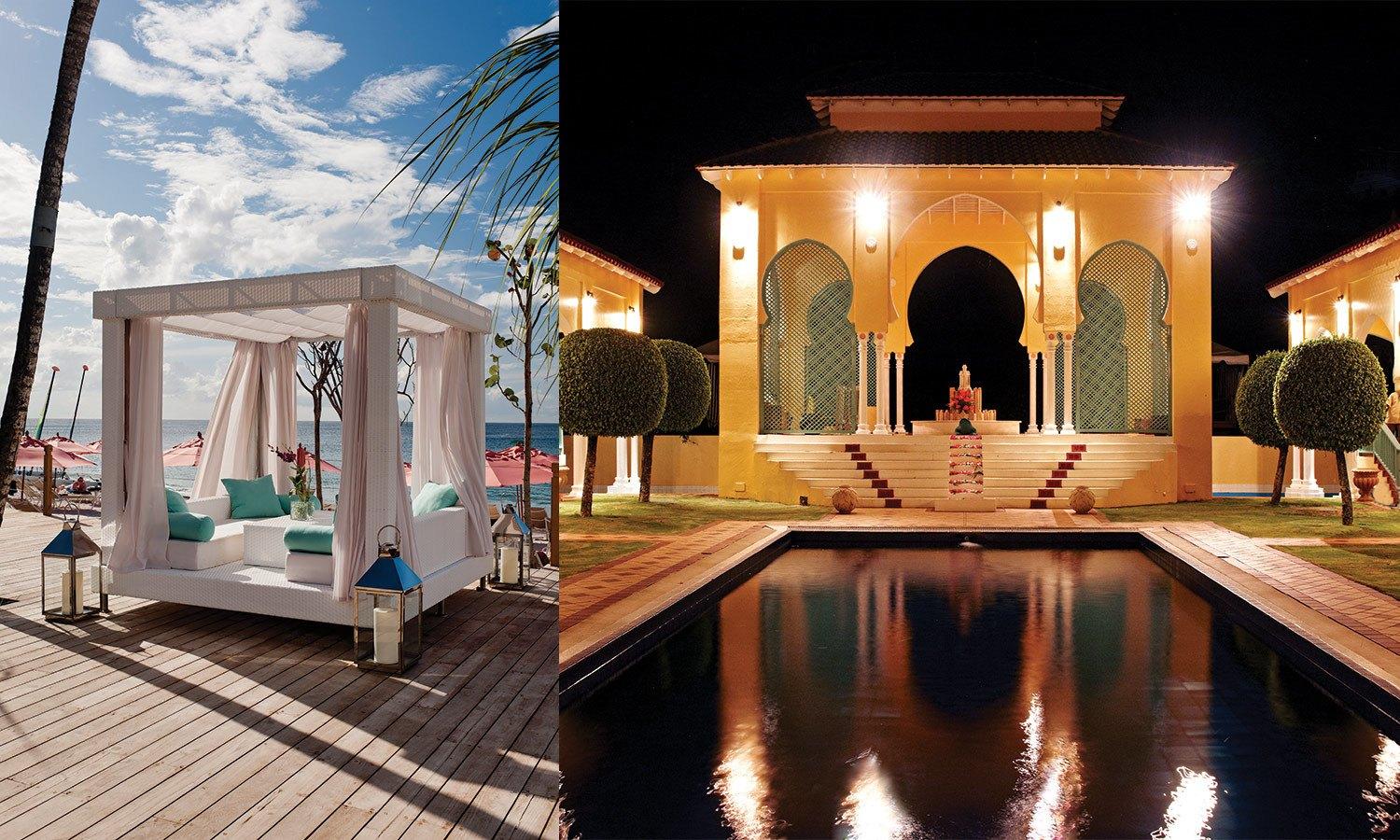 St Lucia
"Give us your body for a week and we'll give you back your mind"— so promises this picturesque all-inclusive resort on Cariblue Beach, on the northwest tip of St. Lucia. Along with pure sand, crystalline water and postcard views, the resort offers customized itineraries to restore body and soul, along with five-star dining and a great spa/wellness center. Choosing from 170 treatments and more than 50 sports and activities, specialists, nutritionists and advisors can help you build a schedule for your visit, or you can wing it once you arrive.
Golf: The resort's own Coubaril Valley Golf Academy offers specialized instruction and computer swing analysis on a four-hole practice course and putting facility plus access to the lauded (and beautiful) Saint Lucia Golf and Country Club.
Consider: Sample schedules show a daunting lineup of morning golf lessons followed by spinning classes, Krav Maga self defense, rugby, Pilates and health science consultations, but then there's wine and cheese pairing, tai chi, and a nearly endless spa menu. You could lounge on the beach all day—but you won't.
Article continues below advertisement
Brenners Park-Hotel & Spa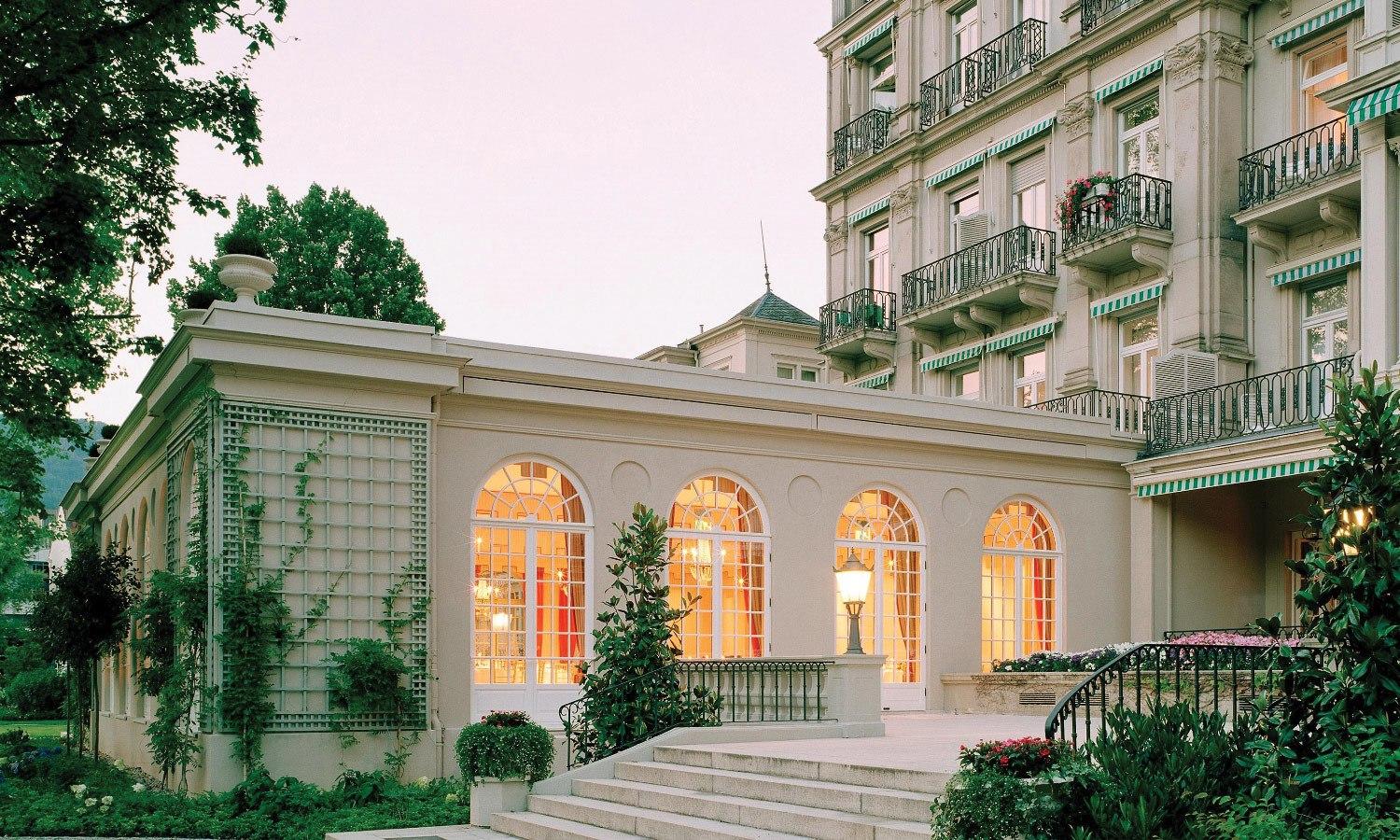 Germany
Offering an integrated approach to wellness that covers beauty, detox, nutrition, emotional balance and medical care, guests can get on at the local Golf Club Baden-Baden and Golf Club Soufflenheim.
Article continues below advertisement
Stanglwirt Resort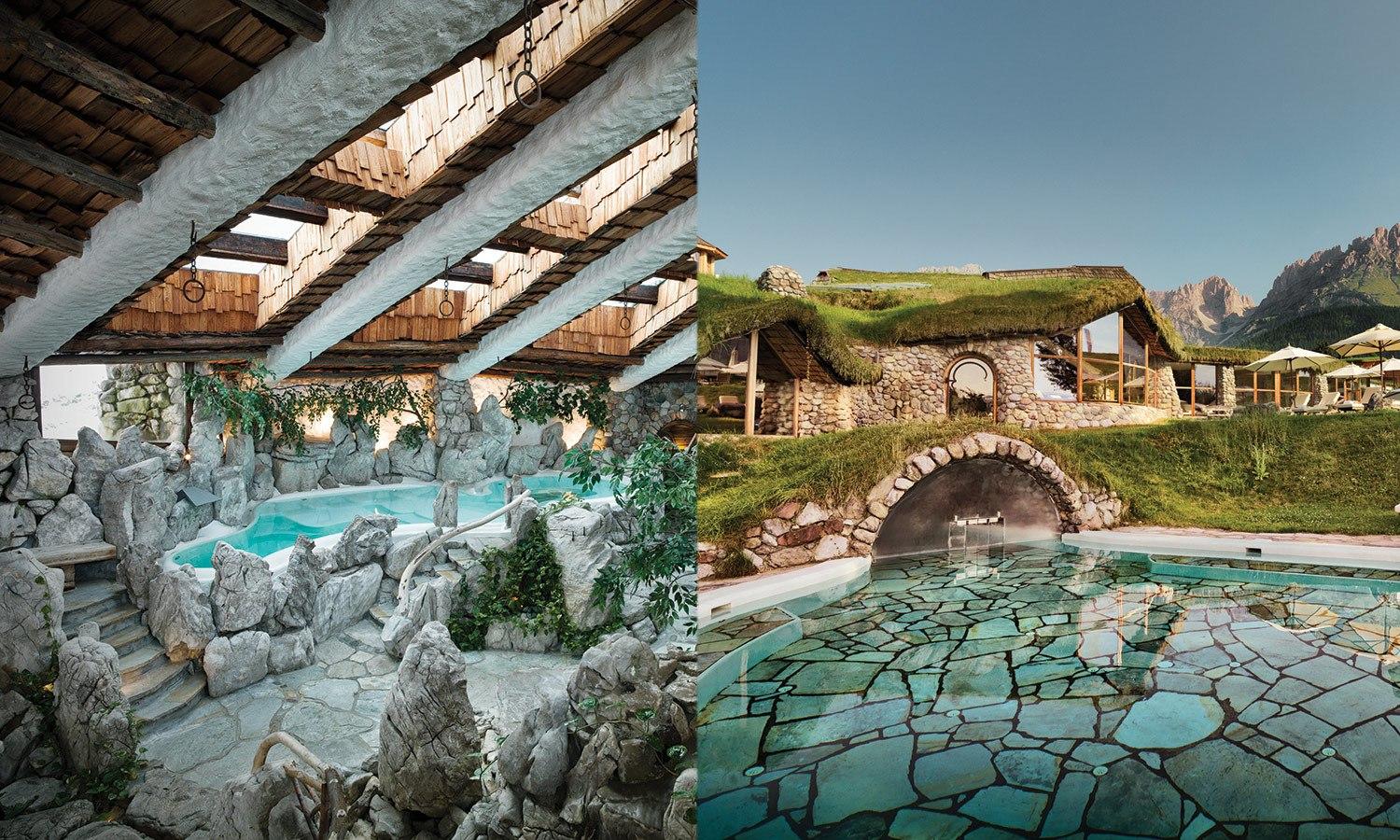 Austria
Top medical and health programs are available at this picturesque wellness retreat and spa, which features nutritionists, great golf, yoga and so much more—including an incredible sauna complex and a simply unbelievable array of water/swimming environments.
Article continues below advertisement
Nemacolin Woodlands Resort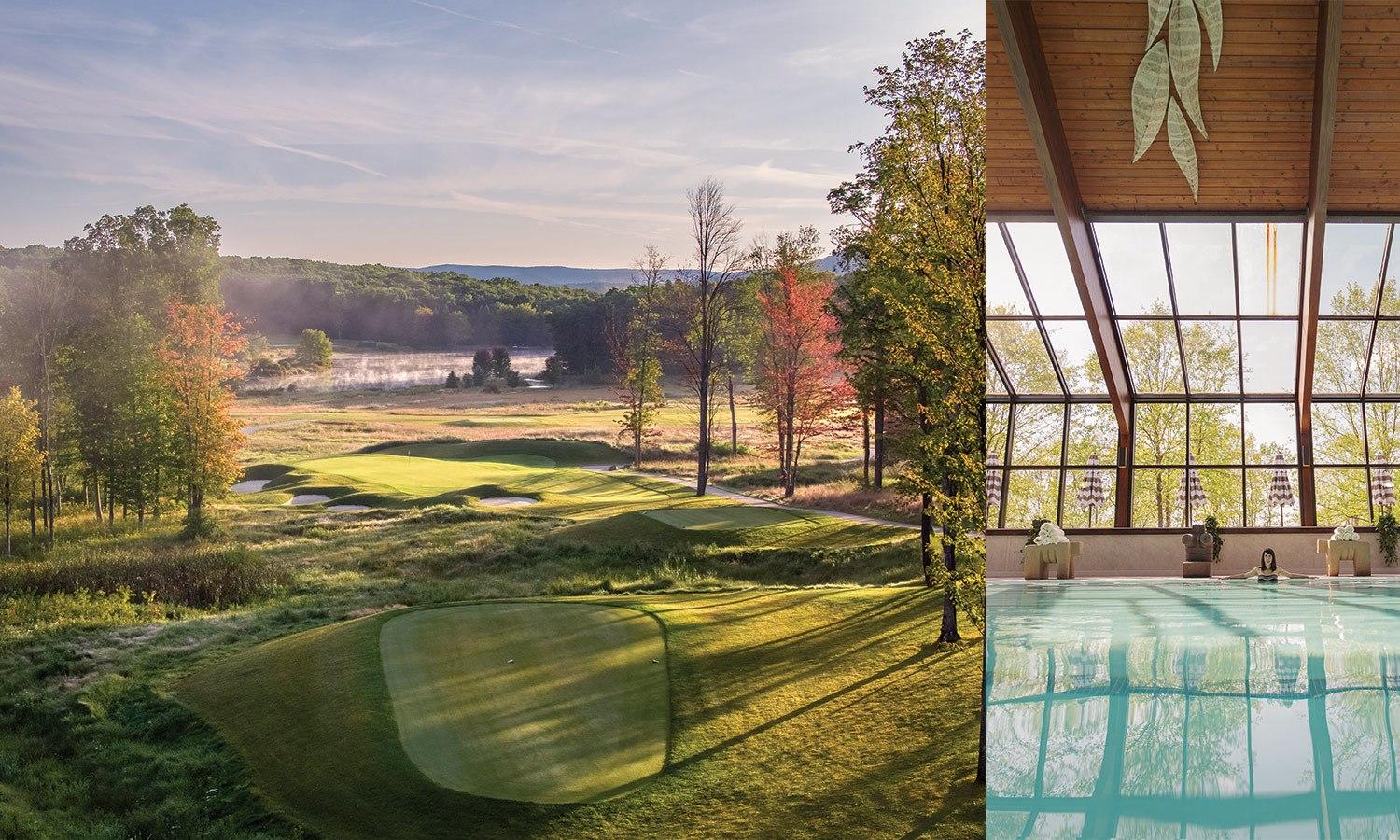 Nemacolin Woodlands Resort
Pennsylvania
Recharge with a holistic healing center and gardens, immersive wellness retreats with top nutritionists and guides, an immense spa, and two of the state's best golf courses.
Article continues below advertisement
Le Blanc Spa Resort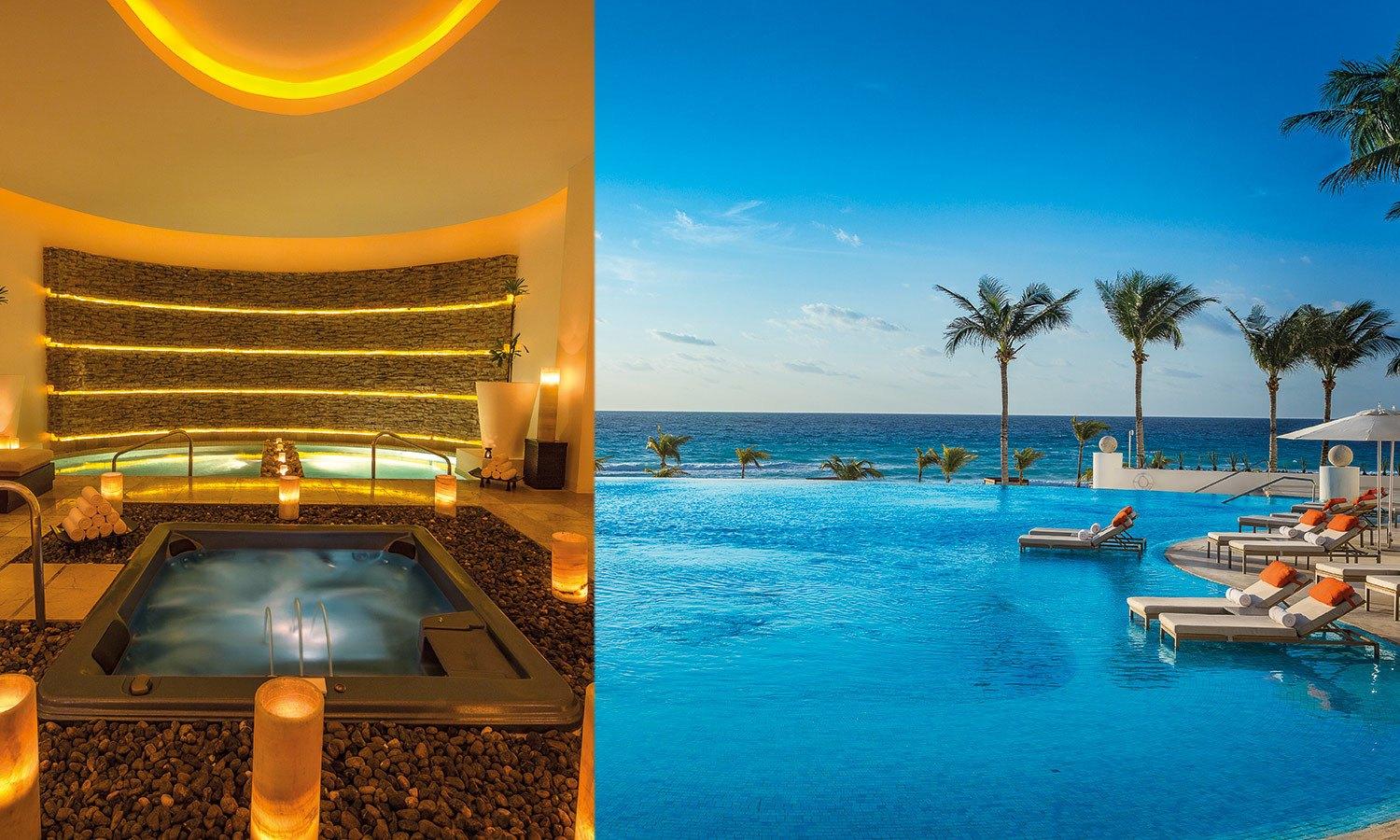 Cancun
Infinity pools, hydrotherapy and a vibrant wellness program is complemented by lovely beaches and one of Cancun's best golf courses, all near ancient Mayan ruins.
Article continues below advertisement
Fairmont Kea Lani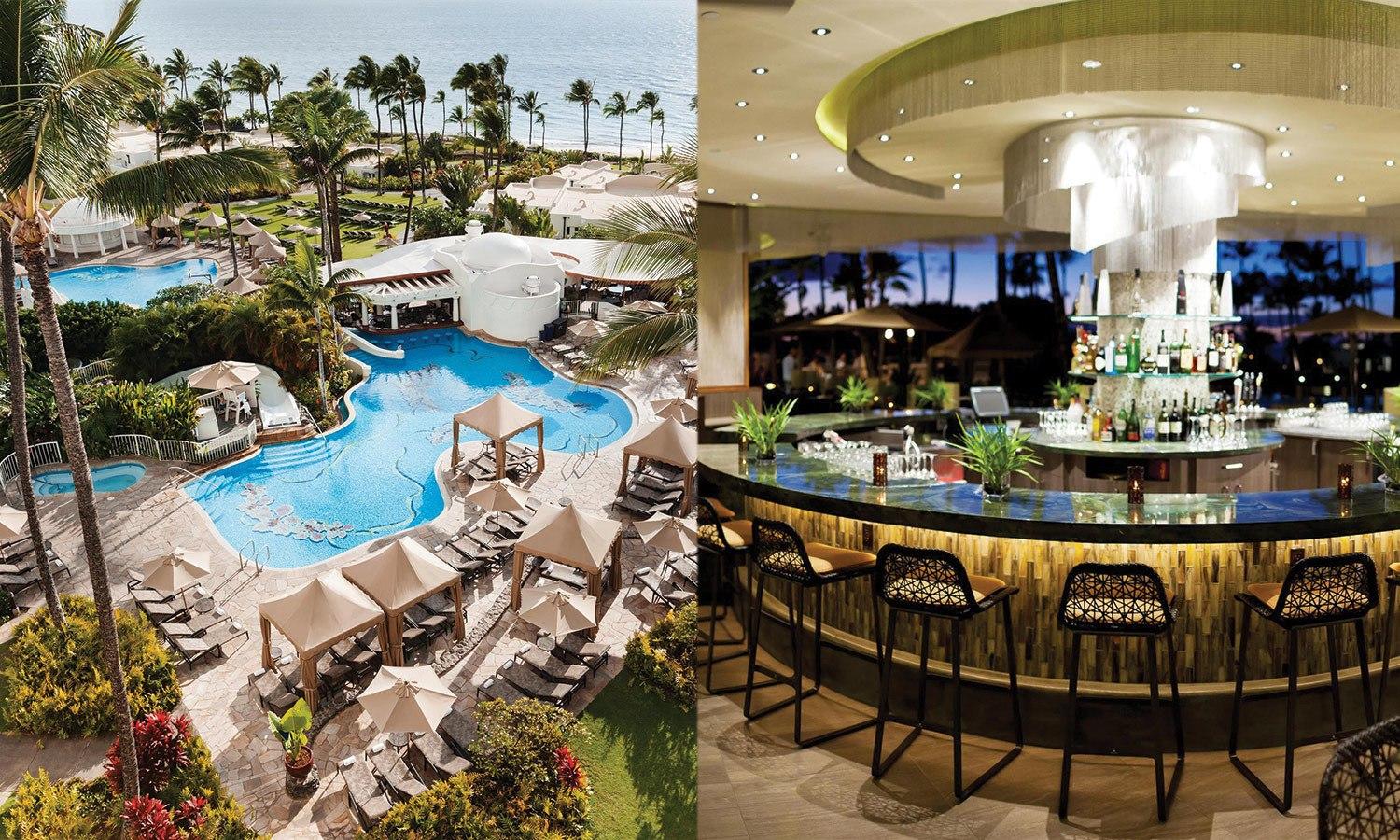 Maui
As if access to the unparalleled Wailea Golf Club wasn't enough, the Fairmont Kea Lani has debuted a new 860-square-foot dedicated wellness suite that includes speciality vitamin-infused showers, luxury sleep-promoting linens, top skincare and aromatherapy amenities, spa experiences and even in-suite fitness equipment (plus all of the top resort's other activities). We feel better already.
Article continues below advertisement
American Club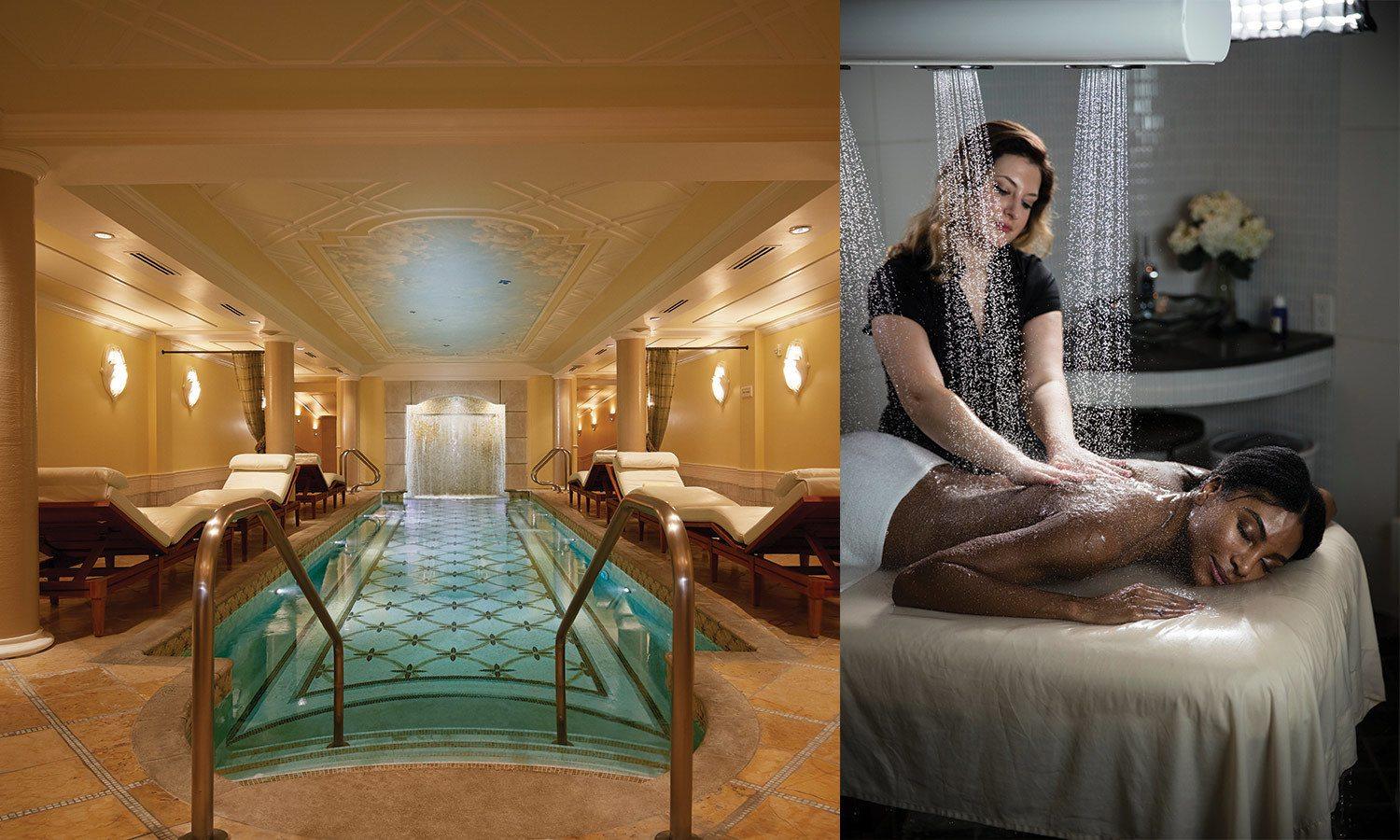 Wisconsin
Built in 1918 as worker housing for Kohler, today this is a five-star, five-diamond resort with a state-of-the-art 100,000 sq ft SportsCore fitness center, miles of hiking trails, a vibrant "Yoga on the Lake" program and a spa that has to be seen to be believed.
Golf: Host to three PGA Championships and a Ryder Cup, Whistling Straits needs no introduction. Nor does Blackwolf Run, site of two U.S. Women's Opens and a strong exclamation point on The American Club as a must-play golf destination.
Consider: If you want to know what a world-class spa can be, have it built by the top name in water-related fixtures. Kohler has created a masterpiece.
Article continues below advertisement
Puntacana Resort & Club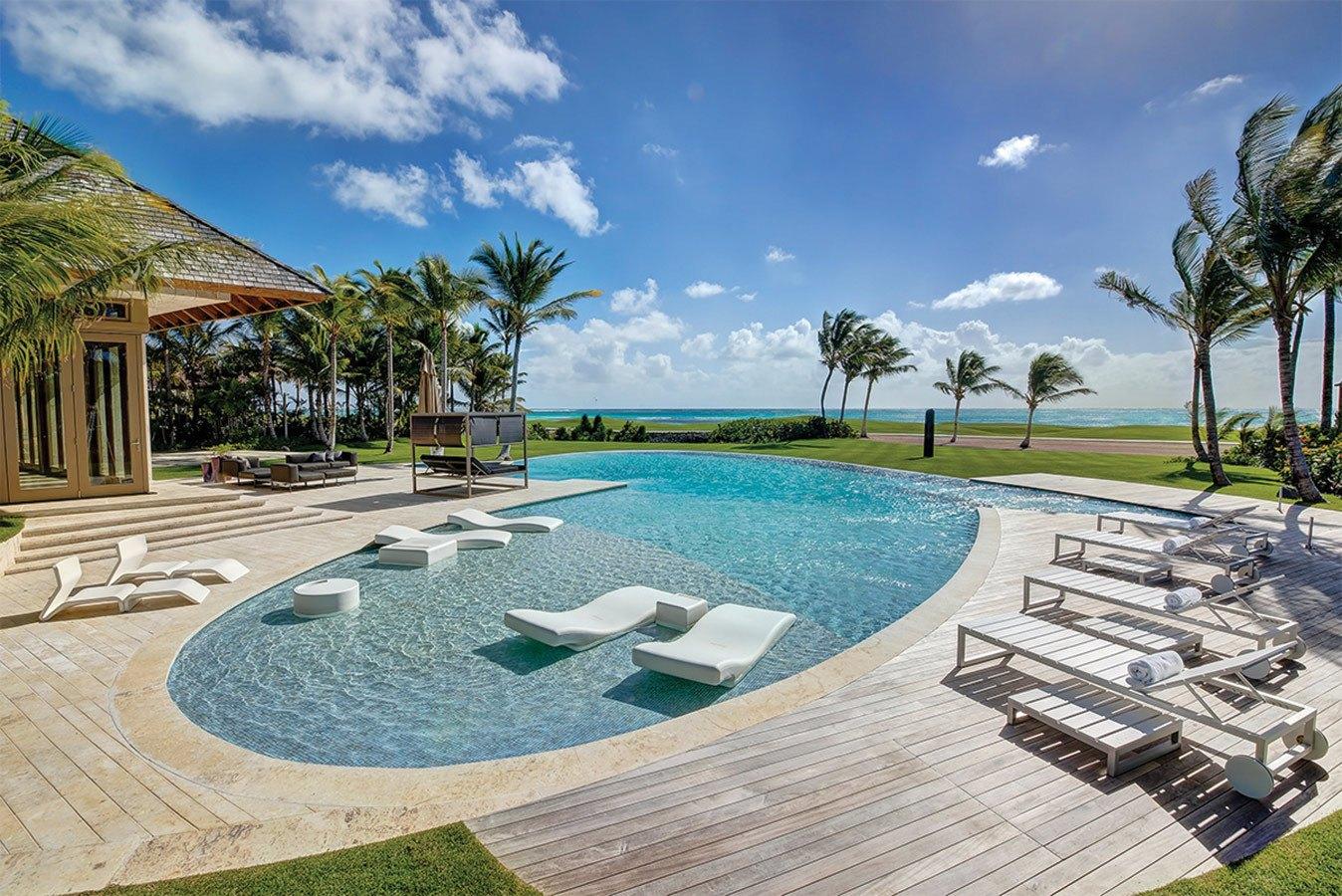 Dominican Republic
Vast seascapes and a stunning golf course alongside an ecological reserve with 12 natural springs, miles of trails and numerous sports options. The resort's Six Senses Spa takes care of the rest.