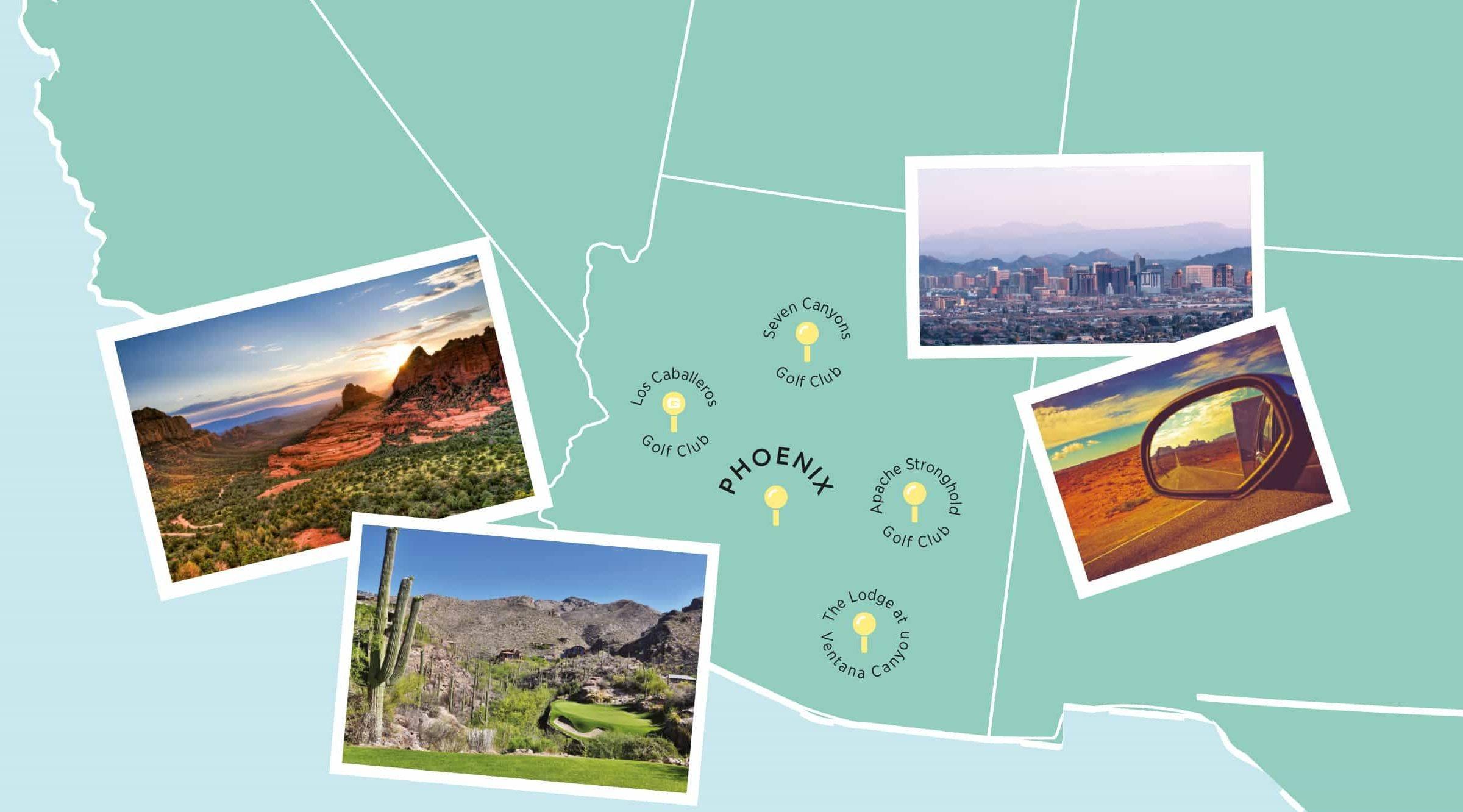 Weekend Phoenix Road Trip
Sometimes you need to get away—but not too far away. Forget spending half your vacation on a plane, dealing with long security lines and unwieldy club bags, and opt for a road trip with friends or family instead. Throw your clubs in the trunk, pack a three-day bag and hit the highway for some serious fun with the radio blasting. Remember: whether you're traveling as far afield as Scotland or just down the road, great golf is everywhere. Now get out there and find it!
Article continues below advertisement
Working with our friends at GEICO, we've put together a few maps of various metro areas, complete with course recommendations within a roughly two-hour radius of the center (including GEICO Save Your Green options, which offer a lot of bang for your buck). Leave Friday after work, golf the weekend and be home in time for dinner Sunday night, refreshed and ready for the work week. Use these as inspiration to plan your own road trip, and check wgj.golf for more. Just don't forget to go through our pre-trip checklist before you get rolling.