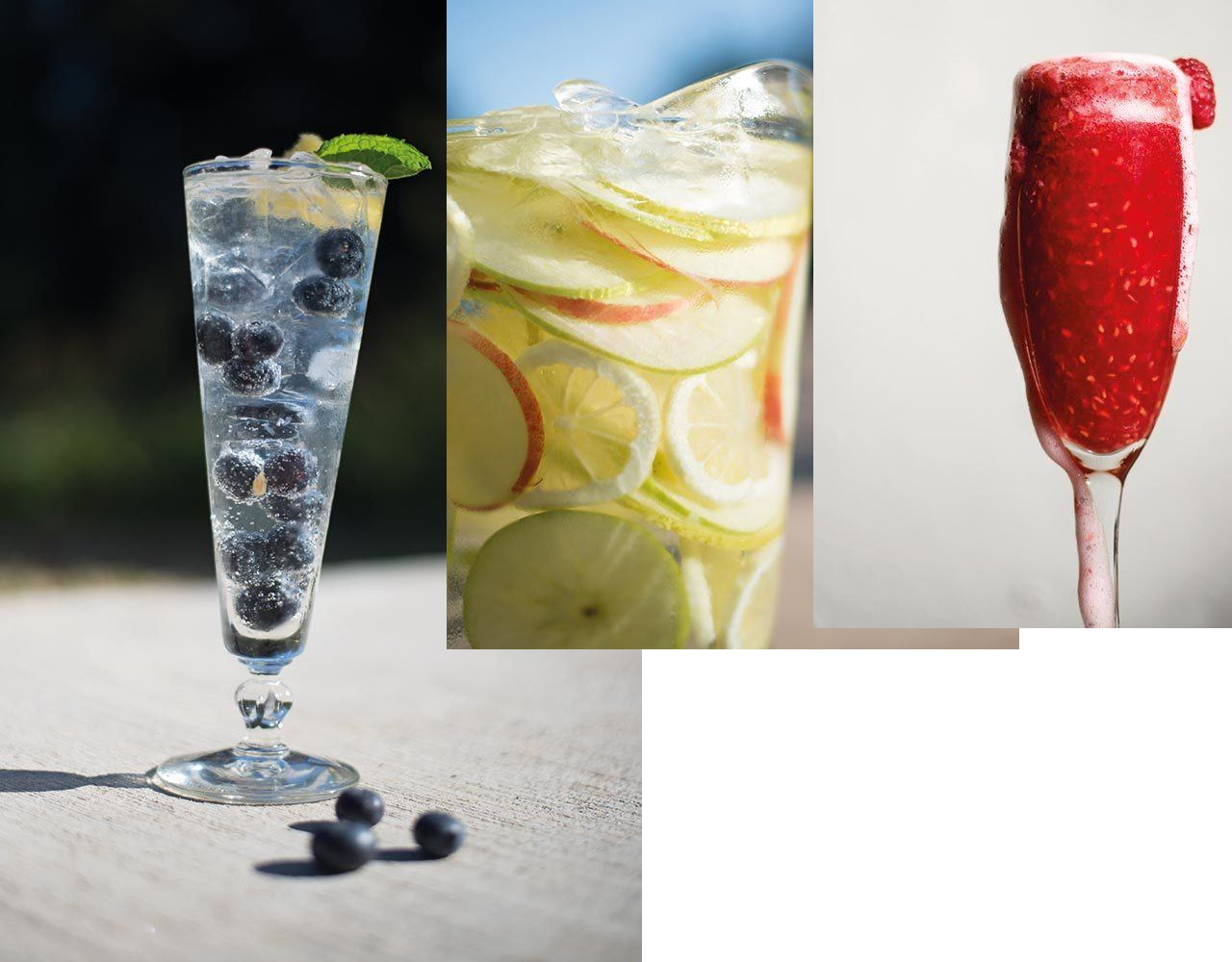 Autumn Cocktails: Red, White & Blue
Red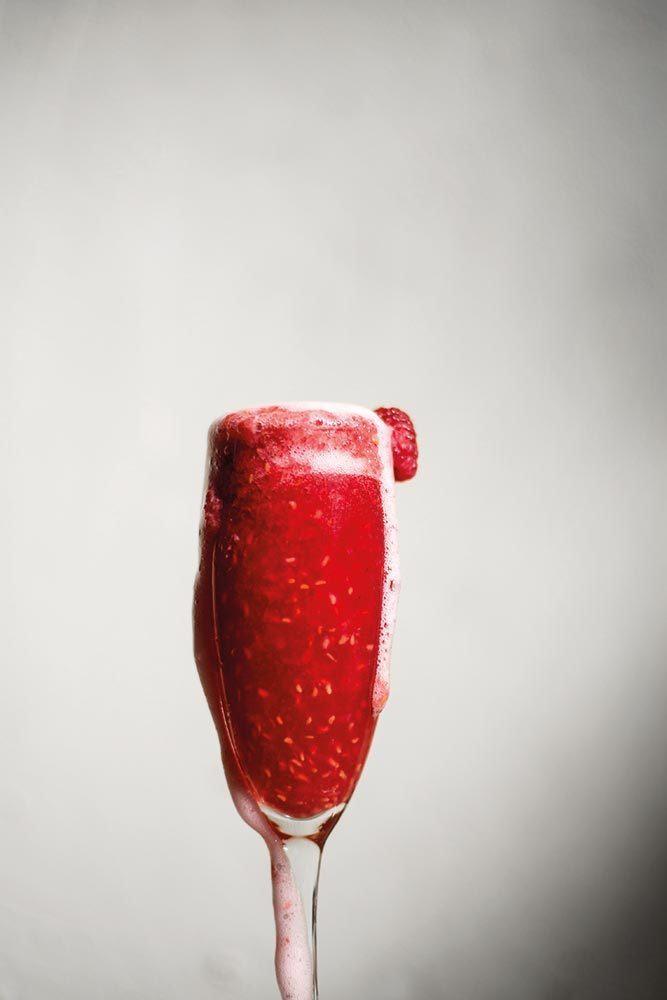 Here comes a Champagne cocktail with a little kick. As an alternative, use a sparkling wine—but keep it dry as the berries should be all the sweet you need.
2 Tbsp pureed raspberries
1oz Stolichnaya's Stoli Razberi
Champagne or sparkling wine
Puree fresh or frozen raspberries and mix with 1oz of Stoli Razberi vodka, then pour into a Champagne flute. Fill with sparkling wine or Champagne, garnish with fresh raspberry and enjoy.
Article continues below advertisement
White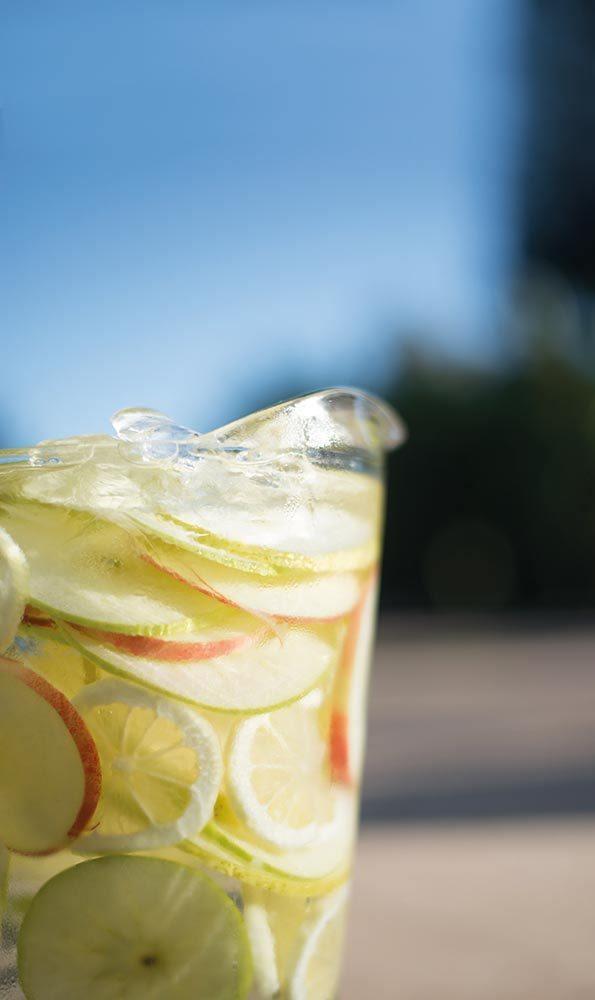 This paler version of Spain's usual red-wine sangria is both lighter and brighter, offering soft citrus and zesty refreshment.
1 White peach, sliced
1 Granny Smith apple, sliced
1 Green pear, sliced
1 Lemon, peeled and sliced
1 bottle light white wine (e.g. Pinot Grigio)
4.5oz St. Germain Elderflower Liqueur
Slice fruits into large, thin wheels then stack in a pitcher, alternating fruits in layers. Pour in the St. Germain and cover with the bottle of light white wine (Pinot Grigio or similar); leave refrigerated for 24 hours (or for as long as you can stand). Pack the pitcher with ice if you're preparing within hours of enjoying, and be sure there's fruit in the glass when serving.
Blue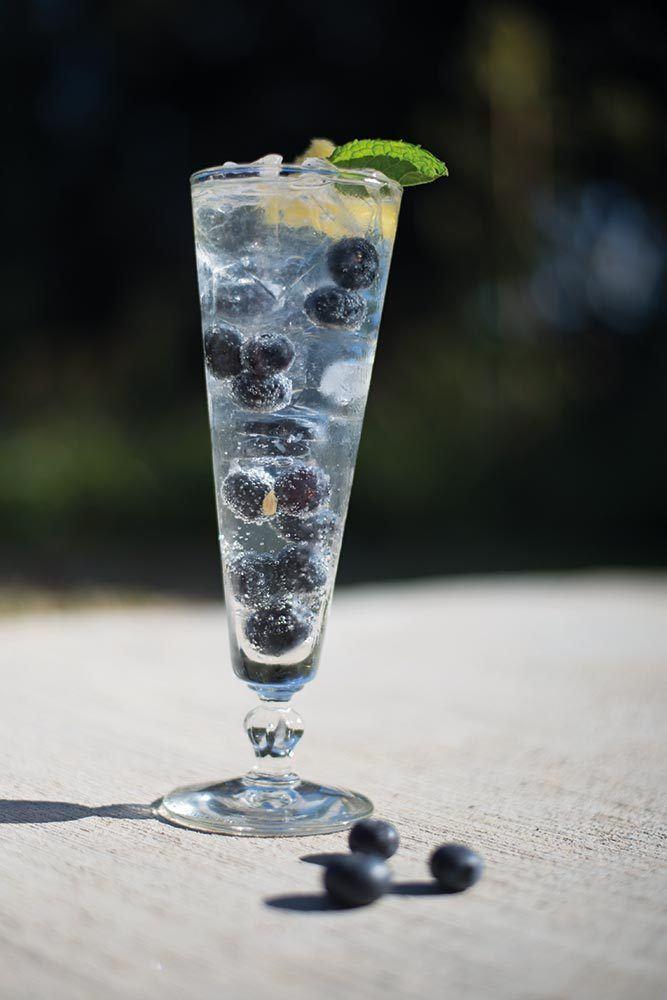 America does indeed stretch "from sea to shining sea," and so blue gilds our glorious shores, it is the color of the field upon which our flag's stars shine, and it is color of the sky in which that flag proudly flies. Utilized in pancakes, atop apple pie, and in countless other places, blueberries here offer a brilliantly sweet and clear accompaniment to a dry gin dazzler.
12-16 Blueberries
3oz Tanqueray Gin
Fever Tree Premium Bitter Lemon
Sprig of mint
Chill a tall glass by filling it with crushed ice and letting it sit. After two minutes, pour out any water in the glass but retain the ice. Pour 3oz of gin over the ice, fill glass with Fever Tree Premium Bitter Lemon and stir-in the blueberries. Add ice if needed, garnish with a lemon peel and sprig of mint and watch the heat raise a white flag.