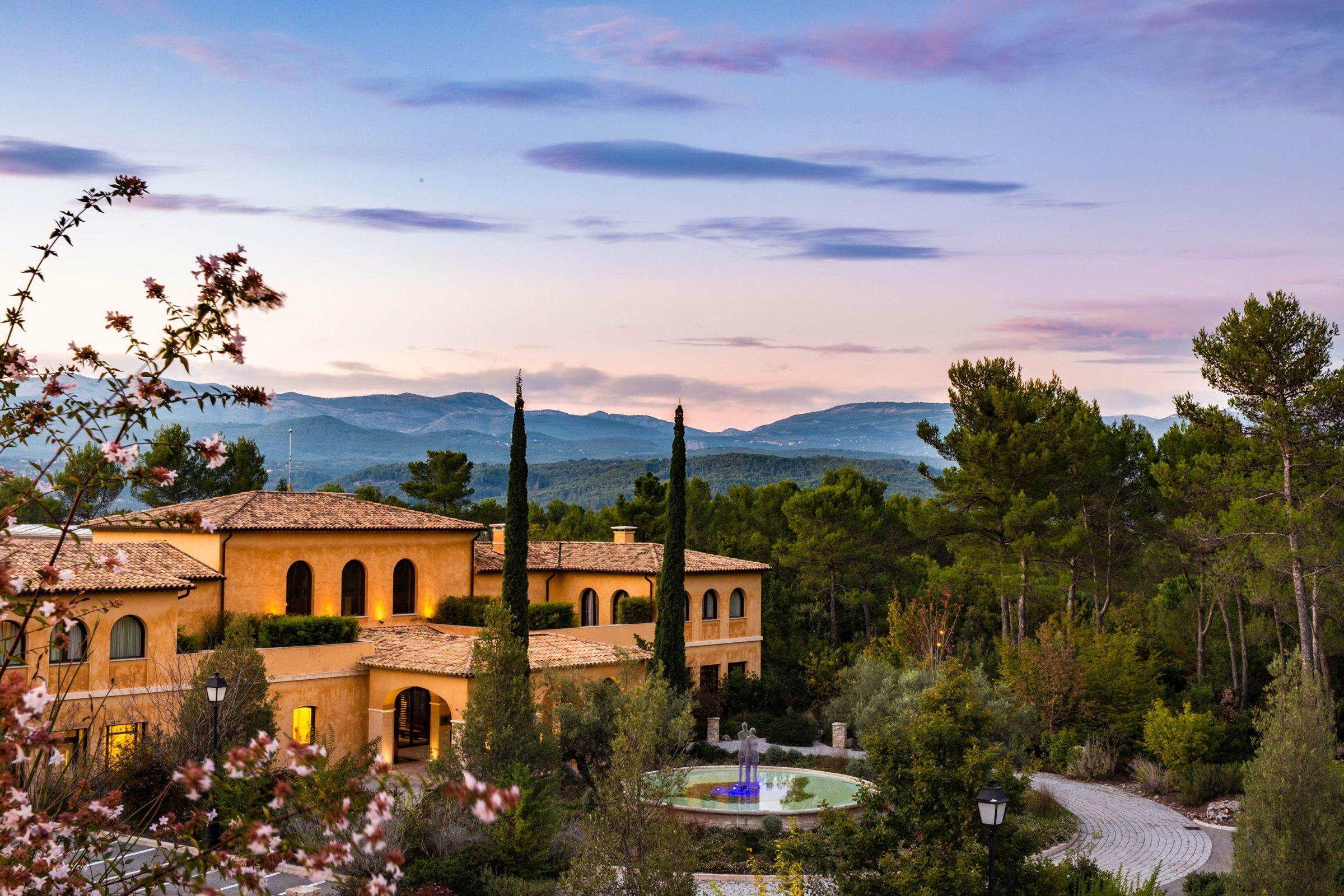 Food: Provence
While there are many theories as to why the French can eat baguettes with butter and cheese, then wash it down with wine and not end up gaining a ton of weight. The most likely explanation is the most simple: basically, they eat good food. Nowhere is this more obvious than in Provence, one of the best food and wine regions in the world.
Here, vineyards run alongside top resorts and restaurants that serve up the best of life with offerings made from fresh produce and hormone-free meats, and home-cooked meals often are prepared from scratch using whole, unprocessed ingredients.
Article continues below advertisement
Whatever the dish in Provence, the individual components are usually healthy, even if the meal on the table seems decadent. As a way to integrate the healthy ideals of French cooking into your diet, forget processed foods and keep only whole ingredients in your home. Be sure to source organic produce from fine retailers or farmers' markets and consider a balanced proportion of meat, vegetables and grains at each setting.
For the most basic taste of Provence, enjoy the recipe here. Use it as inspiration and explore your own path to being a bon vivant. If nothing else, it could lead you to some beautiful places—Bon appétit!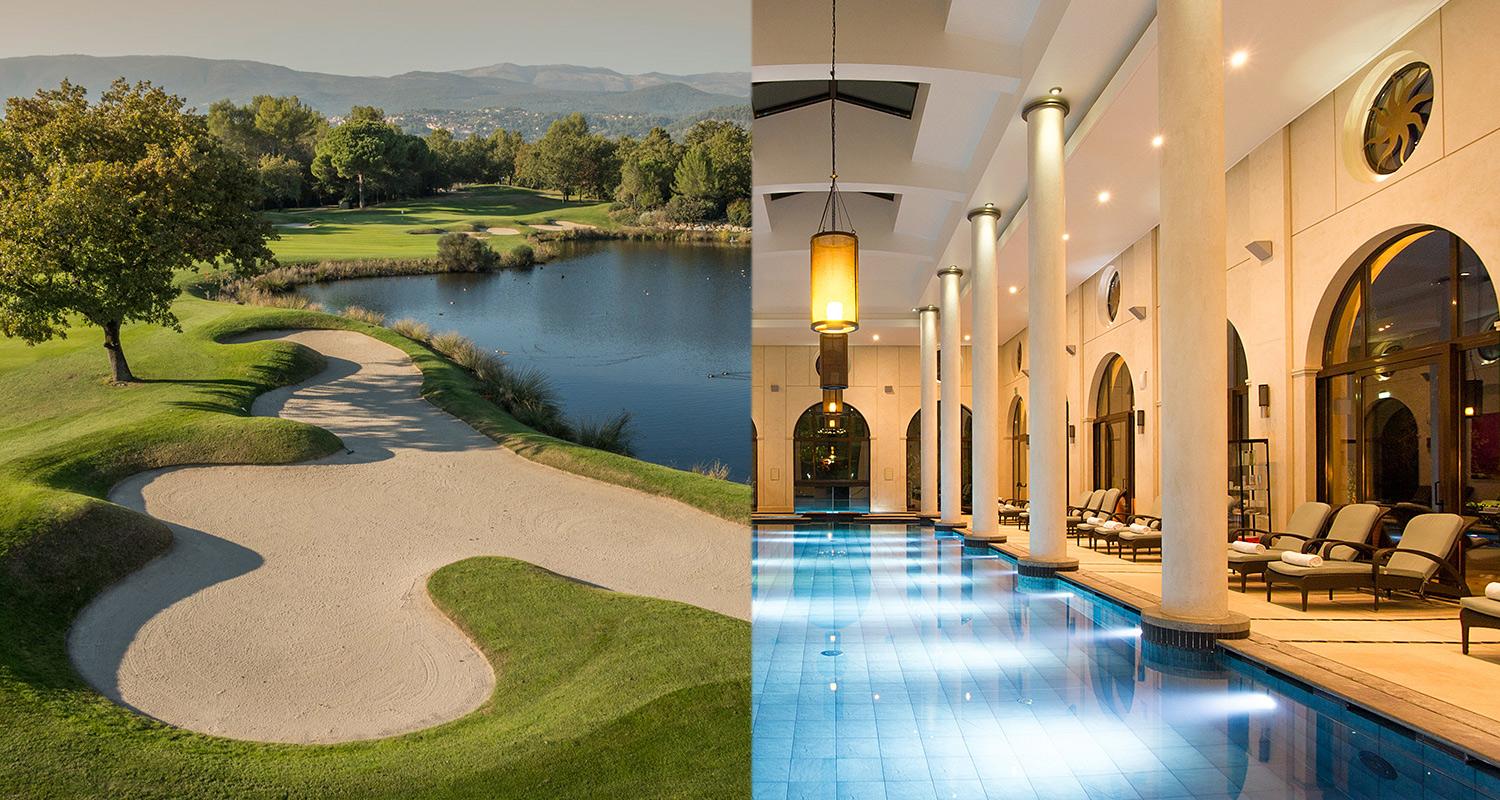 Article continues below advertisement
Live the Life
To experience the best of la vie Provençal, visit the Terre-Blanche Spa Hotel & Golf Resort in Tourrettes, just 35 minutes from Cannes. With two exquisite golf courses, one of which hosts the Ladies European Tour's Terre Blanche Ladies Open, a serene spa, top dining and amenities and one of the most picturesque settings imaginable, this resort is the ultimate getaway for lovers of the game.
In addition, the resort's excellent Le Faventia restaurant serves gourmet cuisine that complements a healthy lifestyle and epitomizes the French way of eating. The restaurant, which has a Michelin Star, is helmed by Chef Philippe Jourdin, who ensures ingredients are fresh, clean and local when possible. Meals are delicious and balanced, the golf is epic, the spa is transformative and the overall experience far exceeds just très bien. We cannot recommend it enough.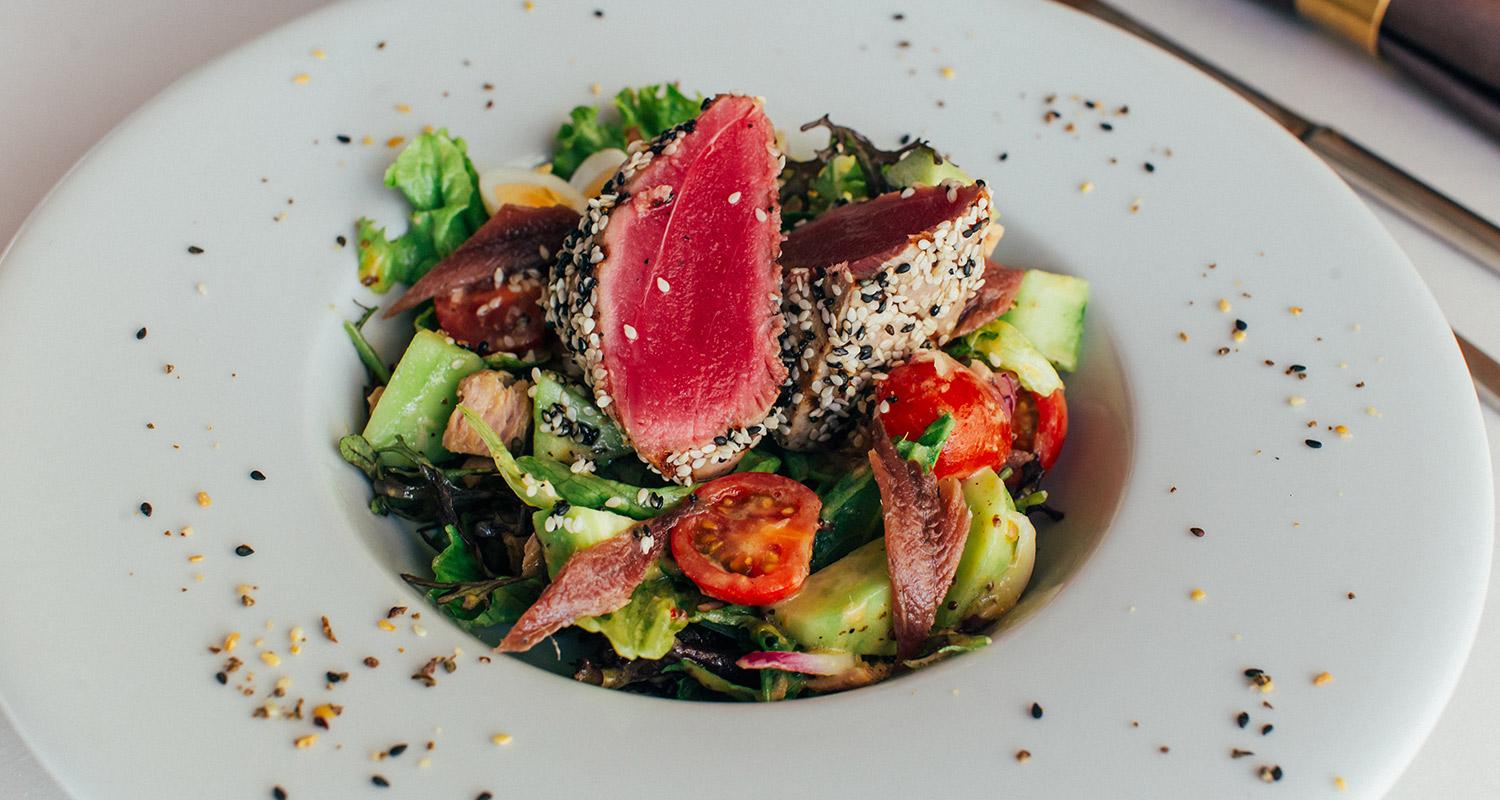 Article continues below advertisement
Salad Niçoise
A classic Provence dish with origins in the city of Nice, the ubiquitous Salad Niçoise usually consists of tuna, haricots vert, boiled egg and tomatoes dressed in a classic vinaigrette. It's high in healthy omega-3s, protein and fiber. We like it with a tuna steak seared rare, but high-quality tuna packed in olive oil can be substituted as well.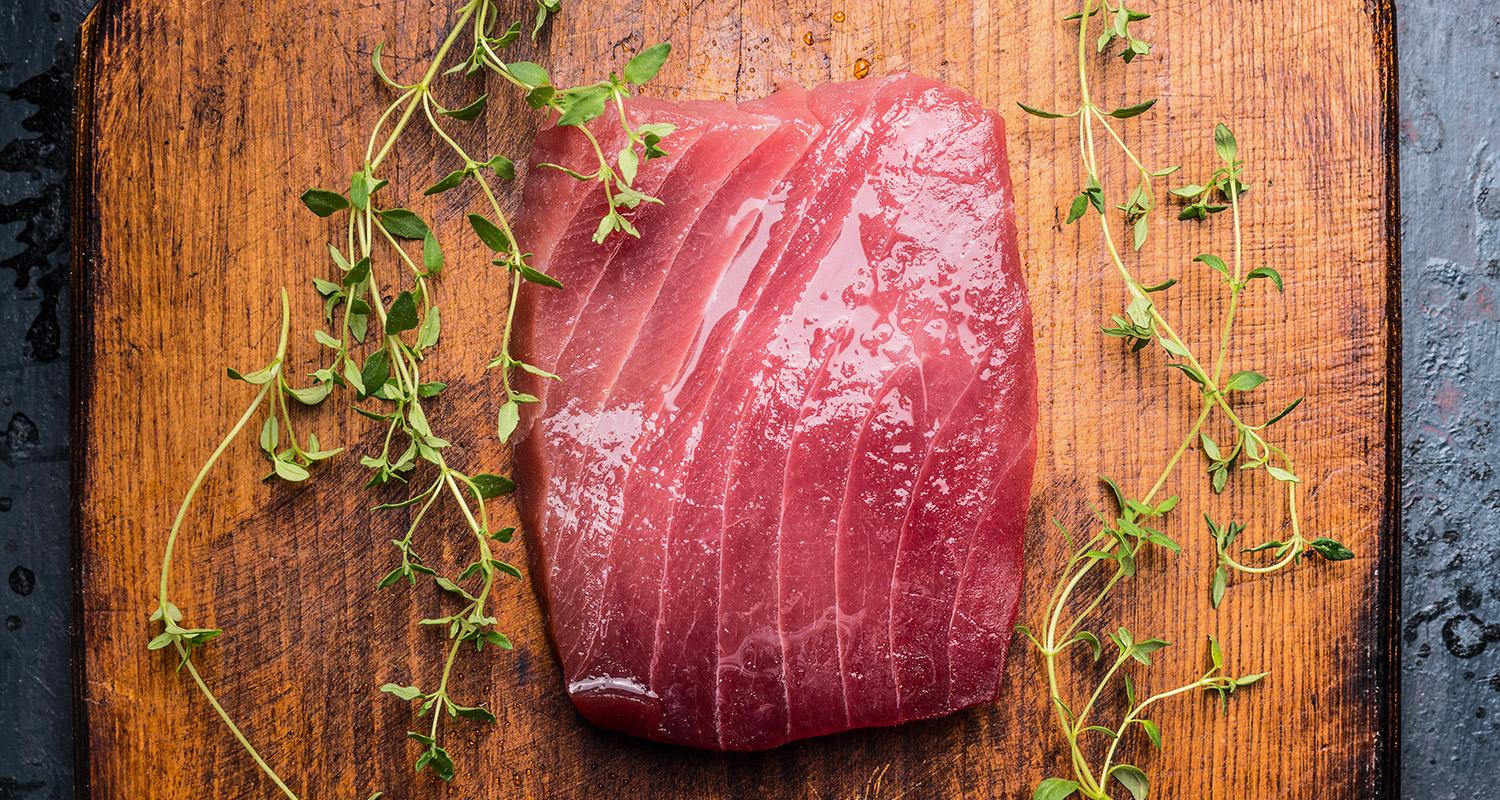 Article continues below advertisement
Ingredients
Serves 4
For the vinaigrette:
You'll happily have extra. Store it in an airtight container and use it for another salad, to top steamed asparagus or to toss with roasted potatoes for a healthy, flavorful side dish.
2 garlic cloves minced, micro-planed or otherwise smashed into a paste
1 teaspoon Dijon mustard
3 tablespoons red wine vinegar
Juice of ½ a lemon
2 tablespoonsm finely chopped flat leaf parsley
2 tablespoons finely chopped tarragon
2 tablespoons finely chopped chervil
1 small shallot, minced
½ cup good olive oil
sea salt and freshly ground pepper to taste
For the salad:
½ pound small red potatoes, washed, scrubbed and halved
4 large eggs
¼ pound haricot vert or French green beans, washed and stems trimmed
1 pound sushi-grade tuna
1-2 tablespoons olive oil
½ pint sweet grape or cherry tomatoes, washed and halved
½ cup Niçoise olives
¼ of a red onion, halved and thinly sliced
8 anchovy fillets
8 caper berries with stems
¼ bunch fresh chives, snipped in half
Article continues below advertisement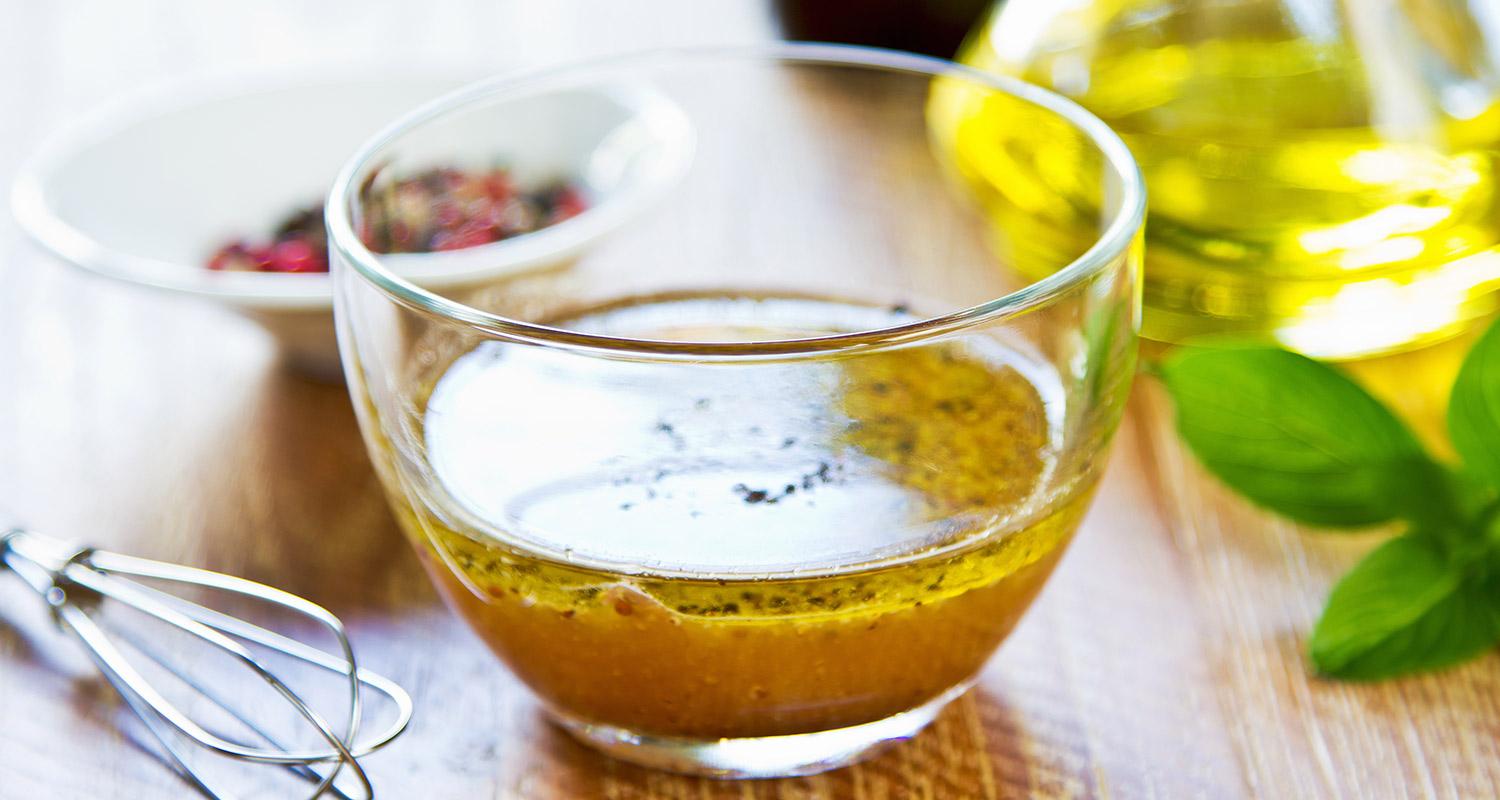 Method
Make the dressing first by combining all ingredients in a KitchenAid blender and pulsing until well combined. Set aside at room temperature to let the flavors come together.
Remove the tuna from the refrigerator and let it rest at room temperature.
Put the potatoes in a large saucepan. Add a generous pinch of sea salt and enough water to cover the potatoes. Bring to a boil over medium heat. Reduce the heat and simmer the potatoes for 12 minutes and then add the eggs. Place a colander or steamer basket on top of the pot, add the green beans and cover with the lid. Steam the beans for 5 minutes until tender and bright green, but not mushy. Remove them and rinse under cold water. Continue to cook the potatoes until fork tender. Drain the potatoes and eggs from the pot and rinse briefly with cold water.
Article continues below advertisement
Remove the eggshells and cut the eggs in half lengthwise.
Coat the tuna with olive oil and a little of the vinaigrette. Season with salt and pepper to taste. Place a large skillet over medium-high heat. Gently place the tuna in the hot pan and allow it to sear for about 2 minutes on each side. Transfer the tuna to a cutting board and slice it. It should be white and cooked on the outside and very red and rare in the middle.
To assemble the salad, combine the potatoes, green beans, tomatoes, olives, anchovies, capers, red onions and chives in a large bowl. Shake the vinaigrette to re-combine and drizzle the salad with enough dressing to moisten it and toss to coat. Take care not to mush the ingredients together, just gently coat them with the dressing.
Arrange dressed salad on a serving platter, surround with the eggs and top with the sliced tuna. Drizzle with a bit more vinaigrette if desired.
Traditionally the salad is lettuce-free, but it can be served on a bed of torn romaine lettuce or mixed greens.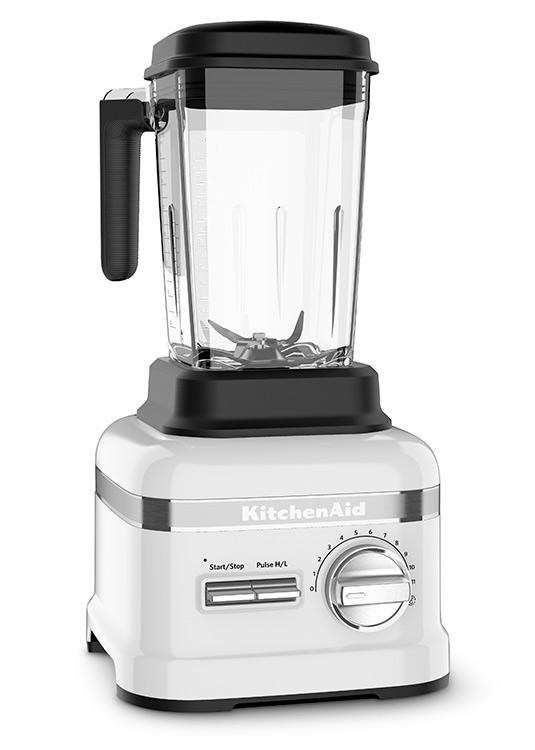 KitchenAid Pro Line Blender
Useful for creating dressings and other toppings, along with smoothies, juices, jellies and more, this blender's exclusive Thermal Control Jar allows one to blend and to heat soup in only five minutes, making it a gourmand's dream. Furthermore, this is the most powerful blender of its kind, allowing home chefs to whip up fantastic creations, including any one of the 24 recipes created just for this unit.
Find out more at kitchenaid.com