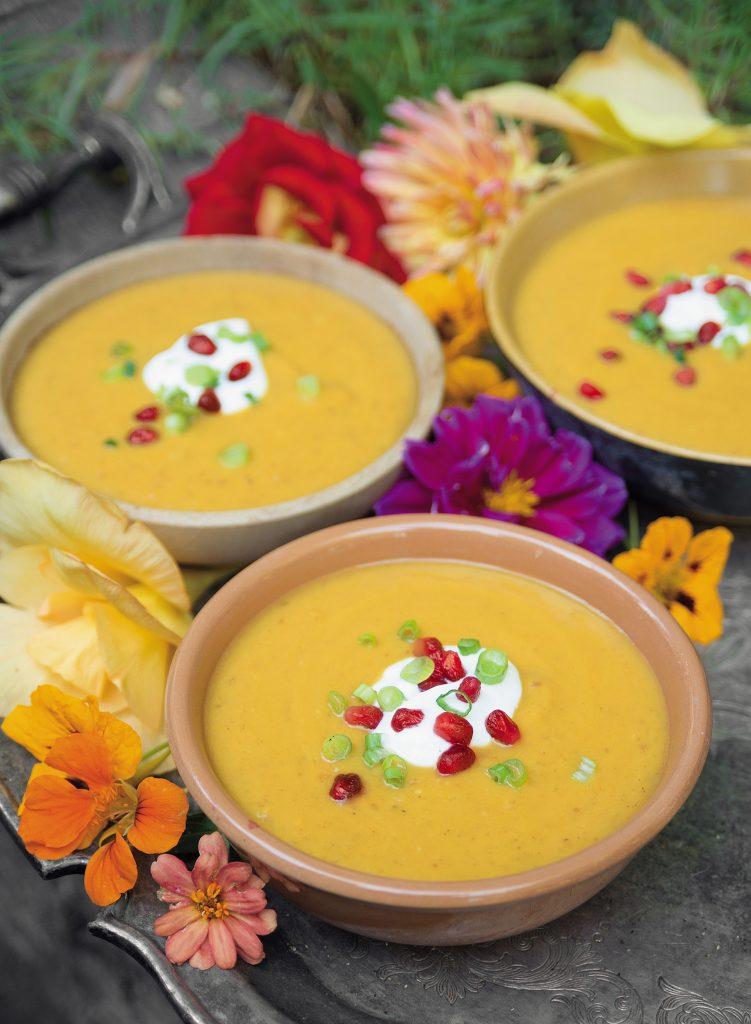 Forest-Living Inspired Cooking
If you like stories that involve someone following her heart into the great unknown, meet Erin Gleeson. A studied food photographer who was living in Brooklyn, New York, with her husband Jonathan Prosnit, Gleeson followed him to the San Francisco Bay Area when his work called. The couple found a cabin in the woods to call home and Gleeson set to work figuring out what would come next. An avid cook and then vegetarian, she started a food blog called The Forest Feast (theforestfeast.com), which offered healthy, easy-to-assemble recipes and a celebration of her life in the woods featured in gorgeous photos. Six months after it launched, an agent contacted her and suggested she turn the blog into print, and The Forest Feast cookbook was born. That book became a New York Times Bestseller, and now it's joined by The Forest Feast Gatherings, which arrives just in time for the holidays.
Article continues below advertisement
"It's very similar to the first book," says Gleeson, "but it's for different occasions: a dinner party, cocktail party, brunch party, holiday party… For when you're having six to eight people over and you're not sure what to make."
In addition to being healthy, responsible and beautiful, one of the highlights of Gleeson's cooking is its creativity, which doesn't rely on obscure ingredients to create fantastic flavors.
"I want to make it super-approachable," she says. "I get frustrated when I can't find certain bizarre ingredients, so if I can't find it at my local market then it's not in there."
Good news for anyone who wants to try their hand at a few of Gleeson's recipes, which she's thoughtfully provided for us here. Whether or not you live in an idyllic woodland setting, these should provide plenty of love and joy for you and yours this season—without too much trouble. As Gleeson herself writes on her site, "I hope to inspire healthy recipe ideas anyone can make—dishes that are easy enough after a long day at work, yet impressive enough for a party." Consider adding a few of the following to your holiday table.
The Forest Feast Gatherings and its predecessor are worthwhile additions to your kitchen library. Find them and more at theforestfeast.com