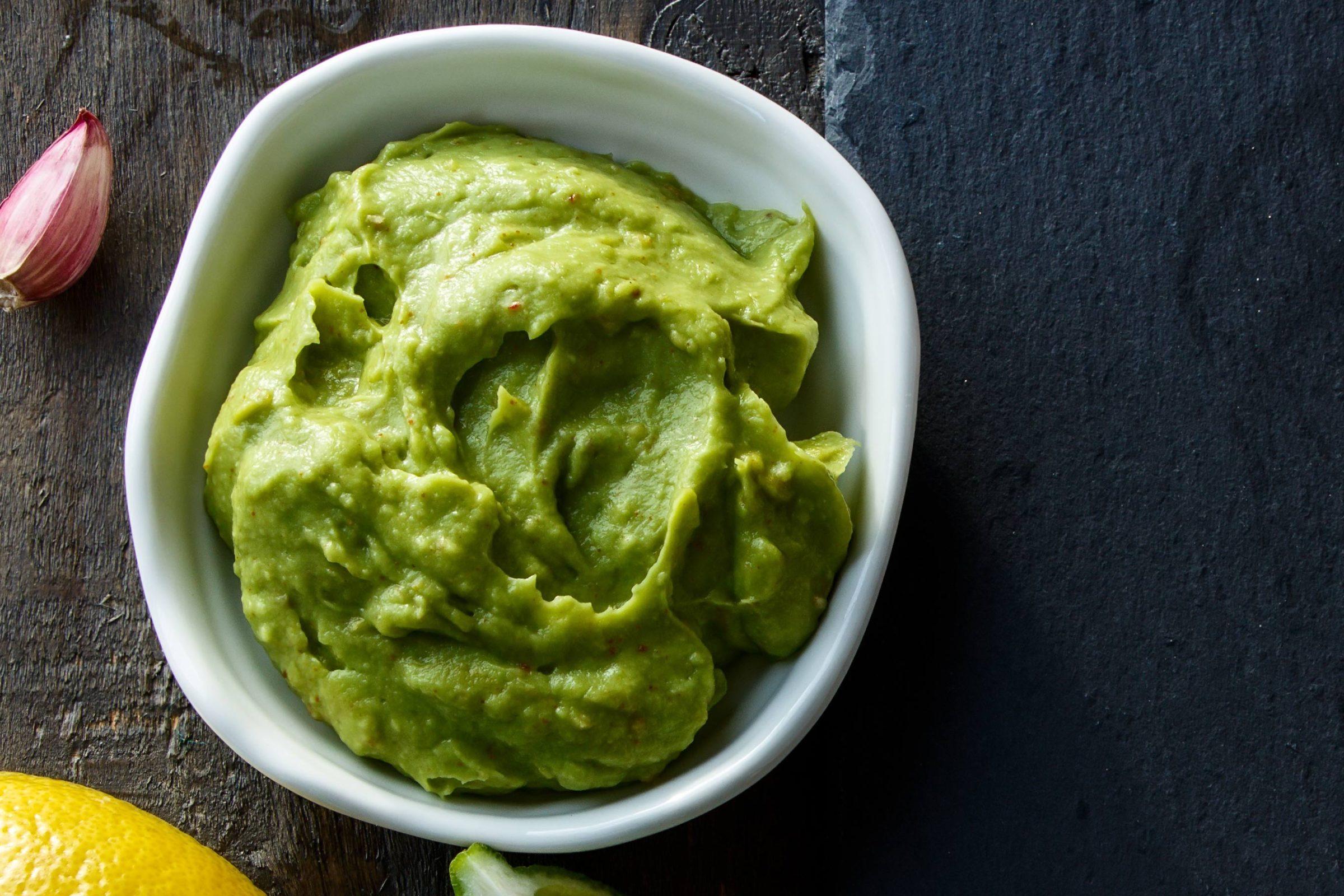 Superfood: Going Green With Avocado
From the outside the avocado doesn't look like much, lacking the visual appeal of, say, a sun-kissed peach or a freshly washed strawberry, but its leather skin hides a beauty of another kind.
Native to South Central Mexico, avocados (technically giant berries) are among the most nutrient-dense foods available, rich in pantothenic acid; potassium; folate; ribof lavin; vitamins K, B6, E and C; and fiber.
In fact, they contain high amounts of both soluble and insoluble fiber, and unlike most fiber-rich grains, the low levels of phytates and oxalates in avocados minimize calcium and mineral loss.
Article continues below advertisement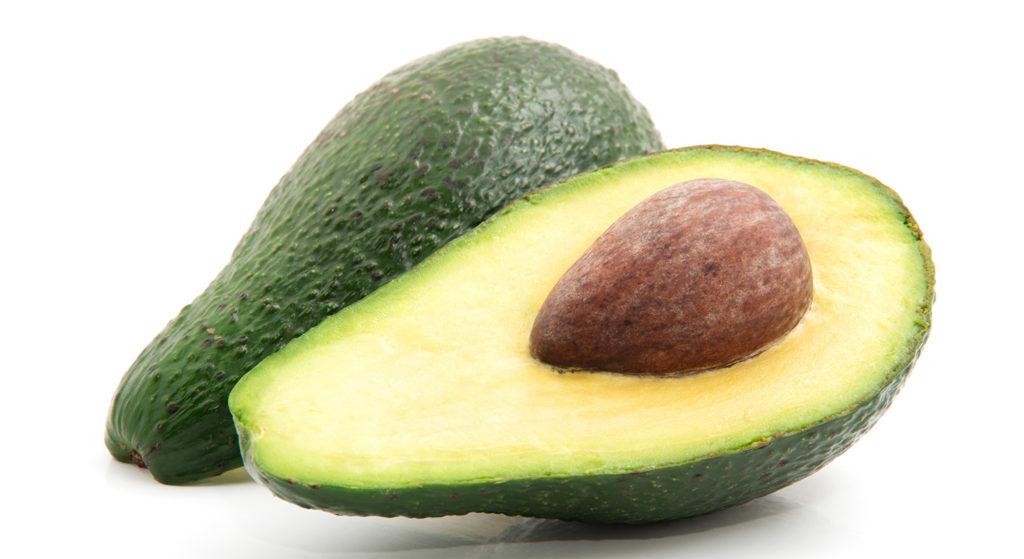 There are indications that avocados could be helpful for people suffering from osteoarthritis as avocados contain phytosterols and polyhydroxylated fatty alcohols, which have been shown to support a healthy inf lammatory response.
Additionally, a 2008 Ohio State study found that phytochemicals from avocado meat selectively induced apoptosis (cell death) in oral cancer cells, but not in healthy epithelial cells, meaning there might be quite a bit more to avocados than we currently understand.
Article continues below advertisement
Beyond their nutritional value, avocados can also help you absorb more of the nutrients in other foods, plus they have a high concentration of the amino-acid-based antioxidant glutathione, which is involved in immune function, lipid metabolism, detoxification and cellular defense and replication.
That, along with myriad other benefits and their culinary versatility, combine to make the tiny green armadillo of the food world a beautiful addition to your table.
Buying Avocados
Look for Haas Avocados (the most common variety sold). First cultivated in 1926 in Southern California by postman Rudolph Haas, these are creamier and thicker-skinned than other varieties, with a better shelf life as well. If you're going to use them on the day of purchase or soon after look for dark, purply skin that gives gently when squeezed but which is not mushy. It should feel like a firm orange, not like a tennis ball.
Article continues below advertisement
Avocados 3 Ways
1. Spread smashed avocado on toast, then top with a little olive oil, lemon juice and sea salt
2. Toss a few slices of avocado in a smoothie
3. Blend avocado into salad dressing or simply top a salad with avocado slices
Perfect Guacamole
In a molcajete, combine the following:
3 Hass avocados, halved, seeded, peeled and allowed to come to room temperature
½ medium white onion, diced
1 tbsp fresh cilantro, chopped (or more, to taste)
½ fresh jalapeño pepper, seeded and chopped
½ tsp sea salt (or more, to taste)
Put the jalapeño, onion, cilantro and lime juice into the molcajete and mash until a chunky paste forms and the ingredients are well incorporated.
Add the avocado and salt and mash until smooth and well combined. Add more jalapeño if you like the heat, back off it if you don't. Serve with chips or veggies. ¡Olé!
Article continues below advertisement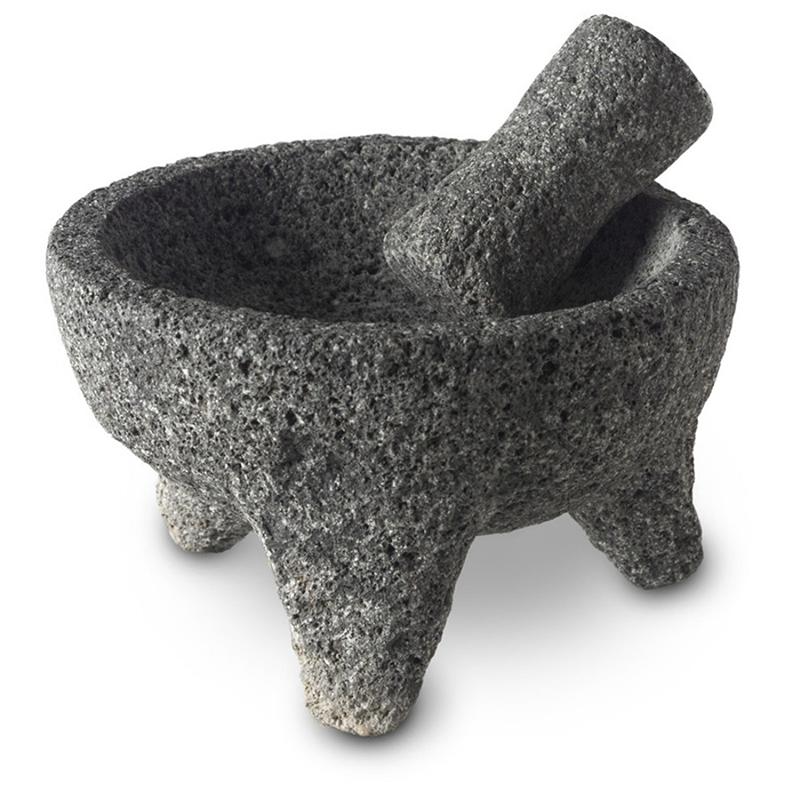 Molcajete
The traditional volcanic rock mortar of Mexico used to grind spices and to make guacamole, among other dishes, you need a molcajete—not a plastic one, a real one carved out of stone, like the one from Williams Sonoma (pictured). Dinner at a friend's convinced us: guacamole made in one of these tastes better. Sounds crazy, but it just does.