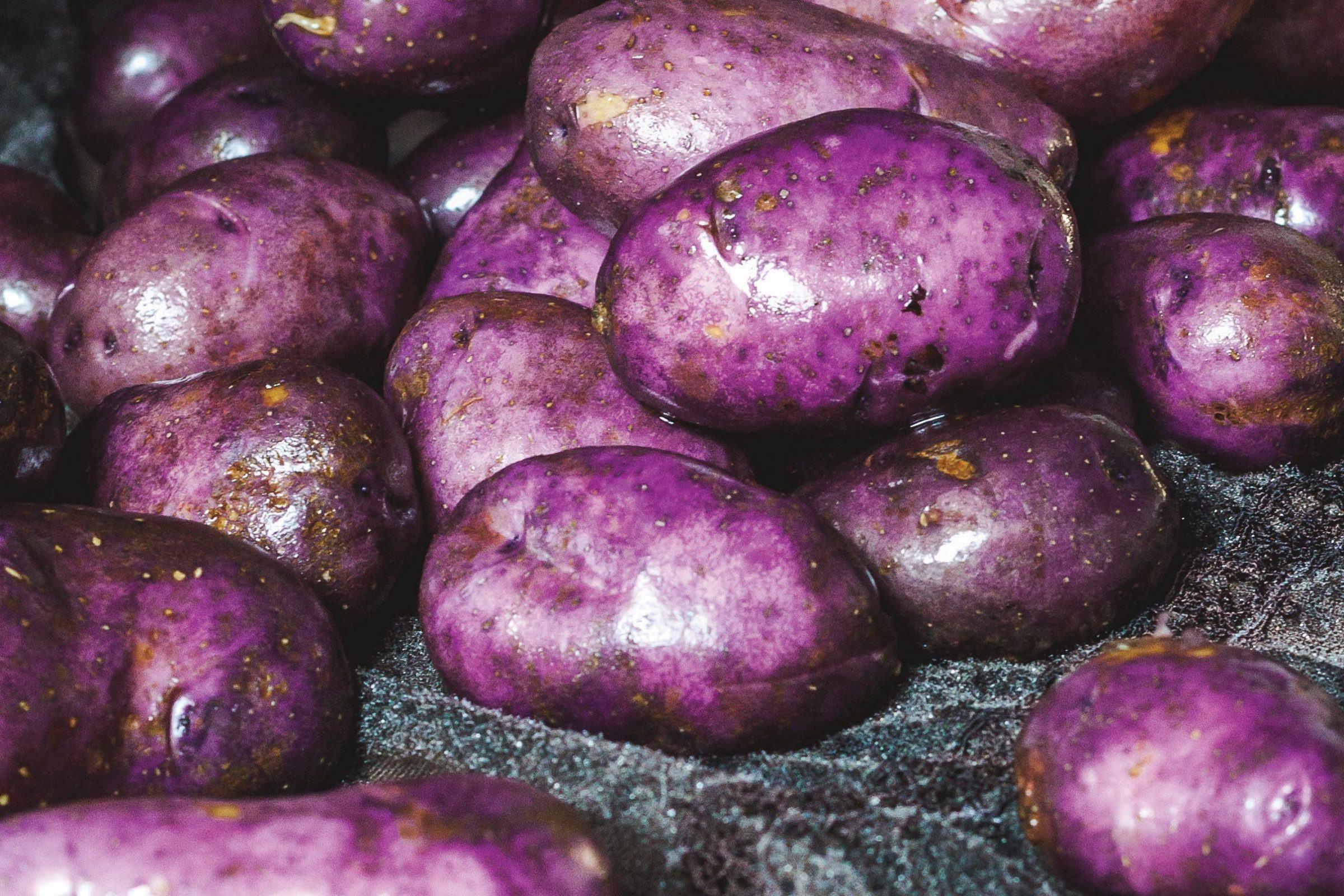 Healing Powers of Purple Potatoes
If you're a potato lover who limits your consumption in an effort to avoid empty carbs and potential weight gain (this writer raises her hand), then the purple potato is a reason to rejoice! You can dig into some vibrant, purple potatoes and get your potato fix—while potentially fixing what ails you
Purple potatoes may help lower and regulate blood pressure. They contain a phytochemical called chlorogenic acid, which has been linked to lower blood pressure. A study from the University of Scranton showed that participants lowered their blood pressure between 3 and 4 percent by adding 6 to 8 golf ball-sized purple potatoes to their daily diet for four weeks—and they didn't gain any weight. They are also a good source of potassium, which helps regulate blood pressure.
Article continues below advertisement
Research published in the Journal of Biochemical and Molecular Toxicology found that chlorogenic acid in purple potatoes has been shown to break down blood clots and inhibit the enzymatic activity of procoagulant proteins and peptides—making it a possible treatment or preventative agent for thrombosis (blood clotting).
The purple potato can thank anthocyanin for giving it such a gorgeous, gem-like hue and we can thank this antioxidant for acting as a potent free-radical scavenger in our bodies, offering health benefits and reducing inflammation. Anthocyanin has been used in folk medicine for ages and has been linked to reducing the risk of eye infections and diseases.
Lastly, recent research from Pennsylvania State University found that compounds in purple potatoes might actually kill colon cancer stem cells and limit the spread of cancer, yielding yet another reason to consider adding them to your diet.
So this summer, swap out the white mashed potatoes for something a little more colorful—and a whole lot more wonderful.
Article continues below advertisement
Roasted Purple Potatoes with Salsa Verde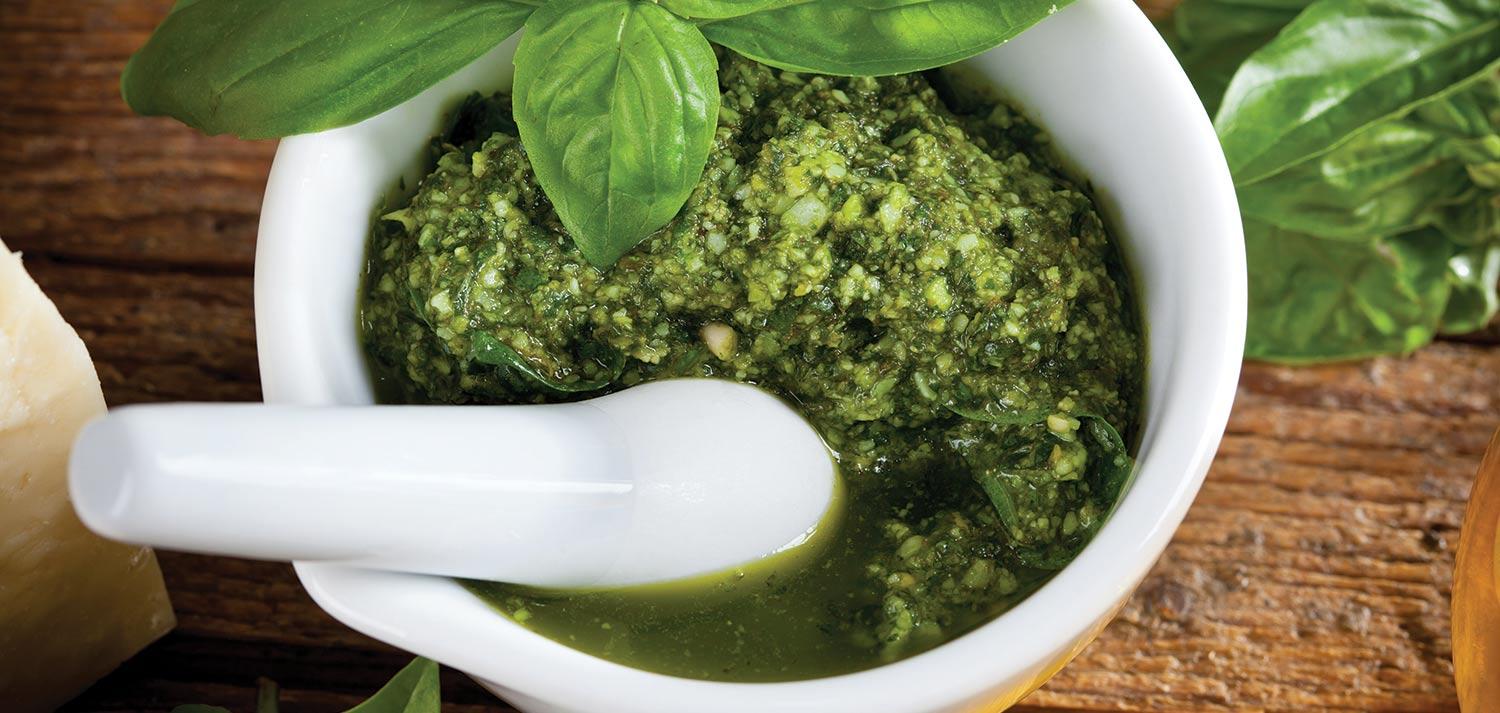 Ingredients
1½ pounds organic potatoes—you can use
all purple, or half purple and half baby Yukon gold—cut into roughly 1 inch pieces
3 tablespoons extra virgin olive oil—we like California Olive Ranch
Salt and freshly ground pepper to taste
For the Salsa Verde
3 tablespoons capers
½ cup packed fresh flat leaf parsley leaves
1/3 cup extra virgin olive oil
2 cloves garlic
2 tablespoons red wine vinegar
2-3 tablespoons Parmesan cheese, grated
Preparation
Preheat oven to 425˚F. Line a baking sheet with parchment.
In a large bowl, toss the potatoes with two tablespoons of the olive oil and season with salt and pepper to taste. Arrange the potatoes evenly on the lined baking sheet. Bake for 40 minutes—stirring/flipping every 10 minutes or so.
While the potatoes roast, make the salsa verde. To the bowl of a food processor, add the capers, parsley, garlic and olive oil and finely chop. Remove to a bowl and stir in Parmesan and vinegar.
(The salsa verde can also be made without a food processor, and I actually prefer it this way. Finely hand chop the parsley, garlic and capers separately, then combine them in a bowl and stir in the olive oil, vinegar and Parmesan.)
After 40 minutes of baking, remove the potatoes and coat with the last tablespoon of olive oil. Return them to the oven and bake for an additional 10 minutes.
Serve with the salsa verde on top or as a dipping sauce. Enjoy!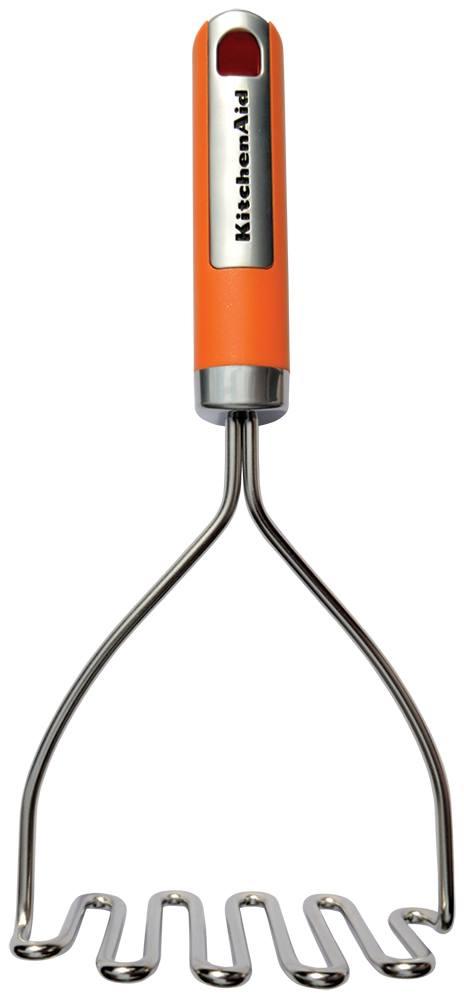 If you're going to mash, mash right with a proper tool designed specifically for the purpose. KitchenAid's Potato Masher is dishwasher-safe with a large, sturdy Stainless Steel head that yields even, smooth mashed potatoes and makes mashing fruits and vegetables quick and easy; high quality, near $11kitchenaid.com