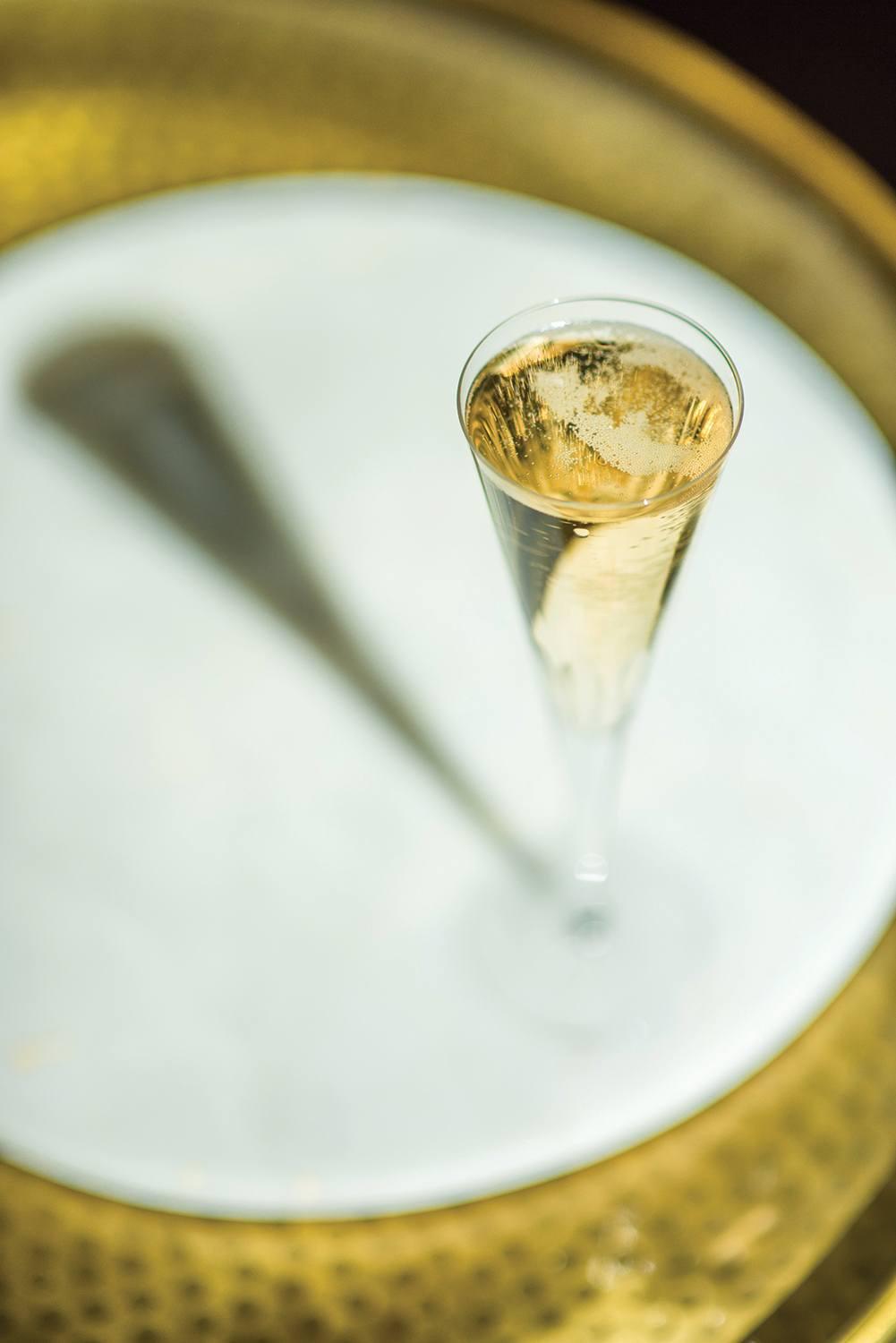 Sparkling Wines for Summer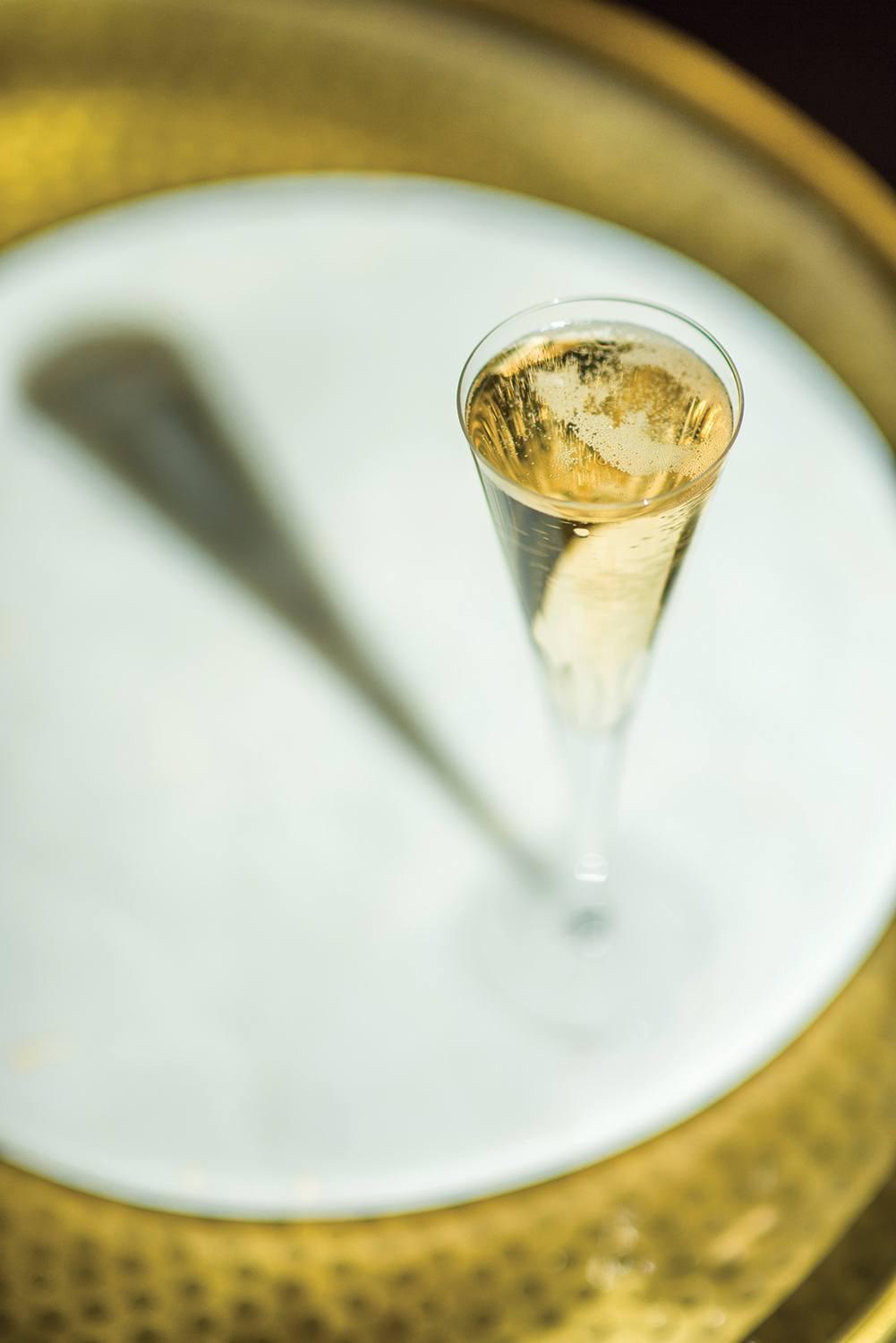 Mary Sue Milliken and Susan Feniger—not from Mexico—create some of the best Mexican cuisine you'll ever try at their Border Grill restaurants. Likewise, the following sparkling wines aren't French but they'll lift your spirits in high fashion. Here's to bubbles in any language
Fries, toast and even kissing—the French really like to put their stamp on it, non? But who says they own bubbly? If we're honest, yes, OK, we LOVE Champagne, and we will definitely be pouring some this summer. But people in Spain, Italy, and right here in the good ol' U.S. of A also celebrate, and we make a few special pours of our own.
Article continues below advertisement
To earn the capital "C" on Champagne, the bubbles must be from the Champagne region of France. But to be sparkly one need only blend a few wines and ferment them a second time. Thick bottles are needed to hold the CO2 that releases during the second fermentation, a cage (muselet, in the French) keeps the cork in place and a tall, fluted glass provides the fun as you watch the bubbles rise (it also reduces exposed surface area to keep things bubbling a bit longer, one hopes).
France has a few non-Champagne bubblies of its own, including Cremant and Blanquette (the latter actually predates Champagne proper), but it's worth considering the following, especially if you'll be hosting a party this season. Costing far less and providing top quality, many of these could enliven a whole house full of guests from sundown to sunrise without breaking the bank: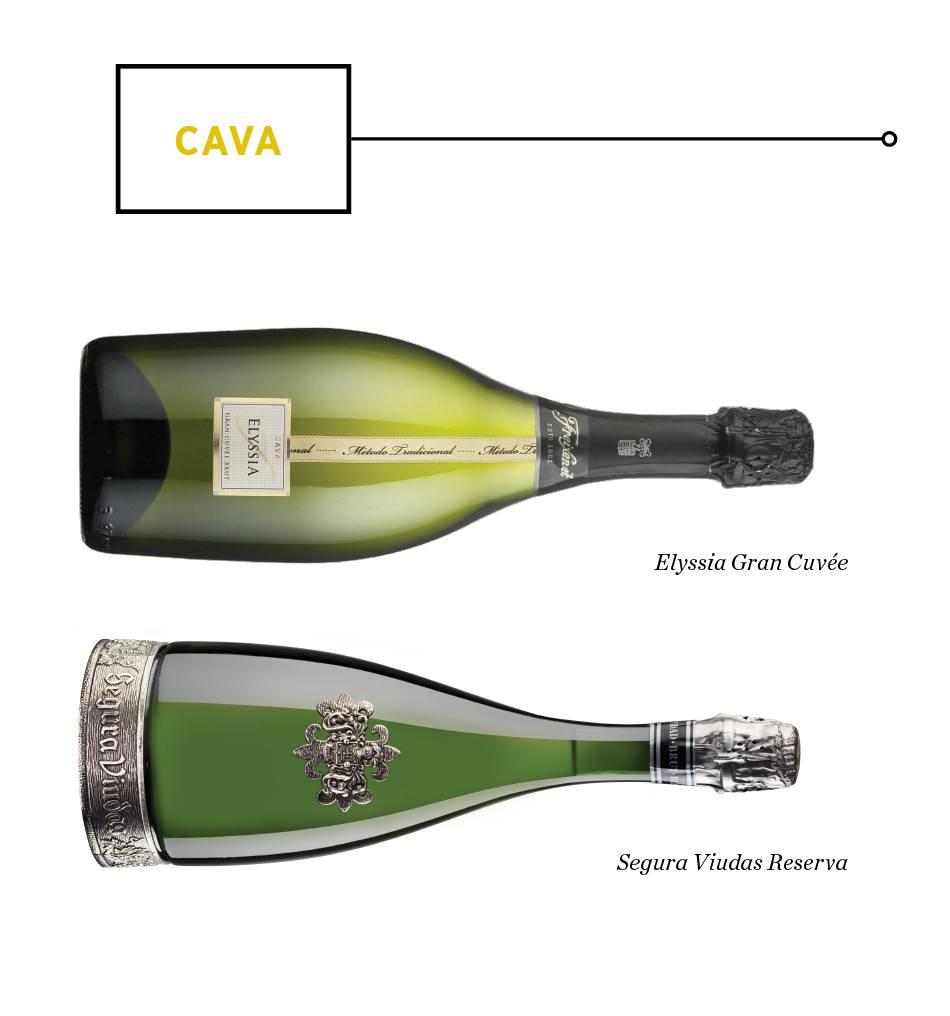 "Olé!" We've been known to shout that when we pop a bottle of this fiesta in a bottle. Primarily produced in Catalonia using Macabeo, Parellada and Xarel-lo grapes, "Cava" (which literally means "cave") actually stems from a Greek word referring to a top-shelf table wine or wine cellar. In Spain, Cavas are popular at baptisms (the newborn even gets a taste, when the pacifier is dipped in the wine), but they're certainly appropriate for any celebration. Our favorite is the Segura Viudas Reserva Heredad from Penedès. Retailing for near $25 per bottle, this may be the best value in sparkling wine ever. Excellent, mellow and perfumed, the wine has available depth. Its presentation is exquisite, in a hand-blown bottle with a crest and metal base. Optionally, there's an Elyssia Gran Cuvée Brut available from Freixenet—yes, them of the black bottle. This special creation adds Chardonnay and Pinot Noir to the traditional wines, and you'll find nuts, citrus, honey and melon all lifting the spicy finish to a pleasant result for less than $20 (and it doesn't come in the black bottle).
Article continues below advertisement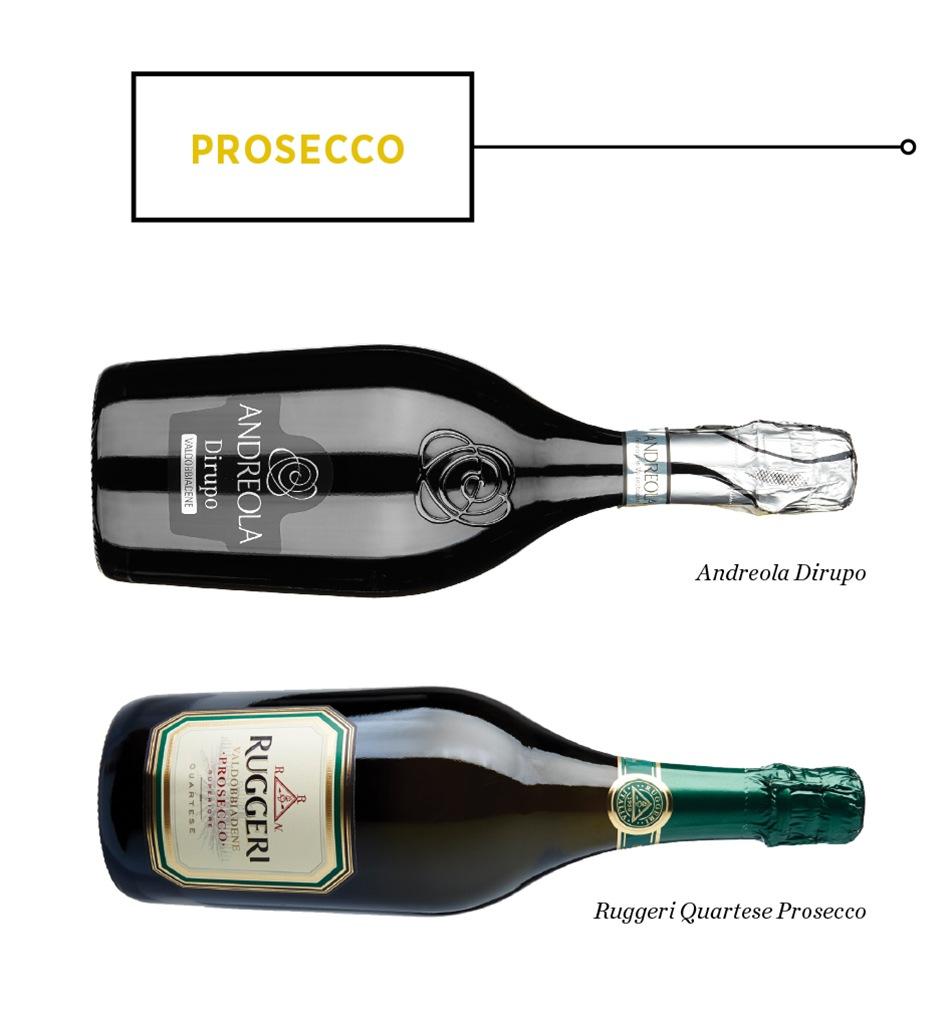 No one would accuse the Italians of being lesser partiers than the French. Accordingly, the bel paese came up with its own sparkling libation, prosecco. Traditionally made of the white grape grown in Veneto known by the same name as the wine it creates, this beauty not only complements the Sunday Bellini, it makes a fine pour any day of the week.
We like Ruggeri's Quartese Prosecco, which adds a slight green tint to its golden apple and floral taste. Great with fish and shellfish, it also works as an aperitif for less than $25. Che bella. There's also the Andreola Dirupo from Valdobbiadene, which is incredibly clean, with straw and dried apricot joining floral notes for near $20.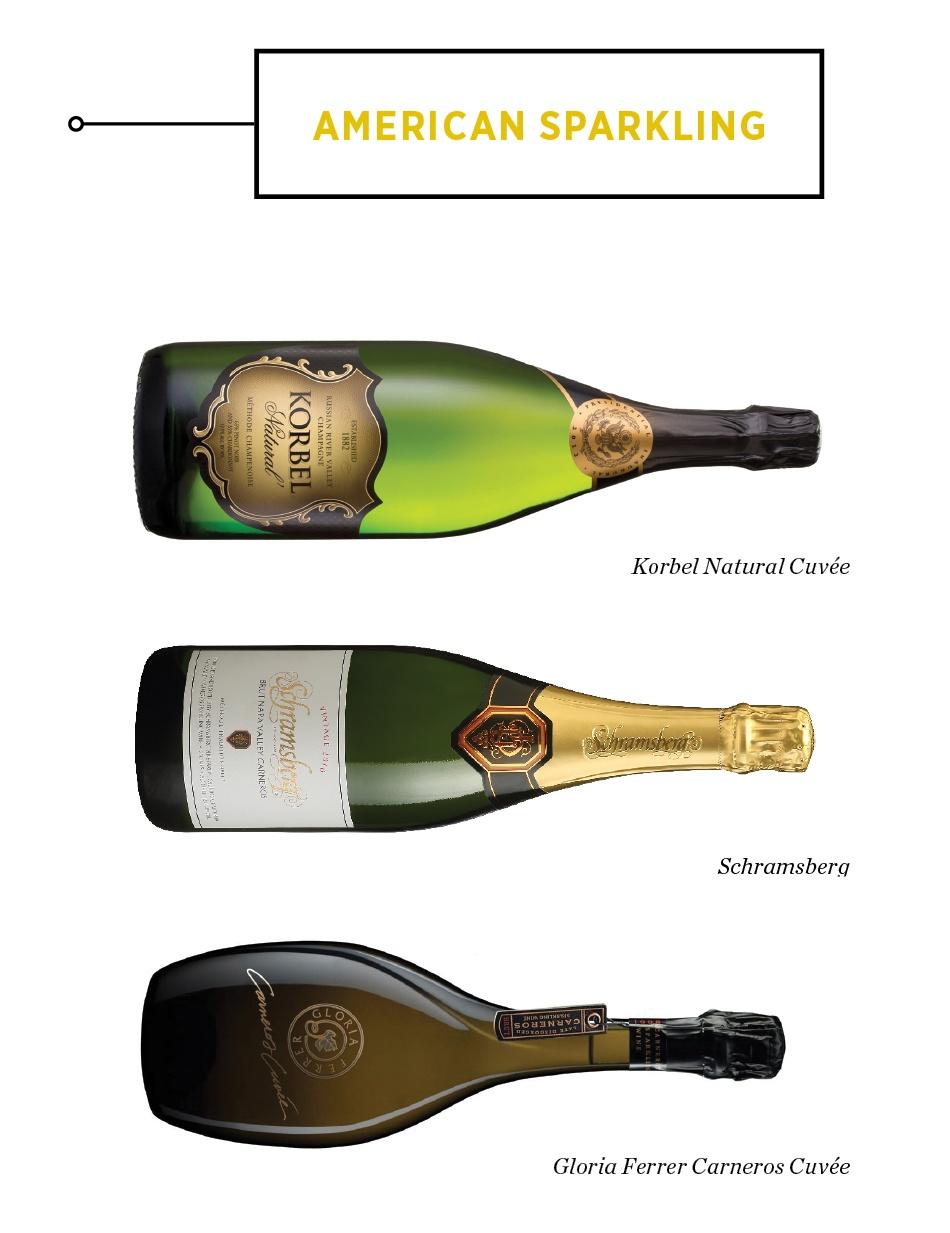 Korbel. Yes, there are other domestic producers of excellent sparkly, but only Korbel is the drink that's poured when new presidents are sworn in. A special version of Korbel's Natural Cuvée has been the inaugural drink of choice since Ronald Reagan took the oath in 1985. Barack Obama himself supped this American sparkler after assuming office, and it's no wonder. The wine is a perfect expression of dry bubbly beauty—and at near $15 a bottle, you could fill all the glasses in the room and still have enough left to bail out an auto industry. No word on whether or not the current POTUS had a sip, though it was served at the inaugural luncheon.
Article continues below advertisement
Schramsberg is another great option. "America's First House of Sparkling Wine," said Robert Louis Stevenson, who himself sampled and praised offerings from this 19th century vineyard. We like the J.Schram Brut Rosé at near $90, the best expression of the best selections from the family's 80 cool-climate vineyard sites aged for seven years in their historic caves (following secondary fermentation), though the basic Brut (pictured) is great too.
Lastly from the States, if you want an American sparkler with Spanish heritage, the Ferrer family hails from Barcelona. They settled in California in the 1980s and then they went to work making great bubbly. They have a nice selection priced in the $20 range, but some years they also make Carneros Cuvee, a special offering that spends more than nine years in tirage and at least six months on the cork. For near $65 a bottle, you get perhaps the most sophisticated American bubbly offered, flowers and lemon zest giving way to a bit of cherry-lemon toast and softer citrus with custard, cream and a nice brioche finish. A mélange of different traditions and complex flavors, it is beautifully American.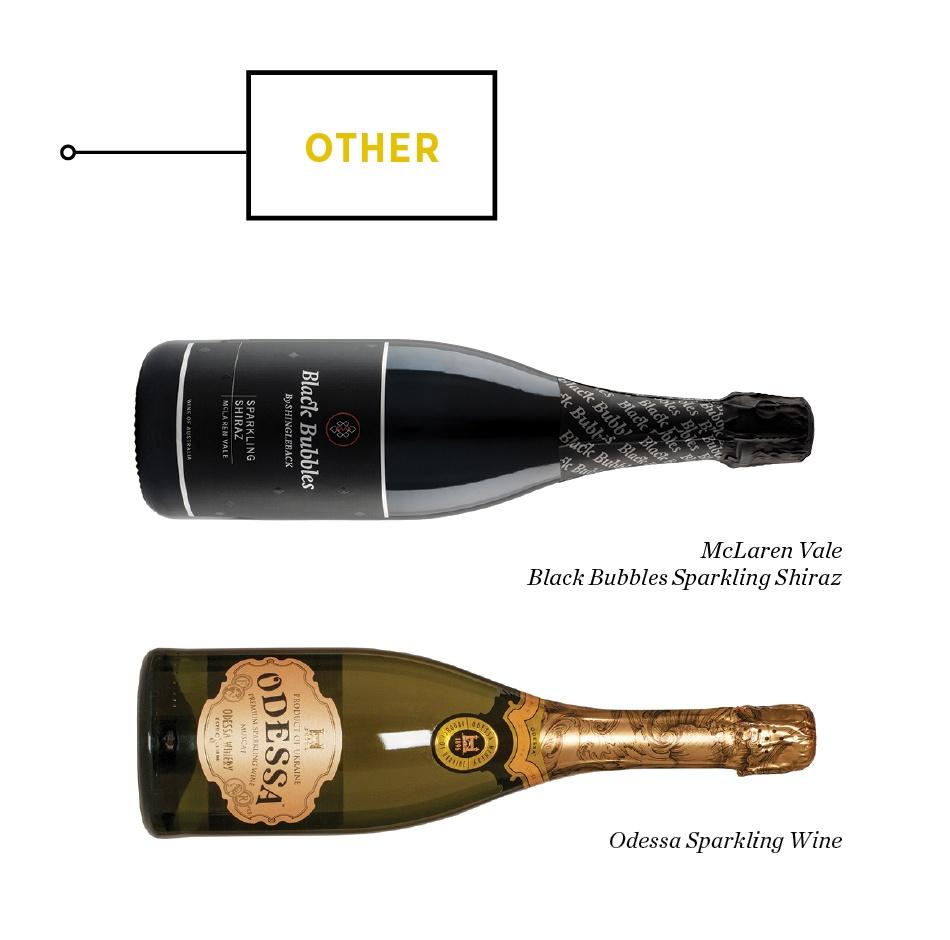 The land down under rises to the occasion with Jansz Tasmania's Premium NV Cuvée near $20 per bottle. A mix of Chardonnay, Pinot Noir and Pinot Meunier, it offers some bite. Also, Australia's Shingleback Vineyard offers McLaren Vale Black Bubbles Sparkling Shiraz, intriguing at $25 per bottle.
Look for Sekt from Austria and Germany, a refreshing bubbly often made from dry Riesling. England offers a few options from Nyetimber, Chapel Down and Ridgeview, though they're not always easy to find. In contrast, Russian Shampanskoe should be discoverable, and it has a good story: Roederer's sweet and famous "Cristal" Champagne was created as a gift to Czar Alexander II. When Communism fell and Russia's economy went with it, Cristal was out of reach for most Sovietskoe. Enter Shamponskoe, a Russian domestic product that offered an approachable celebratory option for Eastern Bloc revelers. Surviving today, brands such as Odessa (from Ukraine) offer a unique and vibrant product born of a rather drab and flat history. If nothing else, they show that while Russian troops couldn't hold Reims and Epernay after chasing Napoleon west, they at least came home with a translatable treasure.
Champagne or no, the vast array of available bubbly libations prove that, in any language, "pop" is a welcome sound.