Delicious Virgin Cocktails And Hangover Remedies
There are a number of reasons to lay off the booze at the holiday party (or any time), but it doesn't mean you have to be flavor-free. Drinking virgin cocktails when everyone else is downing the hard stuff will lessen the chance you'll lose your voice on karaoke, keep you able to drive home and leave you clear-headed the next morning. This recipe should provide all the festivity you need, with none of the liabilities. Better yet, it's full of antioxidants.
Note: If you do over-indulge, this also makes a great morning-after tonic.
Article continues below advertisement
Alpine Blush
1/2 cup pomegranate juice
1 tbsp rosemary-ginger syrup*
1/2 tsp fresh peeled micro-planed ginger
1/4 tsp lemon zest
1 tbsp fresh lemon juice
rosemary sprig for garnish
Shake all ingredients with ice until well combined, strain into Martini glass and garnish with rosemary sprig.
*Rosemary-Ginger Syrup
1/4 cup powdered sugar
1/4 cup water
2 rosemary sprigs
1" piece fresh ginger, thinlysliced lengthwise
Add all ingredients to a small saucepan and heat over medium-low heat until sugar dissolves and syrup begins to thicken. Cover and remove from heat. Let sit 30 minutes—longer if you want a stronger infusion.
Syrup can also be added to fresh lemon juice and club soda for another refreshing virgin cocktail.
Article continues below advertisement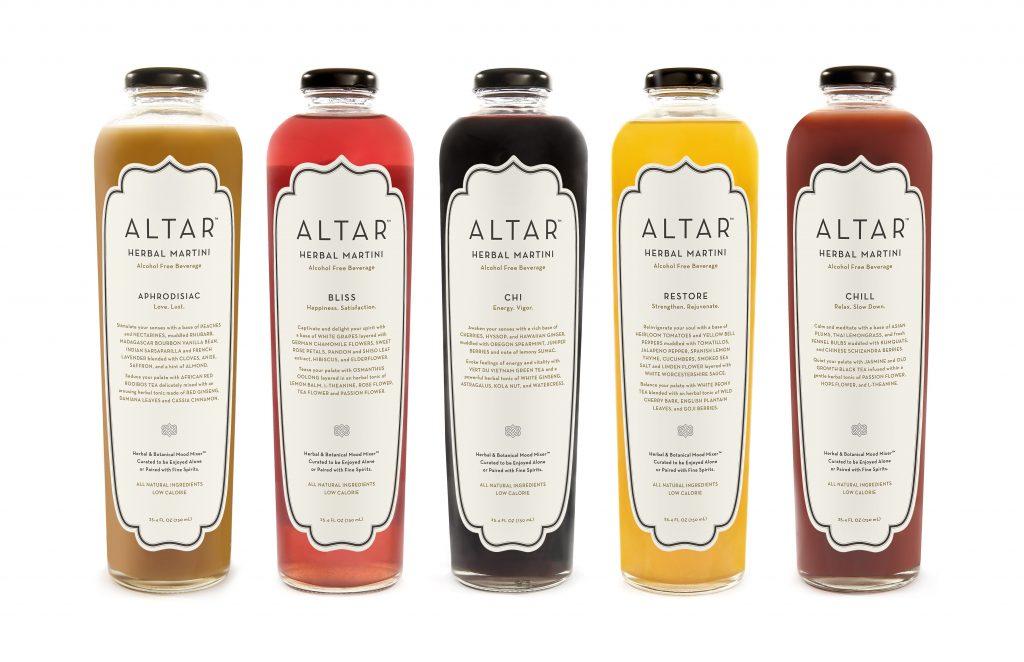 To Mix or Not to Mix
These herbal and botanical mixers from ALTAR are great when mixed with spirits, but they're also delicious on their own, providing sophisticated pours that will thrill your palate. Using between 13 and 24 ingredients, including single-estate teas, organic fruits and vegetables, spices, herbs and botanicals, ALTAR beverages are a great addition to your bar, even if that bar is spirit-free. Step right up!