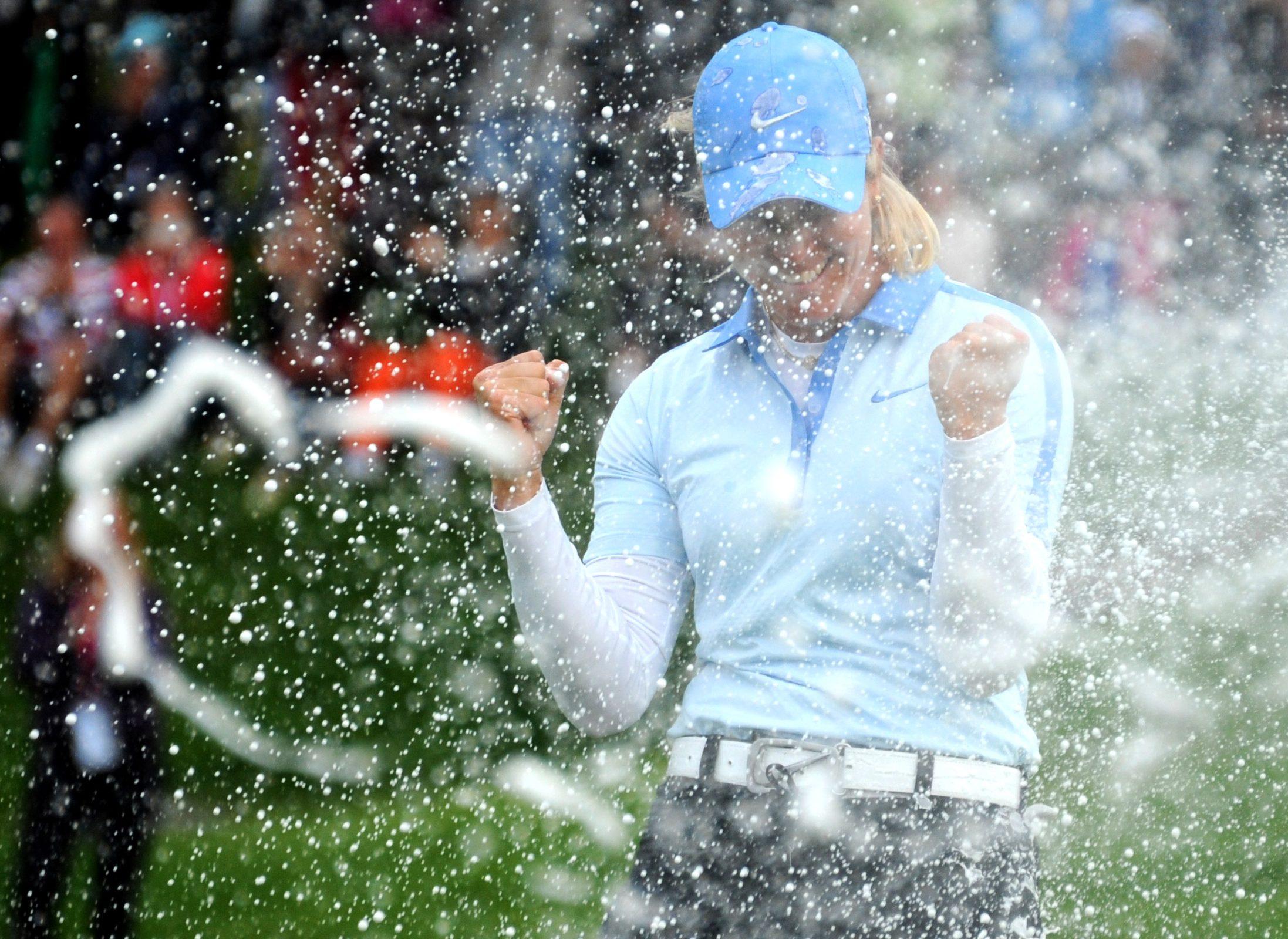 Unforgettable Golf Celebrations
When the last putt drops and victory is sealed, stone-faced pros can finally let the emotions fly—and they do, as shown here in five of our favorite winning moments. Composure on course? Overrated.
Article continues below advertisement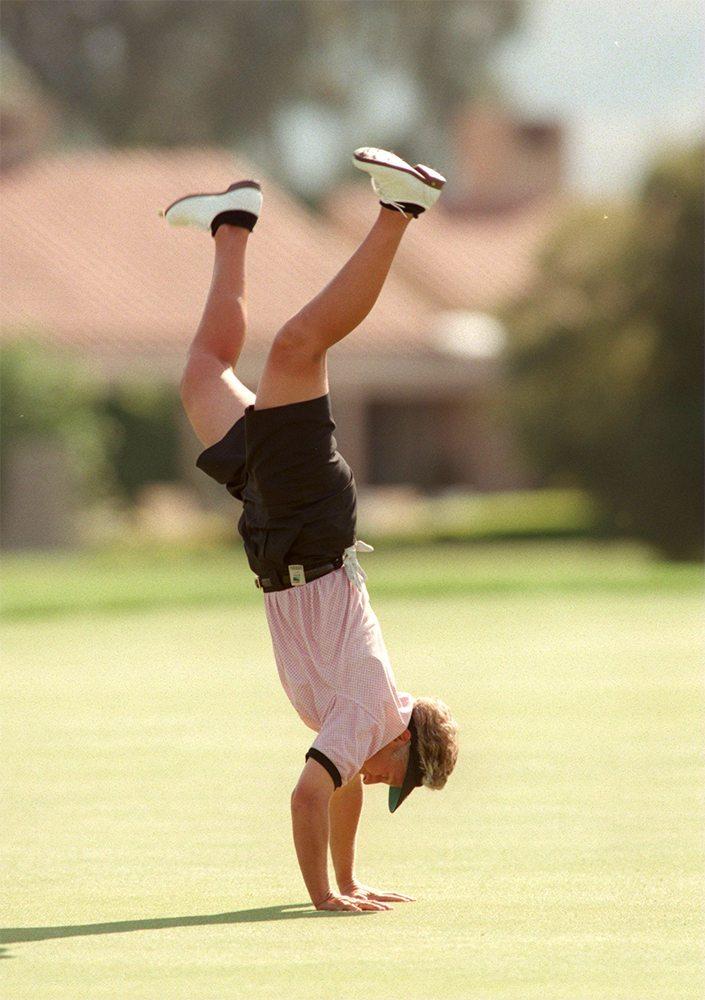 1. Heels over head
Before 1996 Patty Sheehan had won five majors but the Dinah Shore Classic had proved elusive. Aged 39 in April 1996, Sheehan was a veteran facing the possibility that her winning days were done. When her putt dropped at Mission Hills in the Dinah Shore sealing her 35th and final LPGA win, the elation was unbridled: Sheehan turned a cartwheel. Sports Illustrated's John Garrity wrote: "For one giddy moment her spikes were topsy and her silver hair was turvy, and the ducks stopped paddling to watch in admiration."
Article continues below advertisement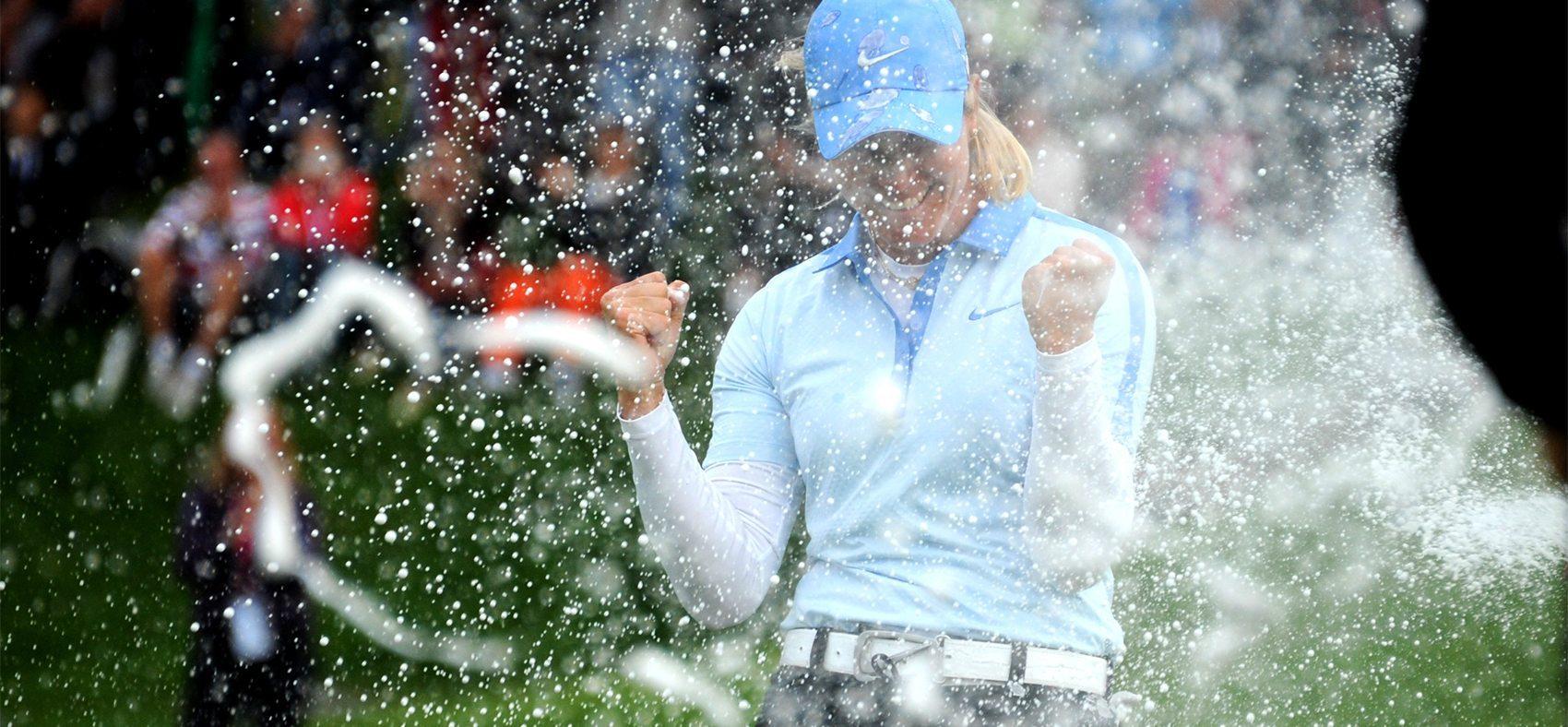 2. Champagne moment
It has always been thus: nothing sets off a party like popping a Champagne cork. By Lake Geneva, the Evian Championship brings golf and chic together like no other, and that extends to the celebrations. Not a drop of the cheap stuff showered Norway's Suzann Pettersen in 2013—it was all Veuve Clicquot. That year's Evian was the second major success of Pettersen's sparkling career, and the first time a tournament in Continental Europe, men's or women's, had been given Major status.
Article continues below advertisement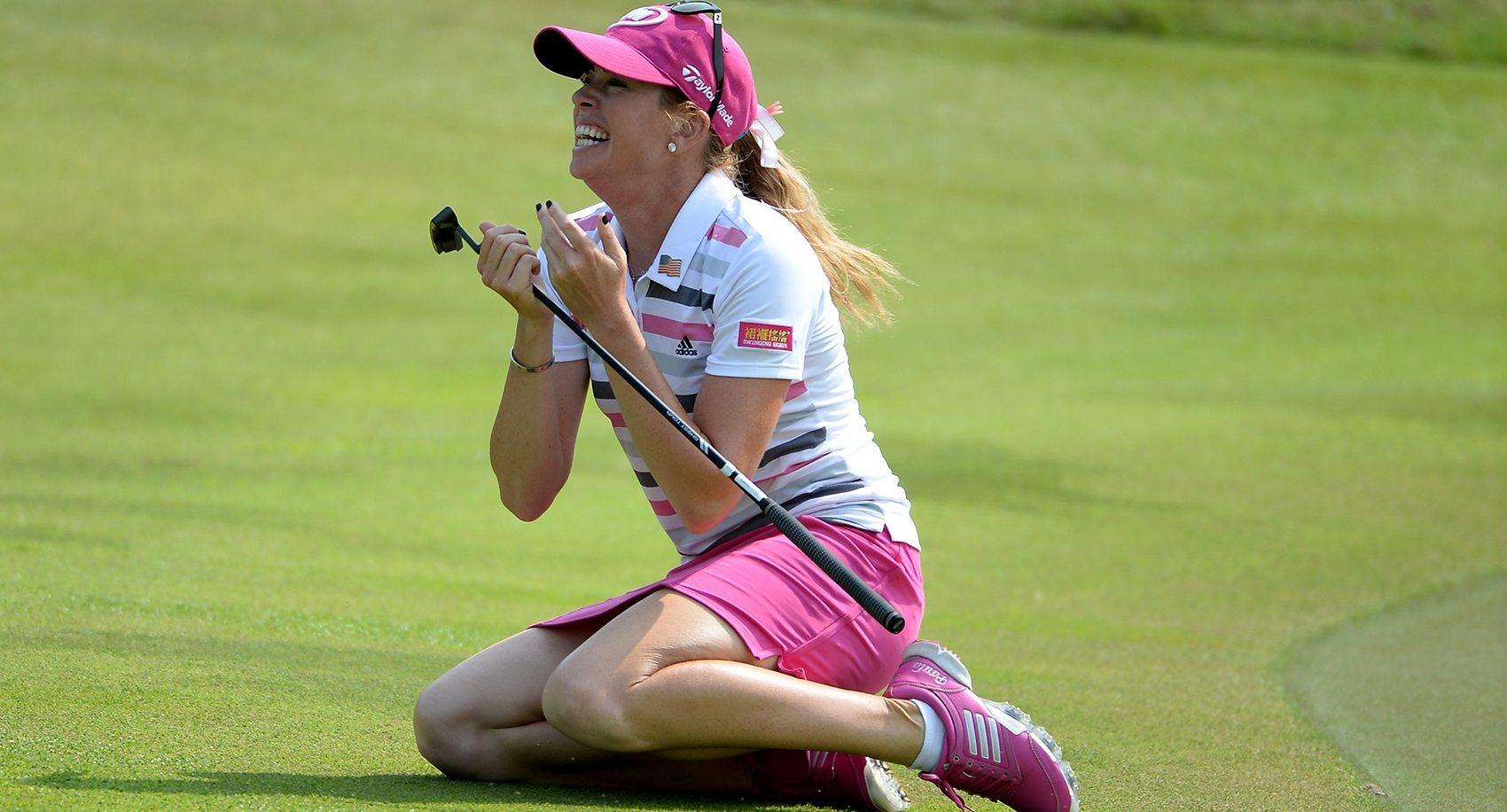 3. Ten out of 10
After winning the 2010 U.S. Open—her first major and ninth LPGA victory—Paula Creamer's winning touch took a four-year sabbatical. Then at the 2014 HSBC Champions, Creamer faced a 75-foot downhill eagle putt on the 18th green in a playoff against Spain's Azahara Muñoz. Traveling widely from right to left, the perfectly paced ball trickled over a ridge before accelerating into the hole for victory. In shock and disbelief, Creamer ran to edge of the green and fell to her knees in tears. Perhaps the most dramatic winning putt in tour history, the LPGA's Twitter clip attracted 68 million impressions.
Article continues below advertisement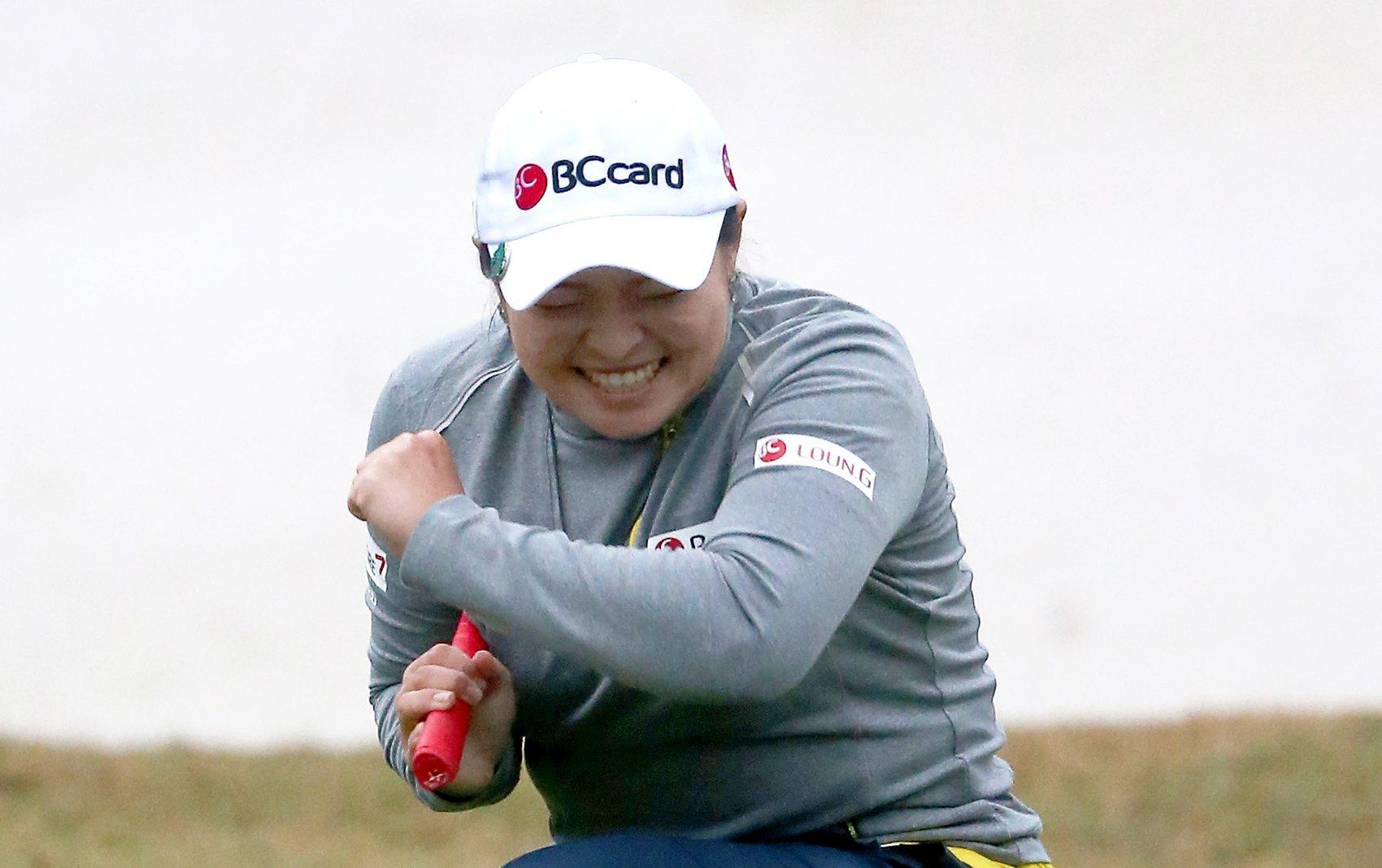 4. Samurai stance
Stacy Lewis says Ha Na Jang is the only LPGA golfer you might see fist-pumping at 7:30 in the morning. The irrepressible South Korean, 23, won her first title at the Coates Golf Championship in February. Once the winning putt was holed, an elaborate twirl of her putter finished with the club tucked under her arm. Jang crouched down in a move she described as "my ceremonial lasso," borrowed from Japan's Samurai warriors. A timeless celebration!
Article continues below advertisement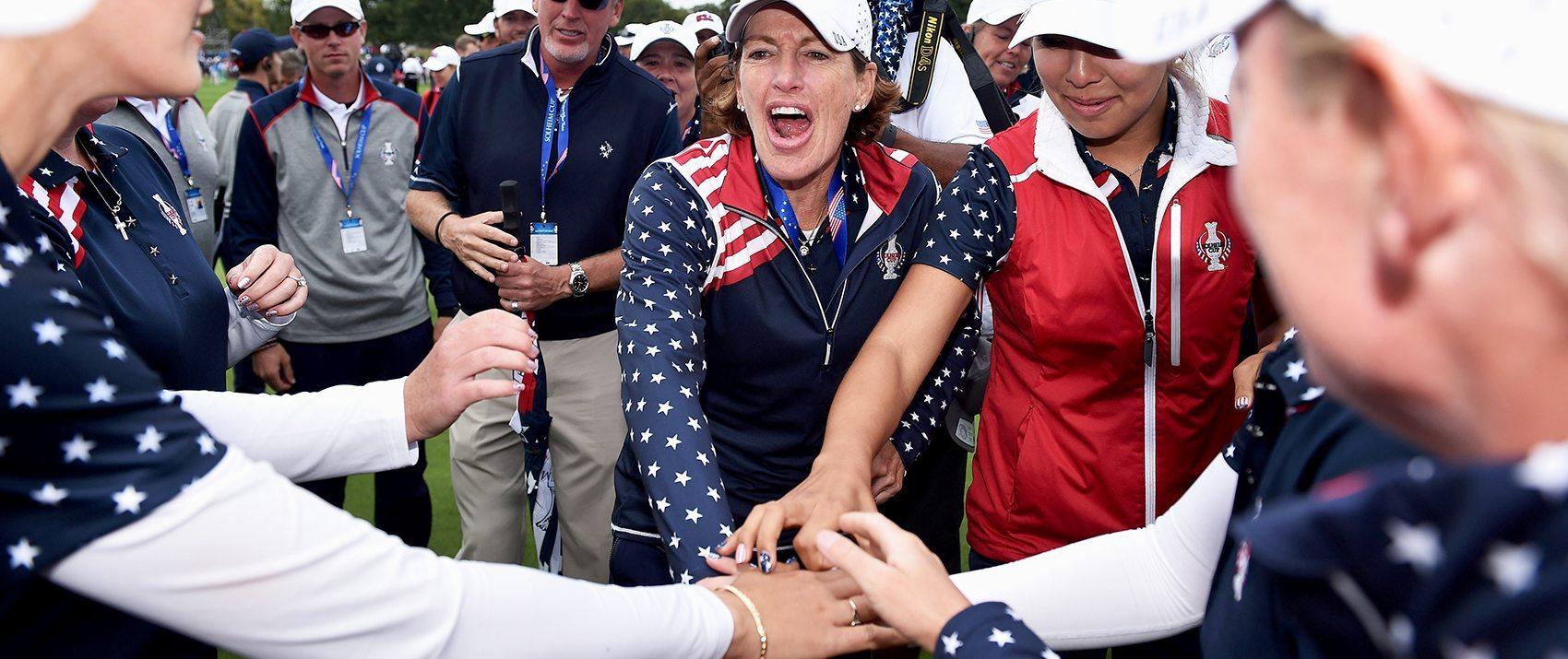 5. Comeback kids
There is nothing like injustice to inspire a team seemingly destined for defeat. The incriminations flew at last year's Solheim Cup when Europeans Suzann Pettersen and Charlie Hull claimed not to have conceded an 18-inch putt to American Alison Lee. Lee had picked up her ball in error, lost the hole as a consequence and then lost the point. The incident strengthened the Americans' resolve. They went to the "all-hands-in" gesture on the Saturday, emblematic of the team's spirit. Trailing 10-6 into the singles, Juli Inkster's ladies mounted the biggest comeback in Solheim history, edging it 14 ½ to 13 ½. Once the last putt dropped, it was all hands in again—with cheers.