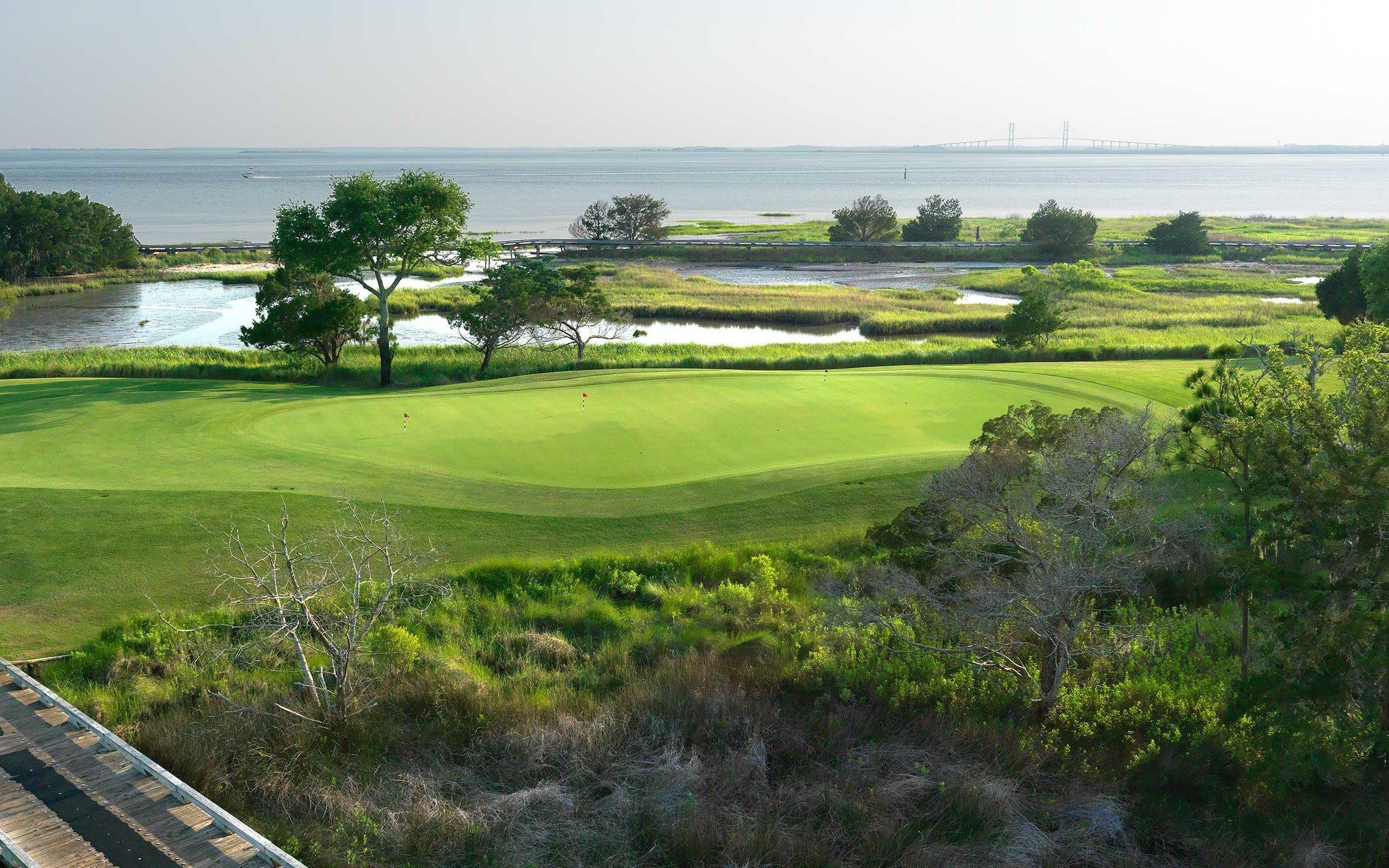 Beautiful Destination Golf Resorts
Sea Island, Georgia
As winter drops temperatures up north, Sea Island will warm you up with sunny seaside days and three 18-hole championship courses. Host of PGA TOUR's McGladrey Classic, amenities here include a Forbes Five Star-rated spa and fitness center, top dining, a great golf instruction and performance facility and plenty to keep the whole family busy, from toddlers clear through to the most hard-to-please teenagers. As days grow colder, Sea Island is sure to keep Georgia on your mind.
Article continues below advertisement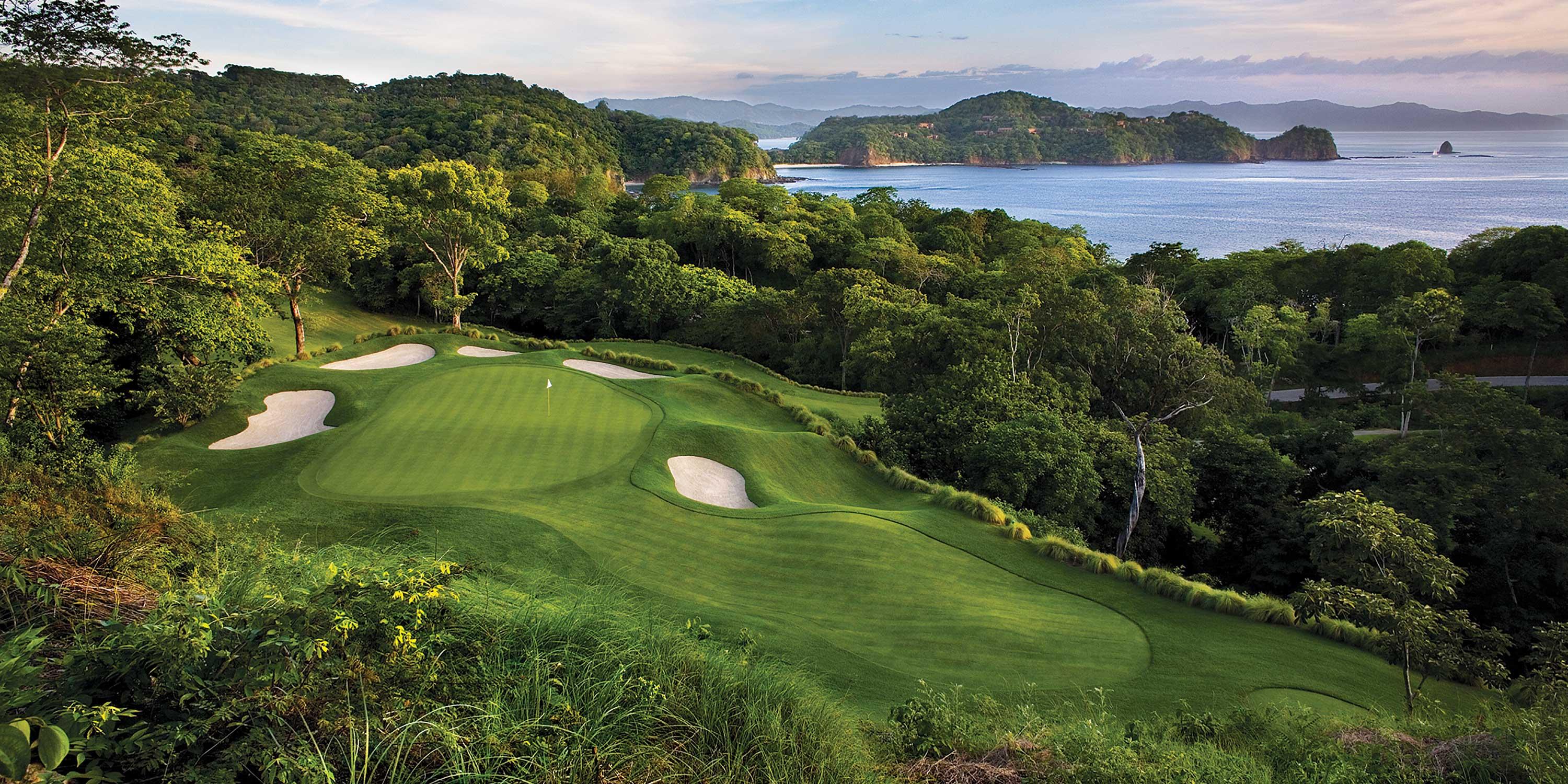 Peninsula Papagayo
Sensitively nestled into the hills and beaches running along Costa Rica's stunning Pacific coastline is the Arnold Palmer-designed Peninsula Pagagayo. The course is part of a serenely remote but incredibly luxurious Four Seasons resort that is a supreme treat for anyone prepared to travel south. Pictured here is the par-4 No.14, one of several holes on the course where the vista is so beautiful that it is almost impossible to concentrate on actually playing golf. With only a handful of rounds played each day, you can take all the time you need: the chances of you holding up someone else are as remote as the peninsula itself. Truly "pura vida," as the locals say.
Article continues below advertisement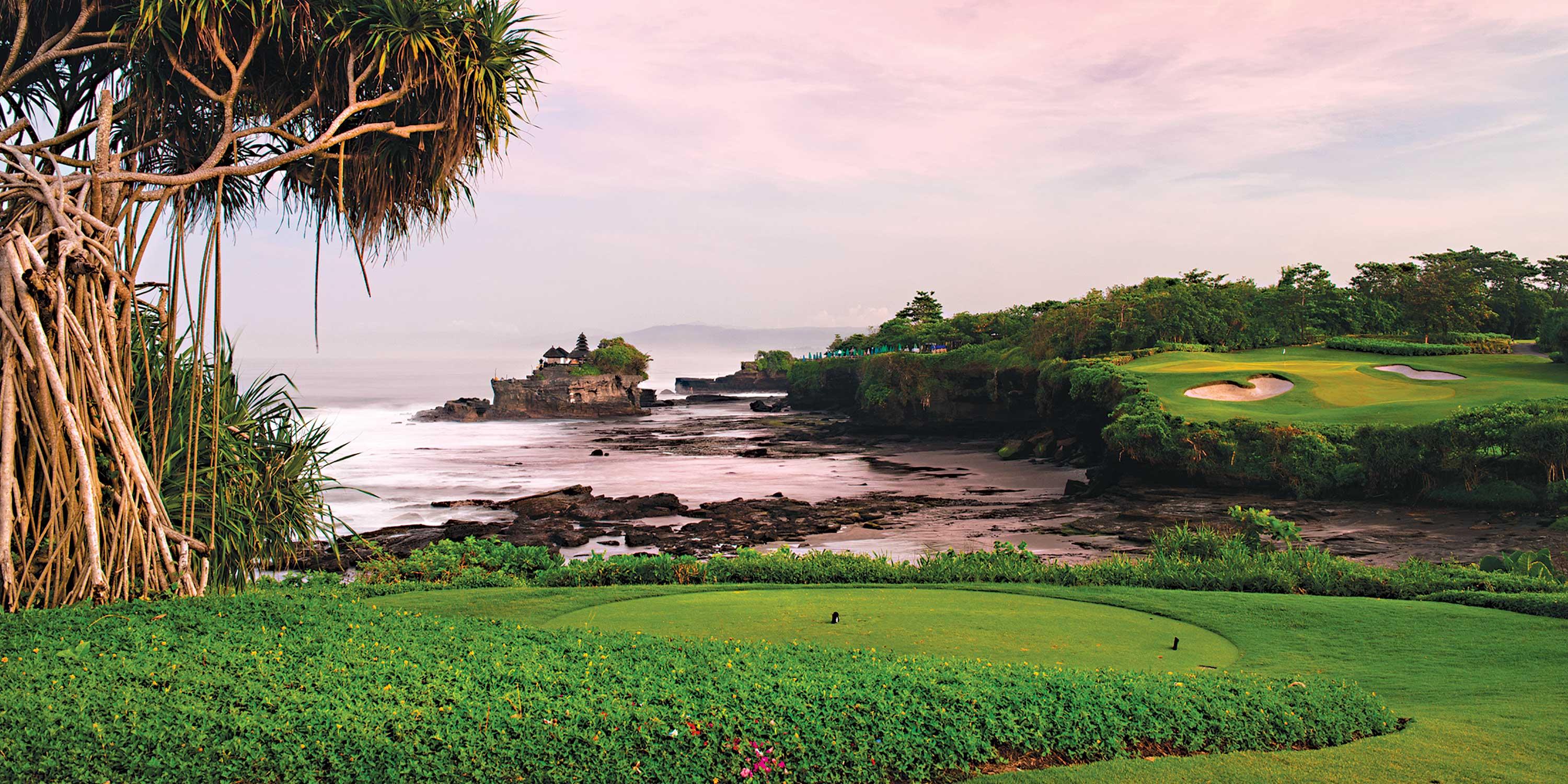 Nirwana Bali, Bali, Indonesia
Set on the beautiful tropical island of Bali, the dramatic ocean views and undulating, lush landscape mark Nirwana Bali out as one of the most spectacular golf locations in Southeast Asia. A test for players of all skill levels, the course also presents a feast for photographers as it wends through valleys, across rice paddies, over inlets, beside beaches, along cliff tops and past the sacred Hindu temple of Tanah Lot (which can be seen to the left of the green). The seventh hole, played across an inlet from a tee box jutting into the ocean to a putting surface mounted on a vine-draped cliff, is as tough as it is stunning.
In addition to golf and beaches, Bali has a unique tradition of massage therapy that streches back centuries. Accordingly, some of the world's leading spas are here, particularly in and around Ubud, the island's spiritual and cultural—if not actual—capital.