How To Earn A College Golf Scholarship
Your kid is good—better than the other kids. And you've always made sure he or she had the best clubs and the best instruction. It's a no-brainer that colleges will come calling in a few years, right? Well, as someone who earned a full ride golf scholarship to an NCAA Division 1 school, I can tell you that it takes more than a supportive family and talent. Once I turned 15, my practice regime shifted from fun to work; hours of disciplined short game practice and focused rounds replaced "I feel like hitting balls today" and games with friends. But hard work wasn't enough; I needed a long-term plan involving my entire network of family and friends.
Article continues below advertisement
When my parents and I met with the university's coaches and they offered me the scholarship, my mother and I held each other and cried our eyes out. All those years, my dad teaching me how to play, the family rounds together, the hard work through high school, all of it had paid off. It didn't come easy, but it changed my life forever. It could change your child's life as well. Here, then, are a few things I learned on my journey to a full ride: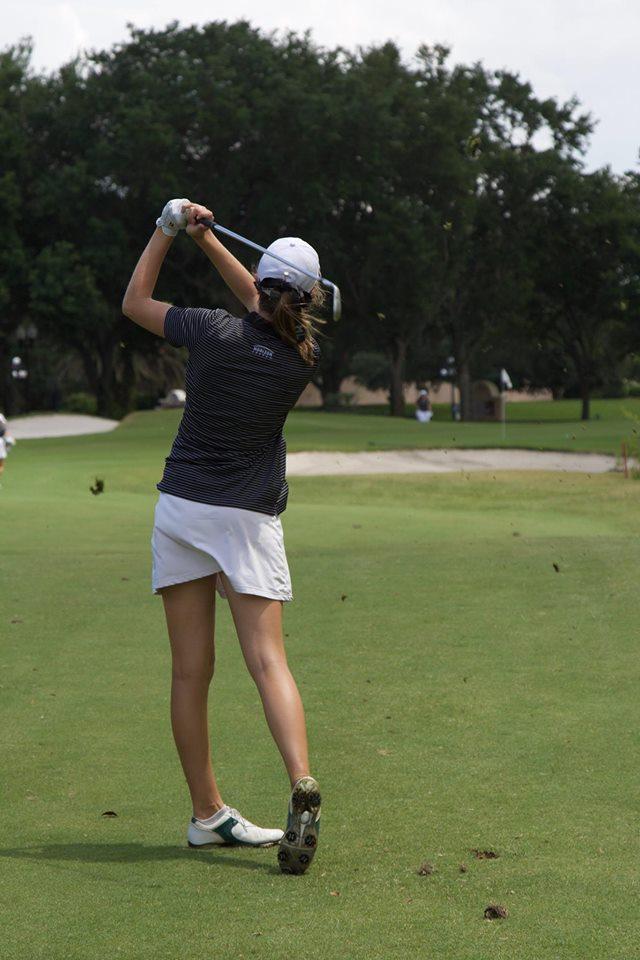 Article continues below advertisement
1 / Set a schedule, and not just for golf
I maintained a balanced lifestyle so I wouldn't overwork myself and burn out. Having a social life with friends and family, and spending time on education, is just as important as making it out to the course every morning.
2 / Work the mental game
Bobby Jones said, "Golf is a game that is played on a 5-inch course—the distance between your ears." I wish this concept had been driven home to me as a kid. My college coach always sent me links to articles and copies of books written by psychologists, information that can really simplify the game in your head. Tell your child to download the audiobook of Zen Golf by Dr. Joseph Parent and to listen to it as they work on five-footers on the green; it makes practice more productive.
Article continues below advertisement
3 / Promote yourself
When it came time to find a college team with an open spot (and hopefully some money), my parents and I had no idea what to do. There are options, but we used NCSAsports.org (National Collegiate Scouting Association), a recruiting website. It was the reason Cleveland State University discovered me and offered me a full ride and a spot on their team.
Athletes create profiles with photos, videos, statistics, and a biography (I worked hard with my dad to create a video to exhibit my skills, from driver to putting) and also specify what they're looking for in terms of region, academic major, school size, and so on. The profile is then sent to every appropriate school in the country, and you also get a list of the colleges and their contact information. It can mean that thousands of coaches receive your profile on their desks. It wasn't free, but paying the relatively small price—as opposed to shelling out $30,000 a year or more—was money well spent as far as my family is concerned.
4 / Compete
My dad caddied for me in as many summer tournaments as we could enter. Coaches like to see a long résumé—and a lot of personality.