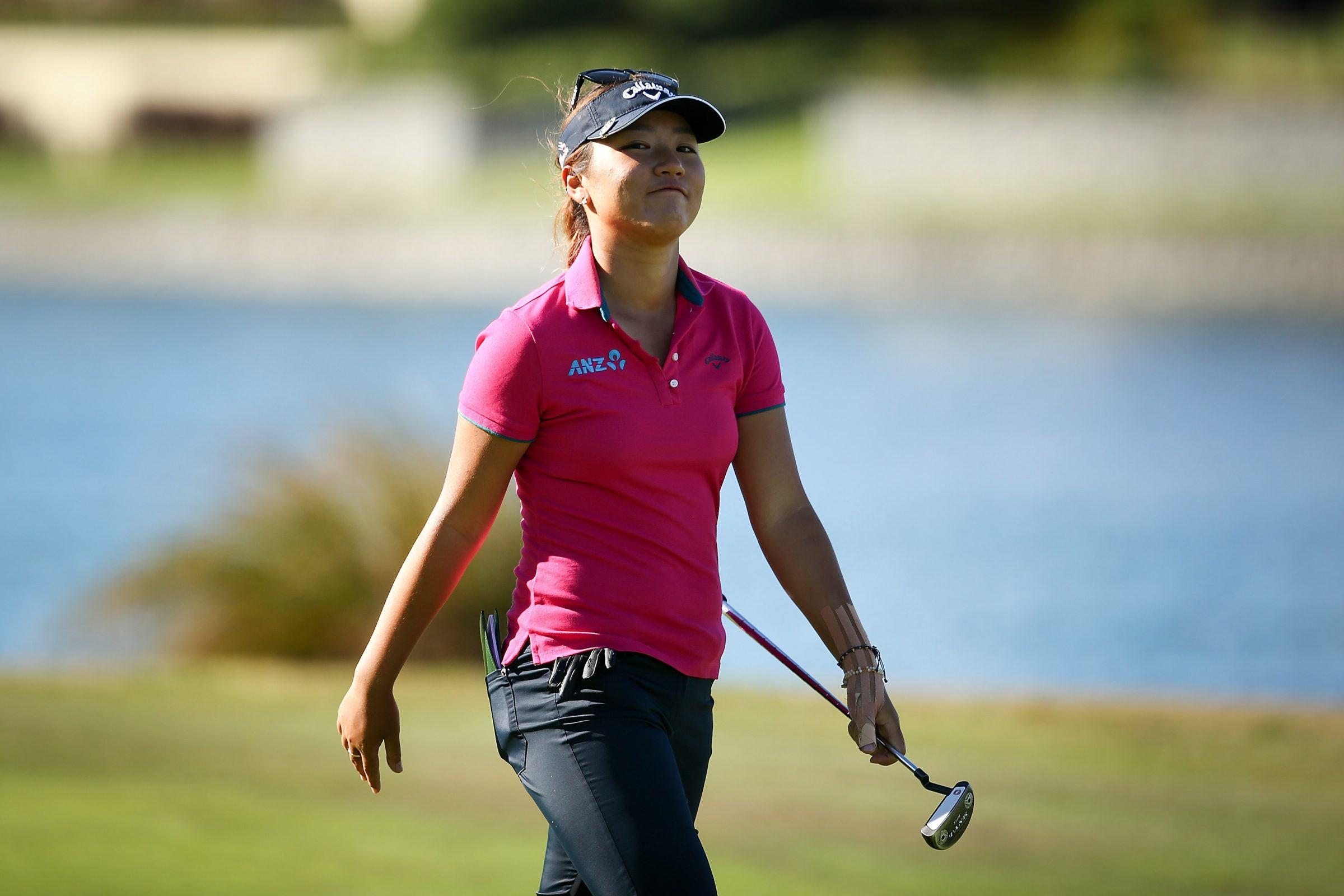 How To Find The Perfect Putter
Some people have just one, others have a garage full of them. High-tech, low-tech, expensive, cheap—the best one is the one that works for you. As for the "perfect" one, well that's a unicorn. But that doesn't mean you should spend your life looking for it! Here, then, are a few tips to get you started on your hunt for the perfect putter:
Article continues below advertisement
Weight
Too light and your stroke probably will be inconsistent. Too heavy and you give all the power to the putter, making speed difficult to gauge. Sometimes people like the extra weight, to get through the ball and avoid yanking it. Others like to have more control over the power and leave less to the club. Play around with various options until you find a putter you like to swing—just make sure it's not swinging you.
Balance
There are multiple ways a putter can be balanced. The most basic info to keep in mind: center-shafted putters are best for a straight-through swing; heel-shafted are best for an inside-outside stroke. You can find almost any putter in either shaft set-up.
Article continues below advertisement
Length
Sometimes the standard 34 inches isn't quite right. To determine if your putter's length is ok, get into your putting stance with your hands gripping the club and let your arms hang comfortably towards the ball. Your arms should not be too crowded or too extended; they should be hanging like a natural extension to your body. If the length is off, any local club mechanic can cut down or extend any putter with little hassle.
Face Material
You can dive into the specs on a million different face materials in terms of give and release, but to find something you like just test a putter on your preferred golf ball. If you are playing a more forgiving ball it is more likely to have a hard cover, which works best with a soft putter face. Listen to the contact: you want to hear a muted "thuck," not a "click-y" impact.
Article continues below advertisement
Types of Putters
Peripheral blade
Developed in the late 1960s, this has weighting in the heel and the toe and slight extra weighting on the back, creating a cavity. This extra weight and special balancing create a huge sweet spot compared to the classic. If you're a beginner or just looking for a new putter, this an excellent place to start because of its combination of control and forgiveness.
See: PING Anser. This putter changed the industry forever, and every manufacturer has a putter modeled on it.
Also: Scotty Cameron Newport. The Newport is a modern take on the PING classic, with customizable weighting to fit every preference.
Article continues below advertisement
Classic face-balanced blade
Suited for a straight stroke, the weighting is not complicated like in a mallet, which makes this putter easy to manufacture. No frills, golfers have been using classic blades for more than 100 years (and many still do).
See: Wilson Staff 8802 (An Arnold Palmer redesign).
UFO
Not a putter type, exactly, but you're going to see some weird stuff out there, most built on a mallet platform. What can we say? If it feels good, use it.
See: Take your pick, there are piles of crazy putters. Give PING points for self awareness when they named their Wack-E putter. We're thinking a bear's head maybe? A frog? Some people swear by it.
Article continues below advertisement
Mallet
If the forgiveness of a peripheral blade isn't cutting it, try a mallet. There's extra weighting here, mostly placed in the back, behind the face. The back weighting is helpful in staying on line and making a smooth stroke, but heavier mallets will tend to color power input, and some people don't like the sensation.
See: Odyssey White Hot Versa or the TaylorMade Spyder, for a more intense mallet head.
Personal note: Sometimes it's a hand-me-down from your father when you're 8 years old, sometimes it's a $500 custom job. I've used both, and in my case the hand-me-down beat out the custom in terms of performance—for me. Similarly, the value bin at our local golf shop has put a smile on my father's face many, many times. If you put aside price and trends and really take the time to search, you'll find a putter you can lean on when your other 13 clubs aren't having a good day.