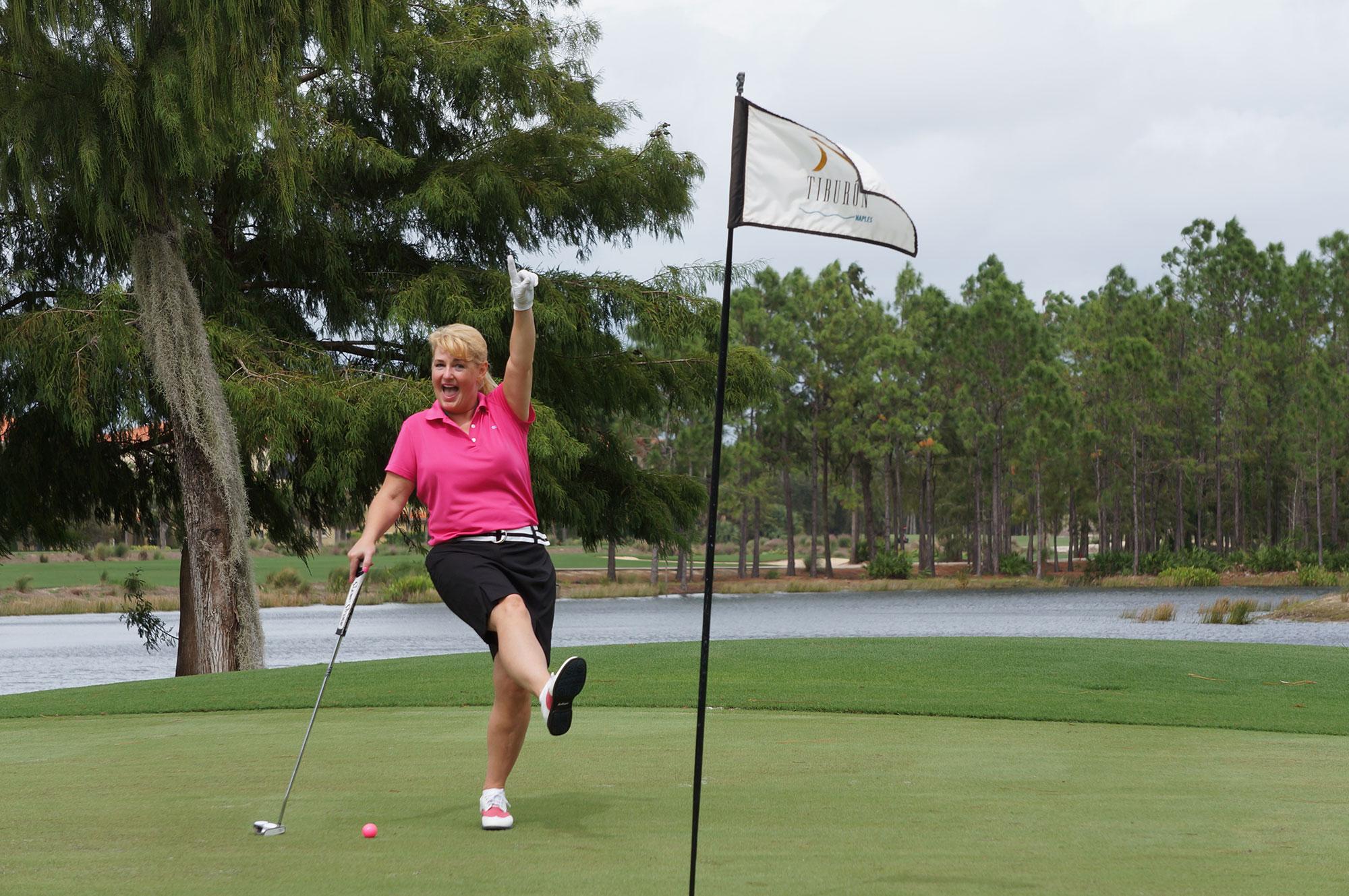 Amp Up Your Round With Games On The Course
For players who aren't looking to play for fun and not for under par, it's sometimes difficult to enjoy a round, especially when your game isn't where you want it to be. You've heard of the typical scramble, best ball, alternate shot, which are always fun—but try these out, and your weekly foursome will be more fun than ever.
Pick Up Sticks: Whoever has the highest score loses the club. The person with the lowest score gets to pick which club is no longer usable by that player. If lowest score is a tie, decide amongst each other. If previous loser wins a later hole, you can either earn your club back, or take someone else's club.
Trouble: One point for each time going in a hazard: water, sand, out of bounds, etc. Lowest amount of points win.
Article continues below advertisement
Bingo Bango Bongo: The first player to get his ball on the green gets a point (bingo). The player who ends up closest to the pin once all balls make it to the green gets a point (bango). The player who is first to hole out gets a point (bongo).
Stableford: The better the score, the more the points (eg. 4 for eagle, 3 points for birdie, 2 for par, 1 bogey, 0 double bogey) The player with the most points win!
Colored ball: To make your round more of a team sport—your group takes turns playing a colored golf ball and rotate playing that ball after each hole, and that is the score that counts. Example: Mary plays it on 1 and makes a 4, Joan plays it on 2 and makes 5, Kim plays it on 3 and makes 6, Lisa plays it on 4 and makes 3, and repeat the process through your round. That way, you have pressure to play well, but only every 4 holes so you can still have a relaxing day!
Let us know how they go on social media! What games do you recommend?