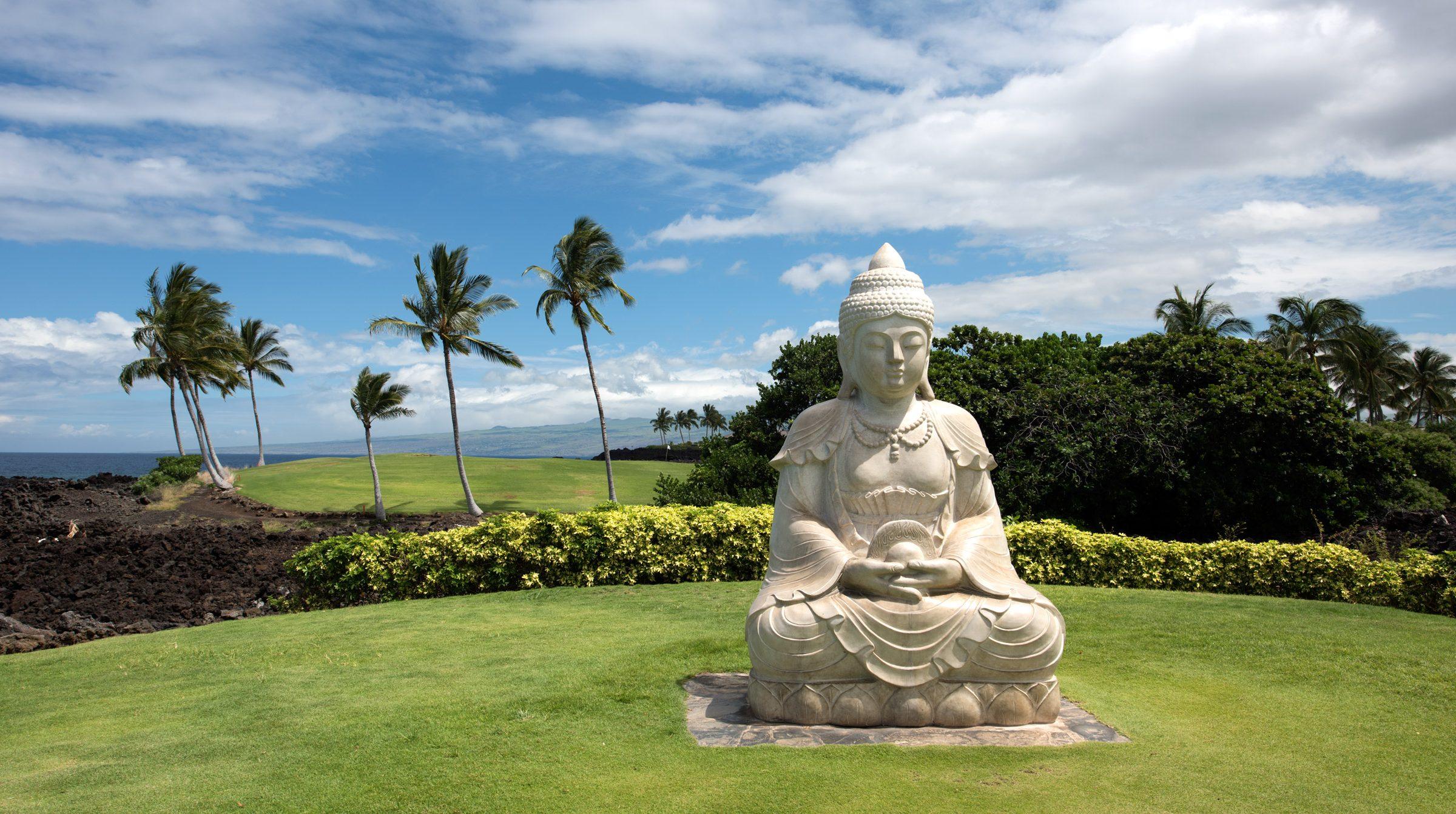 Hawaii For Golfers
In 1961, when Elvis Presley and Joan Blackman stepped off a canoe in the last scene of the movie Blue Hawaii and he sang, "This is the moment of sweet aloha, I will love you longer than forever," people all over the world heard ukuleles playing in their hearts. In the ten years following the film's premiere, tourism to Hawaii increased from 296,000 visitors per year to more than 1.7 million, even if the ones visiting at the end of the decade had longer hair and looser clothing than the ones who kicked it off. Hawaii 5-O on television, the Beach Boys on the radio, images of broad-chested surfer boys and flower-covered hula girls and a rush of tiki-themed bars and hotels everywhere all fueled America's sudden case of island fever in the 1960s. Hawaii had just become a state in 1959, passenger jets started landing in Honolulu the same year, and the airlines couldn't get mainland tourists to their luaus, tropical drinks and new golf courses fast enough.
Article continues below advertisement
My mother was just a young woman when all of this was happening, but she was no less affected. In the late 1960s, just before her sophomore year at UCLA, she and five friends spontaneously bought one-way standby tickets to Honolulu for $75 apiece and ended up staying for six weeks, getting tan, body surfing and trying an ill-conceived "beer diet" for which they vowed to consume nothing but beer (it resulted in no weight loss whatsoever). The Hawaii she was visiting—and the one people visit today—may not have been born in the 1960s, exactly, but for many people the decade painted the picture of a Hawaii that everyone expects to find when they land after a long flight.
It's certainly the Hawaii I was looking for when I visited this fall. Technically my first trip to Hawaii happened before I was born. My mother went back in 1980, pregnant with me, to bury her belly in the sand and let my forming ears hear the rhythmic sound of the waves.
Growing up, it was a regular vacation family destination and, like so many others, I also returned many years later on my honeymoon. Since then, my husband and I have been several times to visit his grandmother, a longtime kama'aina, as they call former mainlanders who live there. But I'd never come as a full-on tourist, indulging in the Elvis version of the islands. For this trip I decided to go for it, to visit the Hawaii of the jet age, the Hawaii of bright tropical drinks and flower leis, of volcanoes, surfers and natives—of hippies, even. Somewhere between the bright lights of Waikiki and the lush jungles of Kaua'i one of the most influential decades in history was still thriving, and I was going to find it—fire dancers, mai tais, hula girls and all.
Article continues below advertisement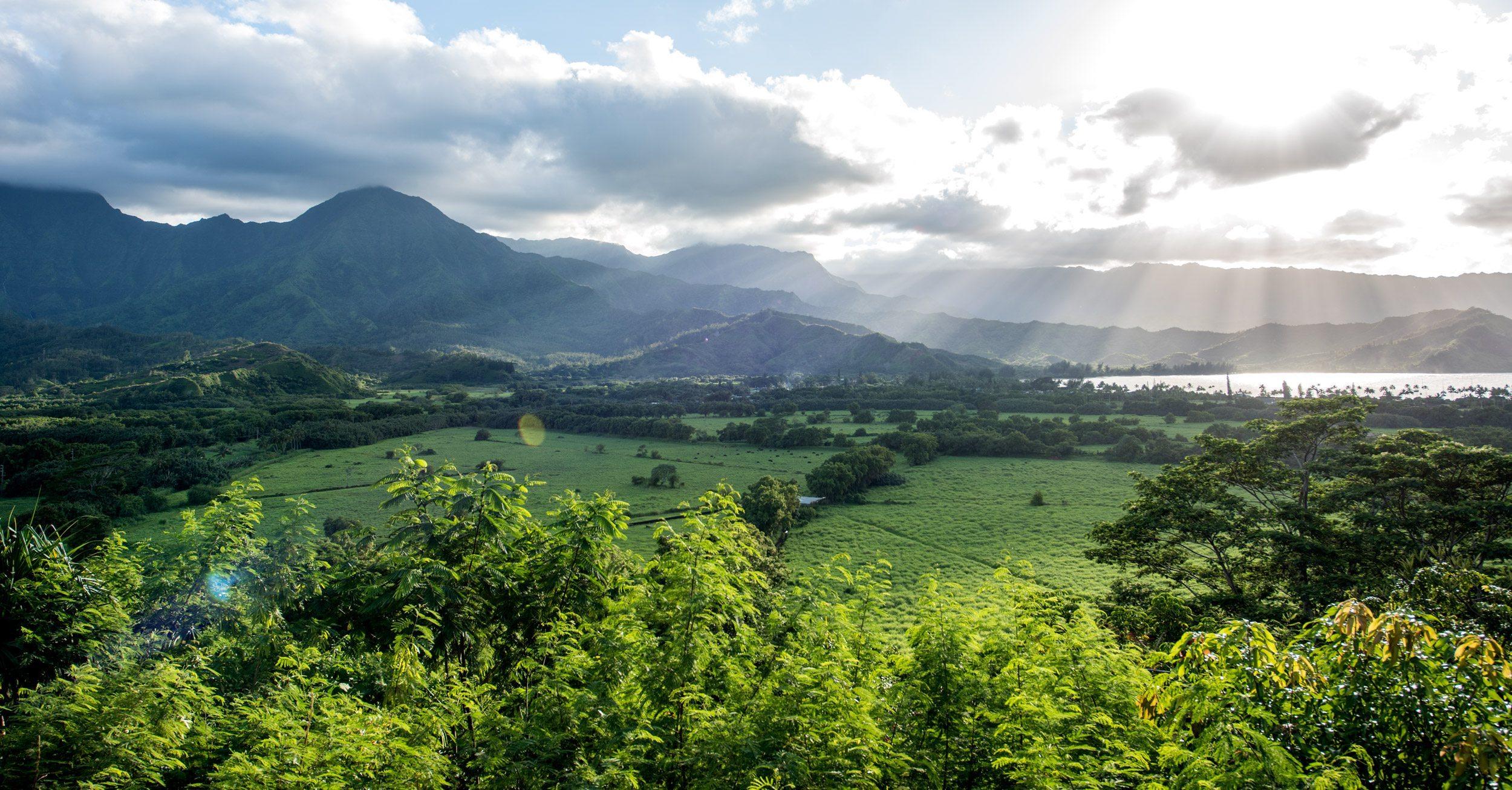 Big Island
We started on the island of Hawai'i, also called the Big Island. More than twice the size of any of the other eight main islands that make up the state (which also includes more than 100 smaller islands, atolls and the like), the Big Island is getting bigger all the time, adding nearly 42 acres each year thanks to lava from the Kilauea Volcano, which is said to house the fire goddess Pele and which has been in its current state of eruption since 1983. The island also holds the highest point in the state, the peak of the dormant volcano Mauna Kea, which stands at 13,796 feet and which offers the possibility of snow skiing in winter (it's dangerous and you should liaise with locals before even considering this). On our honeymoon, my husband hired a man with a boat to take us out before sunrise to watch the lava from Kilauea pour into the Pacific—beautiful—and there's also the amazing Volcanoes National Park, but this trip was all about a tourist experience and so we headed straight for the Hilton Waikoloa Village with its 62 acres of guest rooms, pools, lagoon full of sea life, two beautiful golf courses and numerous restaurants. The place is so big there's even a monorail to help get you around. Our room was situated on a lagoon that holds the dolphins for the on-site Dolphin Quest operation, which offers "face to face and fingers-to-flippers" dolphin experiences. We met, pet and fed a dolphin named Kai with our 2-year-old daughter and all of us loved it.
Article continues below advertisement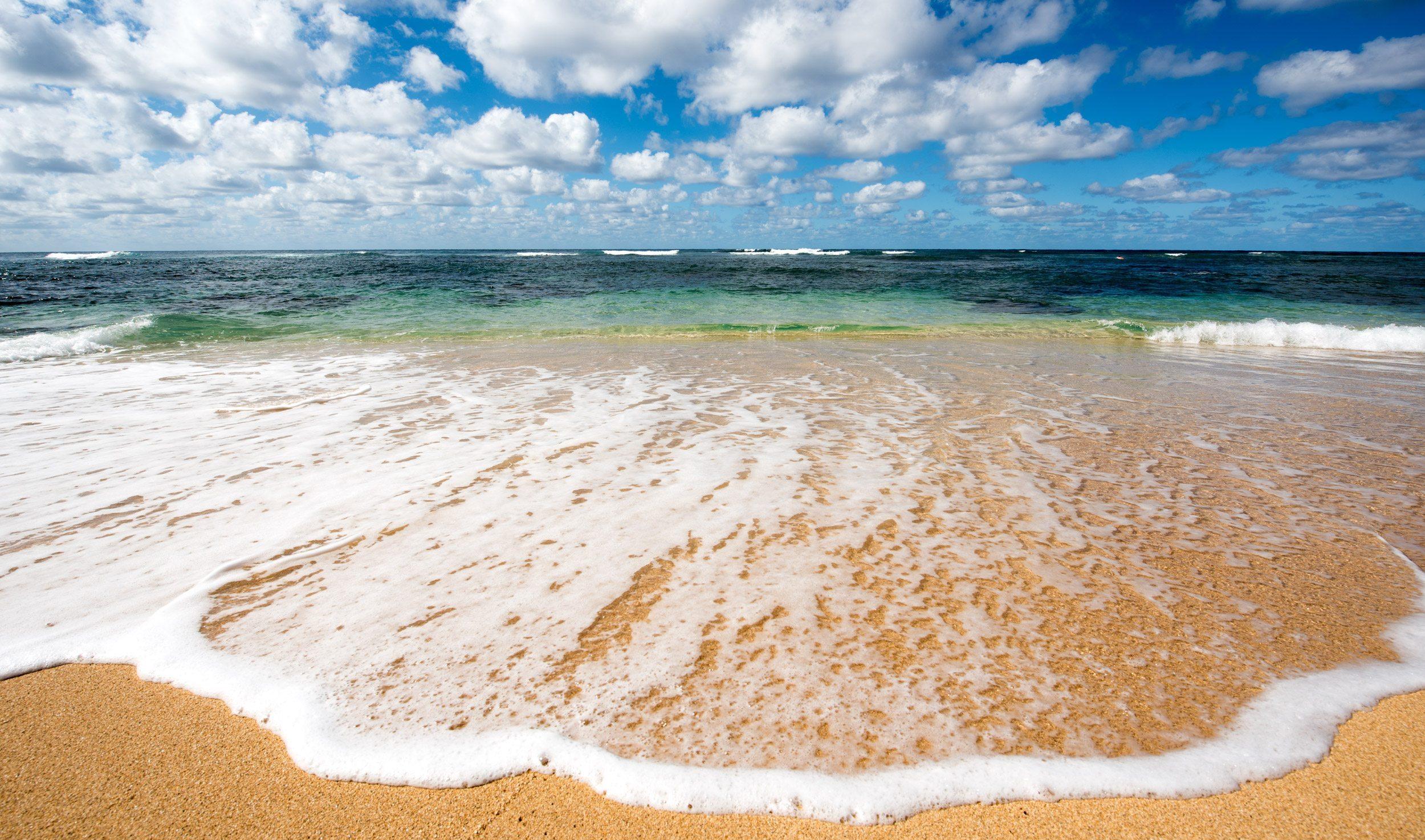 With the sea breeze in my face and the ocean views along the fairway, I was enchanted by the course
-
Article continues below advertisement
Out of the water, Hawaii is a perfect natural setting for sublime golf courses, and the Hilton Waikoloa has two: The Beach Course and The King's Course. The former is a visual treat, if a little intimidating at first. At the start I kept my eye on the rough and out-of-bounds areas—there's a lot of lava out there!—but by the time I'd come onto the course's stunning par-5 No.7, and I had the sea breeze in my face and the amazing ocean views along the fairway and green, I was enchanted. The King's Course is equally as impressive, though it plays differently, with pot bunkers and plenty of wide fairways to ensure a great day for anyone.
Having enjoyed the golf, spent plenty of time in the pool area, with its grottos and waterfalls and waterslides, and toured the extensive art collection on site, we decided it was time to indulge in that most touristic of Hawaiian experiences: the resort luau.
Resort luaus were hugely popular in the 1960s, often accompanied by inspired (if not exactly authentic) "rituals" and "ceremonies." The Hilton's "Legends of Hawaii Luau" takes place at a large outdoor theater, with a proper stage and seating for a huge number of diners.
As one would expect they lay out a large feast, buffet-style, and the food was good. Better, though, was the entertainment, with hula dancers, a full band, an emcee who sang a few Don Ho-era classics ("Tiny Bubbles," anyone?) along with more traditional songs, and dramatic fire dancers.
It was a fitting end to our last night on the Big Island, and the next morning we bid aloha to the dolphins and headed for the airport.
Article continues below advertisement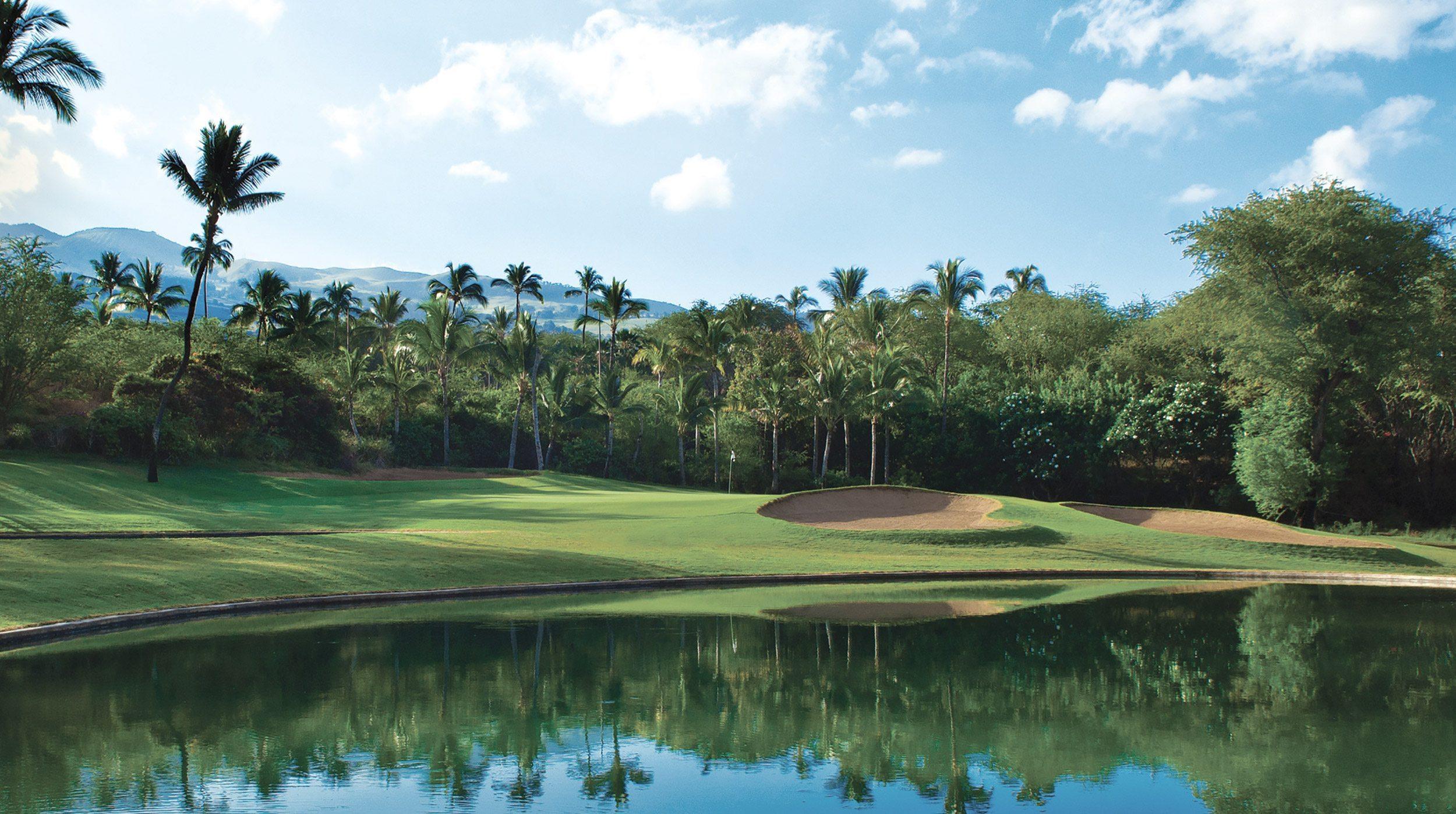 Maui
My husband and I love Maui. We spent part of our honeymoon there, and it holds fond memories for us and for our family—the drive to Hana is long, winding and worth it. As for golf, Maui's Wailea Golf Club is unbelievable. Three courses (Blue, Gold and Emerald) provide a wealth of options, and it's impossible to select a favorite course: there are ocean views from every hole, each course has its own lovely charms and there are plenty of options for experts and beginners alike. Even better, Wailea is regularly voted among the most women-friendly golf facilities anywhere (the Emerald Course specifically is singled out). Years of LPGA tournaments attest to this, and when you consider the accommodations and dining options here, this is an obvious "must visit" for anyone who golfs. Highly recommended, but on this trip I could only look out the plane window and reminisce as my schedule was tight, and so it was on to Oahu and the iconic city of Honolulu.
Article continues below advertisement
Oahu
Instantly recognizable even to non-visitors thanks to the opening sequence of Hawaii 5-O (both the original classic and the reboot), Honolulu is where most visitors land, and where many stay. The city isn't Las Vegas, but its Waikiki beach area has a similar energy that can't be denied, with numerous hotels packed in along the beautiful sands, live shows, bars, shopping, street performers and relentless crowds of locals and tourists alike. Waikiki has been Hawaii's hot spot since the Moana Surfrider hotel opened here in 1901, and it still is. After parking, we walked along the beach to pay homage to a Hawaiian legend at Duke's. Named for iconic surfer, Olympic swimming medalist and all-around incredible person Duke Kahanomoku, the Waikiki location (there are others) is a touristy affair, no question. But it does right by its namesake with a great array of historic photographs and surfing paraphernalia, plus good fish tacos and—happily—great tropical drinks.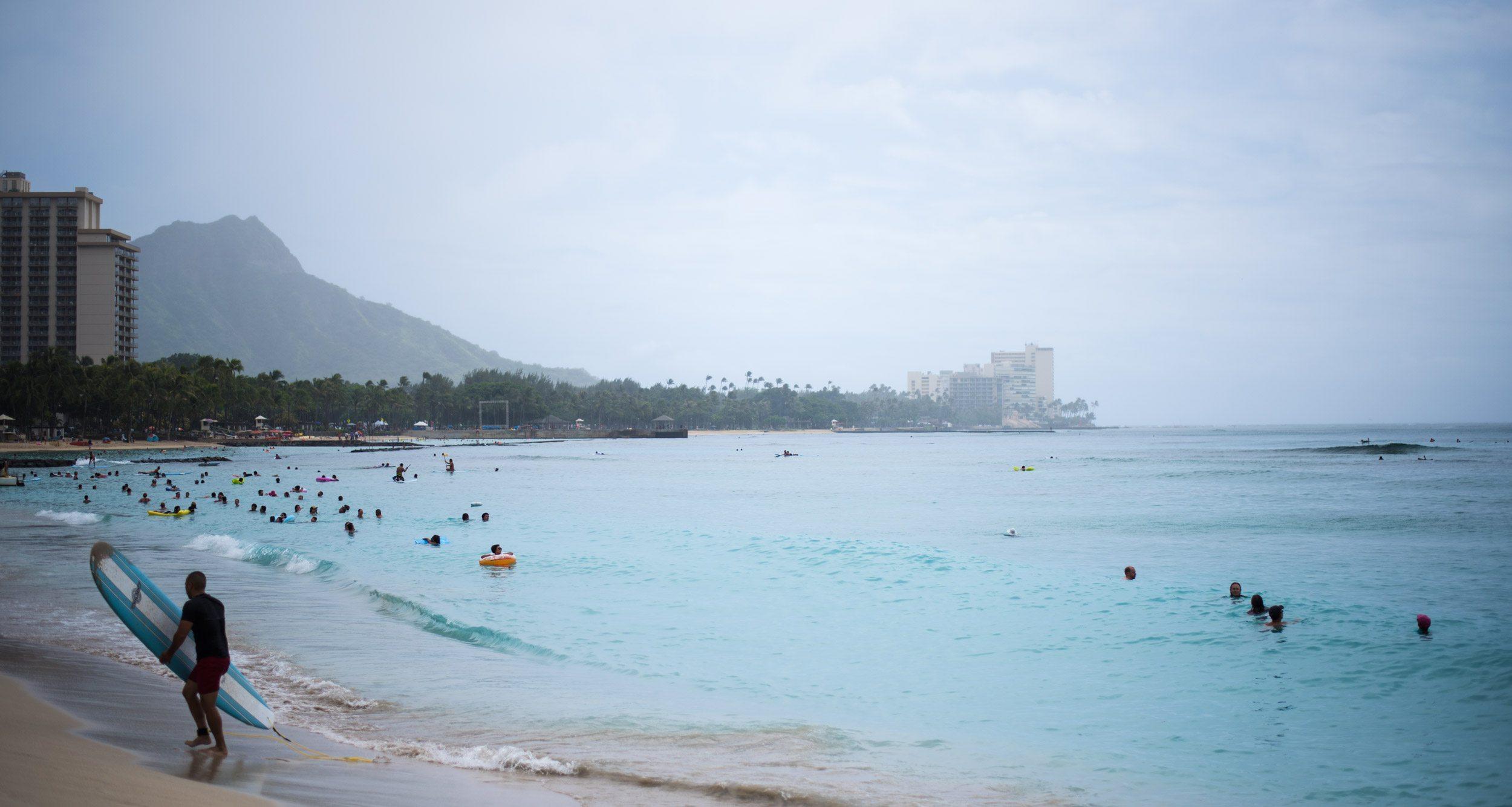 Article continues below advertisement
For accommodations we decided to avoid the crowds at Waikiki and instead head to one of the classiest hotels anywhere (and a 1960s' standout) The Kahala. Located near enough to Waikiki to afford access to the fun but far enough away from the crowds to remain exclusive, The Kahala opened in 1964. There's a timeless essence here and many of the original touches remain, including the lobby's gorgeous Italian chandeliers with their thousands of pieces of colored glass. Every U.S. President from Lyndon Johnson to George W. Bush has stayed here (Hawaii native President Obama stays at a private residence when he's in the area) and one only has to visit to see why. The Kahala is an epic property, with beautiful, old world rooms featuring modern touches accented by Midcentury Modern efficiency and style, and staff could not be more attentive. With a beautiful beach on one side and the elite golf course of the Waialae Country Club bordering the other side, along with a lovely pool area and Hawaii's other Dolphin Quest location, this is the place for the whole family to experience the best of classic Hawaii.
The Waialae course is strictly members-only, but the Ko Olina Golf Course isn't far. Host to the LPGA's LOTTE Tournament, Ko Olina benefits from being largely sheltered from trade winds, which can make golfing in Hawaii an incredible challenge. And despite it being an LPGA tournament site, the Ted Robinson design is quite playable for beginners as well.
Before leaving Oahu we had to visit one of the ultimate examples of 1960s Hawaii, La Mariana Sailing Club, which holds one of the country's last remaining original tiki bars. Drinks recipes are politely guarded—La Mariana opened in 1957 and it was part of the network that created the beloved tiki drinks we all know—but suffice it to say that the mai tais and zombies here are among the best we've ever tasted. We raised a glass to La Mariana founder Annette Nahinu, who worked at the club every day from its founding until she died in 2008, and headed for our next stop on the island of Kaua'i.
Article continues below advertisement
Kaua'i
Blue Hawaii's famous wedding scene was filmed in Kaua'i, at the Coco Palms Resort in Wailua, and it kicked off the property's (and the state's) wedding business to great effect. Following the movie's premiere, more than 500 couples per year tied the knot at the Coco Palms, a steady march of brides that continued at a rate of more than one wedding per day until 1992, when the resort was destroyed by Hurricane Inkiki. As of 2012, Hawaii was hosting 20,000 destination weddings per year, and Elvis and the Coco Palms get some of the credit for that. The resort is set to re-open in 2017, but for those who really want to peer into history the ruins are currently available to tour through a private company. We decided to pass, and instead headed for the north shore, home to many big name (and big wave) surfers, including Laird Hamilton, Bethany Hamilton Dirks, the late Andy Irons and others. It's also where the community of Princeville and the Westin Ocean Resort Villas are located. Rooms here are proper vacation rentals, complete condo-like units with full kitchens and nearly all the comforts of home.
It's also incredibly family-friendly, and we were thrilled to have the opportunity to do laundry and to have our daughter enjoy a really nice kids' pool in the large pool area. My husband and I both decided that if we were to return to Kaua'i, this would be the ideal place to come with friends for a week or two as it's a great base from which to explore the island.
In our 1960s' frame of mind, "explore" meant driving to the end of the road that leads around the beautiful Hanalei Bay to visit the site of a former hippie community known as Taylor Camp.
If Americans were smitten with Hawaii's luaus, surfing, hula girls and tiki culture in the 1960s, it didn't mean that the island was exempt from the social and political upheavals of the decade. But rather than seeing its personality completely unwound, as some major metropolitan areas experienced, Hawaii seemed to absorb the changes, folding them into its existing culture. And if the Hawaii of the 1960s began on Kaua'i with Elvis, so did it come to a close here with Taylor Camp, which began in the spring of 1969 and continued for eight years as a place of refuge, separation and healing for the people who called it home. In 2010, filmmakers Robert Stone and Thomas Vendetti made a documentary about the camp, interviewing former campers and children who'd spent formative years there. As Stone commented at the time, "I would say about 97 percent of the people said this was the best time of their lives…
Article continues below advertisement
I think there was that sense of freedom and youth and vitality and living with nature and community that just makes an impact on a young person's life."
Howard Taylor, Elizabeth 's brother, had land on the island and decided to let hippies live there rent-free on a stunning stretch of beach, all of which is now in the Na Pali State Park.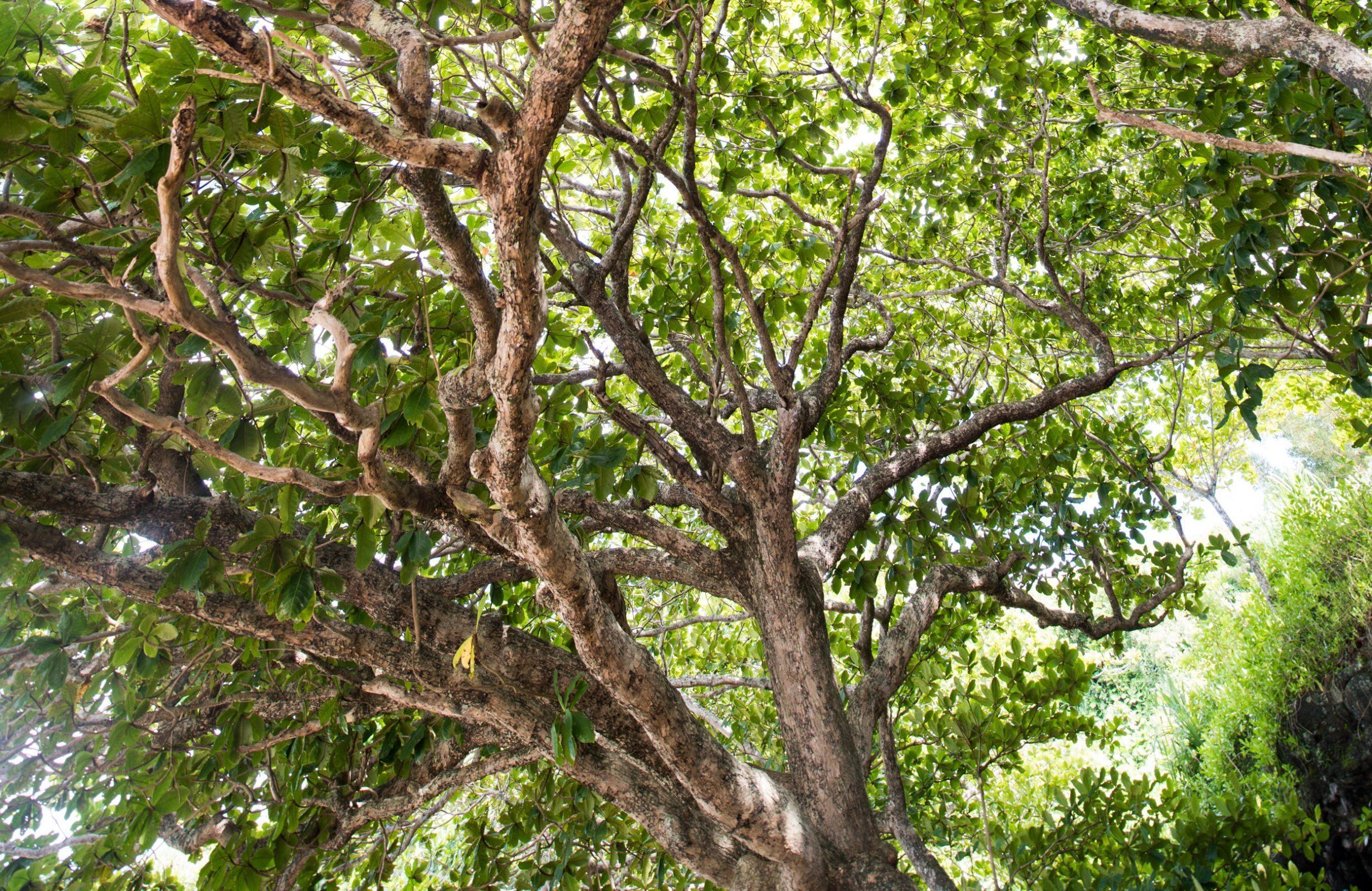 Article continues below advertisement
The community built tree houses, lived off the land (and largely clothing-free), farmed and salvaged materials and, aside from getting their kids into local schools, essentially dropped out of mainstream society. At least a few of them were veterans of the Vietnam war, according to former camper Suzanne Rollin. As she said in the documentary, "We had vets in camp. They had come back and they were damaged. You could tell the difference between the guys that had served and the guys that hadn't. The guys that hadn't been to Vietnam could still smile, and the guys that had, we had to teach them how to smile again."
Taylor Camp is largely regarded as a successful and positive experience by those who lived there, and truly they couldn't have had a more beautiful place to land. Kaua'i is known as "the Garden Isle" due to its lushness, spurred on by frequent rains, and the drama of the Na Pali Coast features into many films and books. We visited the Na Pali Coast State Park's eastern edge at Ke'e Beach, and while the sea was too rough at the time to consider swimming the staggering beauty here is undeniable.
After a few days at the Westin, we moved into the exquisite St. Regis Resort, a world-class luxury spa and hotel that provided one of the most amazing from-room views I've ever had. With our shutters wide and the windows open, we had an unobstructed look at Hanalei Bay and the large waves ushered in by the season. The resort is a dream destination, with a cleanly designed interior that offers views of the Bay from almost everywhere and tasteful decisions at every turn in terms of aesthetics and service. The on-site spa is wonderful, and the resort's top-end Kauai Grill restaurant is phenomenal.
There's great golf here as well, of course, immediately found at the Makai Golf Course. In fact, Makai was the first resort course on Kaua'i and one of only two 27-hole layouts in the state when it opened in 1971. Perhaps more notably, this was Robert Trent Jones, Jr's first-ever solo design. He honeymooned on Kaua'i in 1961 and you can tell he took his time with the layout, which offers plenty of looks at the ocean.
Article continues below advertisement
Off site, for casual dining, we loved a local sushi place, "The Dolphin," in the nearby town of Hanalei, with its kickback atmosphere, friendly staff and quality. It's tough to get off the island without trying a Bubba Burger, and there are options on the southern side of Kaua'i as well, near the resorts at Poipu, but the Tege Tege shave ice truck is a must-visit. It offers a Japanese take on the classic Hawaiian treat, and with 100% organic ingredients and a ridiculous amount of attention to detail, Tege Tege's is likely the best you'll ever try.
I saw a woman on course who was radiant, satisfied and – most importantly, she was barefoot
-
All too soon it was time to say goodbye to Kaua'i, to Elvis and Waikiki and the hippies and all of it. Looking out the window as we drove to the Lihue airport, I had to smile. There on the Wailua Golf Course, a highly rated municipal track, I saw a woman whack the dimples off the ball with her driver. Following the arc of her ball in the air, I looked back to see her smiling as well. She was radiant, she was satisfied—and most importantly, she was barefoot.
Aloha nui loa, Hawaii. I'll be back.