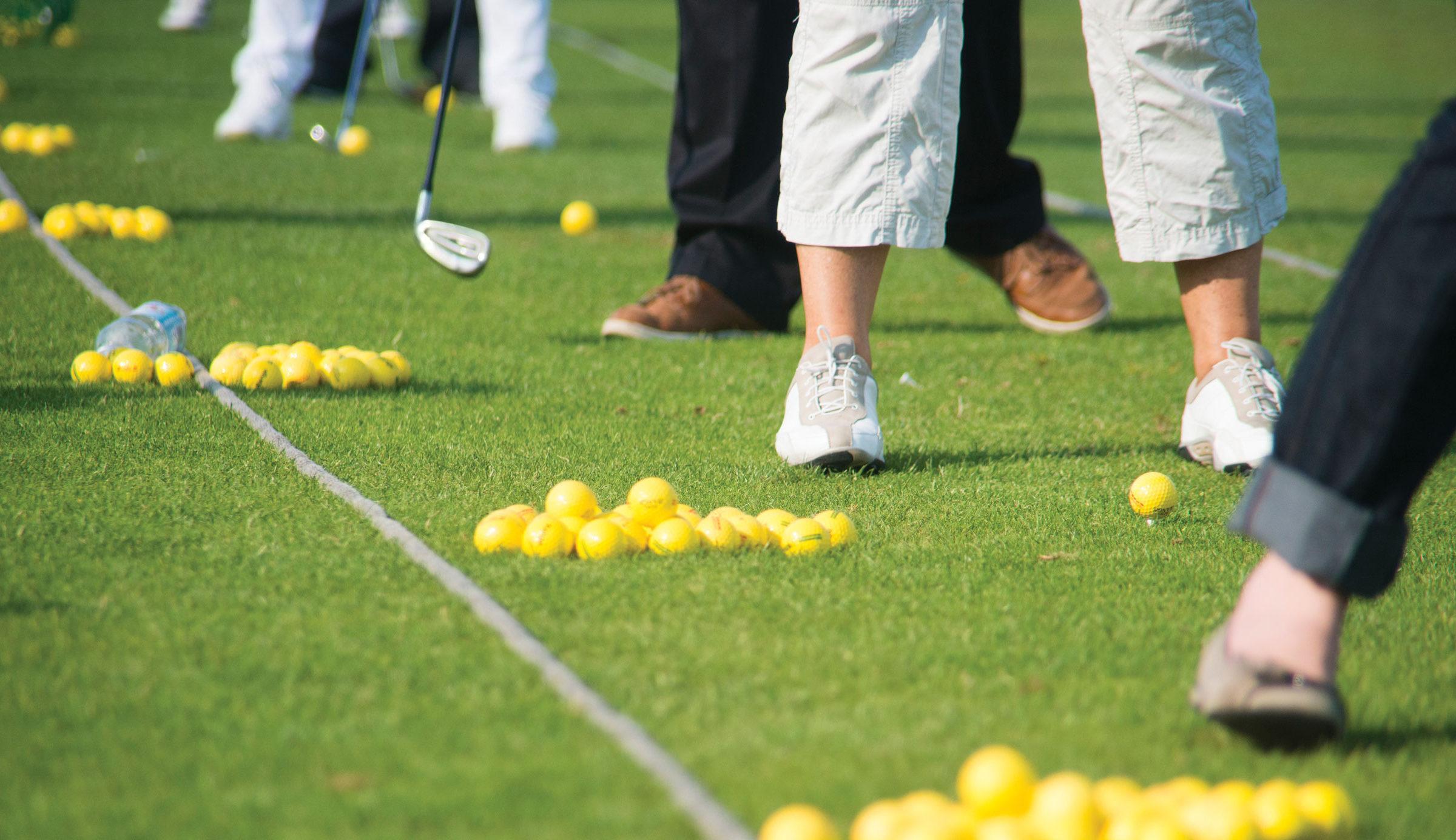 How To Deal With Unwanted Attention On The Range
They mean well. Unless they open with a bad line about the sports car they drove to the course or a comment about your appearance, the [mostly] men who come up to you on the range and offer unsolicited golf advice probably are just trying to help. But even if you wanted (or needed) their help, is it any good? Judging by the level of play you see on the typical golf course, probably not, and so really, unless the person is obviously a touring pro, you don't want to hear whatever they have to say. In any case, their "help" certainly is unwanted, and so these would-be pros end up being annoying—or worse. Their attention can get into your head, mess with your practice and, especially for beginners, make the range even less inviting than it already is. You know the lines, which usually start with, "I was watching you and noticed you could use a little help…
Article continues below advertisement
"Here, hold the club like this."
"Stand at the ball like this."
"You're taking it too far inside."
"You're not using your hips enough."
"You swing too fast."
"You swing too slow."
These are just brief examples of what has been said to me, a former LPGA playing professional, by men who probably read Tiger Woods' book, How I Play Golf, and now feel like experts.
This is an unfortunate occurrence, which happens for a variety of reasons: one, you most likely stand out as the only female golfer on range, as most courses are male-dominated.
Two: some people can't wait to share their advice, not realizing that it could make you uncomfortable.
I've bared witness to this on the lesson tee when I used to teach. While in the middle of another lesson, my next student arrived early to warm up. She was a beginner, and we were probably only five lessons in. Out of the corner of my eye I saw two men approach her and I watched as they motioned with their bodies what she "should" be doing. Thanks for trying to do my job, but no.
Article continues below advertisement
When this happens, here's how to approach it:
If someone says they can help you, say: "Excuse me, but do you have your teaching license? I was told to only take advice from people who went through an extensive certification process, so please show credentials."
A statement like this will leave most advice-givers a little perplexed, and most of the time they'll walk off in shame.
When someone tells you that you need to turn your hips more, say: "I'm sorry, I'm more of a visual learner. Can you please demonstrate? And while you're at it, will you show me how to hit a low and high fade?"
Putting the person on the spot to do the very thing they're telling you to do will most likely result in them slithering away.
Article continues below advertisement
When someone patronizingly asks how long you've been playing, say: "I plead the fifth."
They legally can't ask anymore questions, right?
Now, in the perfect world, most people would get the hint. Unfortunately, that will not be case with those who really think they're saving you from yourself. If someone is persistent in "helping" you, my advice is to walk into the pro shop, explain that you feel uncomfortable dealing with this person, and allow the head pro or manager to handle it. It's your range, too, and there aren't many clubs that want to alienate women on course—i.e., everyone at the course is probably on your side, so don't feel alone out there.
If you're a beginner, I would also encourage you to find a local group that practices together. This will lessen the likelihood of a person feeling courageous enough to approach the group and give advice. And while some advice-givers are well-intentioned, you can always politely decline and say, "No, thanks. I'm already working with an instructor."
Golf is meant to be a safe place for anyone, meaning you should not have to worry about harassment or unsolicited advice. So don't be afraid to stand up for yourself and let whomever know that their advice is unneeded, then get back to swinging away—your way.
The Rule
Advice: During a stipulated round, a player must not:a. give advice to anyone in the competition playing on the course other than his partner, orb. ask for advice from anyone other than his partner or either of their caddies.
Penalty: Match play—Loss of hole Stroke play—Two strokes
From the USGA