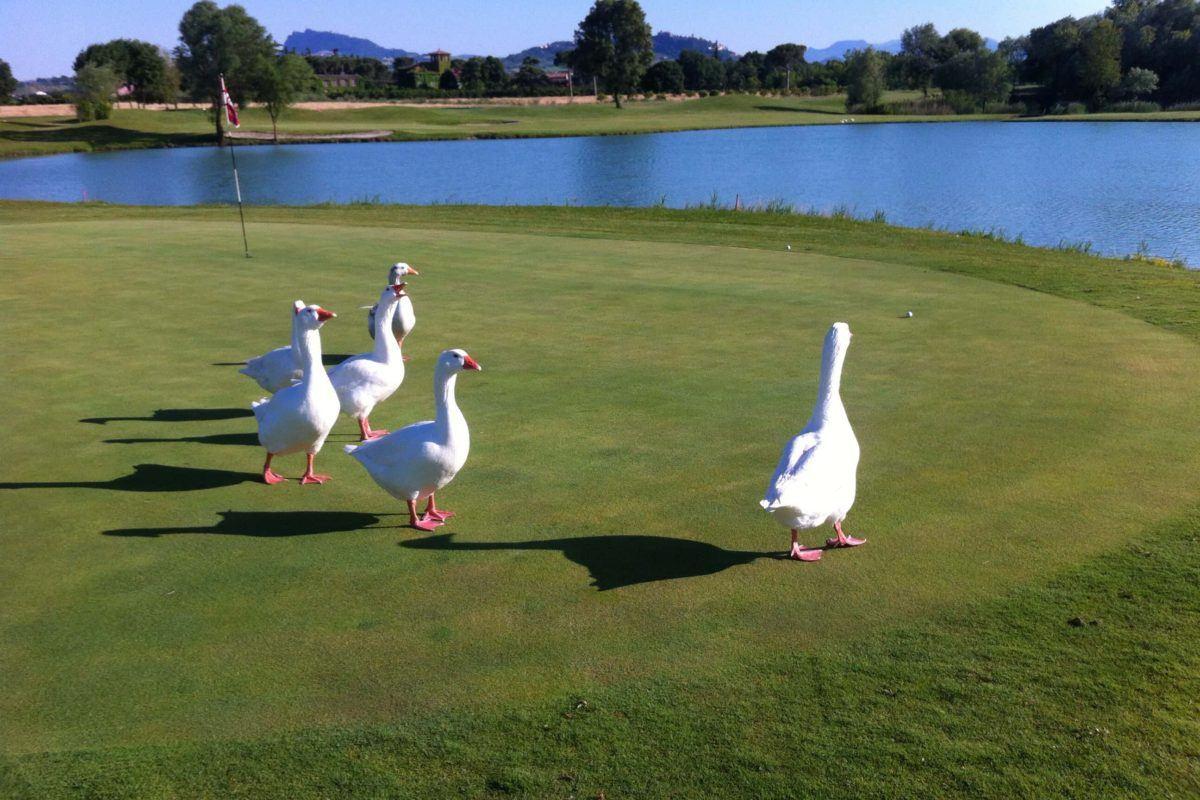 How To Introduce Your Kids To Golf
The first time I went to a driving range, I was two years old. I sat in a stroller at 10 p.m. watching my dad hit golf balls as he prepared for PGA Q school. At 3, I would chase ducks by the lake on the first hole of our local course, trying to pet them even as my dad made sure I didn't fall into the water. My first memory of properly being out on a golf course was when my dad let me drive the golf cart—and that's when everything changed. All I wanted to do was to drive that cart, and that was what made me want to see what this golf thing was really all about.
Article continues below advertisement
Want your kid to love the game? Want them to get really good, maybe good enough to get a scholarship one day? Then introduce golf as a family activity—a walk (or ride) in the park—not as a serious sport. After all, it is just a game and it should feel like one to a kid. Also, don't focus too much on it. My childhood wasn't just golf; I skateboarded, saw movies, went bowling, ran track—normal kid stuff. Make golf a full time job too early, and your kid will be burnt out before high school.
Instead of spending thousands on coaches and studying numbers, angles, strategy, and so on, I grew up tagging along with golfing family members any chance I got. I played the forward tees while all the guys (whether it was my dad or grandfather) played off the backs. A vast amount of my golf knowledge came from just watching them.
Also, from day one my family made sure that I golfed with men of varying levels of experience, and so I never felt intimidated. It doesn't matter how good someone is, don't let them stop your kid from stepping foot on that tee. And when it comes to giving tips on course, don't ever make your kids (and perhaps more importantly, your daughters) feel embarrassed or nervous about playing golf. Make it fun, keep it positive and enjoy the game as a family. Who knows? Your little girl might just grow into the game herself. I know I did, and not being overly pressured allowed me to set my own goals in golf, many of which I met (including a college golf scholarship). The best part about my family's approach? After years of diligent practice on the range and four years of competitive college golf, the game is still fun.
And I still love to drive the cart.
Camps vs Clinics
If your kid is expressing serious interest in golf and you have a few pennies to spend, golf camps are the way to go. My grandparents treated me to a week-long Nike Golf Camp at Pala Mesa Golf Club in San Diego when I was 13, and it sticks in my memory as a worthwhile and formative experience (it's also where I shot 80 for the first time). Camps are better than some of the more hardcore "clinics" because the focus at camp isn't on hard practice all week. Instead, it's like a summer camp, with a side of golf.