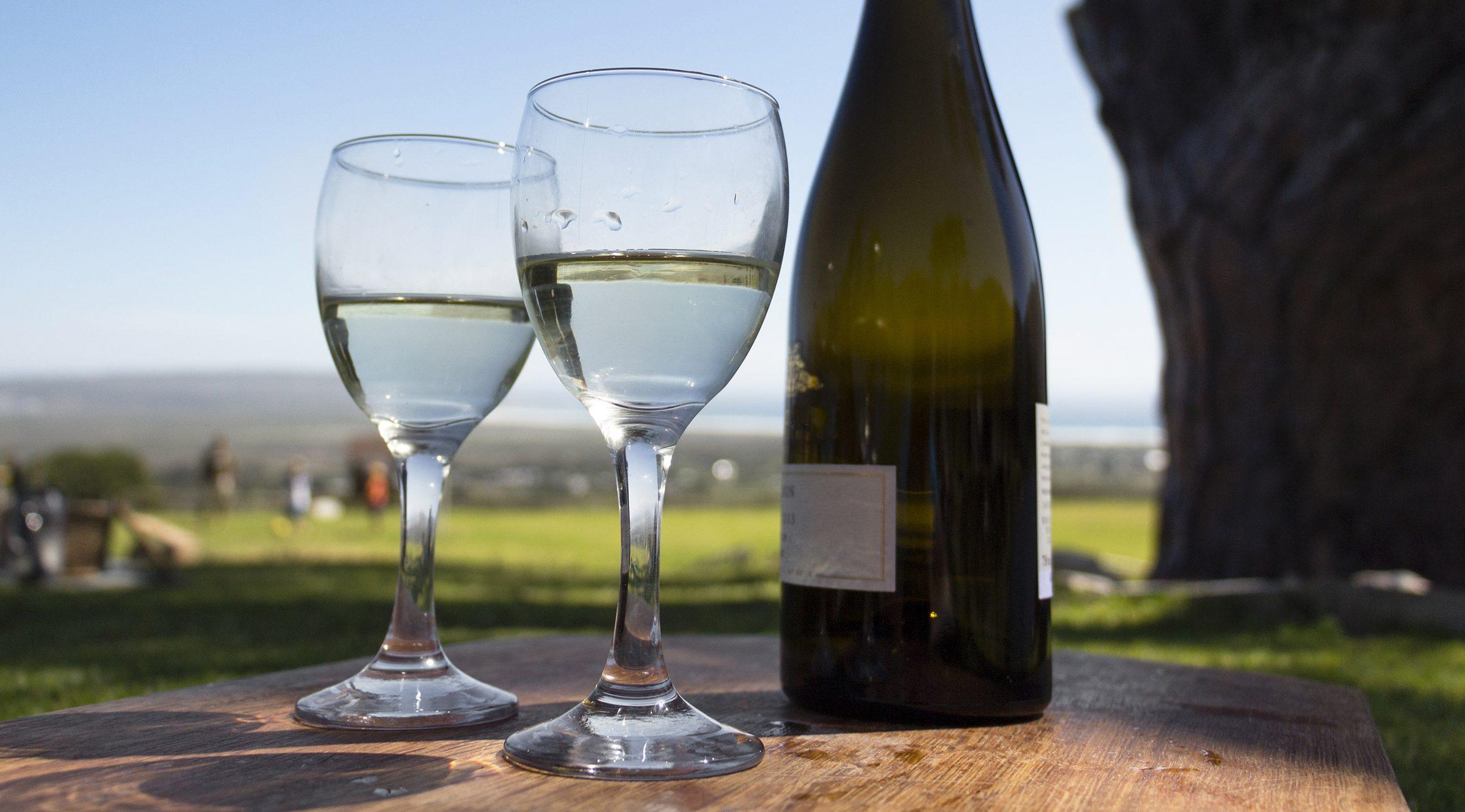 One Girl's Journey To Thursdays
It's 3:20 on a Thursday afternoon. I'm anxiously checking every few minutes to see if my husband has pulled into the garage. He'll be here. He knows that Thursdays are my day. Five minutes later, he walks into the house and I give him a quick kiss as I sail past with the critical info: "Mila just pooped, don't give them pizza for dinner, I told Ava she could play with Play-Doh." Feeling like I got one over on him (Play-Doh cleanup is a crime scene), I hop in the car and some of the tension starts to melt out of my shoulders. Soon, I'm humming along to Taylor Swift (sue me, she's catchy) and pulling into the club in the late September sun.
Article continues below advertisement
Golf wasn't on my radar a year ago. As a kid growing up in Central Illinois my parents "made" me take lessons every Friday during the summer, and like most activities in which parents force participation, I rebelled against those hot, boring hours walking our club's course. My 11-year-old self plotted every Thursday night for a torrential downpour, which would hopefully render the course unplayable. Sadly, my weather-affecting skills rarely panned out and so I'd be trudging along at 9 a.m. carrying my golf bag (the horror!) in the 94-degree heat. The suspicion that golf was slow and dull was cemented. As soon as my parents allowed, I ditched golf so I could focus on a real sport: tennis.
Fast-forward 23 years through college, work, grad school, marriage, a move to the Chicago suburbs, two kids and a dog. When we joined our local club last spring I envisioned chill days at the pool, easing back into tennis and knocking back a few glasses of pinot in the afternoon. Our kids were two and four years old; we were coming out of the hazy baby years and ready to re-enter society. The golf portion of the club membership was for my husband, although he casually mentioned a few times that it would be "fun" if we hit the course together. Ha! Fun like a tetanus shot, I thought. Then one day in May, I skimmed the newsletter and saw an event in the golf section titled "Women and Wine." I'm a girl's girl and wine is the sixth major food group, so this was right up my alley (as long as it didn't involve actual golf). I called my friend Ellie who'd joined the club at the same time. "Let's go drink vino and meet some of the other ladies," I said. "Do you think we'll have to golf?" she asked. "Maybe we'll putt around a little, but I'm sure it's more like happy hour." Famous. Last. Words.
Article continues below advertisement
We arrived in our freshly purchased golf attire with pristine, never-used clubs that our husbands had gleefully acquired for us. I began looking for some sort of bar and appetizer set up. All I saw were women walking purposefully toward the driving range. We wandered after them, figuring they'd lead us to happy hour. Arriving at the range, I found about 20 ladies warming up, bombing drives and arcing perfect pitches. My stomach dropped.
For the next two hours we struggled through a group lesson with three club pros and a gaggle of golf-crazed women. I mean, these ladies were debating backspin, plotting "course management" shots, and heatedly discussing degree angles on their drivers. Don't get me wrong, they were also welcoming, kind and thrilled to have new blood. It's just that they were so into golf. Why? And there wasn't any wine; I'd been duped! Apparently it was to be served after the lesson when, I grumped, it would do the least amount of good. I bluffed my way through, pretending I knew what they were chattering about, and just when I thought it was over fresh new hell was introduced. "Time to go play a few holes, ladies!" Before I could settle on feigning stomach issues or a headache, I was lumped into a group with some veterans and shoved on my way. I successfully achieved a fugue-state so as not to remember how badly I played, but my struggle must have been evident as I was quickly handed a glass of white as we walked off 18. Finally: the wine portion of the evening.
Article continues below advertisement
That night over appetizers and drinks, Ellie and I were entreated to "Come out and play!" No. "It'll be fun!" No. We protested that we had zero experience, (truthfully) lamented that arranging a babysitter was a hassle, and gave a host of other excuses as to why we couldn't/wouldn't/shouldn't participate. "Just come next week. We're doing a 9-hole group that we want you to try," cajoled Amy, the Women's Golf Chair. Well, at least it wasn't 18. In the end they were so sweet and earnest that Ellie and I felt obligated to try. So the next week we lined up sitters and hoofed it out there.
I walked onto the course with our foursome, a bag full of clubs that I had only the vaguest idea how to use (what the hell is a hybrid?), and a grim determination to not screw up so badly that the other women would vote me right back out of the club. I stepped up to the tee and took an unnecessarily long time to line up my shot. Deep breath…don't biff it…swing!
I duffed the top of the ball and it dribbled about 12 feet. "Mulligan!" yelled Kate, a whip-thin woman in her 60s who later introduced me to a nice bottle of Sancerre. Well it can't get any worse, I thought, and teed up again. This time I sliced a perfectly respectable 35-yard drive. "Well struck!" Amy announced. I blinked. That wasn't so bad. And off we went. The ladies let us scramble in those early weeks. It worked for them (we didn't hold up their games) and it worked for us (we didn't feel pressure to perform). "We all started somewhere, honey," Kate told me, as my ball on No.5 made a neat splash into the water. I won't say that I fell in love that day, but I fell in deep "like" with the quiet of the course, the repartee of the women and the realization that for the first time as an adult, I was choosing a hobby that was all mine.
We went. We went again. And we kept going. Somehow over the course of the summer Thursday afternoon scrambles became our jam. We'd go if it was drizzling, we'd go when it was foggy, we'd go if it was 94 degrees (my 11-year-old version side-eyes me). Our drives went farther and we only lost five or six balls a round instead of 10. Those hours became something to anticipate during the mundane of the everyday mom grind. While other ladies rotated in and out, Kate and Amy were our stalwarts, always encouraging Ellie and I with a piece of advice or a joke to shake off a bad shot. We doggedly held on until November, when just Ellie and I played 9 in our winter coats and mittens. The veterans laughed, told us we were nuts and that they'd meet us for drinks afterward. That day, Ellie holed one out from about 25 yards on No.7. We screamed and jumped around like lunatics and the valet ran up and took our picture next to the pin. On any given Thursday nothing extraordinary happened, but we were glowing about our newfound passion and the fact that it was our time. No kids, no husbands (love you, honey) and no responsibilities except deciding which beer to grab at the halfway house. Did our games improve? Sure. I can consistently hit a 100-yard drive and that's pretty big-time for me. I still don't have a handicap and I haven't figured out when I'll ever hit my 8-iron, but this season my 34-year-old self will be praying every Wednesday night for a clear Thursday afternoon.