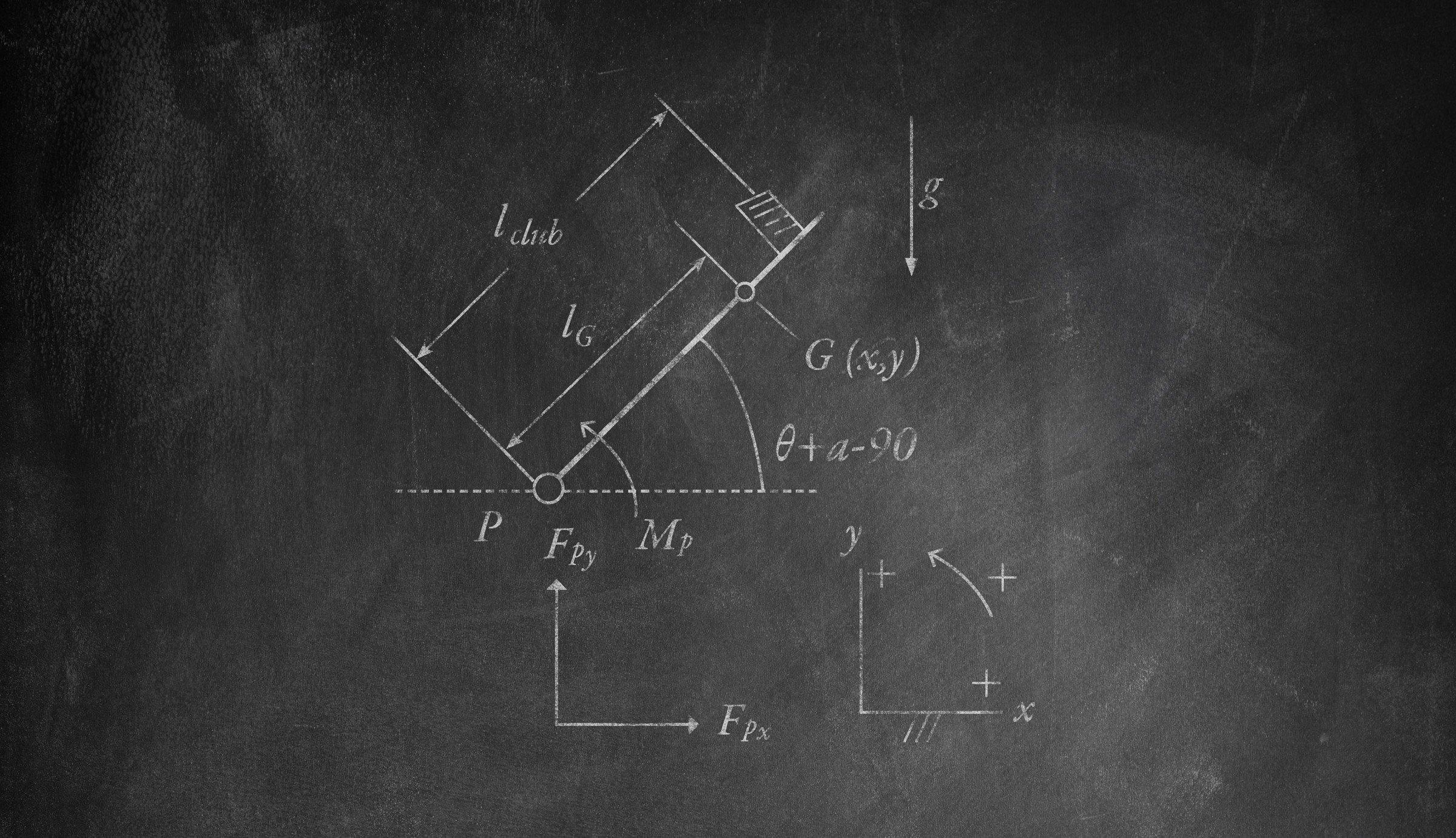 Golf Clubs: How One Size Does Not Fit All
By the time Na Yeon Choi hit her final shot to win the 2015 Coates Golf Championship at the Golden Ocala Golf Club in Ocala, Florida, she'd walked at least 15 miles, burned roughly 4,900 calories and hit her golf ball 272 times.
If you figure that a full golf swing takes roughly a second to execute, that means Choi spent less than five minutes swinging clubs at balls over four days—but my goodness how much time did she spend practicing her form in the days, weeks, months and years before the tournament?
Article continues below advertisement
With everything happening so quickly in golf (the club and ball are in contact for only 450 millionths of a second on each swing), there are only a couple of variables golfers can control. One of these is preparation and the other is equipment. And while preparation is down to an individual's goals and desires, golf equipment has been mostly a "take what you can get" affair for women for many years. That's because many "women's clubs" are essentially men's club heads stuck on the end of shorter, lighter shafts. Without getting overly technical, optimal club performance involves the total weight of the golf club and the swing-weight balance ratio of the weight distribution in the head versus the rest of the club.
In short: there's more to making an optimal women's golf club than chopping up a man's club and painting it pink. Enter Coates Golf, sponsor of the aforementioned LPGA tournament and recently represented by Solheim-winning captain and golf legend Juli Inkster, among others.
Currently the only company engineering top-end golf clubs specifically for women, Coates Golf began when co-founder Mollie Coates grew frustrated by the lack of available options for low-handicap women golfers.
Here, she and her husband Randall Coates sat down with us to answer a few questions about why there's more to women's clubs than pretty handgrips, and why women deserve the same quality options as men.
Article continues below advertisement
WGJ: What differences are there between men and women that necessitate women-specific golf clubs?
CG: Swing speed and upper-body strength are two prominent differences between men and women as relates to golf. But, women also have lower centers of gravity and proportionally longer arms than men. Women's height in relation to their arm length, their swing speeds, and their balance points were all factors when engineering our equipment.
WGJ: What constitutes a typical women's golf club?
CG: Before Coates, there was essentially one equipment option for women to purchase. It was a very flexible, lightweight shaft paired with a heavy bulbous head that created a whippy club designed to pop the ball into the air. Even women who are just beginning the game will soon outgrow that set of clubs.
Article continues below advertisement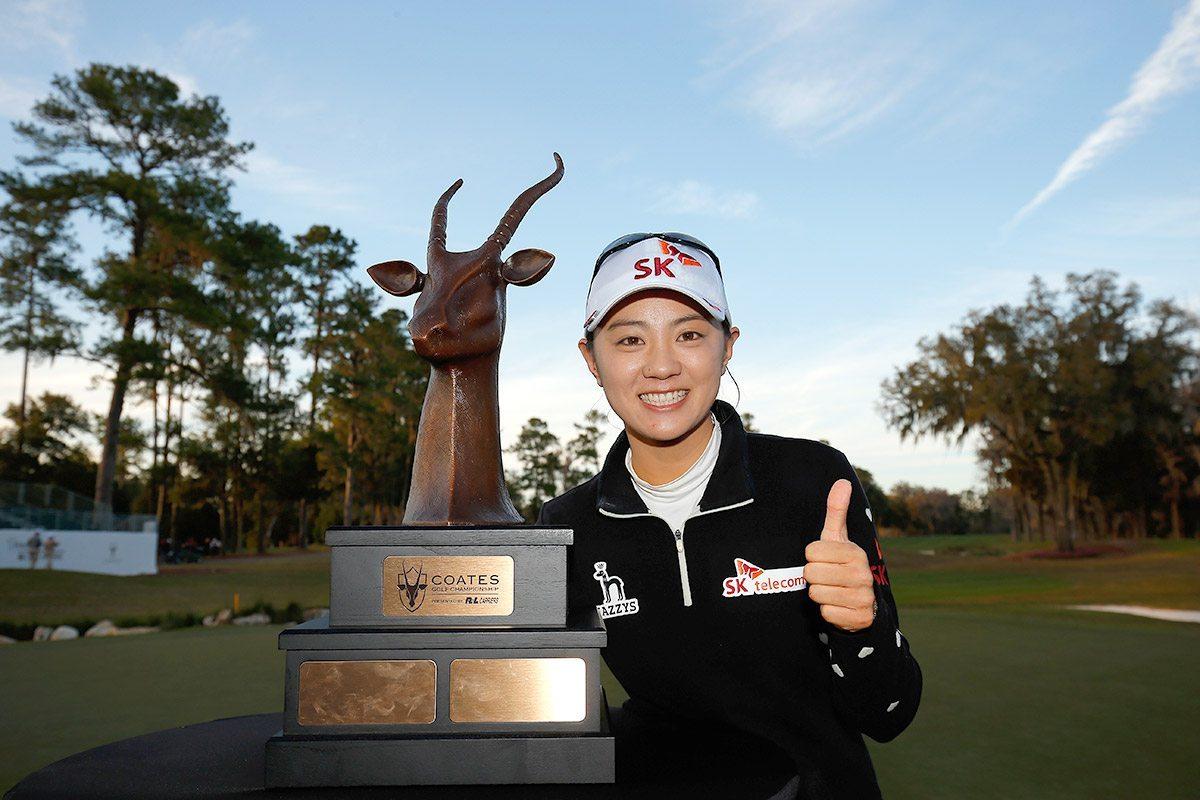 WGJ: What about the equipment used by LPGA pros?
CG: Professional female golfers have custom equipment made with specifications to very tight tolerances to fit their specific needs. In fact, most of the professional women play with equipment that is heavier and stiffer than what you'll find in most men's equipment. These ladies have perfected their swings to an exact science and have custom clubs designed to keep up with them. We believe all women should have performance equipment options, so they can build a bag of clubs that can keep up with them.
Article continues below advertisement
WGJ: If swing speed is the issue, why can't women just use men's clubs with a lighter shaft?
CG: Pairing a heavy men's club head with a lighter shaft creates a club that lags throughout the swing and is unbalanced. Then, if you pair the same club head with a stiffer men's shaft to correct the lag, it's too long. If you trim the shaft to correct the length, then it's too stiff. It's a vicious cycle of attempting to create custom clubs for women without having the properly engineered components.
WGJ: Break down a Coates Golf club for us:
CG: Our engineering begins with the head in all of our equipment. Specific weight distribution within the walls and periphery of each club head allow us to control the overall gram weight of the head. These performance heads allow us to pair them with stiffer shafts, while keeping swing weighting and length exactly where they need to be.
Article continues below advertisement
WGJ: How will Coates Golf clubs improve a woman's game?
CG: Balance. Balance. Balance. The distance between the top of one's backswing and the ball is a long way. So having a piece of equipment that keeps its integrity from point A to point B is imperative for a clean ball strike. Taking advantage of the strength and responsiveness in a stiffer shaft and performance club head improves distance, contact, and control, but only if the weight of the club doesn't overpower the player.
WGJ: Do you have to be a great golfer to benefit from using a Coates Golf club or can beginners benefit as well?
CG: At Coates, we create equipment with options for every woman on the course—from a beginner to a plus handicapper. We believe women should have all of the same equipment options that men have when searching for new clubs: swing weight, shaft weight, flex, length, etc., regardless of where they are in their game.
Article continues below advertisement
WGJ: What's with your antelope logo?
CG: When branding Coates Golf, we wanted an icon that represents athleticism but that also evokes the empowerment of women in golf. In the wild, the female antelope actually grow horns, just like the males. Same game, same respect.
Where to Buy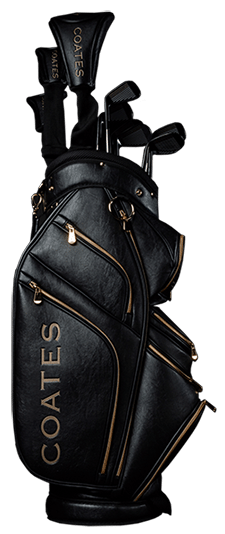 Coates offers a full line of equipment, with various degrees of loft in all woods, two different styles of irons (cavity back and muscle back), and five independently lofted wedges. Customers can choose shaft flex, weight and length, and the company is happy to discuss options over the phone or via email. Also, Coates Golf equipment is available at many Dick's Sporting Goods and Golf Galaxy locations nationwide, as well as online. All equipment is hand-selected, inspected and packed for customers at the company's headquarters in Ocala, Florida, with packaging and service consistent with a luxury brand.