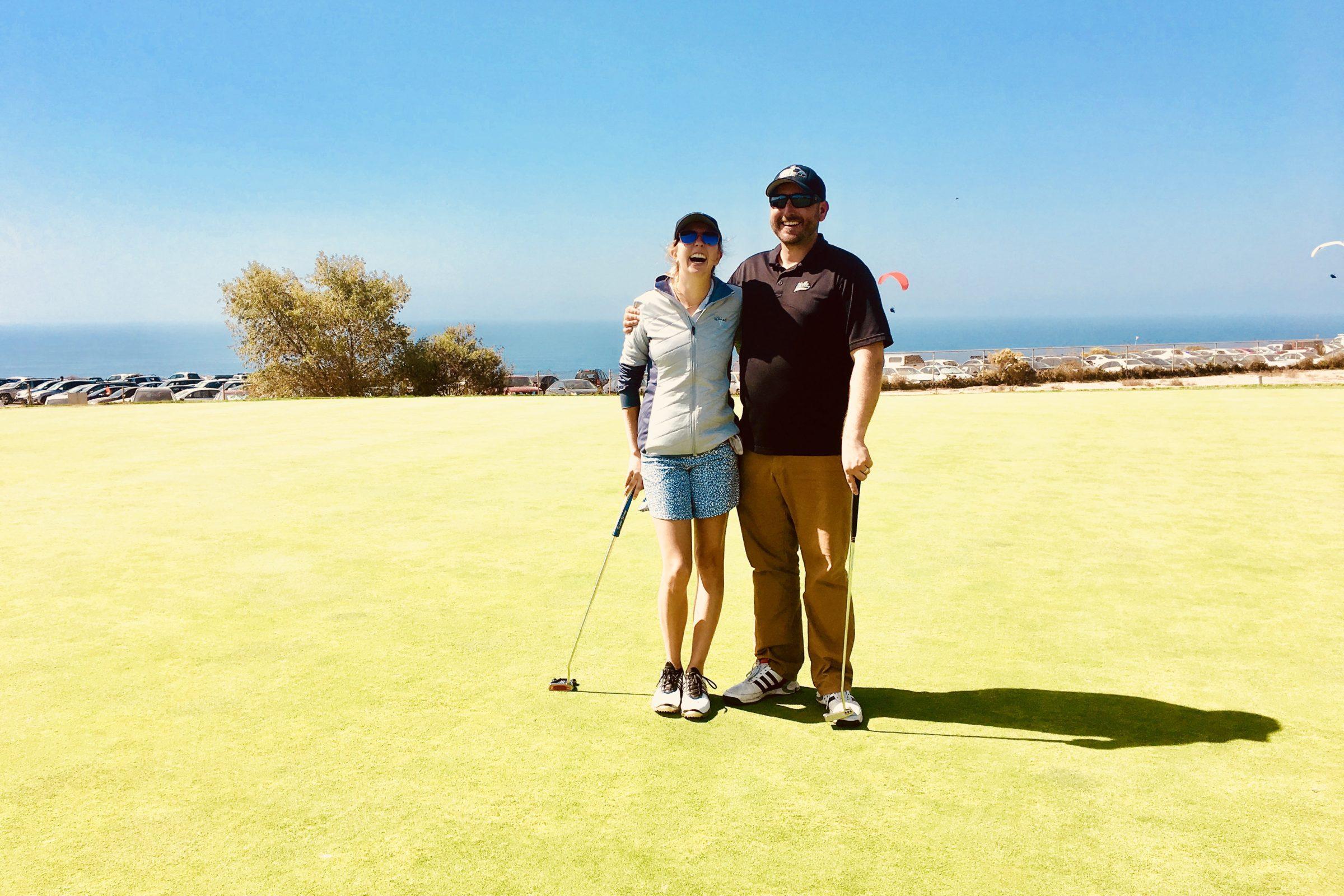 Why Try Golf? We've Got Some Ideas…
I was at an event one weekend with some friends I haven't seen in a while, along with a few people I have never met before. Inevitably, as I was attending this gathering, golf became a topic of subject. We talked about the woman I have been giving golf lessons to. She's the owner of a Sushi hole-in-the-wall (which is extremely delicious, by the way.) She's a 50-year-old, Korean woman who stands tall at just under 5 feet, with a husband of 25 years who plays every week, but she had not swung a club once in her entire life.
Article continues below advertisement
The first thing they said were things like:
"She's 50? Why start now?""She'll never get good, it's too late!""What's the point in that?"
According to these 20 somethings I met, if you're not me, a 23 year old who's held a club for 21 years, don't even try. I will have to 100% disagree with that. If you have the passion, and someone to guide you, DO IT.
If I had to ask one question it would be, why the heck is her husband not taking his wife to the golf course? My husband started playing golf when he met my family, and to this day, it isn't very often that he would go to the golf course without me. That, to me, is the perfect relationship. If you have a significant other, or friend that plays golf, invite yourself to the course. Whatever you do, don't let them intimidate you. My husband drives the ball 300 yards and chips like a pro (before he starts drinking Coors Light) and we play together just fine. Golf is an individual sport after all.
"But what if you don't have a significant other that plays golf?"In Spring, 2017, there were 25.9 million people in the United States who played golf. If you give it a shot, you'll make a friend who happens to play golf.
Article continues below advertisement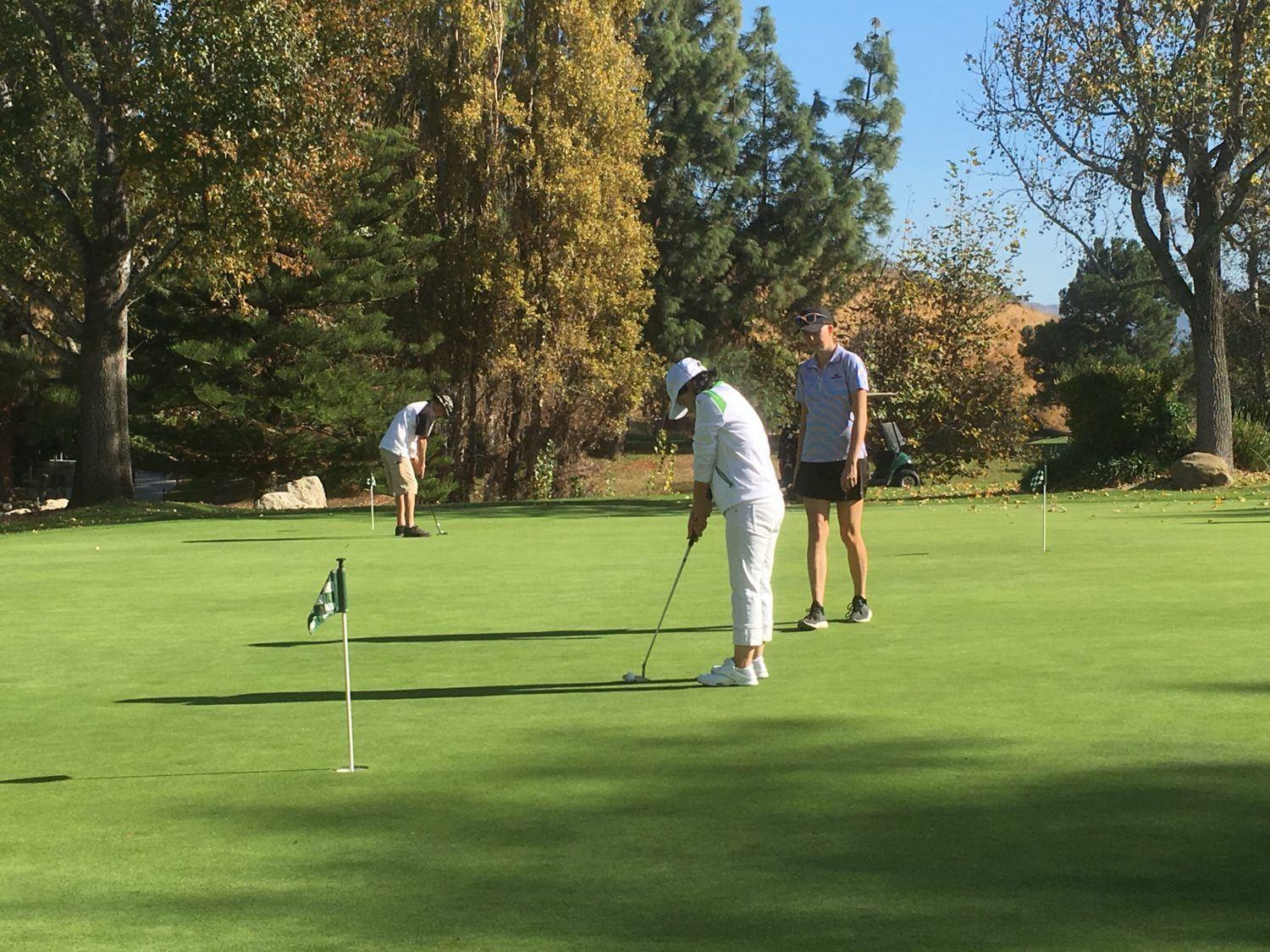 In the meantime, you can still get started on your own, and we're here to help. Shell out a couple of bucks and a few hours a week and you can call yourself a golfer.Go to a thrift store, second hand shop, or the "bargain bucket" at your local golf shop and dig out the following:
For the first 2 weeks I worked with this woman, we only hit the 7 iron, and didn't even think about making a full swing. Feet were shoulder width apart, and All we did were half swings— 3 o' clock to 9 o' clock, and she was making perfect contact on every shot with perfect trajectory by that second session at the driving range. With an adjustment in ball position, this applied to her Driver as well.
Putting is tricky to teach, which is good for her because she doesn't need me to become a good putter. It's all about feel, and how your body prefers to get the ball to the hole. I taught her the following drill and she hit it to a foot every time:
Throw down 5 or 6 balls that are about 20 feet from the hole.
Set up to the hole, look at the hole, and swing away. Don't look at the ball when you make the putt.
This will train your body speed control, which is the most important in regards to putting. If you putt with perfect speed, but you aimed 2 feet in the wrong direction, you still have a makable second putt.
For all you nay-sayers out there, now you have no excuse. Whether you're 5 years old or 50 years old, golf will always be a pastime you can learn and enjoy for the rest of your life.