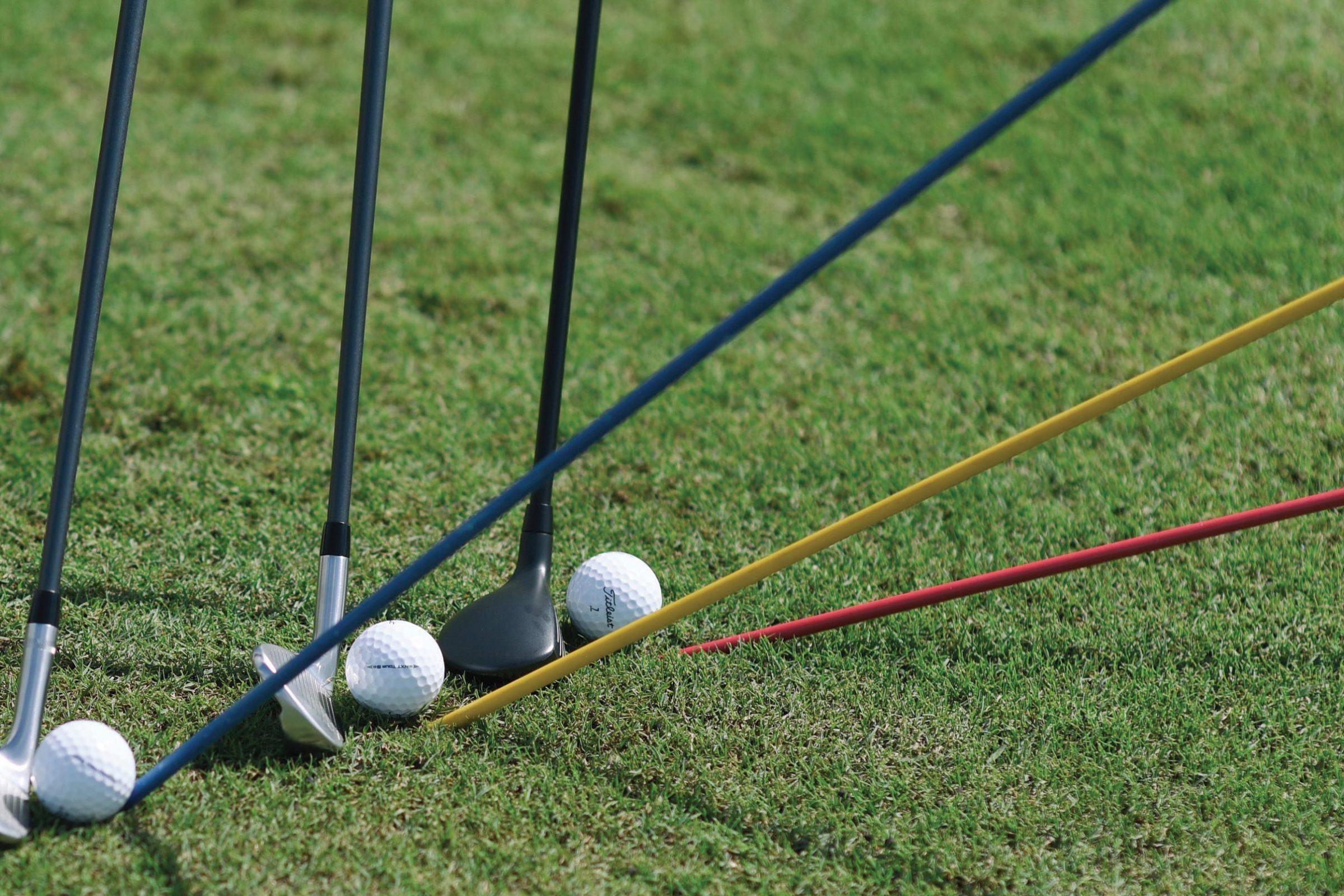 Wedge Game
Carol Preisinger, LPGA Top 50 instructor and Director of Golf Instruction at the Kiawah Island Club in South Carolina, knows a thing or two about swinging a club. Here, with some expert tips and great drills, she helps you make the most of your wedges
Article continues below advertisement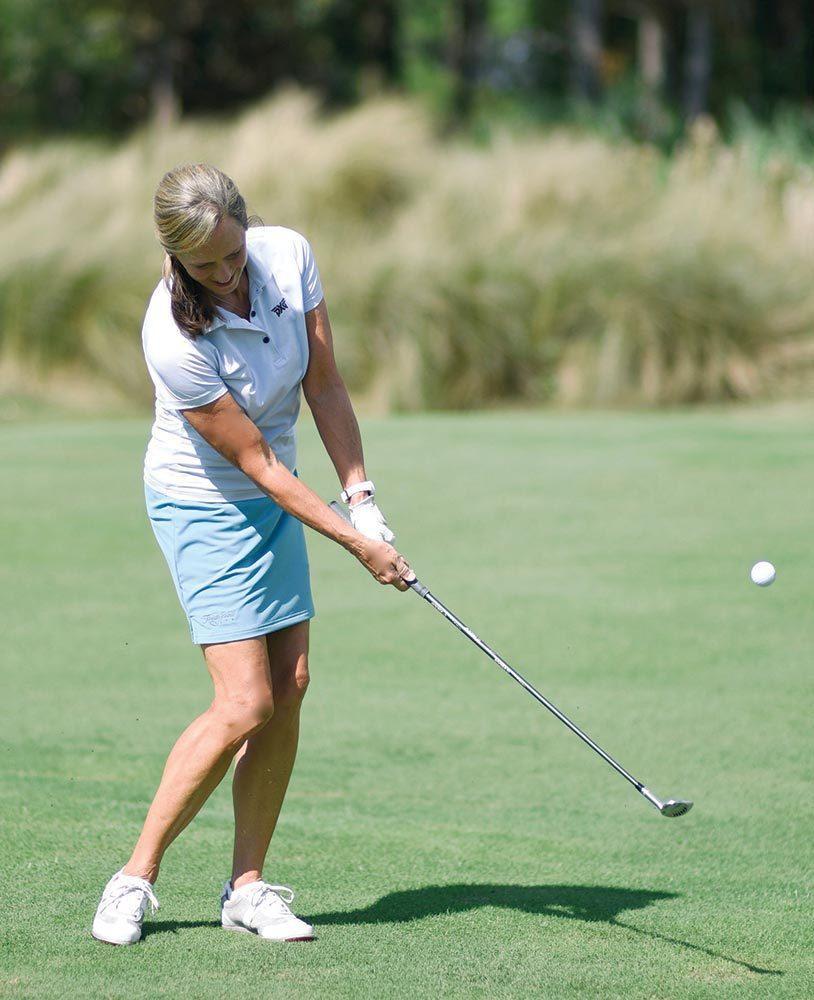 Your BEST wedge shot begins with:
B– BALANCE Forward (BALANCE 60-70% of your weight on your forward foot)E– EYES Forward (See the landing area, put your EYES in front of the ball)S– SHAFT Forward (Lean the SHAFT towards the target) then…T– TURN TORSO Forward (TURN your TORSO as your arms swing)
Article continues below advertisement
Conquer Tight or Rough Lies:`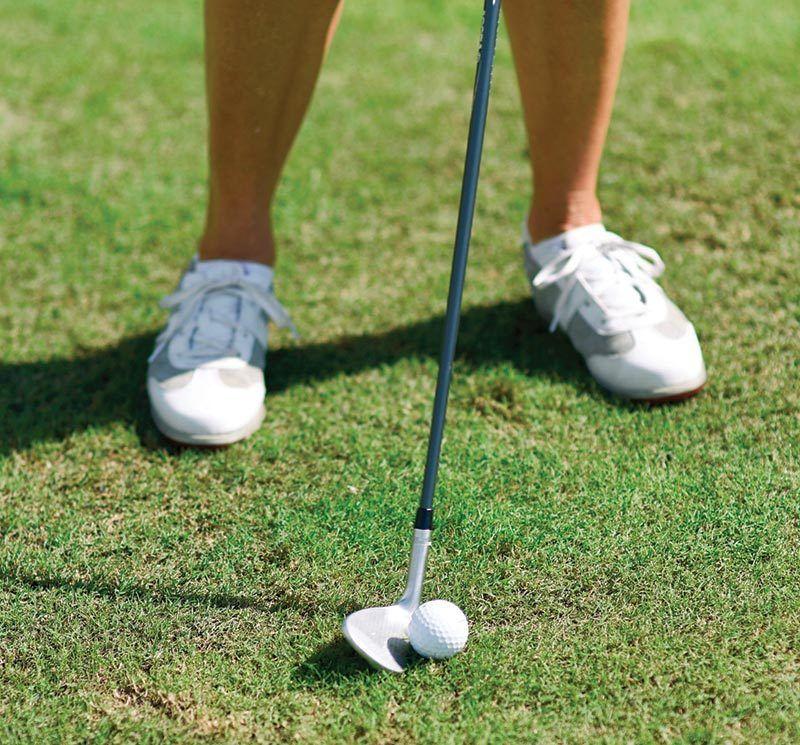 Tight Lie?
Use Pitching Wedge or Gap Wedge, put the ball in the middle of your stance, and smoothly sweep it at the bottom/middle of the arc. Playing the ball back in your stance may cause the club to "dig" or you could hit the ball "thin."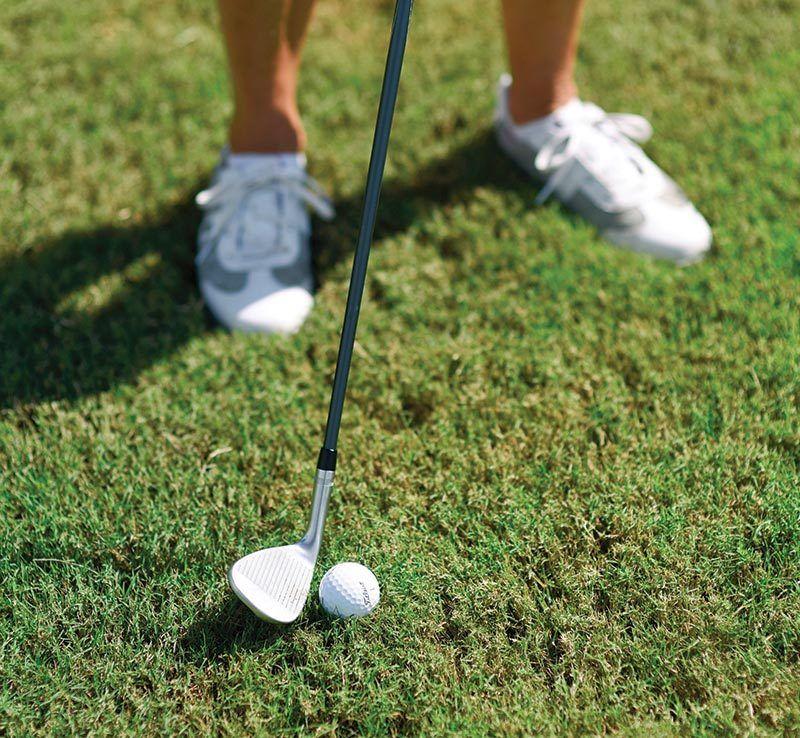 Rough Lie?
Use Sand Wedge or Lob Wedge. Put the ball back in your stance and hover the club, swing steeply into the ball. The loft of the club face will catch the back of the ball first, not the grass, and this will pop the ball up and out of trouble.
Article continues below advertisement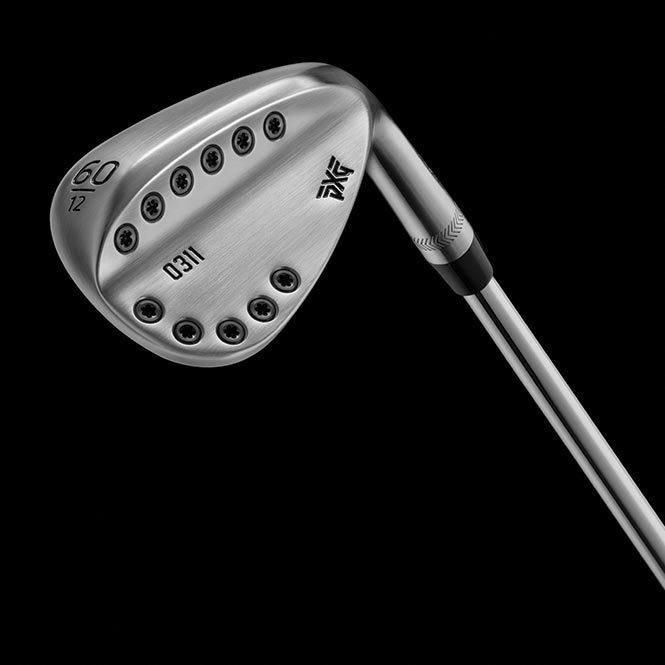 PXG Wedges
If you're looking to update your wedges, consider PXG. The newest kids on the block are also the most cutting-edge. Forged and milled in a variety of confugrations, they offer top quality and performance to the likes of Lydia Ko, Christina Kim, Sadena Parks and others.
Two Drills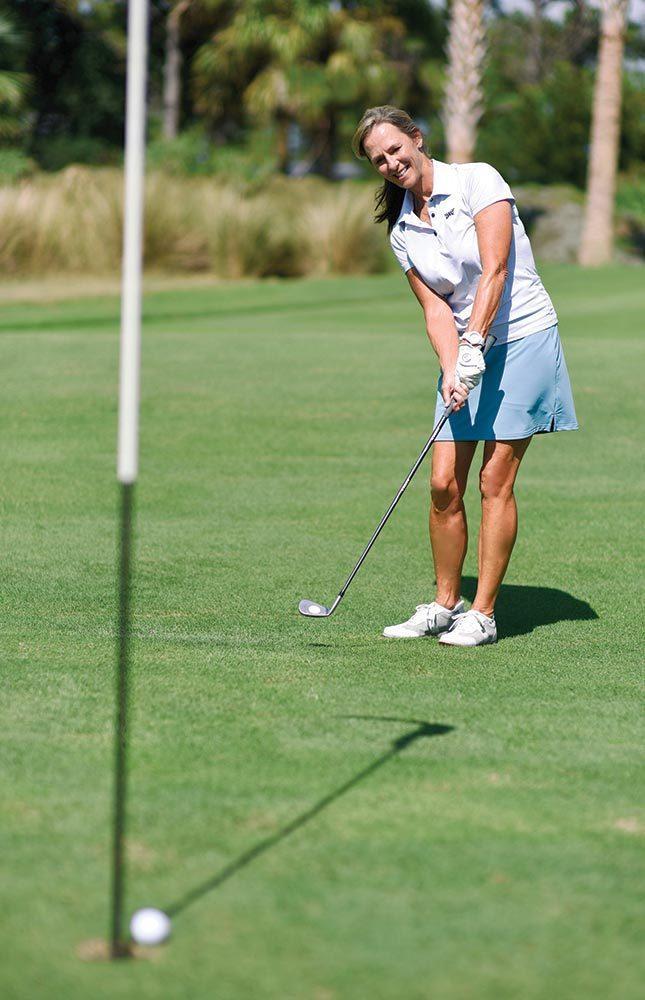 Time for Accuracy:
On short chips, hold the finish after impact and check the position of the wedge face and your leading wrist.
If your watch/glove logo is facing the hole, your wedge face will be square and your direction on line.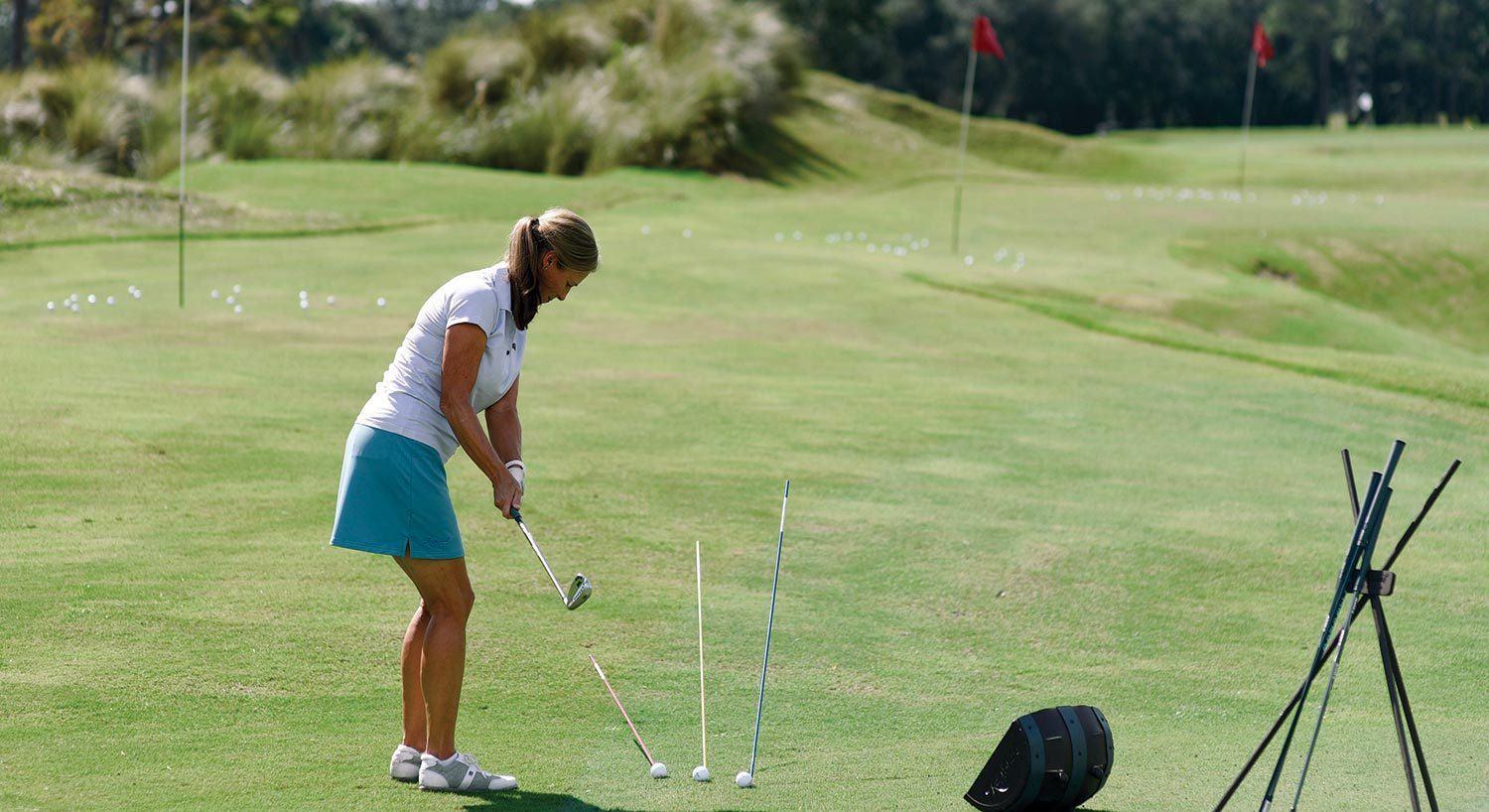 Practice randomly:
Choose random targets and distances, and use different lofts to control the shot.
Roll a hybrid (red line), Toss a Pitching Wedge (yellow), and Loft a Lob Wedge (blue). You may face these shots from hole to hole, so prepare yourself and let the wedge do its job.