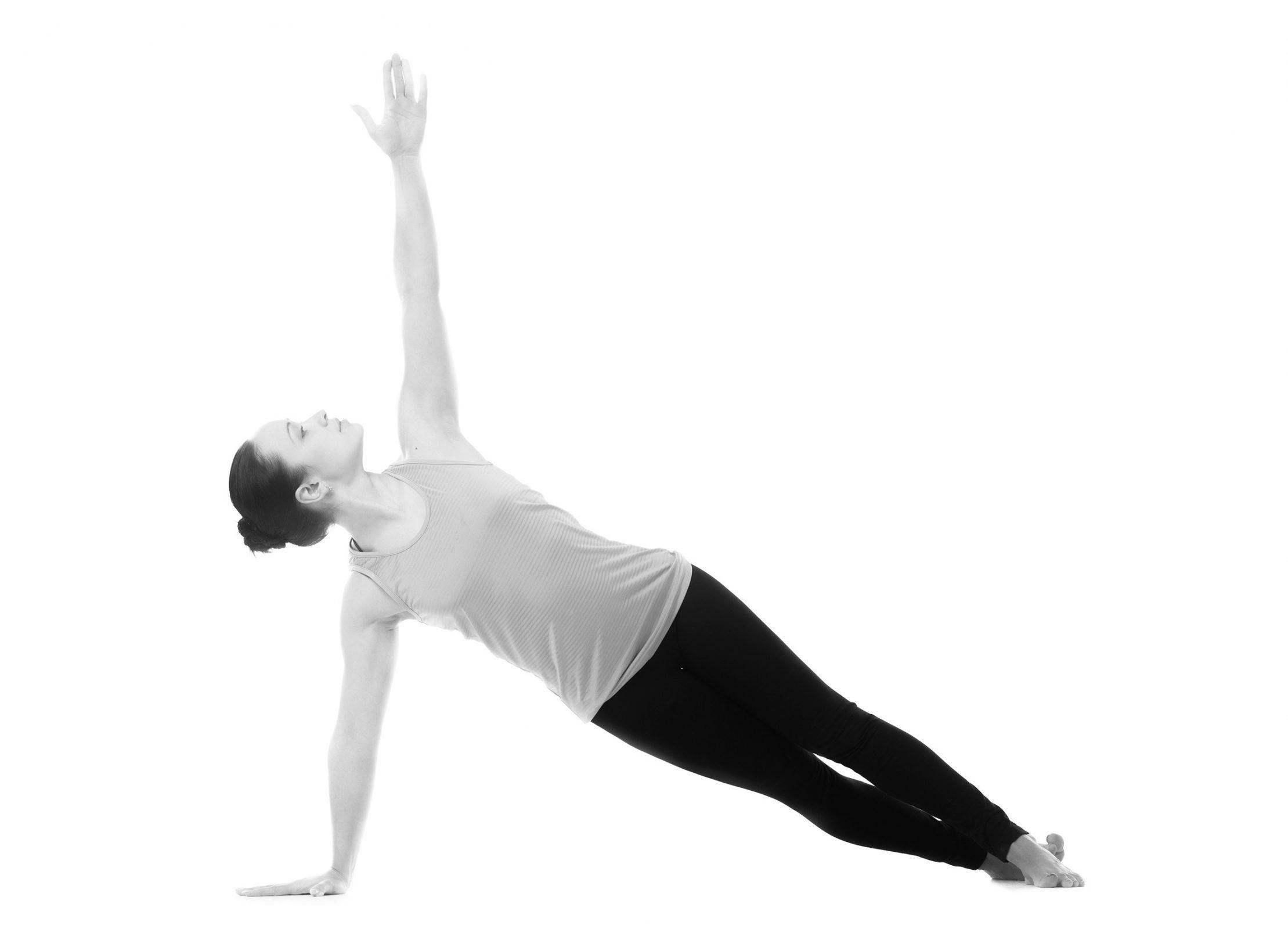 3 Yoga Poses To Elevate Your Game
As a golfer and yogini I've noticed first-hand the positive difference yoga has made in my golfing ability and overall experience. When I consistently engage in yoga strengthening poses and stretches, my game gets better. I feel stronger, more confident, more energetic, balanced and focused on the golf course. I have a heightened awareness of my surroundings and better appreciate the immersive experience of the game as a whole.
Article continues below advertisement
Moreover, concentration, flexibility and strength are all core aspects of golf, and yoga develops and builds on all three, as well as helping with posture and alignment (both key to a good golf swing). If you're just getting into yoga, I recommend a vinyasa flow yoga practice which, done consistently and correctly, will help to improve mental clarity, prevent physical injury and enhance strength and range of motion when swinging a golf club. Furthermore, yoga will help to keep body, heart and mind in sync, making for a solid golf game. Take a class from a certified yoga instructor who inspires you and you'll also learn to let go of desires for outcomes and to focus on the present moment—a good skill to have both on and off course.
These three basic poses will improve your golfing experience: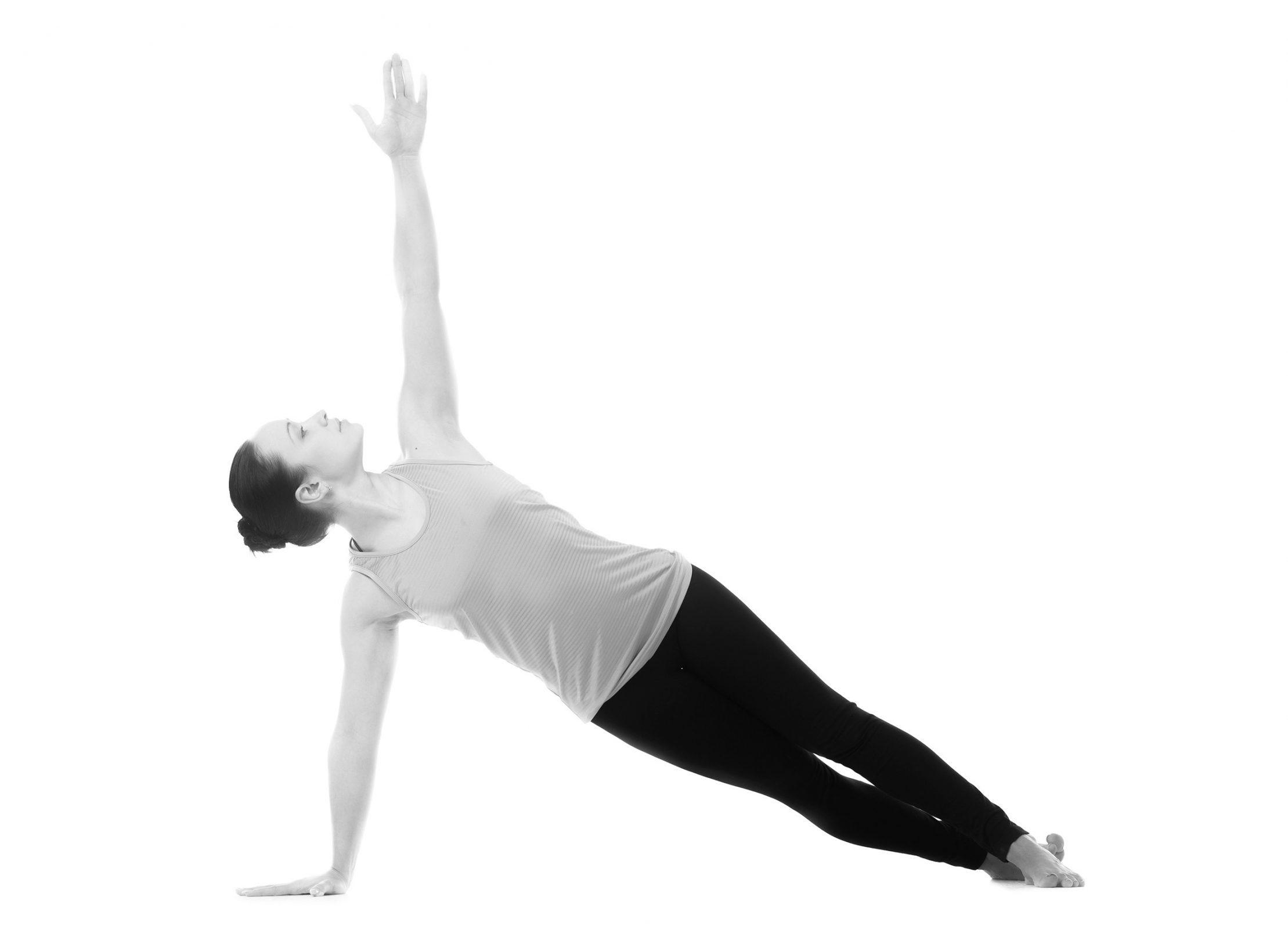 Article continues below advertisement
Side plank
This pose leaves a golfer with a greater range of motion. By opening the side body, ribs and shoulder joint, it can lead to an effortless swing. It strengthens your core, fixes any imbalances in your hips and torso, and helps to protect the lower back.
Technique: Press your right palm flat into the mat, fingers spread and pointing forward, with your wrist directly under your shoulder. Raise your left arm up to make a straight line with your right arm. Stack your hips and feet. Push hips up forming a straight line from head to heels. Hold for 3-5 breaths. Repeat on the other side.
Tip: Do not rely entirely on your upper body for this pose. By pressing your inner thighs toward the ceiling, you will engage strong legs as well.
Article continues below advertisement
Pigeon pose
This hip-opener and deep stretch of the gluteus muscles will reduce tension in the area and help to build a more fluid swing.
Technique: From downward dog, lift your right leg and keep your hips level. Bring your right knee forward halfway, pause, and turn out your right hip so that your right knee moves out to the right. Then place your right outer shin and knee down, and slide your left leg back. Hold for up to a few minutes on each side depending on what you can handle.
Press back into downward dog and repeat on other side.
Tip: If the stretch feels too intense, lift your upper body away from the floor using your arms to adjust the weight you release into your hips. For a deeper stretch, lengthen and lower your torso further down and let your weight settle onto the floor.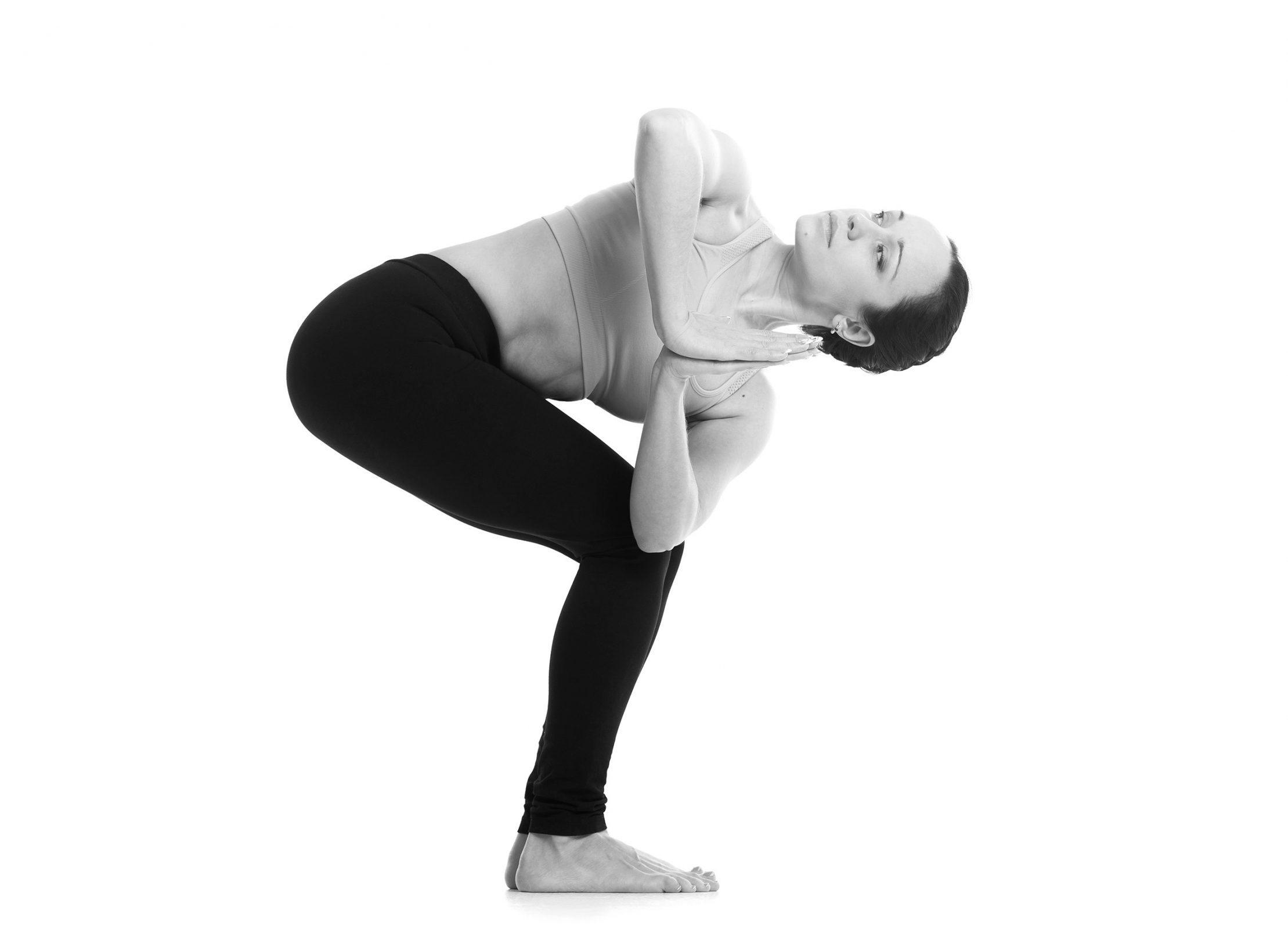 Chair pose
This pose strengthens the ankles and legs and improves balance. There is also a twisting or revolved variation that provides a greater balance challenge that stretches the chest and shoulders.
Technique: Stand tall with feet either together or hip-width apart. Bend the knees and place your weight back in your heels. Reach your arms up with energy shooting through your fingertips. Bring palms together in front of your heart (namaste hands), and place your left elbow over your right thigh in a twist. Hold for 3-5 breaths. Return to center chair pose, and repeat on other side. The twisting variation of chair pose will help to increase flexibility and rotation in your back swing.
Tip: Keep your knees behind your toes and your knees in line with one another, even while twisting. Engage the abdominals throughout the pose, relax the shoulders down as you continue to straighten the arms up, and exhale as you twist.