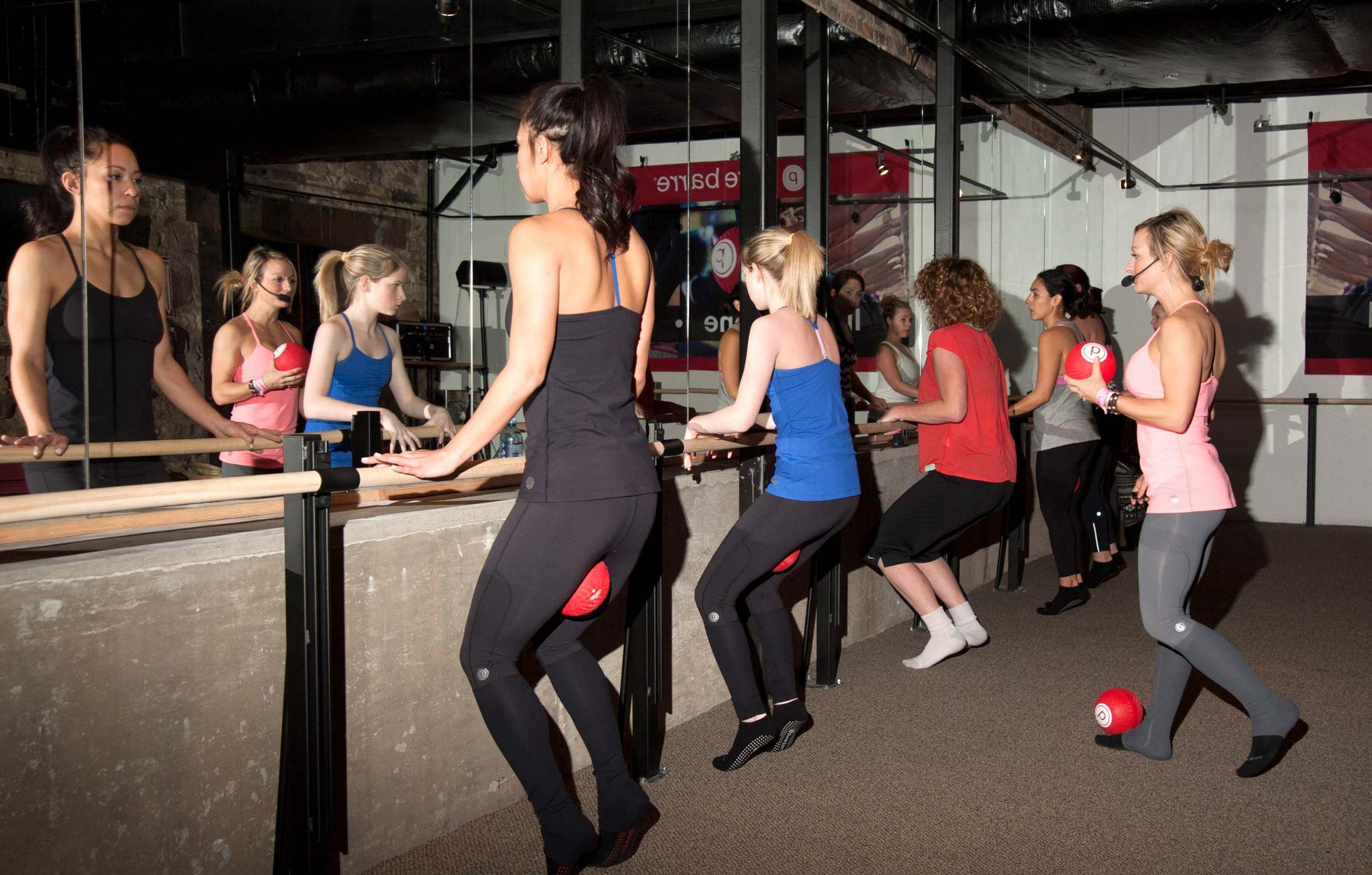 Pure Barre: Can You Survive?
Pure Barre will change your body and help your game, but ladies, it will not be easy. Perhaps the fastest and most effective way to transform your body with little or no impact on your joints, Pure Barre uses small, low-impact isometric movements done to upbeat music to shape and tone your thighs, abs, arms and butt during a 55-minute class. Halfway through your first class (or even just halfway through your first 90-second plank) you will want to raise the white flag and run for the door, it's just too hard.
Article continues below advertisement
But don't surrender, hang in there and understand that this is where the mind game begins. This is where you stare your excuses in the eye and remember to "embrace the shake," as Pure Barre Malibu owner Cynthia Webb is fond of saying in class, right after she tells you "You're stronger than you think" and encourages you to "dig deeper." As cliché as the words might sound now, you'll need them when you're in class.
"Bring the muscle to fatigue, that's the point," she says. "The goal is to create a long, lean dancer's body, and the workout is definitely intense."
For golfers, advantages include increased strength and flexibility without impacting the joints during sessions, in addition to the improved emotional state and focus that come from the workout. Webb says you'll burn 400-500 calories a class, but admits that classes take some getting used to. "It definitely takes a couple of times to get the hang of it, but if you stick with it you will, and once you get the hang of it, it just works."
First Time
Bring water
Bring socks, preferably with sticky soles so you don't slide around
Wear comfortable pants, leggings or capris—no shorts
Wear a top that covers your midriff
Visit purebarre.com/ca-malibu to learn more about Cynthia and more about Pure Barre in general, and to find a location near you.