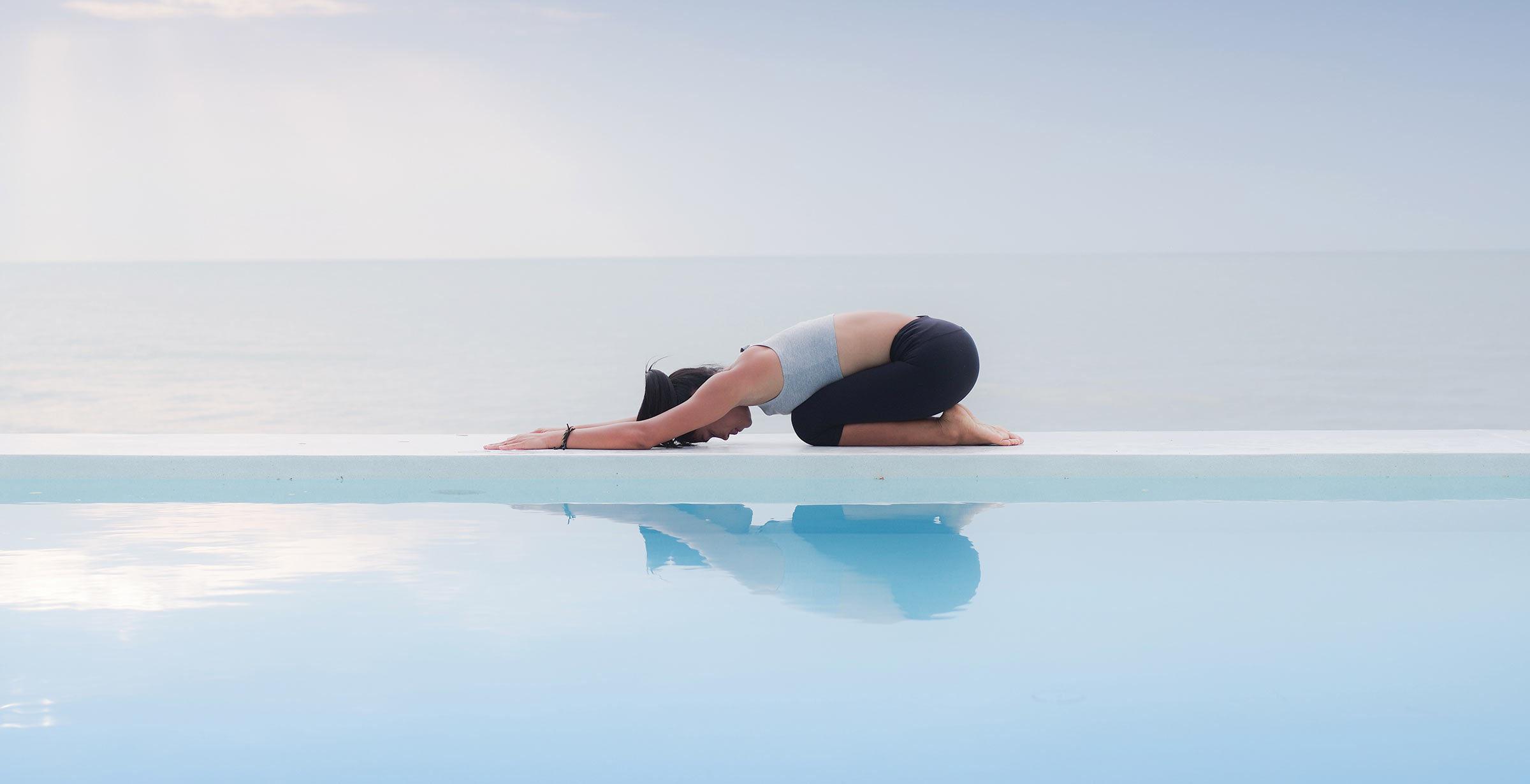 Connect, Fore: Yoga For Golf
In-between muscles and bones, the critical connections that make our golf swings possible need all the care we can give them.
The following yoga poses will help to ensure joint functionality, meaning you can keep swinging with success—and without injury.
Article continues below advertisement
Child's Pose (above)
What it does: Releases and aligns joints in spine and neck, opens shoulders, stretches and relaxes the sacroiliac joint at the back of the pelvis
How to do it: On hands and knees, spread knees wide apart while keeping big toes together. Gently bend knees and move back until buttocks rest on heels and torso rests in-between thighs. If hips are tight, keep knees and thighs together and rest torso on thighs. Allow forehead to come to the floor. Keep arms extended in front with palms down, and press back slightly with hands to keep buttocks in contact with heels. Breath deeply and let shoulders and upper back broaden and lower back and neck relax deeply. If buttocks don't touch heels, sit on a folded blanket or pillow. If chest doesn't touch thighs, you can relax forward on a large pillow with your head facing one side.
Cowface Pose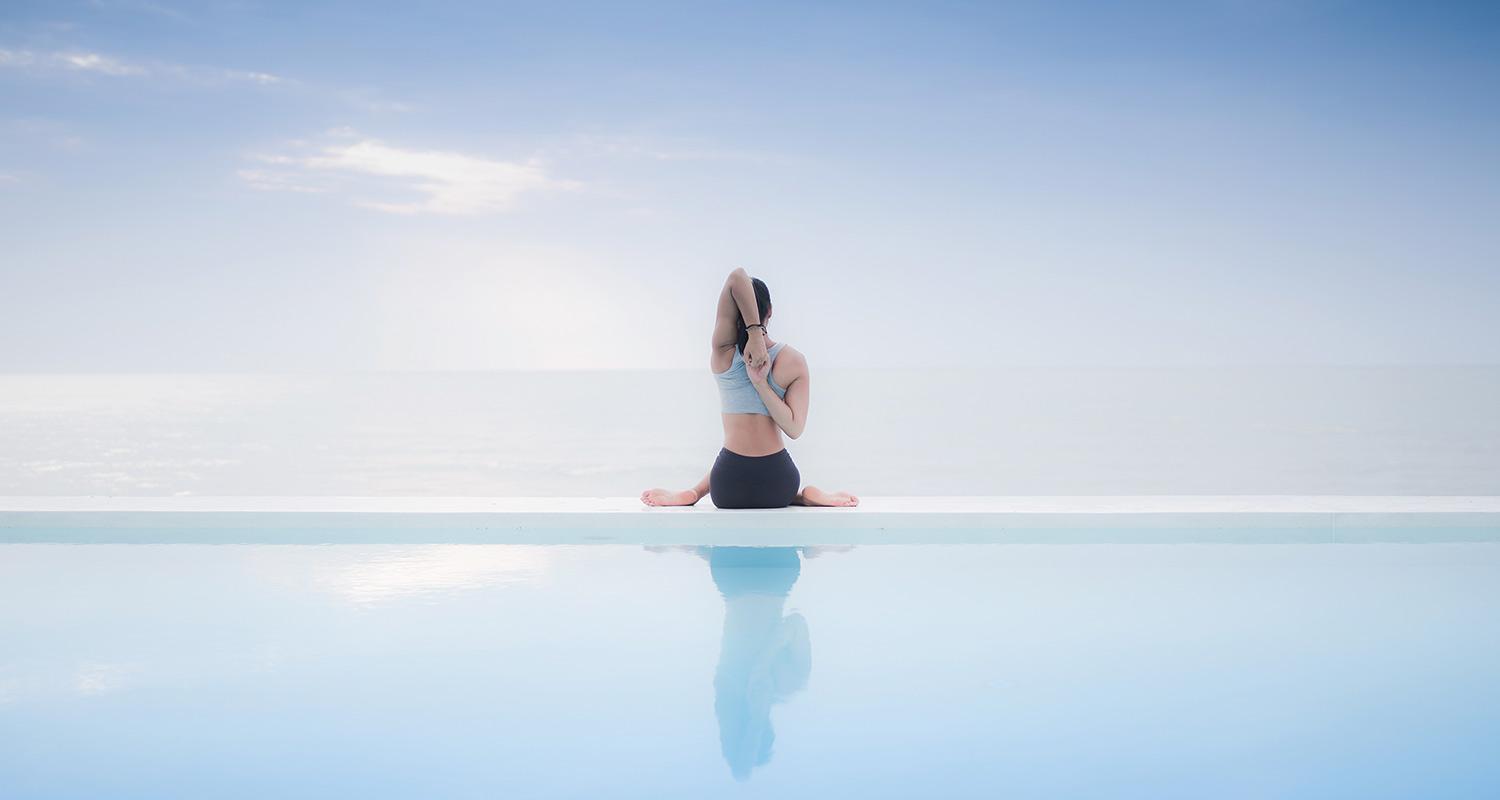 What it does: Opens hips and shoulders
How to do it: Start with legs straight out in front and arms at sides. Bend knees so feet are flat on the floor, then bring left foot underneath right knee and slide to the outside of right hip. Stack right knee directly on top of left with right foot resting outside of left hip. Make sure you're sitting evenly. Extend left arm up with palm facing forward, then bend elbow and bring hand to spine. Extend right arm to the side with palm down, then rotate arm so palm faces back and bend elbow to bring right hand towards spine. If you can, grasp hands. Shoulders should be rolled back and down. Actively reach top elbow towards ceiling and bottom elbow towards floor while keeping both elbows in towards body. Draw lower ribs in and don't let them puff out. Broaden across your collar bones, breath deeply and gaze upward.
Cat-Cow Pose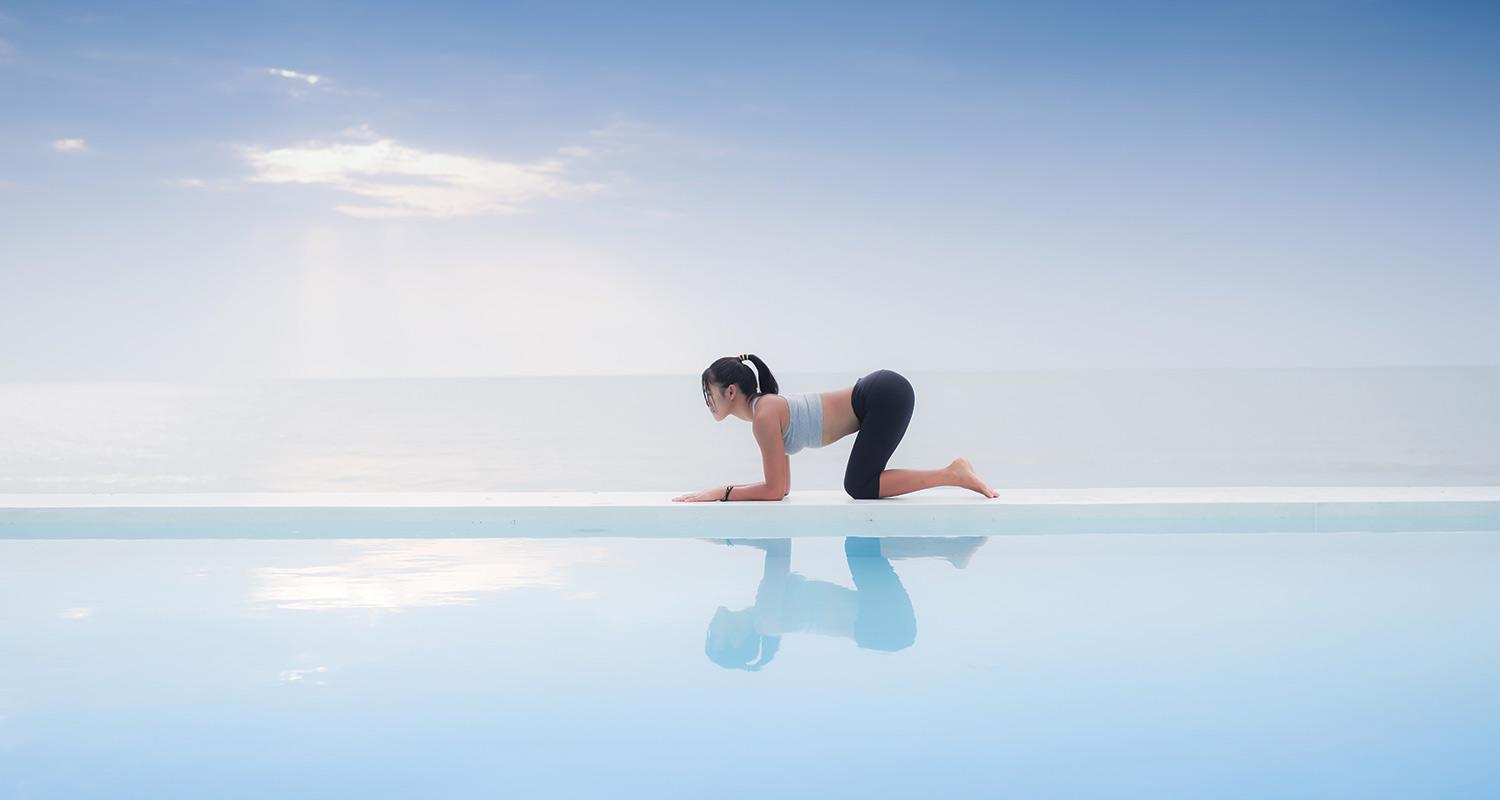 What it does: The moving back-and-forth between Cat and Cow poses loosens and aligns spine, hips, shoulders and wrists.
How to do it: Start on all fours with hands under shoulders and knees under hips. With fingertips forward and shins/ankles hip-width apart, flatten your back and center your head in a neutral position. Move into Cow Pose by inhaling and dropping your belly towards the mat while looking up. Your back will bend gently and your shoulders will open. If you have neck issues, keep your gaze forward. At the end of the inhale, move into Cat Pose by exhaling and drawing your belly in towards your spine as you arch your back up towards the ceiling like a cat. Let your head hang with your crown facing the floor. On the next inhale return to Cow Pose, and on the next exhale move into Cat Pose. Repeat 10-20 times.
If you have any kind of wrist discomfort, make sure to circle your wrists afterwards to release any tension. Likewise, if it's uncomfortable to be on your knees, you can always put a folded blanket or towel under them.