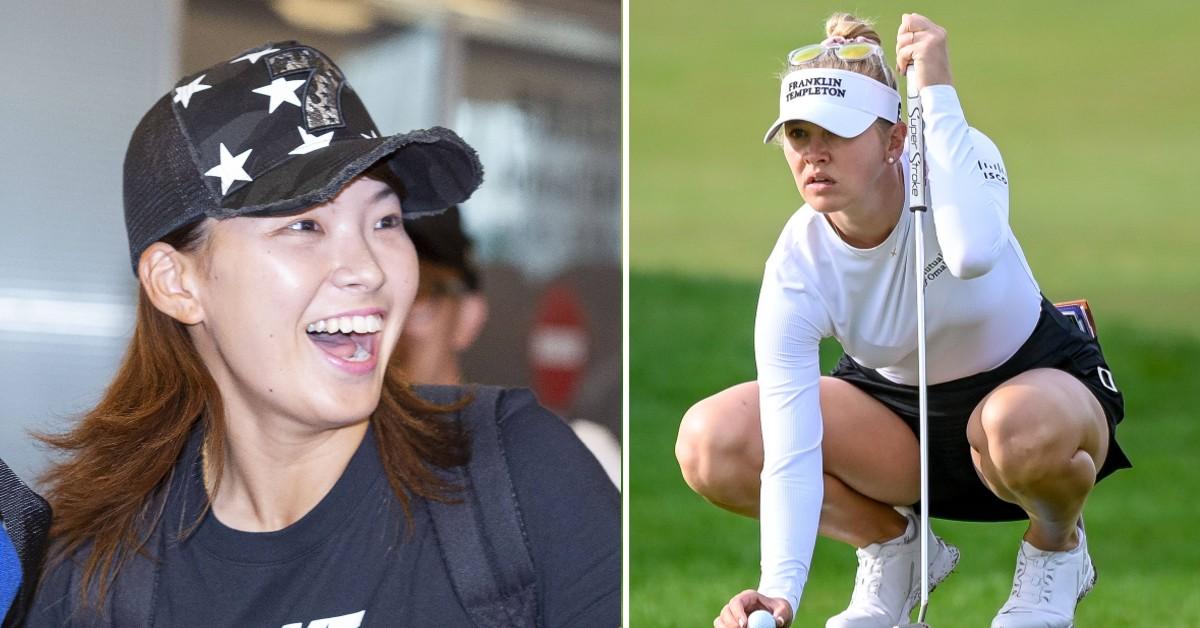 2022 AIG Women's Open First Day Leaderboard Recap — Who To Watch This Week
The 2022 AIG Women's Open taking place at Muirfield in East Lothian, Scotland is officially underway. Here's what the current leaderboard looks like following the first day of competition.
Hinako Shibuno is currently the solo leader after 18 holes, shooting an opening round score of 6-under for 65. Shibuno started Thursday's round by firing off three back-to-back birdies before recording her first of two bogeys for the day on No.4. Shaking off the error, Shibuno birdied the following hole, No.5. Three back-to-back pars and a birdie on No.9 would cap off her front nine. The back nine included a birdie on No.11 and Shibuno's second bogey of the day on No.14 before finishing Thursday's round with back-to-back birdies on No.17 and No.18, bringing the day's total birdie count to eight.
Article continues below advertisement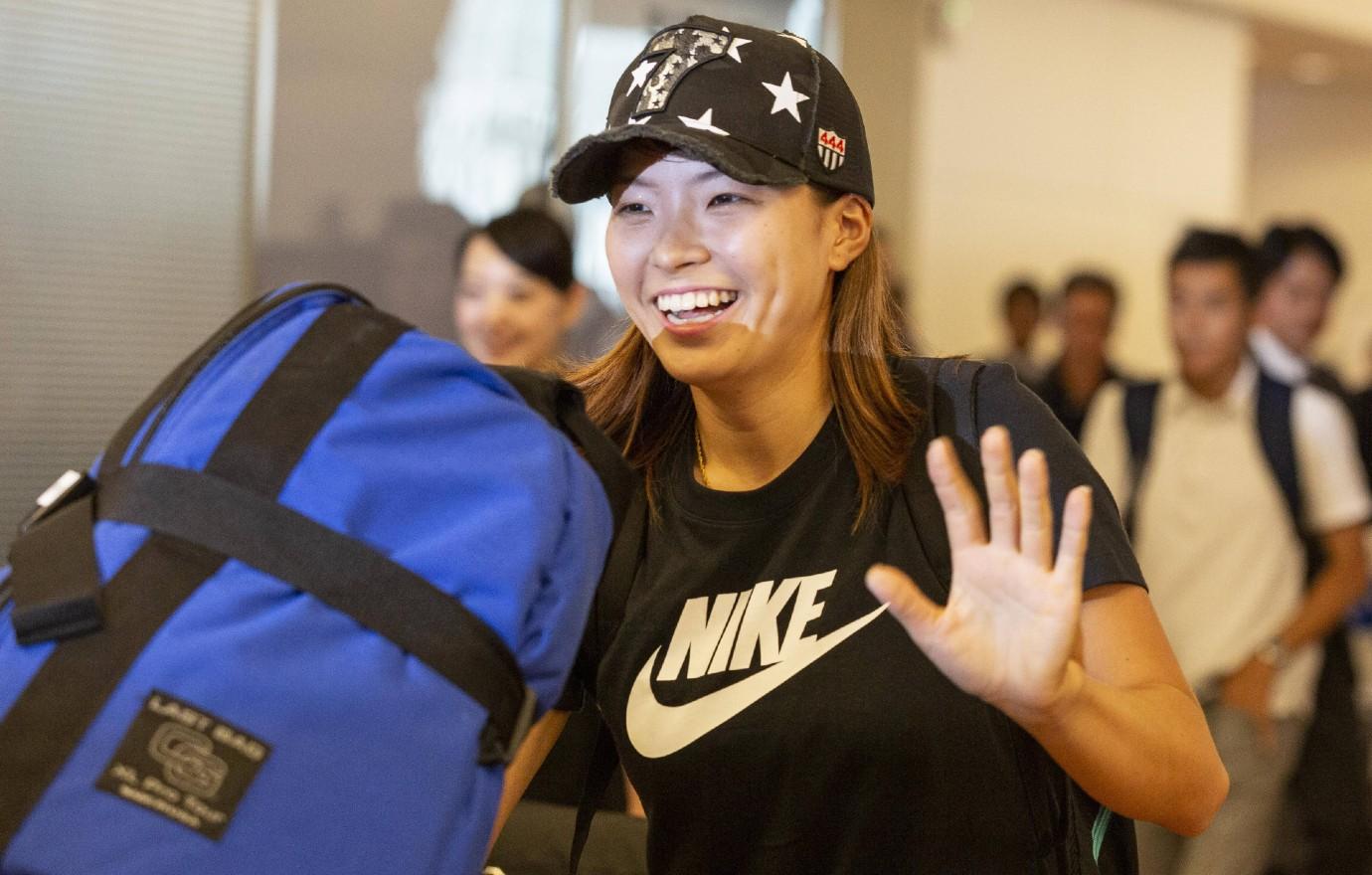 Following one stroke behind Shibuno for second place is Jessica Korda. Korda went 5-under for 66 on Thursday. While Korda did not see as many birdies as Shibuno during her opening round, she still managed to record four birdies on her scorecard while also picking up an eagle on No.17. Korda's only bogey of the day came early on No.2, however, the star managed to play a bogey-free round for the rest of the front and back nines.
Similar to a scene the LPGA community witnessed in the Evian Championship earlier this July, multiple athletes are within one stroke of each other throughout the current top 10 rankings. Gabby Lopez and Louise Duncan are both tied for third place.
Article continues below advertisement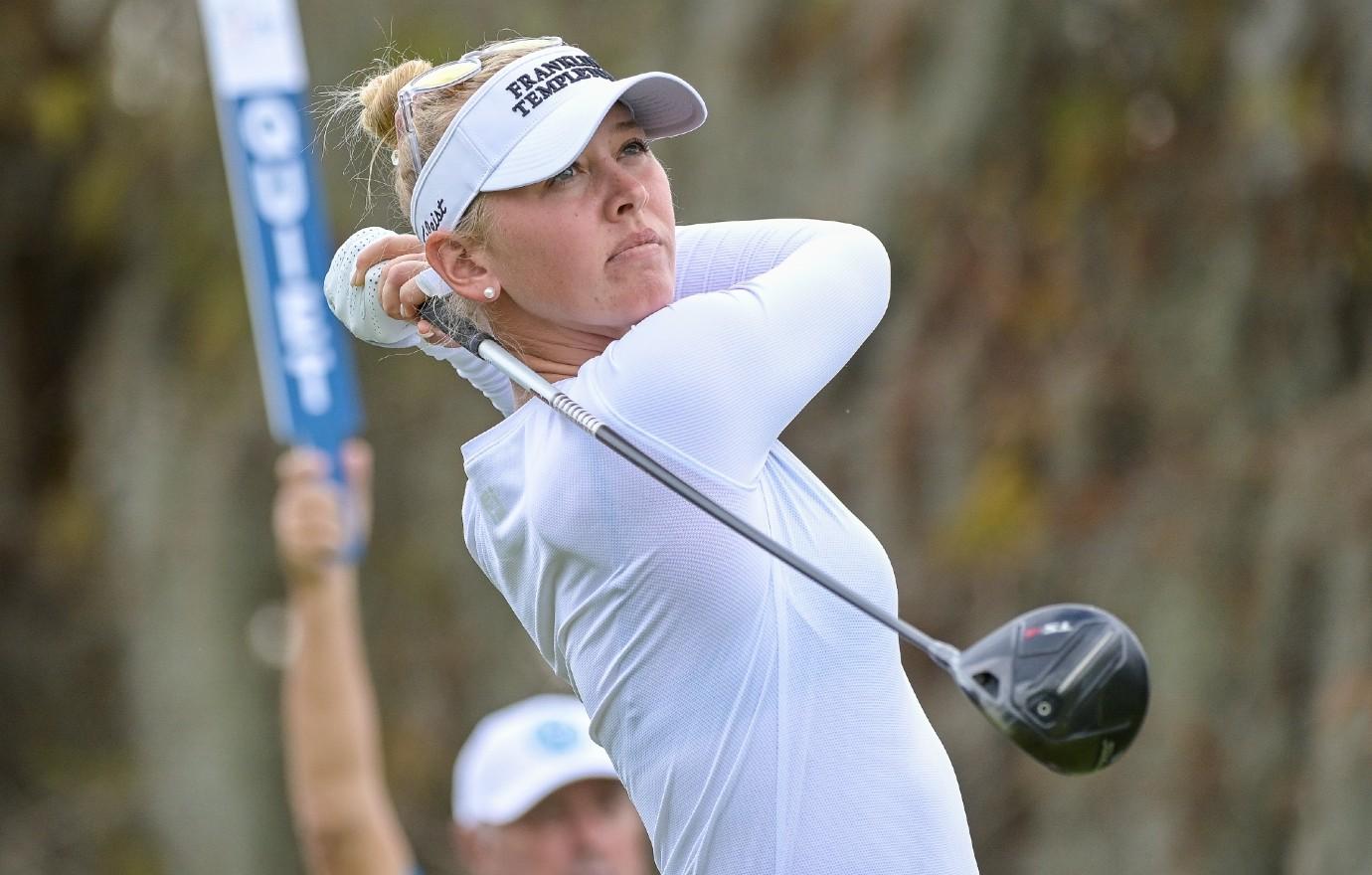 Gabby Lopez shot a bogey-free round for an opening score of 4-under for 67. Lopez recorded four birdies through 18. Duncan also shot 4-under for 67. While Duncan saw four birdies and an eagle during the Thursday round, back-to-back bogeys on No.6 and No.7 would hold her back from sharing the leader's position with Shibuno. If Duncan can repeat her magic and pick up more birdies and an eagle, minus multiple bogeys, she will be the one to watch going into the weekend.
Tied for fifth place are multiple players including 2021 Evian Championship winner, Minjee Lee. Lee, along with Jodi Ewart Shadoff, Celine Boutier, In Gee Chun and Maja Stark all shot 3-under for 68 during their opening rounds. Last year's 2021 AIG Women's Open champion Anna Nordqvist is currently tied for 74 after shooting 3-over for 74.
The 2022 AIG Women's Open Championship is a 72-hole tournament that features a $7.3 million purse.