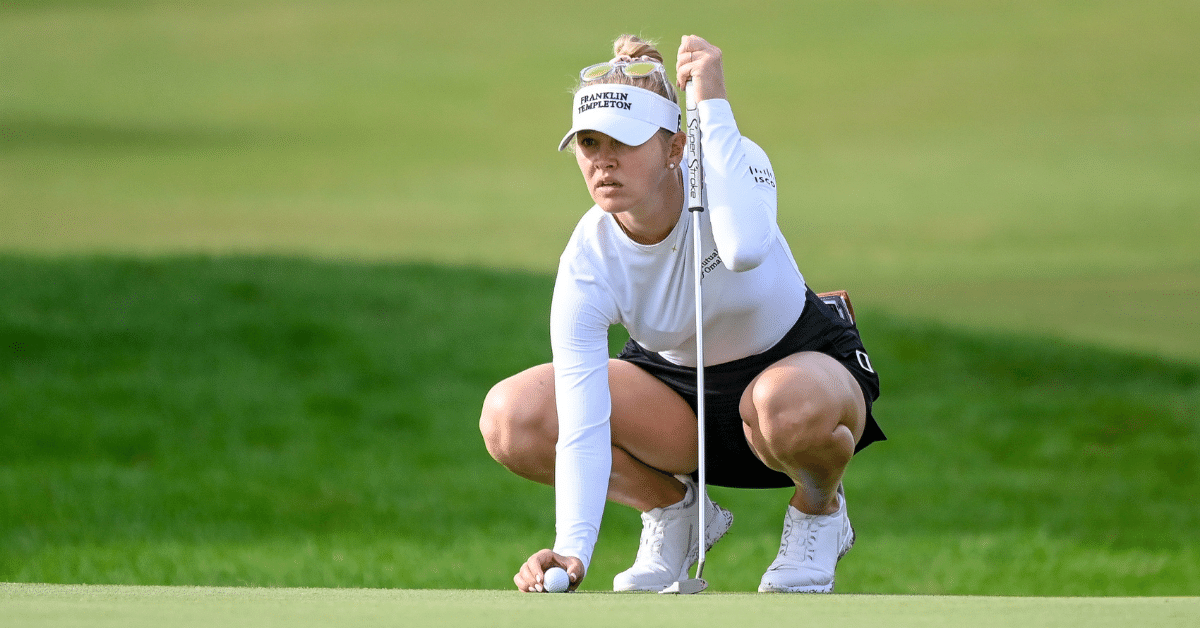 Jessica Korda Maintains Individual Lead After Second Round At Aramco Team Series Sotogrande
All eyes are on Jessica Korda as the second round of the Aramco Team Series - Sotogrande concludes.
Korda made Ladies European Tour (LET) history during the opening round on Thursday when she posted a 61-round. Her 61 equaled the lowest round recorded on the LET. Although the golfer's second round score was higher score than the previous day, she remains the solo individual leader after the second round.
Team Korda is also enjoying their time in the spotlight as the quartet remains as the leader of the group series for the second day.
Article continues below advertisement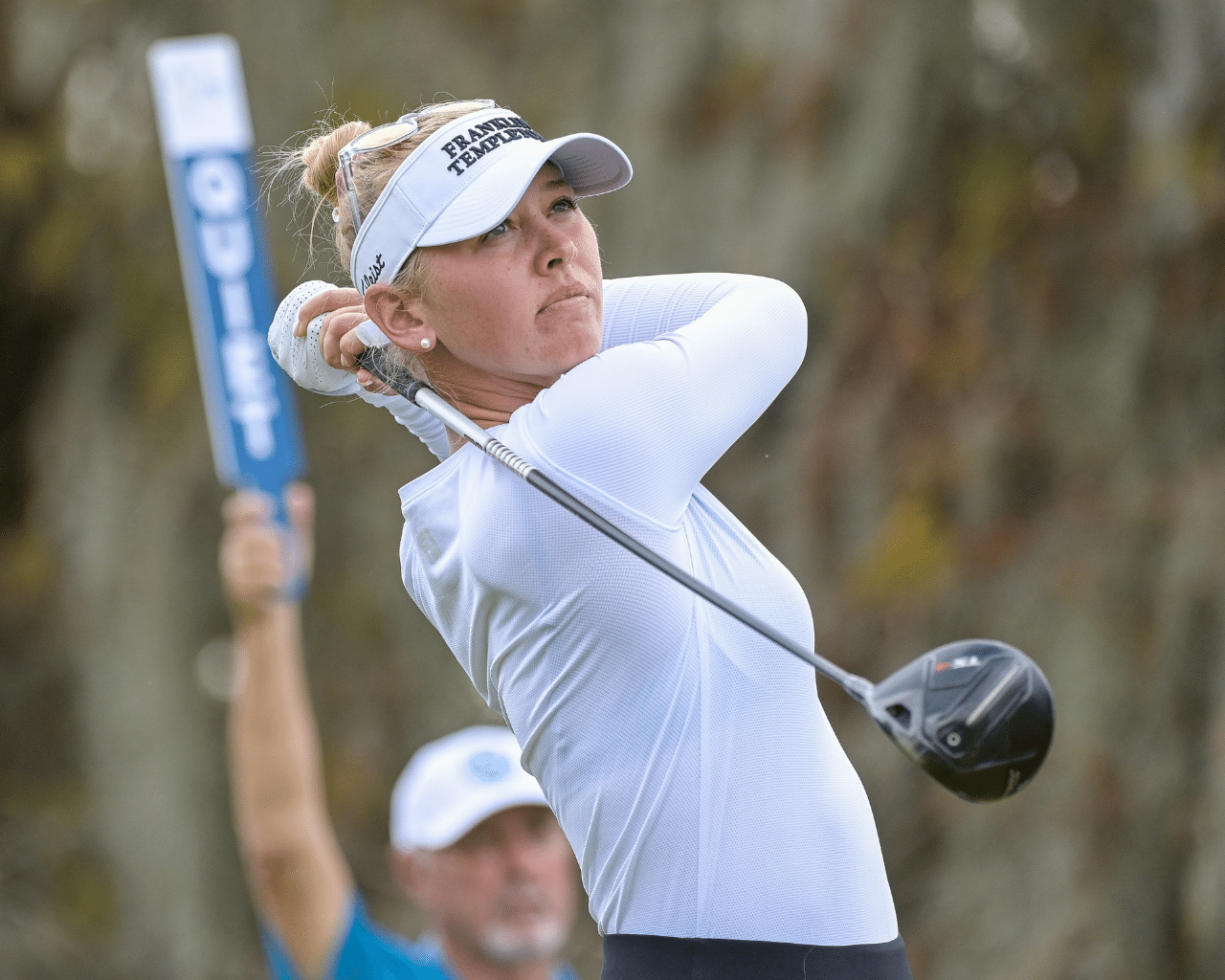 Few could have predicted the impressive three eagle, six birdie round that Korda saw on Thursday. The 29-year-old remains the solo leader following her second round, where she shot 68 for an overall 15-under heading into the weekend.
The Florida native saw more mishaps on Friday than her previous round, which added 7 strokes to her previously posted score. Many holes that Korda was able to breeze through the day before proved more difficult the second time around. That being said, she still capitalized on several holes she previously saw success on, like No.2 — the par-5 that she eagled on Thursday, she also birdied on Friday. Korda made a streak of back-to-back birdies early in her front nine through holes No.4 through No.6.
The bogey-free streak was broken late in the back nine on back-to-back holes No.16 and No.17. Although this tarnished the chance to claim a bogey-free round, Korda remains the solo leader by 6 strokes.
Article continues below advertisement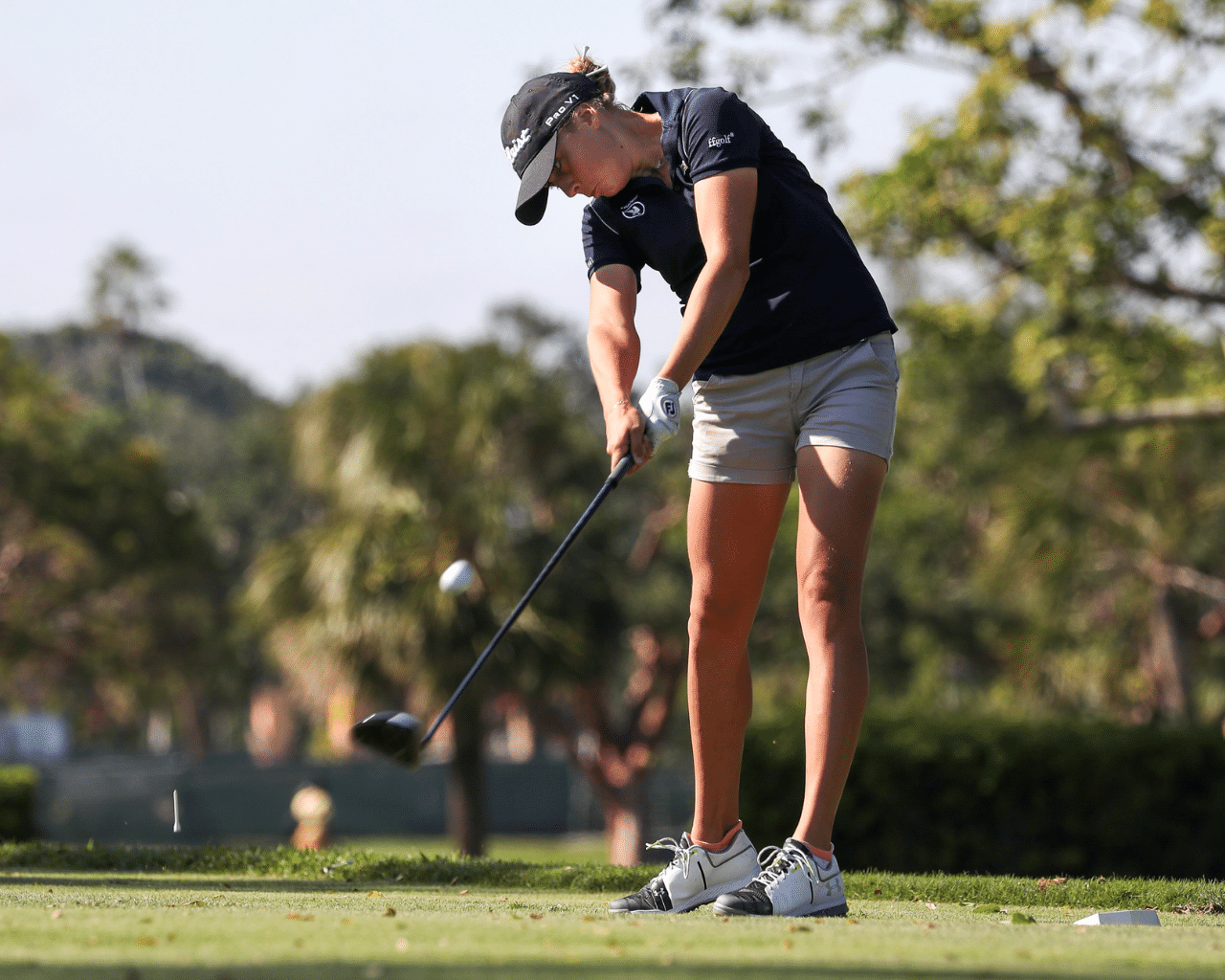 Pauline Roussin is currently second after posting a second day score of 68 for 9-under following two rounds.
The French golfer saw a similar front nine on Friday that she recorded on Thursday, opening with two pars before a birdie on No.3. Roussin made back-to-back birdies on No.8 and No.9 to close the first half of her round.
The 22-year-old's back nine was off to a smooth start, making par on the first three holes before making a birdie on No.14. Momentum was short-lived though, as the athlete made back-to-back bogeys on No.15 and No.16. A final birdie on No.18 would be recorded as she closed out her time on the course for Friday.
On the heels of Roussin with just a single-stroke behind is Nelly Korda.
Article continues below advertisement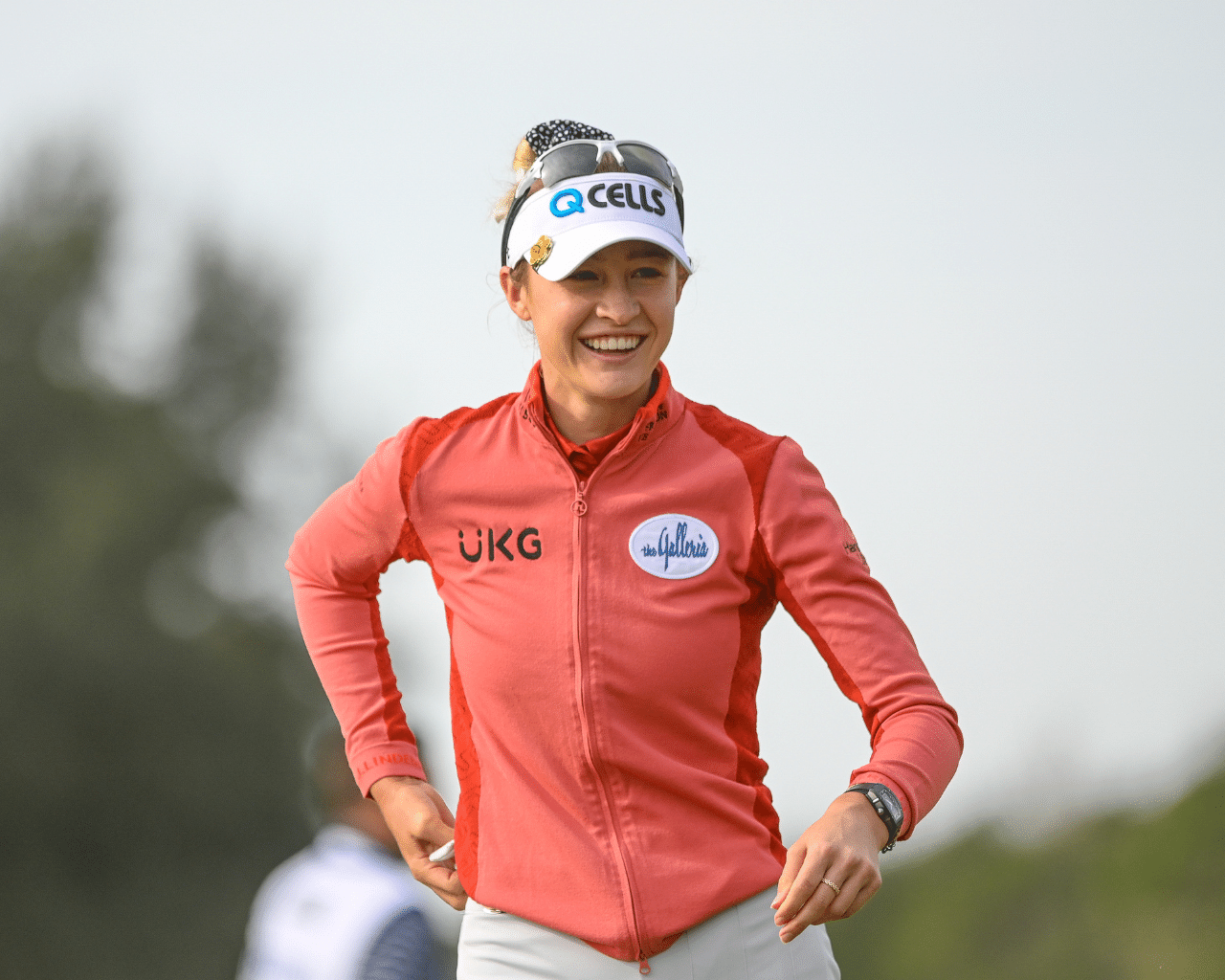 Korda joins her younger sister, Jessica, as the top 3 leaders going into the weekend after posting a round of 69 to bring her to 8-under following Friday's play.
The 24-year-old made par on her first four holes to start the day before a bogey came early on No.5. Korda shook off the blunder and followed up with a birdie on No.6. A series of pars would round out her front nine and beginning of her back nine before she picked up another birdie on No.13. Korda closed her round by carding back-to-back birdies on No.17 and No.18.
Team Korda, consisting of captain Jessica Korda, Tereza Melecka, Noora Tamminen and Malcolm Borwick, remain the solo leaders of the group series by a single stroke. Team Korda posted a second day score of 14-under to bring their total score to 255 following two rounds.
Similar to the individual standings, Team Roussin trails Team Korda for second place with an overall score of 256 after posting a collective round of 14-under on Friday.
Team Hewson and Team Pace are tied for third with overall scores of 259 going into Saturday.