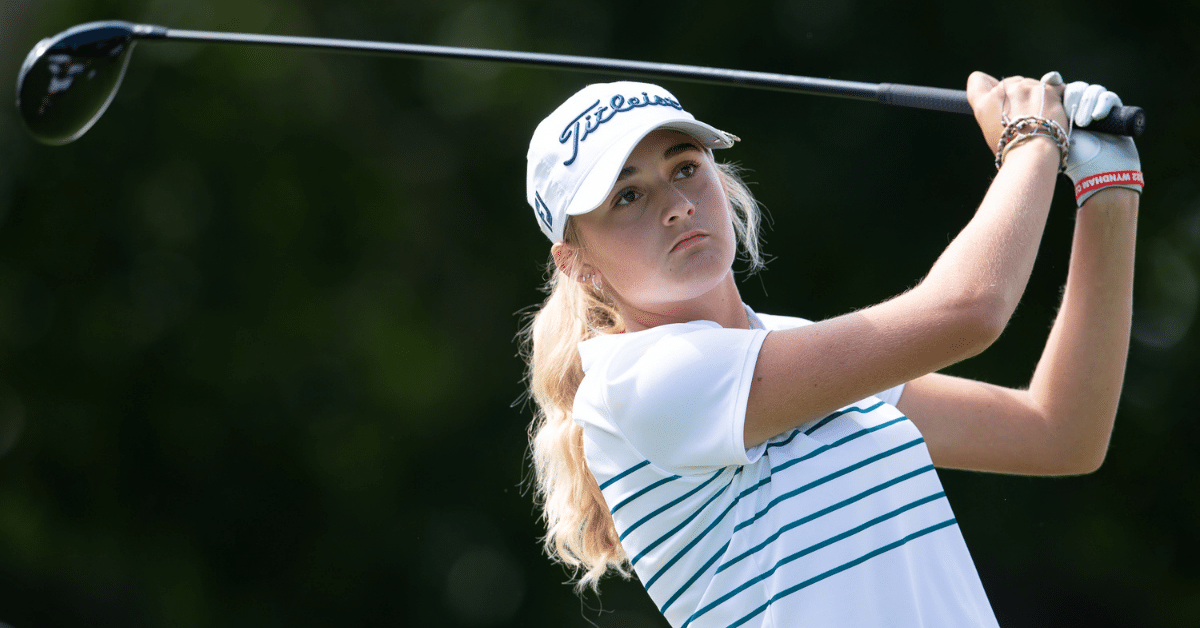 14-Year-Old Gianna Clemente Qualifies For Third Straight LPGA Event
For the average teen, a typical Monday consists of school, socializing with friends and probably a chore or two. For Gianna Clemente, Mondays have looked a little different — especially the last three weeks. And that's because Gianna is not your average 14-year-old.
For the third straight week, Clemente has Monday-qualified for an LPGA tour event. In doing so, she has cemented herself in sports history as the youngest player ever to qualify for three consecutive events.
Article continues below advertisement
This Monday, Clemente made things happen once again, this time in a qualifying round at Kenwood Country Club for the upcoming Kroger Queen City Championship, also being held at Kenwood, in Cincinnati, Ohio.
Clemente fired off a 65 round at 7-under-par to not only win by three strokes, but to also earn her spot at Kenwood this weekend.
"I definitely didn't expect a 65," said Clemente told to GolfWeek's Beth Ann Nichols of her Monday performance, "but I got the putter on fire."
While she certainly fired off a hot and historic round, qualifying at Kenwood represents a lifelong dream coming to fruition for herself and her family.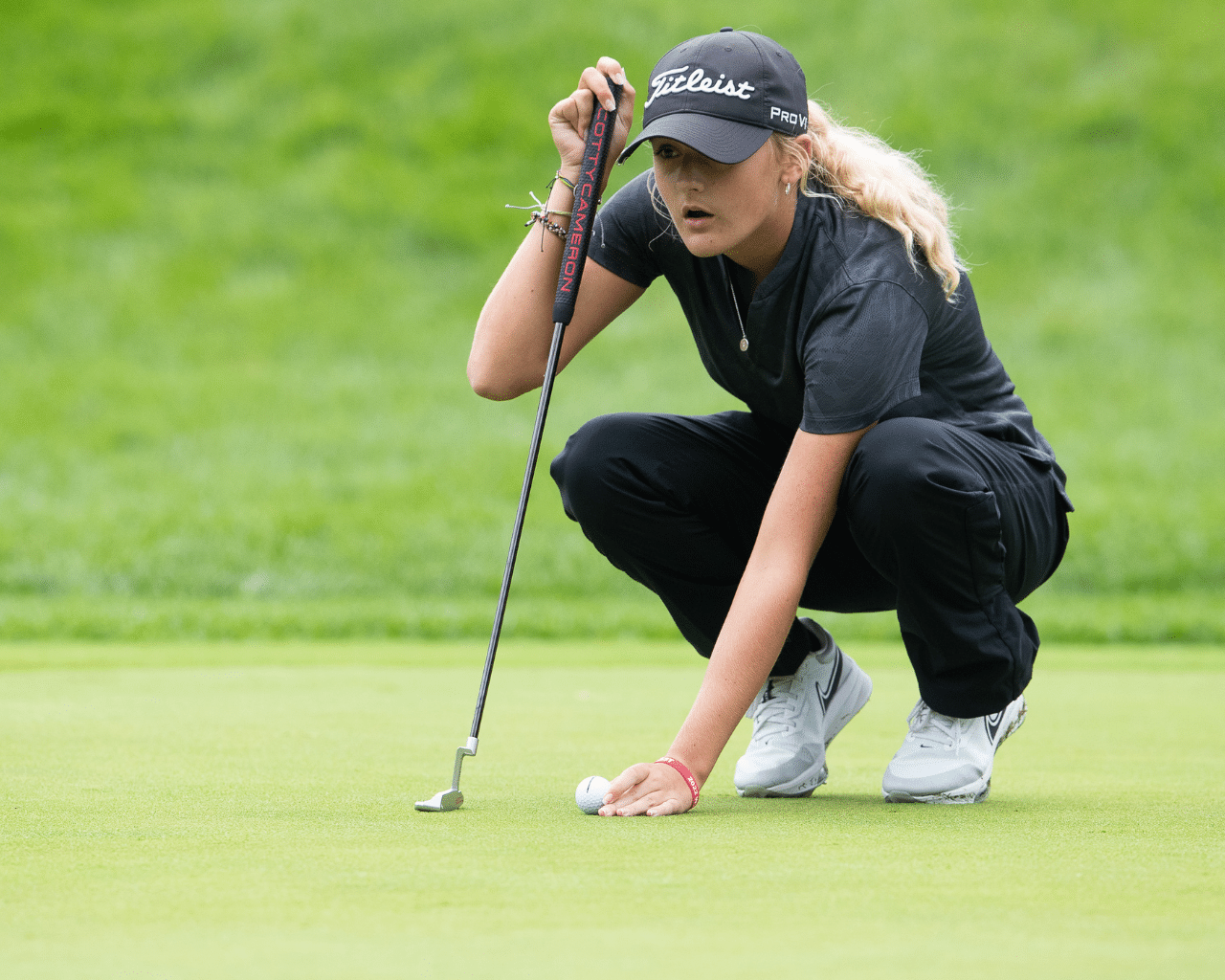 Article continues below advertisement
Keenly aware of her presence on the course, Clemente puts her age behind her as she focuses on the bigger picture, reflecting on the time, patience and energy she's already given to her sport, as well as recognizing those who shaped the path for her.
"A lot of people still think I have the attitude of Lexi [Thompson]," Clemente said following her time at the Dana Open. Later she recalled sharing a room with those she followed as a patron just a short while ago. "Just seeing everybody inside the ropes, Nelly [Korda] and Lexi, all the big names you see on TV. To be inside the ropes and playing, that was surreal."
Clemente's historic run, which has lasted nearly a month, began back at the CP Women's Open held at Ottawa Hunt and Golf Club in Ottawa, Canada. Clemente Monday-qualified for the event, however, she missed the cut by three strokes.
Next, she took her talents to her home state, Ohio, for the Dana Open presented by Marathon, which she also Monday-qualified for in a grueling test of mental endurance. Unfortunately, history would repeat itself and Clemente missed the weekend cut by four strokes.
Nonetheless, the back-to-back qualifying performances allowed Clemente an invaluable opportunity to play alongside the best female professional golfers and give a taste of her future as a professional athlete.
Growing up in nearby Warren, Ohio, the Clemente family would regularly make the three-hour drive to Sylvania to watch Thompson and the likes in what is now referred to as the Dana Open presented by Marathon.
"I've learned that this is definitely what I want to do with my life," Clemente remarked of competing on the big stage, "and this is where I want to belong in the future. I stick out a little bit now because I look young and I am young."
But for those who have watched her grow alongside the game of golf, the pieces are simply falling into place.
"At about 9, 10 as crazy as that sounds, you could see this is what she wanted to do," Patrick Clemente, Gianna's father and caddie, recalled to GolfWeek. Patrick, who played collegiate golf at Youngstown State, passed down his love of the game to his daughter at just 18 months old.
Gianna eventually graduated from the plastic kiddie clubs and played in her first tournament at age 5. The rest, is history.