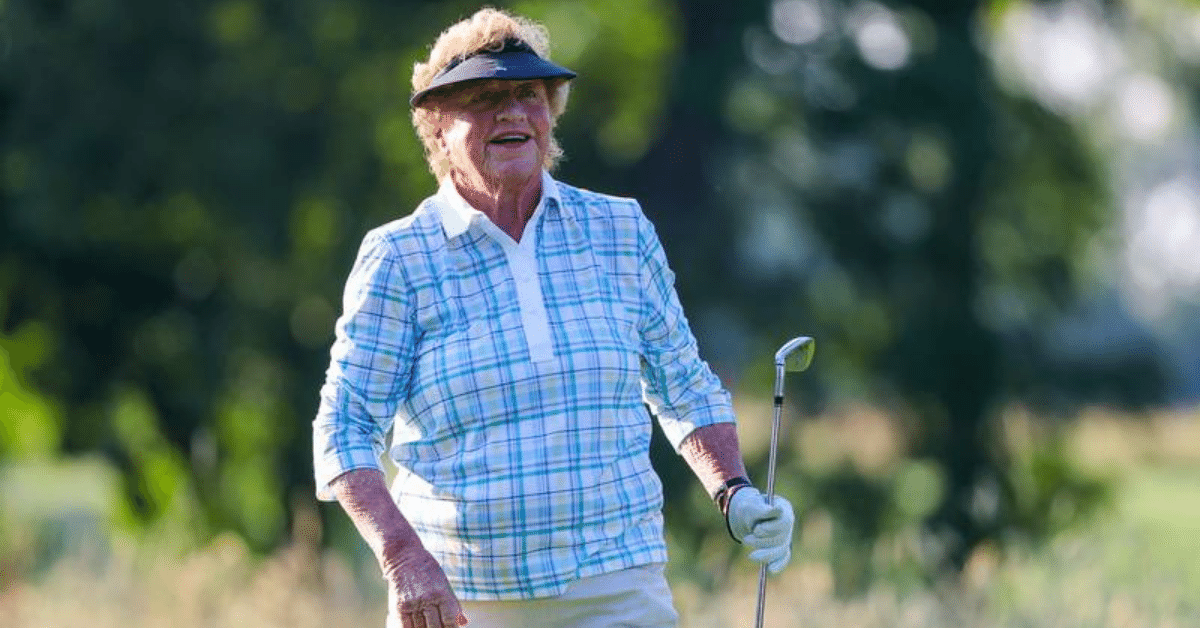 A Lifetime Of Lessons On The Course: JoAnne Carner Still Playing At Age 83
JoAnne Carner has a lifetime worth of lessons on the course. This week, the 83-year-old golfer has yet to retire her sticks as she plays on at the U.S. Senior Women's Open at NCR Country Club in Kettering, Ohio. Carner has a storied career that's graced headlines as recently as last year, when she became the oldest player to compete in a USGA championship at the ripe young age of 82.
This week has proved no different, as her remarkable career lives on and inspires us all to approach the game of golf — and life — differently.
Article continues below advertisement
Carner started her time in Kettering by shooting an opening round of 83, ironically, the same as her age. This isn't the first time she's carded her age either — it would be the fourth time, to be exact. While the statement doesn't sound too exciting, consider Paula Reto's course-recording setting 62-round, played the same day as Carner's 83 at the CP Women's Open in Canada, to put the scoring feat into perspective.
Golf is loved for its ability to walk through life with you, just as you carry down the fairways and greens before making it to the final hole. Golf can be carried throughout your life, as a teaching tool and humble hobby. As many professionals transfer their once professional game to casual play, Carner's tenacity to remain competitive throughout decades spent on tour reminds us that we don't have to bow out due to society's expectations, and that there is also room for improvement and to refine our craft.
Article continues below advertisement
After posting her age as an opening round score, Carner still believed she could have done better than the 10-over-par performance. "The whole swing was basically off," she told Golf Week following the round. "I wasn't driving into it, I was firing and falling back, ducking into it."
The little but significant bit of personal criticism represents a mindset that has enabled Carner to remain competitive. Golf is as mental of a sport as it is physical. More often than not, where our bodyies fail us, our mindset can make up the difference to get to the finish line.
That being said, clocking out because she's already accomplished winning more USGA titles than any other female golfer and most men — only Tiger Woods and Bobby Jones exceeding her win count — was not an option.
A member of the Golf World Hall of Fame since 1978 and 43 LPGA tour victories, Carner continues to prove this week that age is but a number and that you're never done learning, nor do you have to stop improving, simply because it's the status quo.
The U.S. Senior Women's Open continues play on Friday and will conclude Sunday, Aug. 28.